While my trip to Mukah was solely to experience the 70-minutes flight on Twin Otter (click here to read that), I was fortunate enough to also have the opportunity to spend few hours exploring Mukah thanks to the availability of an evening flight back to Kuching. After the experience of a lifetime flying on the Twin Otter, I was all alone at Mukah STOLport. The 12 other passengers left the airport within minutes after arriving and the terminal was literally empty.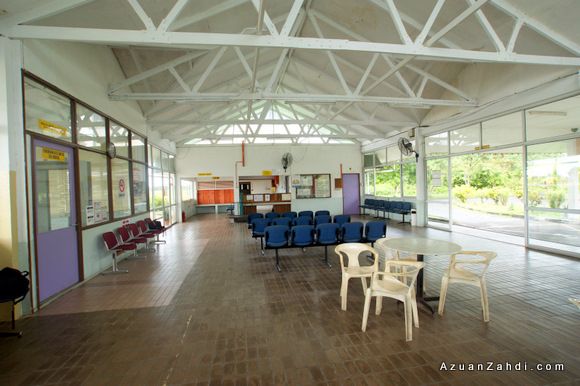 I was hoping to see the usual "tourism counter" or at least brochures/pamphlets on Mukah being displayed at the airport just like any other airports in Malaysia. Unfortunately the closest thing that I found was this 'one-stop-info' signboard.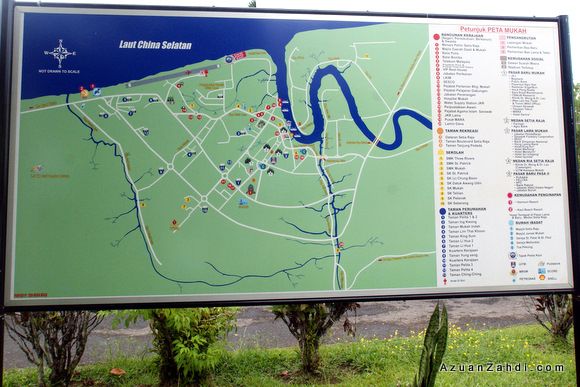 No buses, no taxis queuing, no car rental counters, no duty free shopping… just me, the terminal and a small road connecting the STOLport to Mukah town. Fortunately, I was expecting the worst and have actually made friends via the Internet with some locals. Through social media, I shared my travel plans with few local photographers who agreed to take me around. It turned out to be a good decision as being locals, they know Mukah way better than any other tourist guide (not that there is any in Mukah!).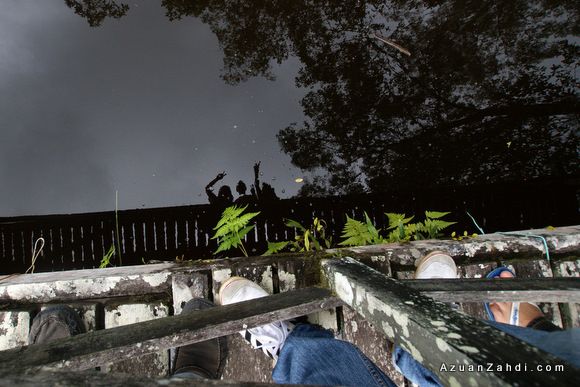 Mukah is an ancient trading and fishing port, situated at the mouth of the Mukah River adjacent to the South China Sea. Centre of Melanau culture, Mukah is famous for the "Pesta Kaul" festival. After a 5 minutes drive with my new friends, we were already at the centre of Mukah town having breakfast.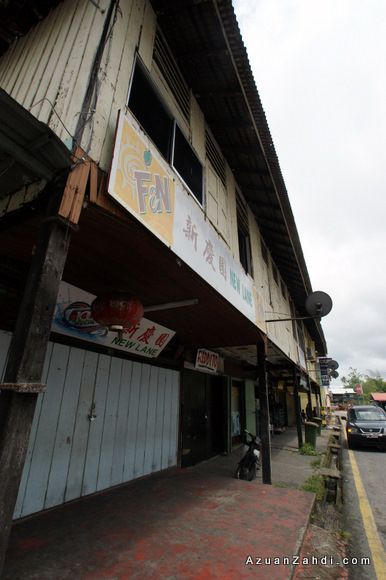 Our first destination was a Sago Factory Chimney. This 20 meters high brick structure chimney is situated by the side of the Batang Mukah's river banks and is one of the few Mukah's tourist sites.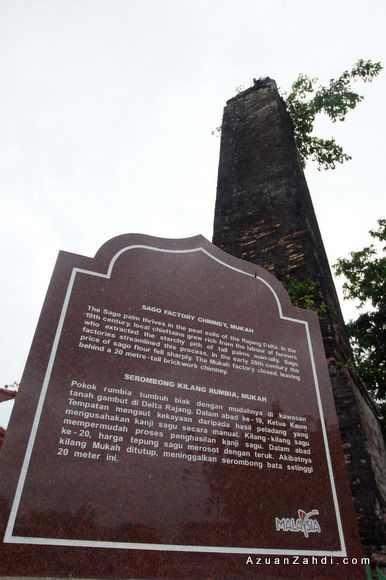 Walking distance from the chimney is the market. A market is always a good place for people watching.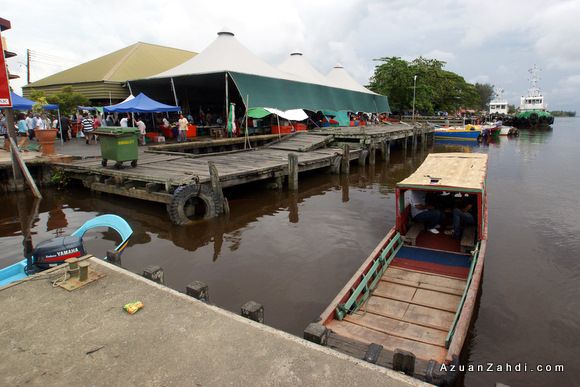 Local specialties such as fresh seafood and Sago and Tebaloi can easily be purchased here at an attractive price. After all the main producing areas of Tebaloi are in the Mukah and Dalat Districts along the coastal region of the Mukah Division.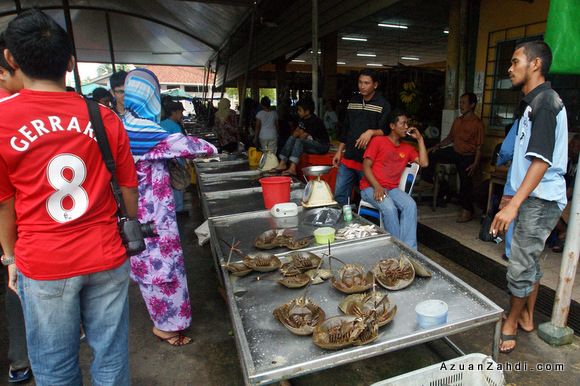 For a small tip, we took the sampan to cross Batang Mukah River to Taman Tanjung Pedada, Seberang Mukah.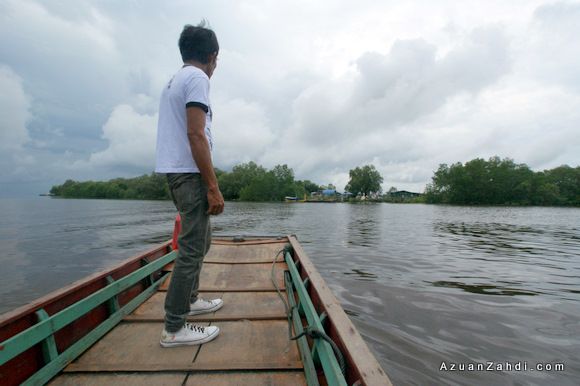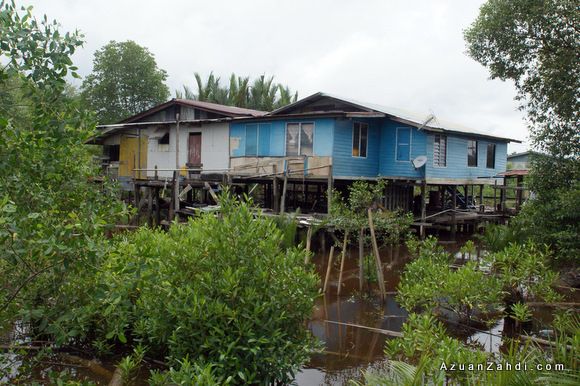 Although this place is not mentioned in any tourism sites my local friends insisted for me to take a look at the place. True enough it is a hidden gem especially for someone who loves photography. This is nature at its best. I can imagine photographers in KL will actually pay to get this kind of scene for pre-wedding photo-shoots! I let the photos do the talking.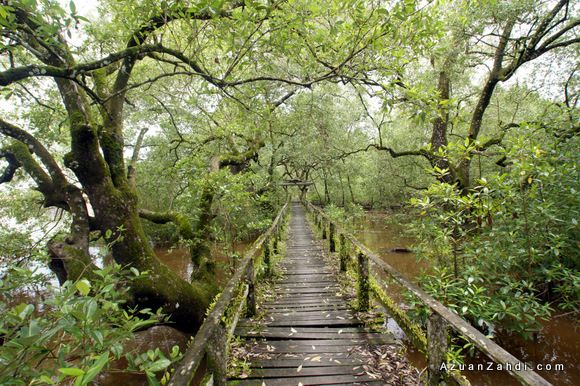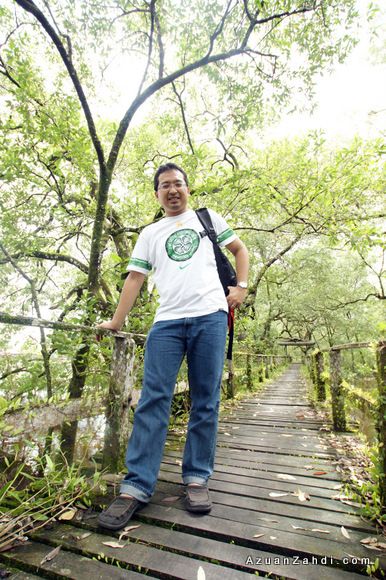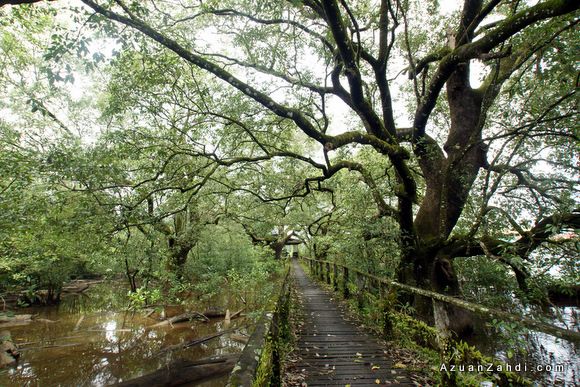 After the short time enjoying the beauty of nature, we were off to our next destination. Just beyond the center of Mukah town is the Lamin Dana, which is a Melanau Cultural Center.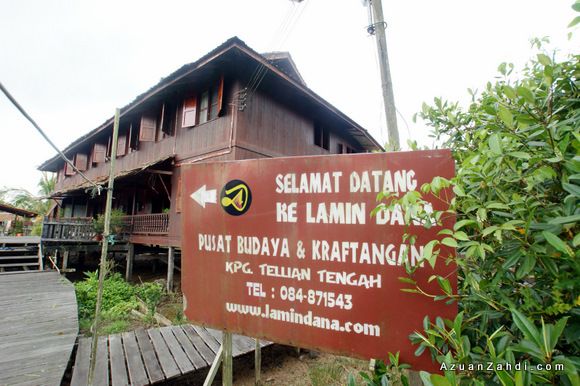 Lamin Dana which is traditional house in archaic Melanau dialect is a home that accepts guests and visitors. It was built in 1999 and to date Lamin Dana has received guests from all over the world including one from Shah Alam! 😛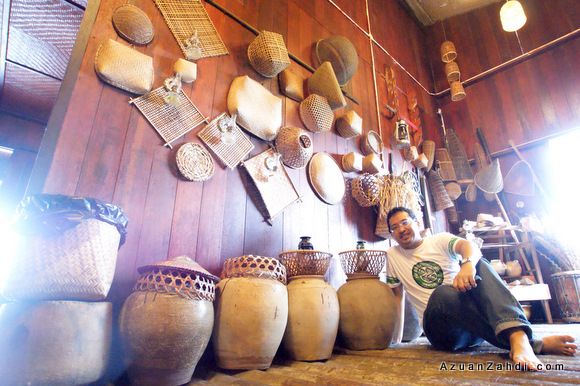 As well as being a long-house homestay tourist project, Lamin Dana represents an effort to preserve or re-create a culture which is on the brink of disappearing forever.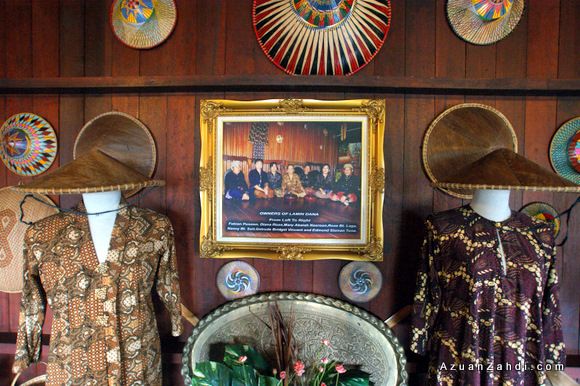 It is a live museum where visitors can learn everything about Melanau culture from dances, crafts, costumes and musical instruments. Kudos to the owner for the effort in preserving the culture in this fast-moving modern era.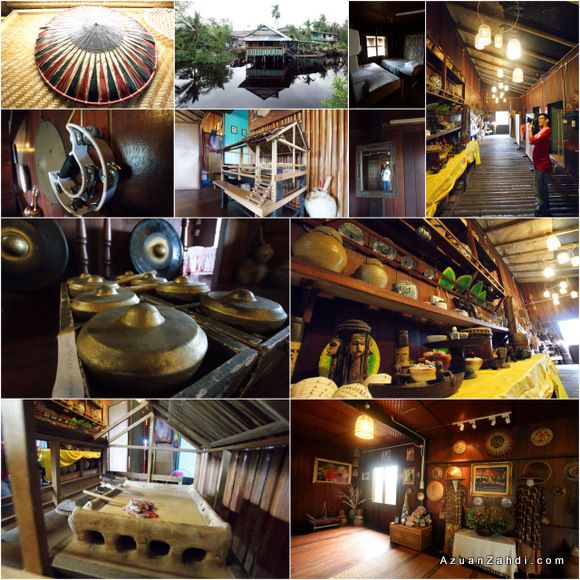 It is safe to assume that visiting Lamin Dana is A MUST to any guests visiting Mukah!
After Lamin Dana, it was time to taste the local delicacy… none other than UMAI! Umai is made of fresh raw fish, pounded together with ingredients such as onion, chili and lemon. In other words it is sushi with a local twist.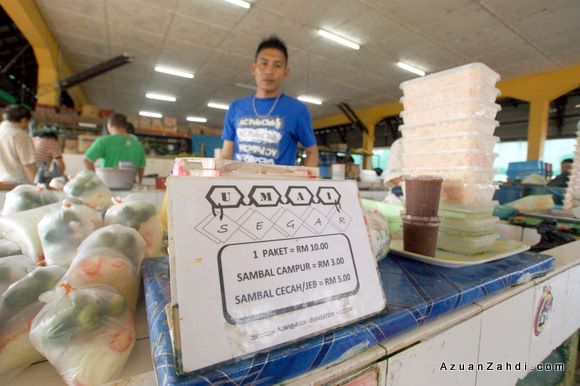 We went to the local market to witness the Umai in the making. It is not an easy task. Skills and experience on using sharp knifes are needed to cut the fresh fish into smaller slices. The seller even asked about my travel plans for him to prepare my Umai according to my travel time so it would last longer.
I decided to eat it immediately in the nearby food court.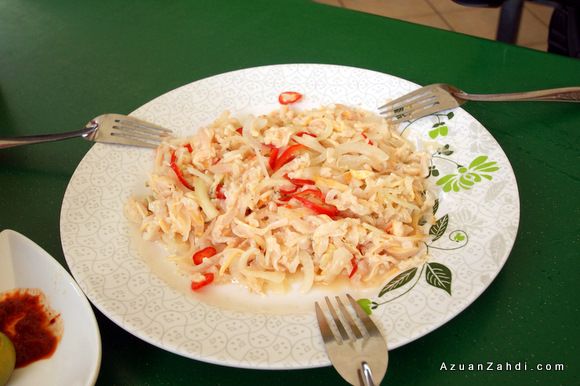 Delicious!
It was a matter of minutes before we finished the plate of Umai and with full satisfaction, i declared that I've explored Mukah! Many thanks to these local experts in photography!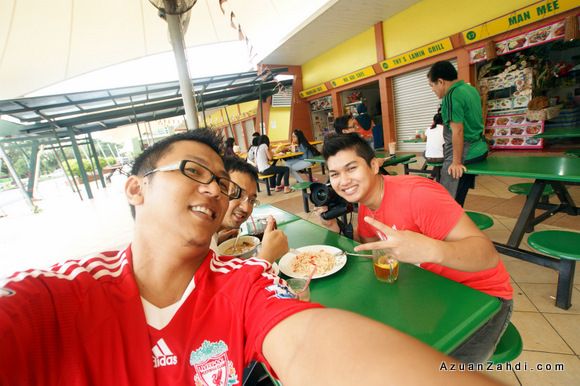 On the way to the airport, we stopped at a few sites.
The main mosque. Masjid Setia Raja Mukah. Beautiful mosque and unique due to its dome being designed to carry the signature Melanau hat, Terendak.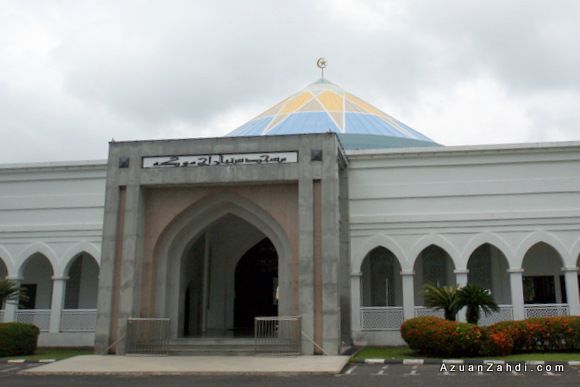 Terendak can also be seen at this building.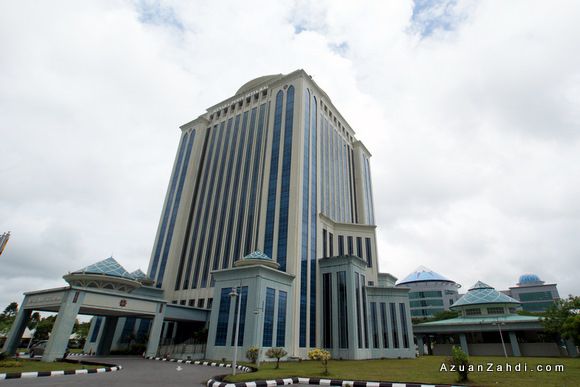 And almost any other building in Mukah.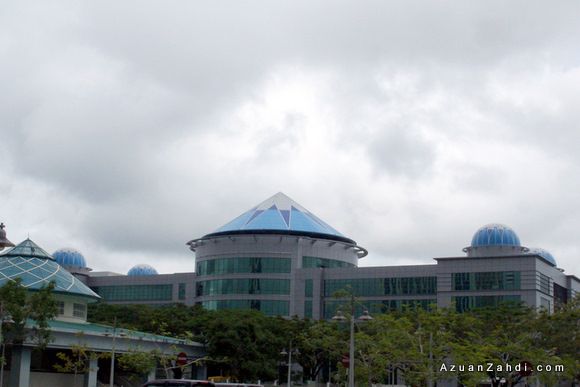 I regretted not buying a small terendak as a souvenir.
A classic Shell.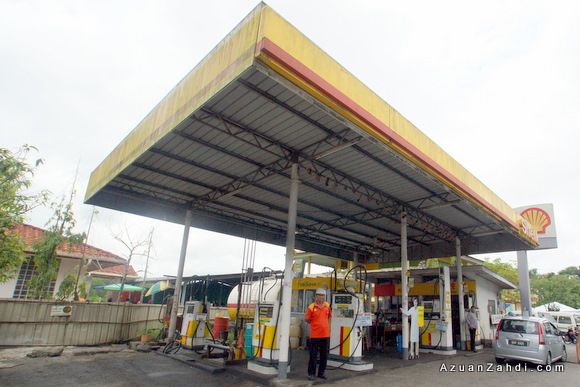 Just nearby the airport is the Tapak Pesta Kaul. I can imagine the excitement of having thousands of people during Pesta Kaul with the giant swing, Tibow! This is definitely in my 'to-do' list for future travels.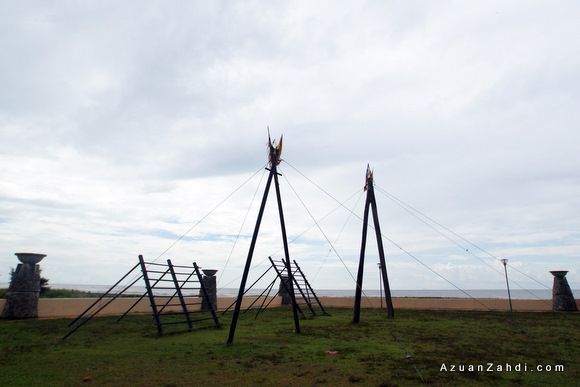 Mukah might not be as sexy as other tourist sites in Sarawak. Even the Sarawak Tourism Board does not have much info on it except for Pesta Kaul but it has its own appeal. For those looking for someplace relaxing, a blend of nature and modern, and a laid-back kind of activity, do give Mukah a try. I would suggest a ride on the Twin Otter, a night at Lamin Dana and a dose of Umai to complete your Mukah experience! 🙂
Fancy for a trip to Mukah or any other places in Malaysia but not sure where to stay? Check out AGODA's website (click the banner below) for a one-stop comparison of all hotels from budget to 5-star in Mukah. I am personally an AGODA fan and have saved a lot on my accommodation cost for my travels.

[facebook]http://www.azuanzahdi.com/index.php/2011/08/22/exploring-mukah-in-5-hours/[/facebook]
[retweet]http://www.azuanzahdi.com/index.php/2011/08/22/exploring-mukah-in-5-hours/[/retweet]
or Check out my other TRAVEL STORIES!