Fly2Ipoh – The First (and last) Impression!
Note: Fly2Ipoh is no longer in operation.
"Fly2Ipoh" is the latest brand in the Malaysian aviation scene. Infinity Travel services Sdn Bhd may not be an airline company but the company behind Fly2Ipoh brand is all set to introduce more flavours to our local aviation industry. Concentrating on reviving niche routes from Ipoh, Fly2Ipoh has started operations since March 11, 2011 serving Subang and Johor Bahru.

The concept of Fly2Ipoh is quite new in Malaysia. It is actually a travel agent company (Infinity Travel services) running scheduled charter flights between these three major cities (Ipoh, JB, Subang) using the modern aircraft of ATR72 operate by Berjaya Airlines. The unique thing about Fly2Ipoh is that despite being a charter flight service, it is open for anyone. Customers can log-on to their website Fly2Ipoh.com and buy tickets just like any other airlines! You are not tied up to any travel packages as per other usual charter flights and it's point to point so it is actually just like flying with a normal airlines available out there.
Tempted by its one way RM29.90 promo from Subang to Ipoh, I decided to try out Fly2Ipoh yesterday (13th March). It's only the third day of Fly2Ipoh operations so I was excited to try out this new kid on the block!
Bookings were made online and payment was handled through a secured 3rd party credit card services. Within minutes my itinerary was delivered to my e-mail and I was charged RM119.60 for 2 passengers flying Subang-Ipoh-Subang.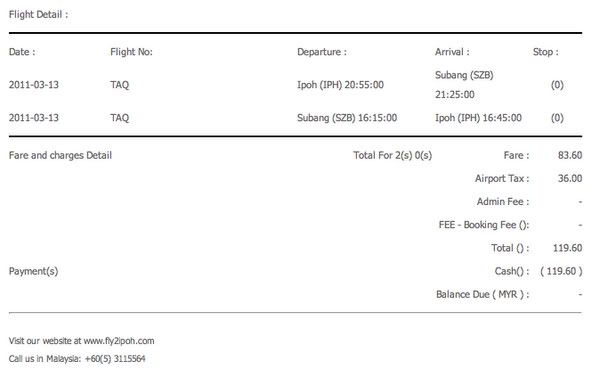 All set for a 30-minutes flight to Ipoh, 3 hours in Ipoh then a return flight back to Subang. The 'crazy things' that I do in the name of aviation blogger 😛 hehe
I arrived at Subang SkyPark an hour earlier than the scheduled flight time. Fly2Ipoh brand cannot be seen anywhere in the airport, not even on the flight information screen so I went straight to the check-in counters.
I was relieved to see Check-in Counter 1 dedicated for Charter Flight to Ipoh. Why no "Fly2Ipoh" brand?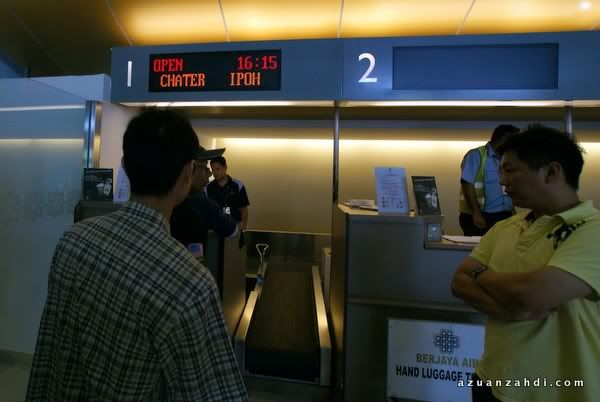 Errr… "Chater" or "Charter"?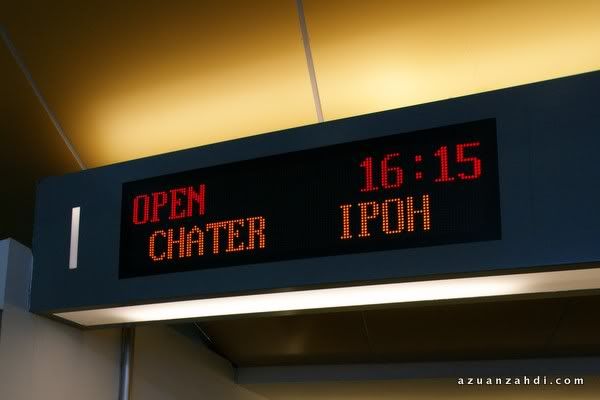 Being used to fast check-in process on other airlines, my wife and I were a bit annoyed by the long waiting time. I later found out that it was due to everything being processed manually and the Berjaya Air ground crew were struggling to register one-by-one the passengers on a 100% full flight! Although it was all operated by Berjaya Air, I think it would be nice if representatives from Fly2Ipoh were there to help expedite the process.
Hand-written Boarding Pass.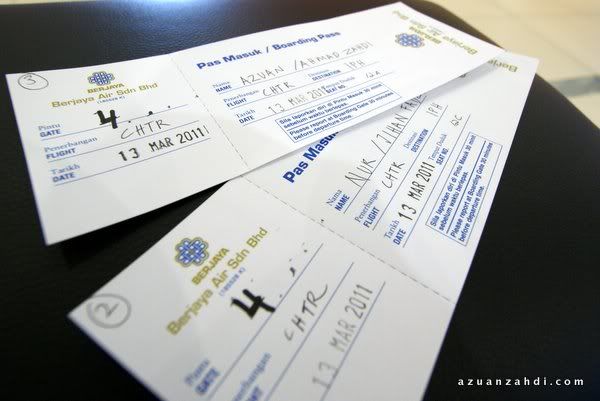 Due to the full-load of passenger and slow check-in process, the flight was delayed by 30-minutes. I was not that worried knowing that my return flight a few hours later will also be affected as the same aircraft operates Subang-Ipoh-JB-Ipoh-Subang so there is no way of me missing my return flight.
My other half killing time with Facebook as a large tour group walked passed us to board the plane. Now everyone can fly to Ipoh from Subang! Hehe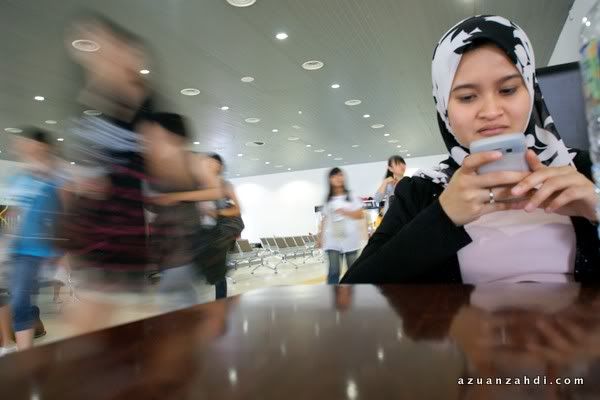 Boarding was 30-minutes behind scheduled departure time. The ATR72 of Berjaya Air operating the four sectors on behalf of Fly2Ipoh. 9M-TAG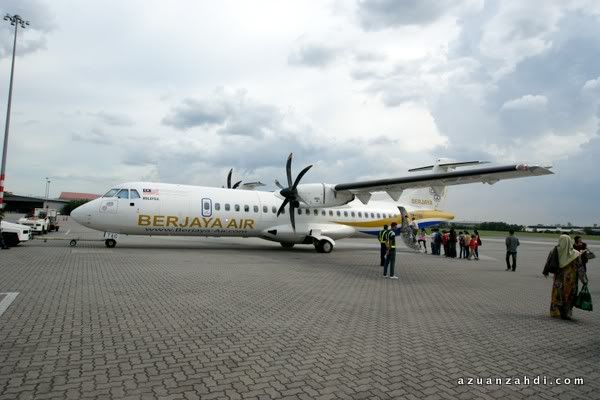 My favourite shot.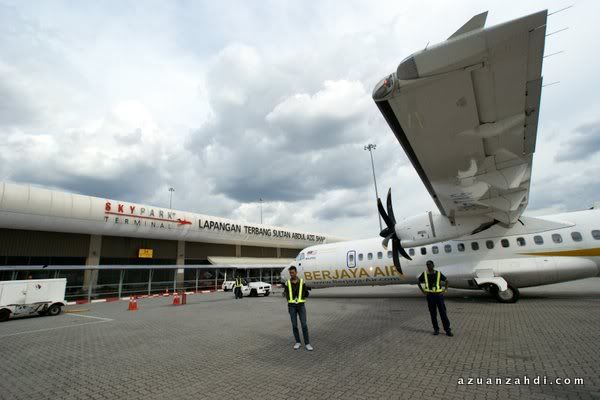 I can finally tick "Fly with Berjaya Air" off my aviation to do-list!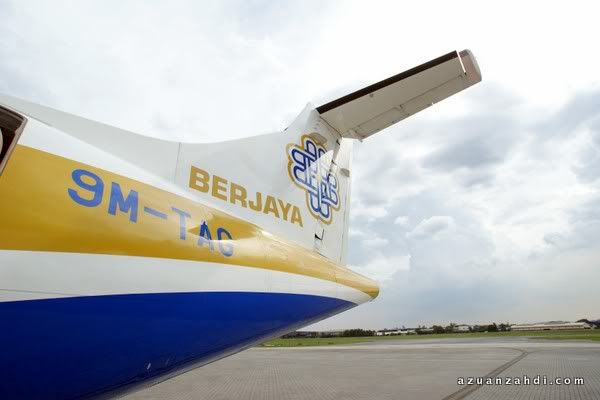 The interior was surprisingly more elegant looking. No 'leather' seats like Firefly but in my opinion the seats on Berjaya are more Malaysia Airlines standard and have a more premium feel.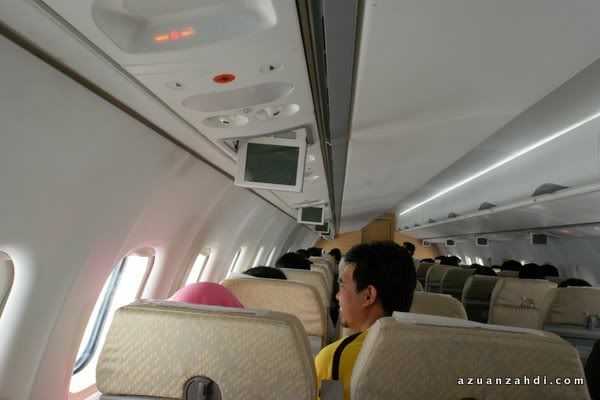 Announcement were made in English and 2 attractive female cabin crews from Berjaya Ai, Shima and Ziana were on duty.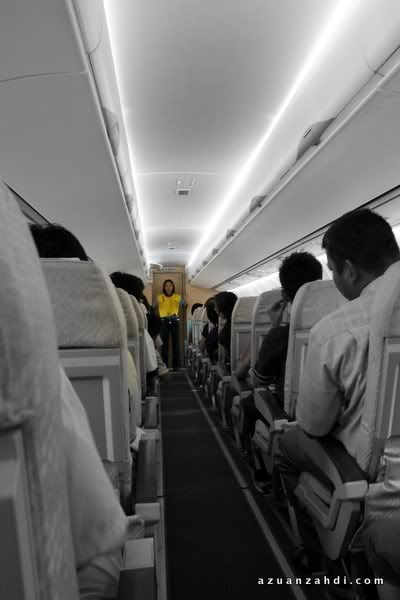 Seat pocket items.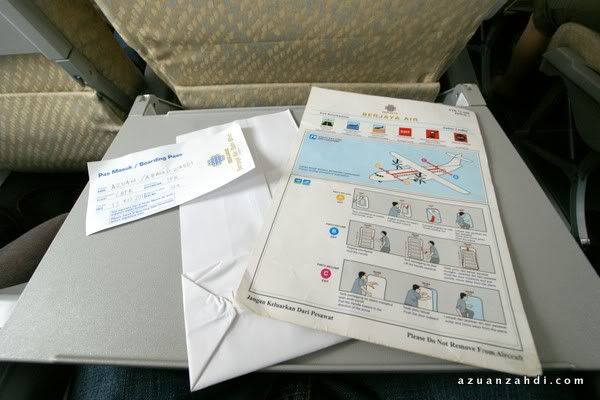 A short take-off roll on RWY33 and the moment the aircraft rotates, a lot of oooohhsss and ahhhhs can be heard. A lot of first-time fliers that took the opportunity of the promo fare. Well done Fly2Ipoh!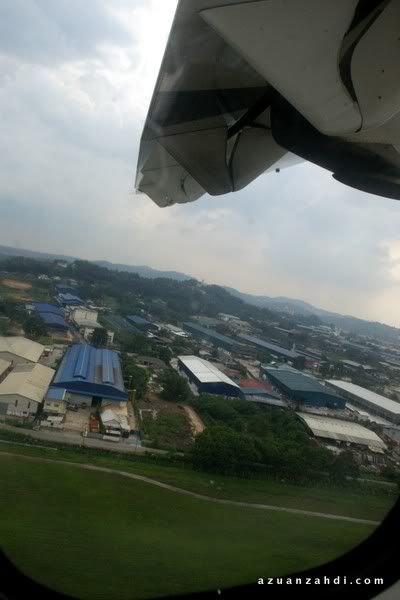 "Refreshments" that was announced after boarding turned out to be a bottled drinking water! Well at least it's free!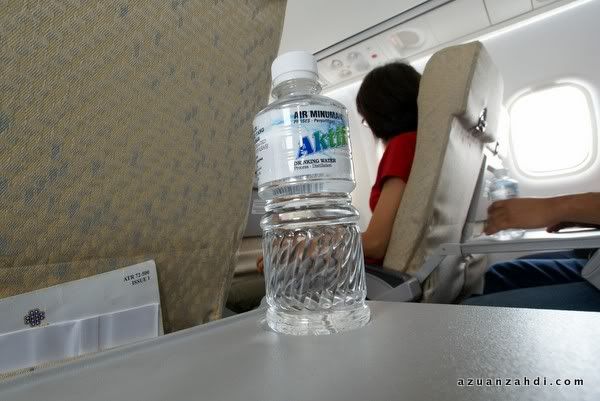 Nice day for flying.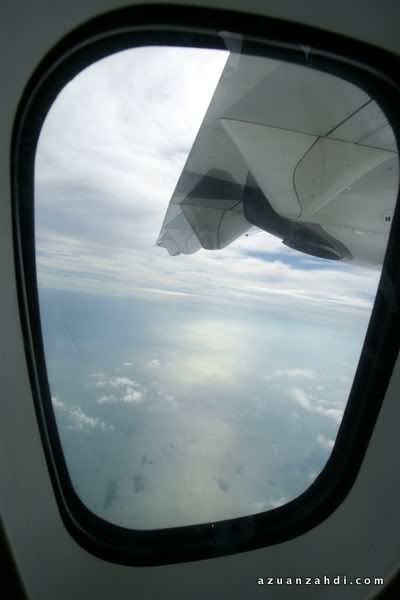 Approaching Ipoh.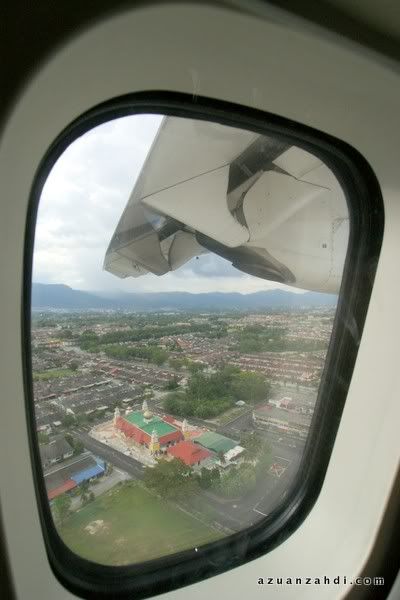 A rather firm landing and welcome to Ipoh!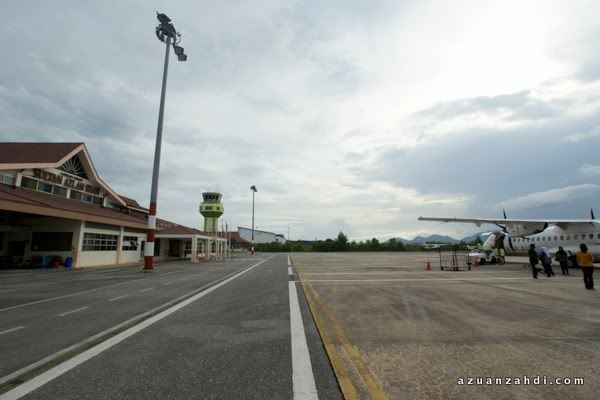 A casual airport where photography on the tarmac is still possible.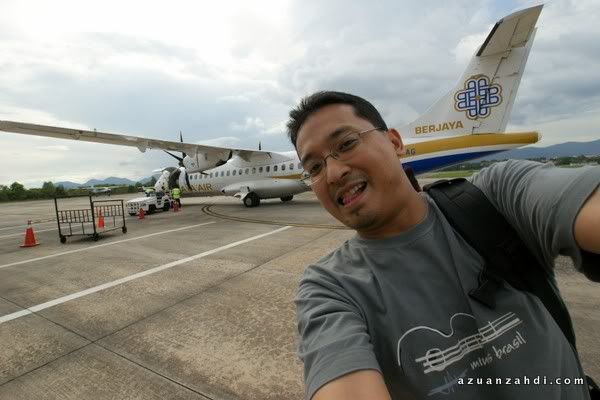 Upon arriving we rented a taxi for our 2.5 hours food tour of Ipoh which I will covered in my next post.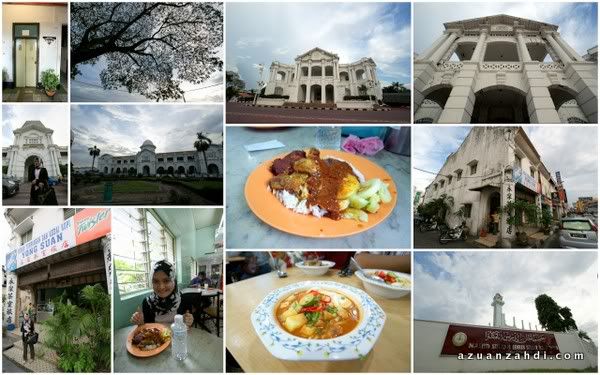 Our flight back to Subang right after that was similar to the earlier flight except for its lighter load and bumpier weather.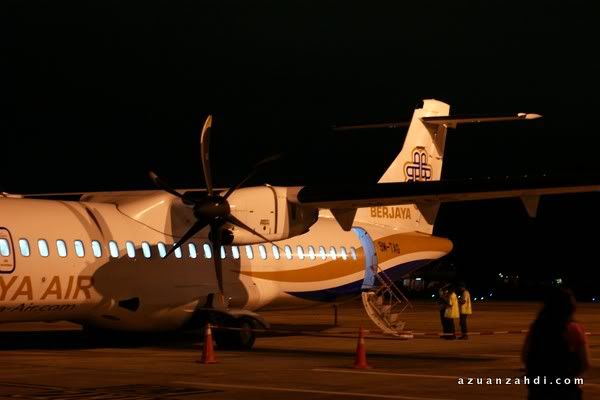 Despite being sceptical initially, I now believe that Fly2Ipoh is here to stay and compete! Judging on the good load despite being only 3-days old, there is a niche demand that the service will continue to fulfil. At the end of the day, competition will translate into better options and lower prices for the consumers! The linkage with Berjaya Air is another ingredient of the Fly2Ipoh recipe as it promises passenger a safe and comfortable flight. I wish Fly2Ipoh a prosperous future!
Check Out www.fly2ipoh.com
---