Glenelg Beach, A perfect way to end our Adelaide trip
I was told by a local dude that it is a must for any tourist visiting Adelaide to take the "Glenelg tram" from Adelaide city centre to the beach at Glenelg. So on our last day in Australia we took the advice and explore this popular beach-side suburb of Adelaide. This post describes the beauty of Glenelg Beach and would be the last blog post on my Adelaide trip. Check out the links below if you have missed out on any of my previous posts:
Parafield Airshow 2012 — An Awesome Aviation Event!
Cleland Wildlife Park and Mt Lofty Summit
Adelaide's Toy Factory & Big Rocking Horse
Granite Island and Victor Harbor's Ocean Adventure Tour
Beerenberg Farm and St Kilda Adventure Playground
South Australian Aviation Museum: A Must-Visit for Aviation Enthusiast
The Glenelg tram is the easiest way to get to Glenelg beach and it drops you right on the doorstep of Glenelg Beach. This service was once upon a time operated by classic H-class cars but since 2005, a more modern and efficient (but less sexy) trains have been utilised on this route.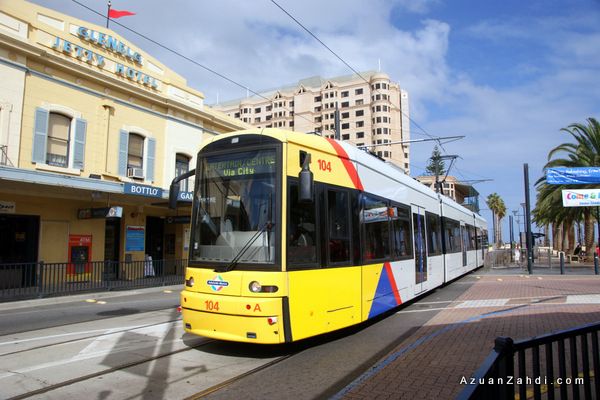 The beach! It might not be as nice as Surfers Paradise's stretch but it's still an awesome beach.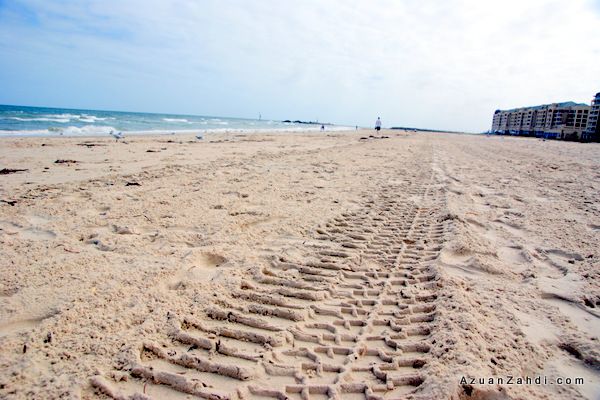 I like the idea of having a suburb like Glenelg with nice beach only 30-minutes away from the city. I can;t help to imagine how great it is to work in the city and stays in Glenelg. I would love to wake-up to the sea breeze and beautiful white sandy beach.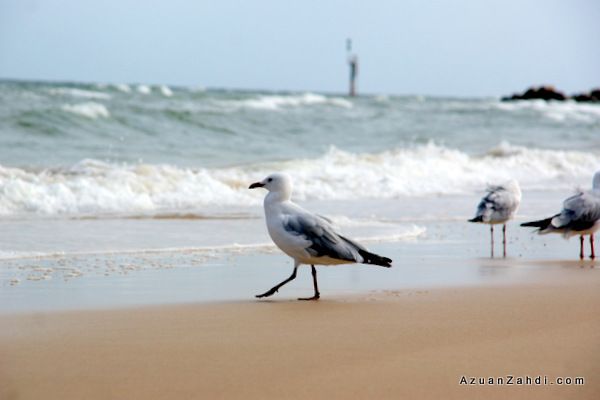 Plenty of room for everyone to enjoy beach activities. Most importantly it is clean, something that is hard to see at Malaysian public beaches (sad but true).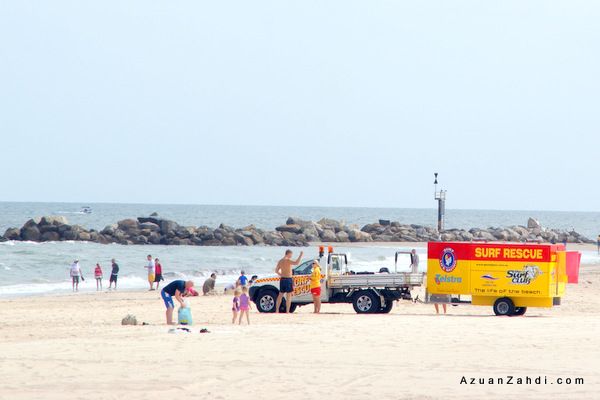 Glenelg's jetty, famous for one thing…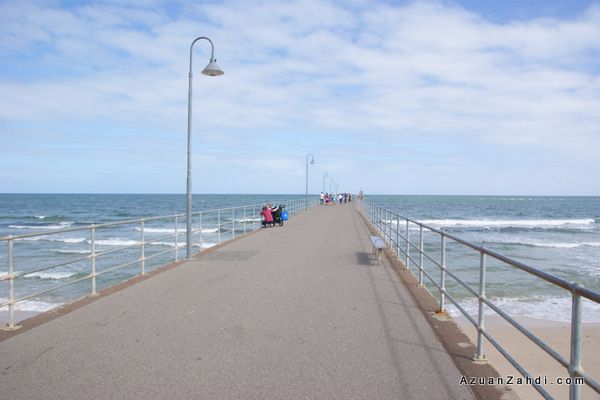 … illegal jetty jump!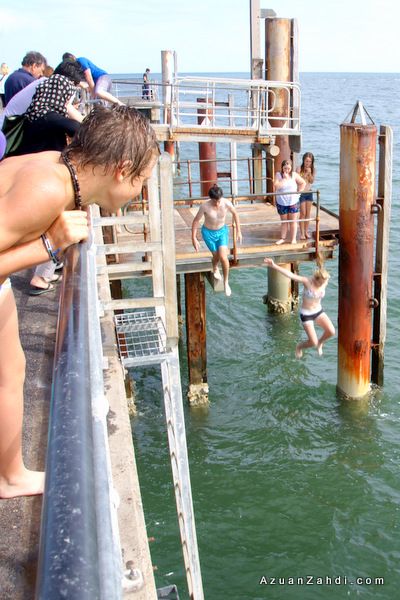 No, I was not crazy enough to join and try the jump. Maybe not this time. 🙂
Glenelg has other attractions besides the beach.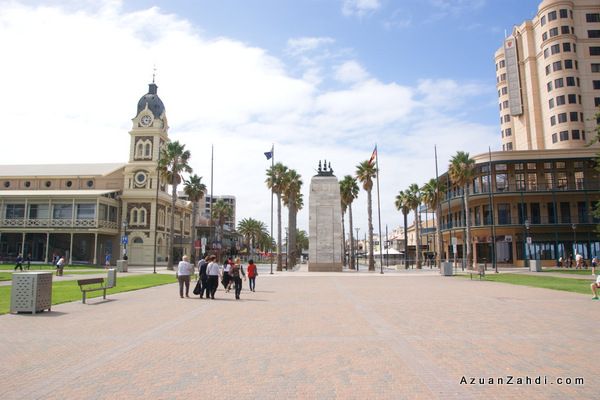 Historical landmarks complete with information.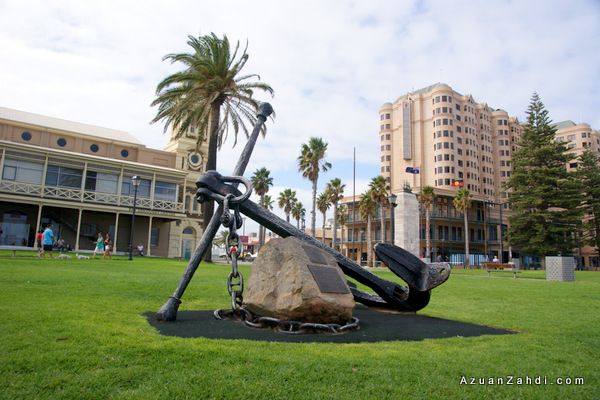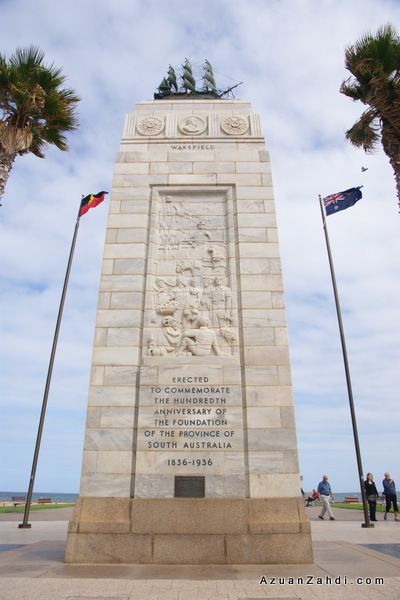 A nice indoor and outdoor paid theme park for the young ones.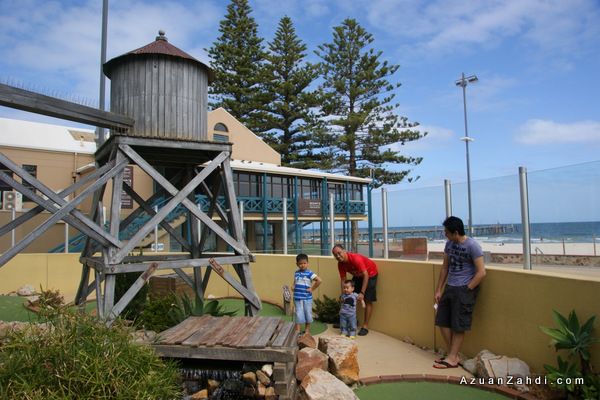 Cafés and restaurants are available within walking distance. We went to try Bracegirdle's House of Fine Chocolates and though I enjoyed their chocolate dishes I was a bit disappointed with the prices! But seriously the chocolate was superb!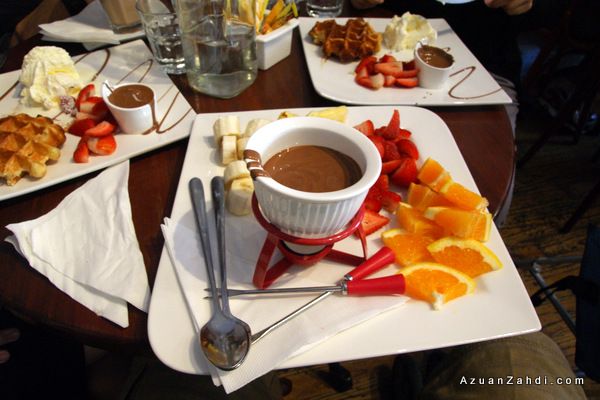 Call me a cheapskate but I prefer to go for value for money when I travel. Like this AUD$10 per dozen fresh oysters!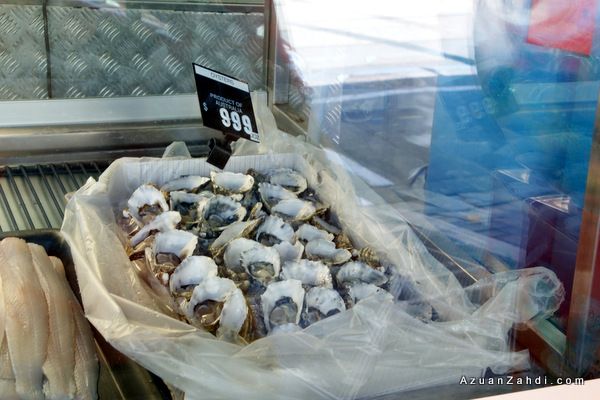 Tram ticket, AUS$4.10 Oysters, AUS$10, the experience of eating fresh oysters standing on the walkaway — priceless!
A friend of mine also suggested to try Glenelg's ice-cream. I'm glad that we tried the ice cream as it was not only good but cheap and came in various flavours I had never seen before.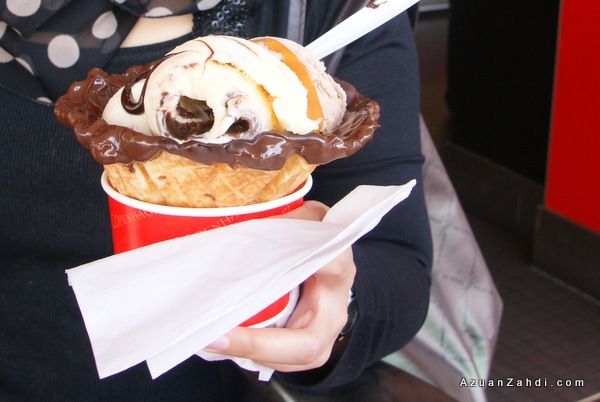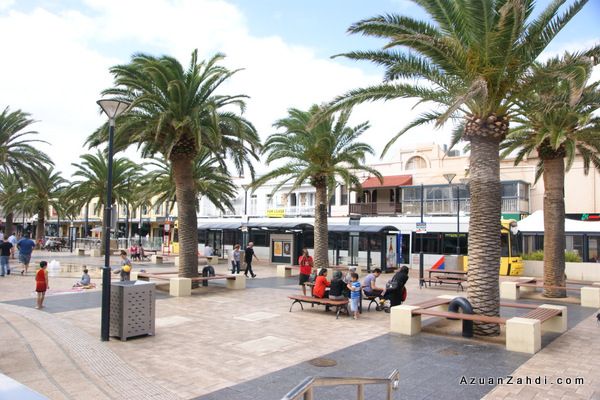 After the trip to Glenelg, we made our way back to the city and celebrated our final day with a BBQ dinner.
Meat from a local Halal butchery + BBQ pits at public parks, BBQ was never this comfortable and delicious!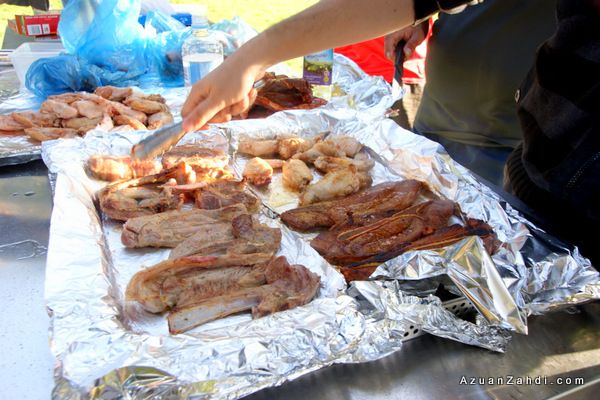 A perfect way to end our 5-day trip.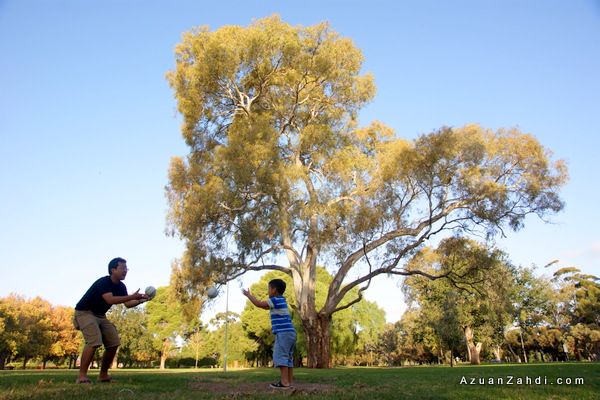 ---