Sweet 17.
***
I am a #HarimauMalaya and as a proud Malaysian I'm proud of KLIA. I'm wearing my "Malaysian hat" in writing this post.
***
Kuala Lumpur International Airport (KLIA) celebrates its 17th anniversary this year. It was 17 years ago that a Malaysia Airlines flight MH1263 from Kuantan landed at KLIA as the airport's first arrival. Today, many million passengers later, it continues to be the main gateway to the country and one of the most iconic landmarks of Malaysia.
True enough, at 17 years old, KLIA in particularly the Main Terminal might not be as sexy as the top 10 airports of the world, the likes of Changi, Incheon and Hong Kong, but it is still has a special place in my heart.
This is a place that holds a lot of sweet memories for me.
I remember during my uni days, every time I welcomed a group of foreign students (for our annual exchange kind-of programme) arriving at the airport, we could see their interesting reactions arriving at a world-class infrastructure. One of the best responses that I got was from an American student who was on a first time visit out of United States.
"It is a pretty awesome airport for a country that some might think has people still live on trees."
I will also never forget the many hours spent during my much younger years being at Anjung Tinjau and standing outside KLIA's fence admiring planes. This is where my love towards aviation develops to a different level. A lot of times I flipped through books and go online (this was when Internet was not as common) after a trip to KLIA to understand how things in aviation work.
Almost all my travel over the years starts in KLIA. Usually the ambience of being in KLIA somehow creates a good feel and excitement to start a trip.
#throwback from 2002
Since I started blogging about travel and aviation about 9 years ago, KLIA has been the venue for many memorable aviation events that I had the chance to experience.
The MAS Airbus A330 Launch Flight – MH8888
Firefly Airlines Inaugural at KLIA.
The MAS A380 Comes Home event.
The first B787 Dreamliner flight in KLIA
The first arrival at klia2.
National Day of Mourning for MH17
Alhamdulillah, I am thankful for all these aviation related experiences. Especially when I think of all the hours spent in Subang Airport's A&W watching planes when I was a kid and the countless hours in Anjung Tinjau looking at planes during my early 20's days.
I do have some other sweet memories like KLIA was the venue when I first met my wife's family. It was also the place where I bumped into many celebrities from Safee Sali to Justin Bieber.
On certain days when I travel and on duty, I do bring my camera along and snap some photos of this national icon. Here are some which I think portrays the pretty side of our national icon – KLIA.
for photos of klia2, click here 
Happy 17th Birthday KLIA.
What are some of your sweetest memories in KLIA? Share with me by commenting below or tweet/Instagram your best KLIA/klia2 photos with hashtag #KLIAsweet17 and I will select a few to be featured and a couple to receive my unique "Remove Before Flight" keychain for free.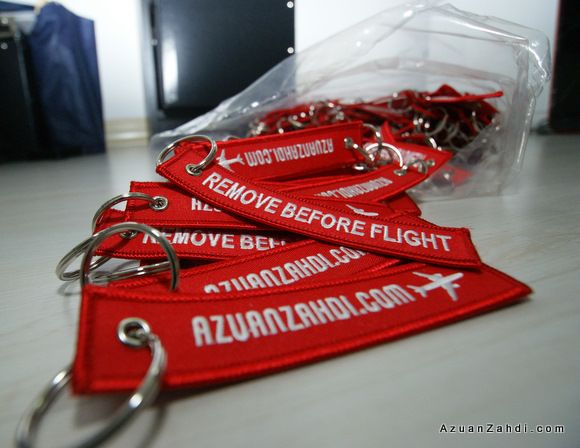 Note: This is a non-profit AzuanZahdi.com initiative and is not affiliated to any official contest or organization or what not. It is how me as a Malaysian show my love to our national icon. Not by creating something negative 🙂