Note: The post below is on Laman Seni @ Seksyen 2 Shah Alam. If you are looking for the NEW Laman Seni 7, click here to read my latest post.
Note: The post below is on Laman Seni @ Seksyen 2 Shah Alam. If you are looking for the NEW Laman Seni 7, click here to read my latest post.
What one word best describes Section 2 Shah Alam?
"Students", "7eleven", "Sekolah Seksyen 2", "UiTM", "Photostat", "Mini Bus", "Kedai Maria", "bangle sect 2", "ais kacang", "awek".
Those are the most likely answers you will hear from anyone that have stayed in Shah Alam at any point of time in the last 20 years. I've been a Shah Alam-ian for 30 years (+-) and have always see section 2 Shah Alam as the 'original Shah Alam'.
This uniqueness of section 2 could be the reasons why it was chosen as the spot for Shah Alam's latest attraction, the Laman Seni Shah Alam. As a Shah Alam resident, I've had long love-hate relationship with the Shah Alam City Council (MBSA), but this time my hat goes off to MBSA for being bold and creative to turn an ordinary boring back-lane into a creative art street.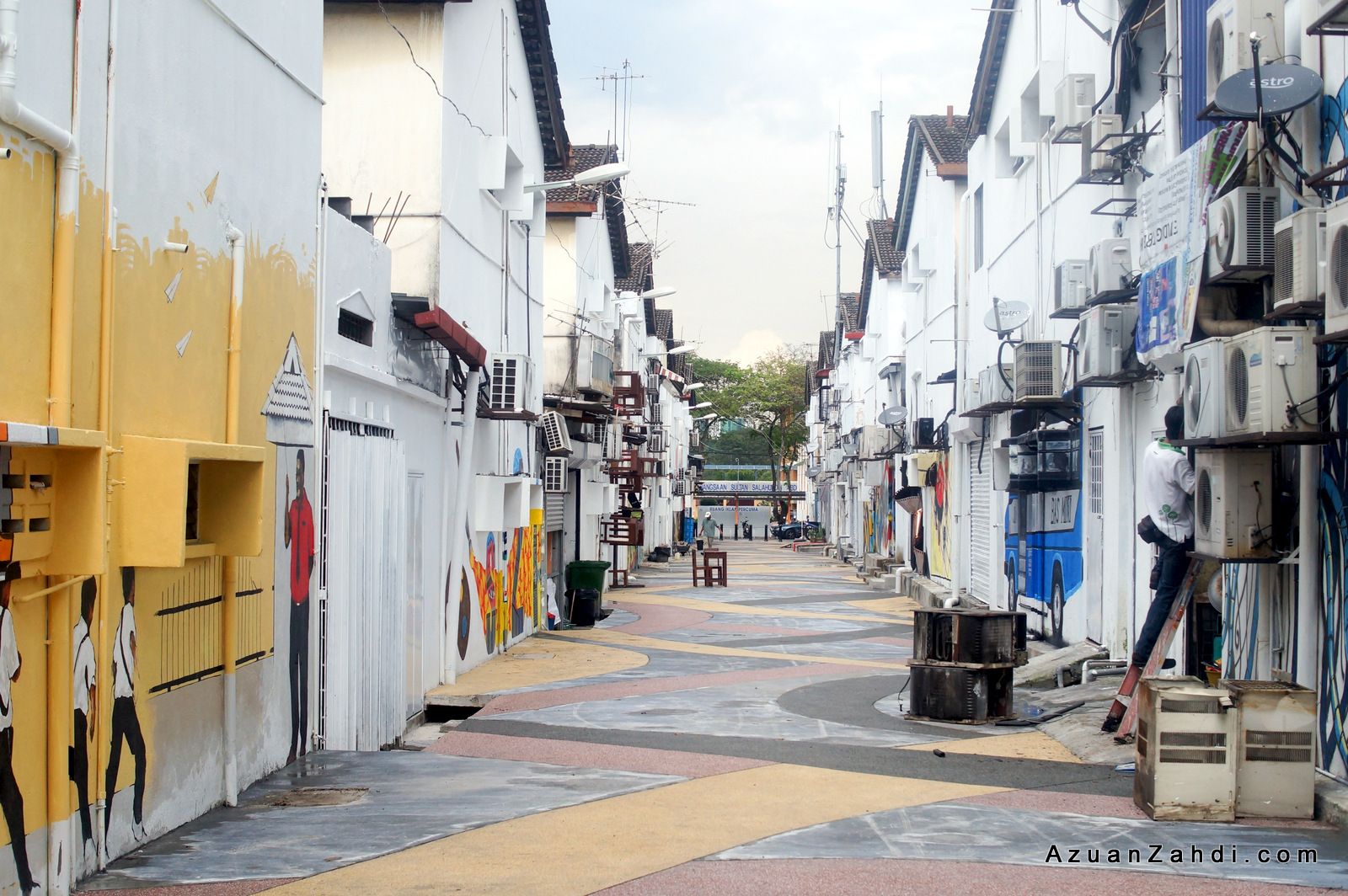 I had the opportunity earlier today to make a quick trip to Section 2 to check out Laman Seni Shah Alam.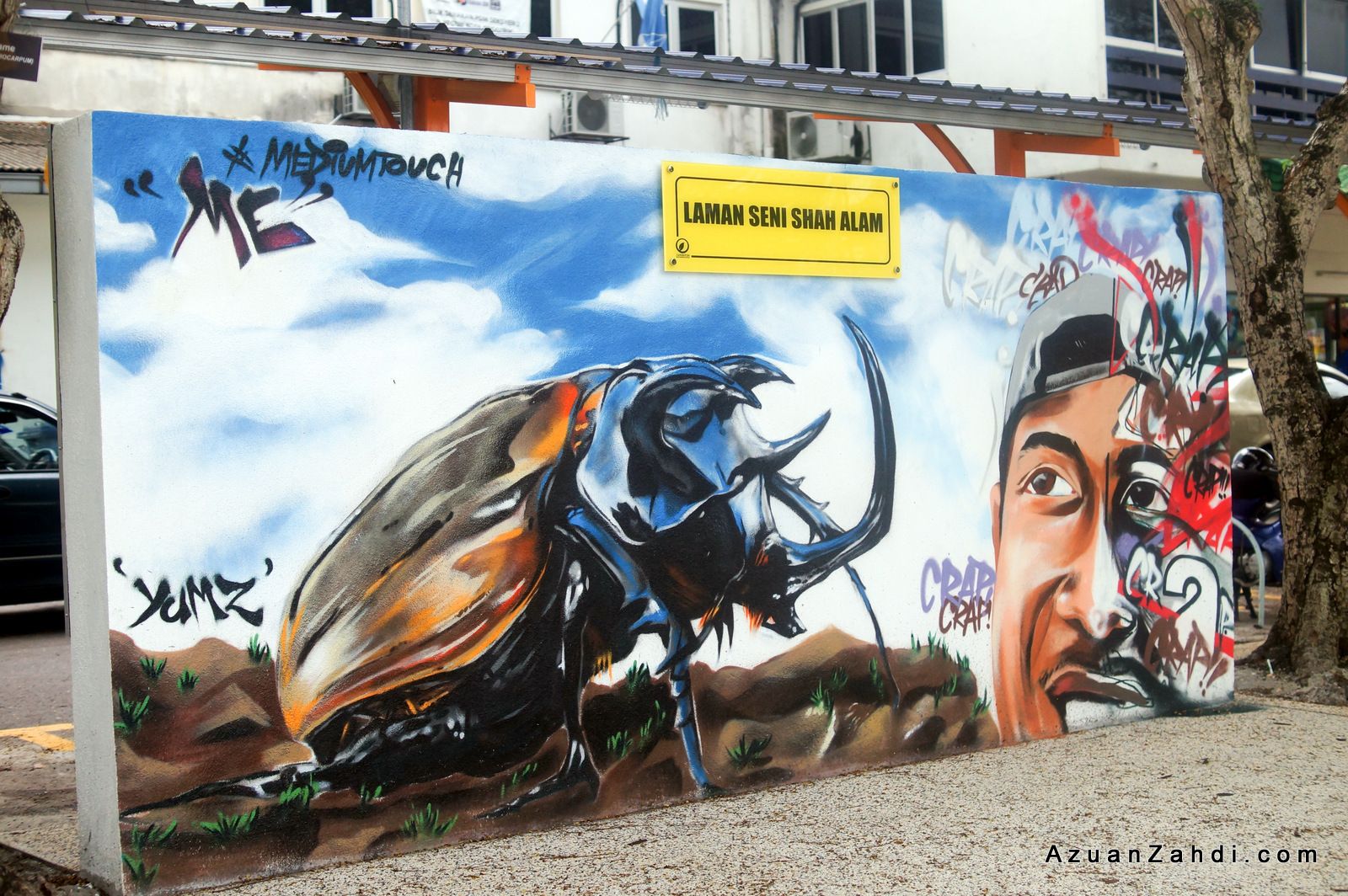 Located at the lane behind the famous section 2's 7-Eleven, Laman Seni Shah Alam is quite small and can be covered in less than 5 minutes.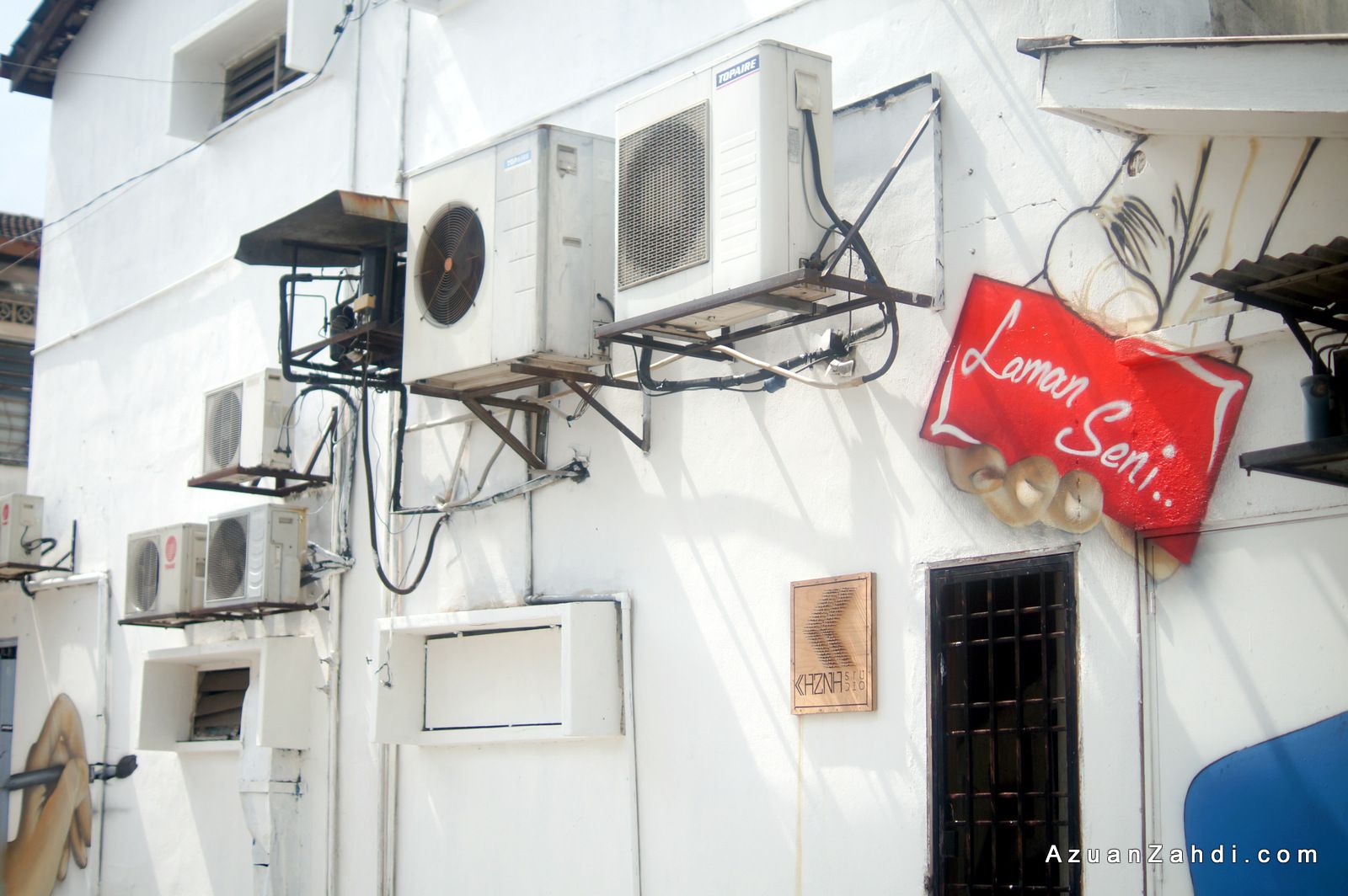 Thanks to Google, I got to know that this transformation project is collaboration between MBSA, Bank Muamalat and university students as part of the Zon Bersih programme. Known as "THE STREET ART PROJECT NO 0.2", the main objective of the project is to express the appreciation towards art to the residents of Shah Alam. Check out their Facebook page here.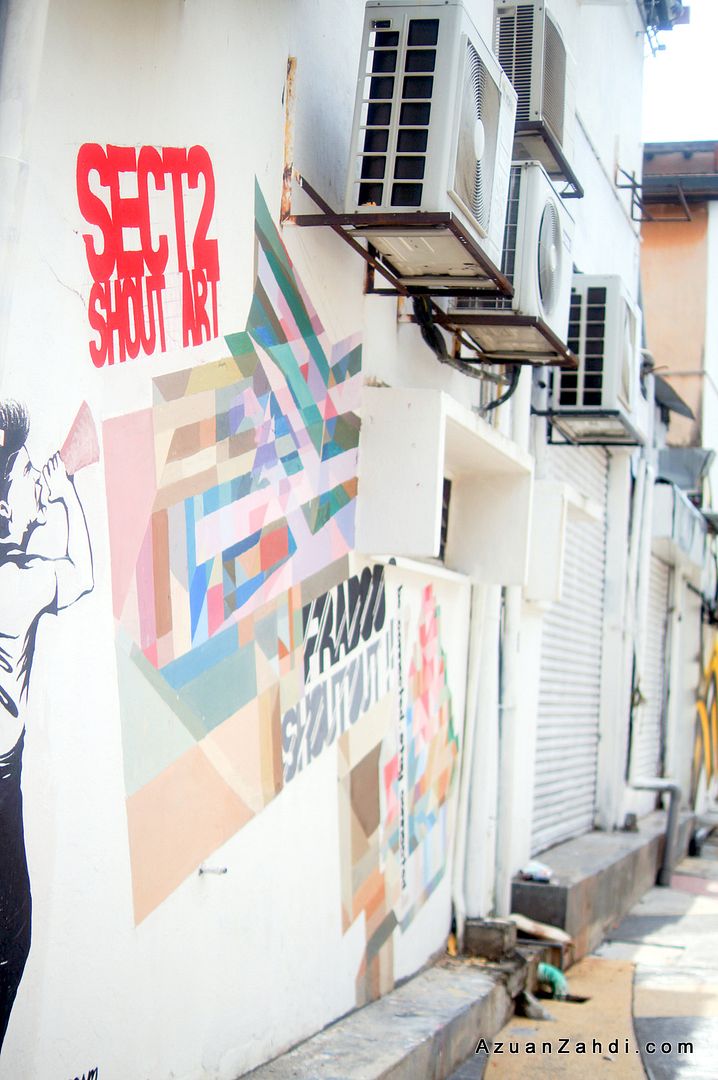 I'm not really an artistic guy but as an average Shah Alamian, I think the guys involved with this project have done a great job.
As a way to say thank you, here are some photos of the mural and hopefully through this blog post more people are made aware of this Laman Seni translating into more visitors and sustainability of this initiative for many years to come.
The "Bank Muamalat" mural. Main financier of the whole project deserves to be highlighted.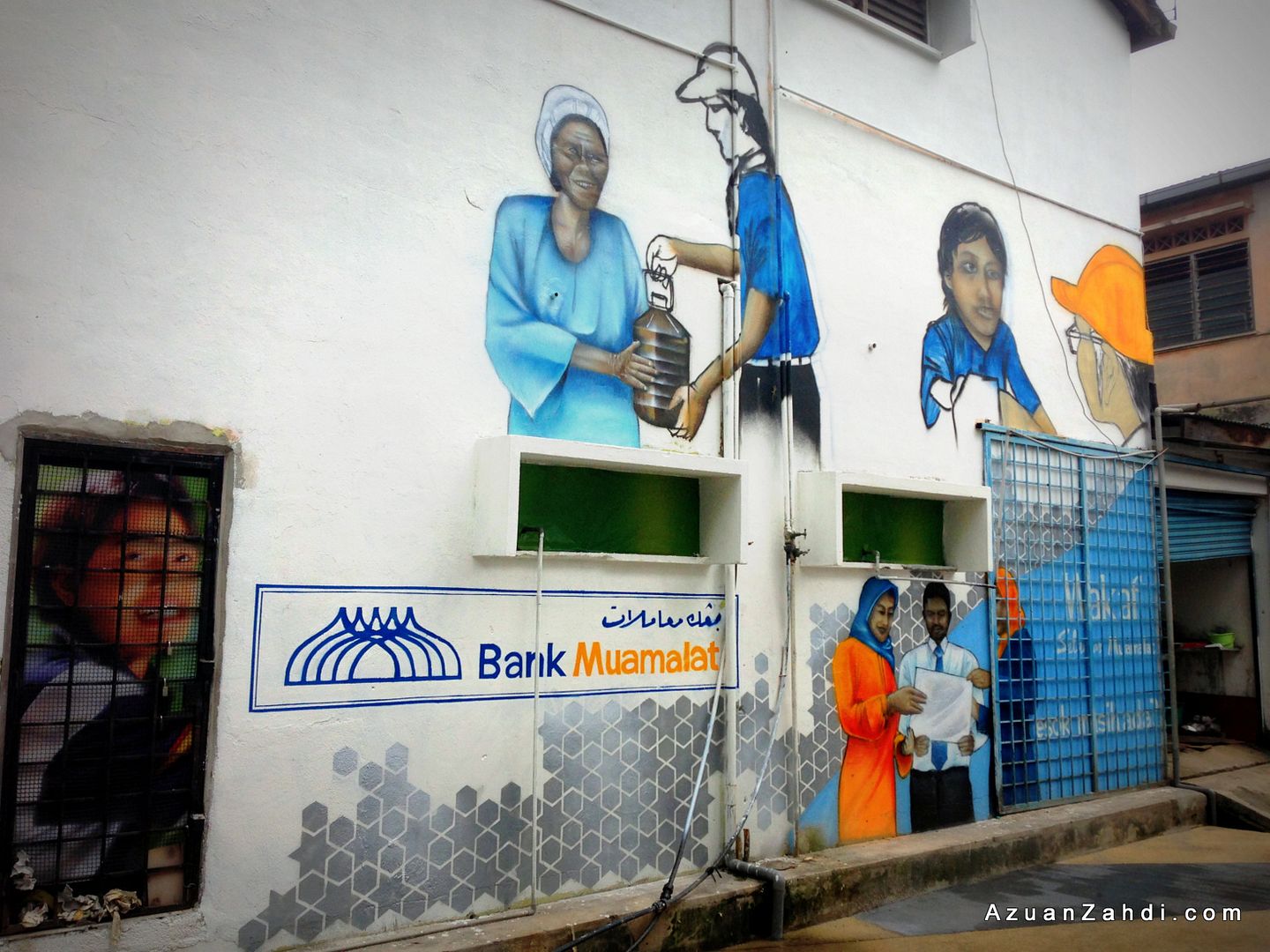 The "Shah Alam" mural. Featuring the landmark of Shah Alam – Masjid Sultan Salahuddin Abdul Aziz Shah.
My own interpretation of this mural – Shah Alamian working together cleaning up as part of MBSA's Zon Bersih programme (which by the way haven't reached my Section lah!)
This is probably highlighting the fact that MBSA spent a lot in putting up those bicycle lanes around Shah Alam city centre.
Another mural which is beyond my capability to interpret. Banglo sect 2? Hehe By the way that's a real guy, not part of the artwork.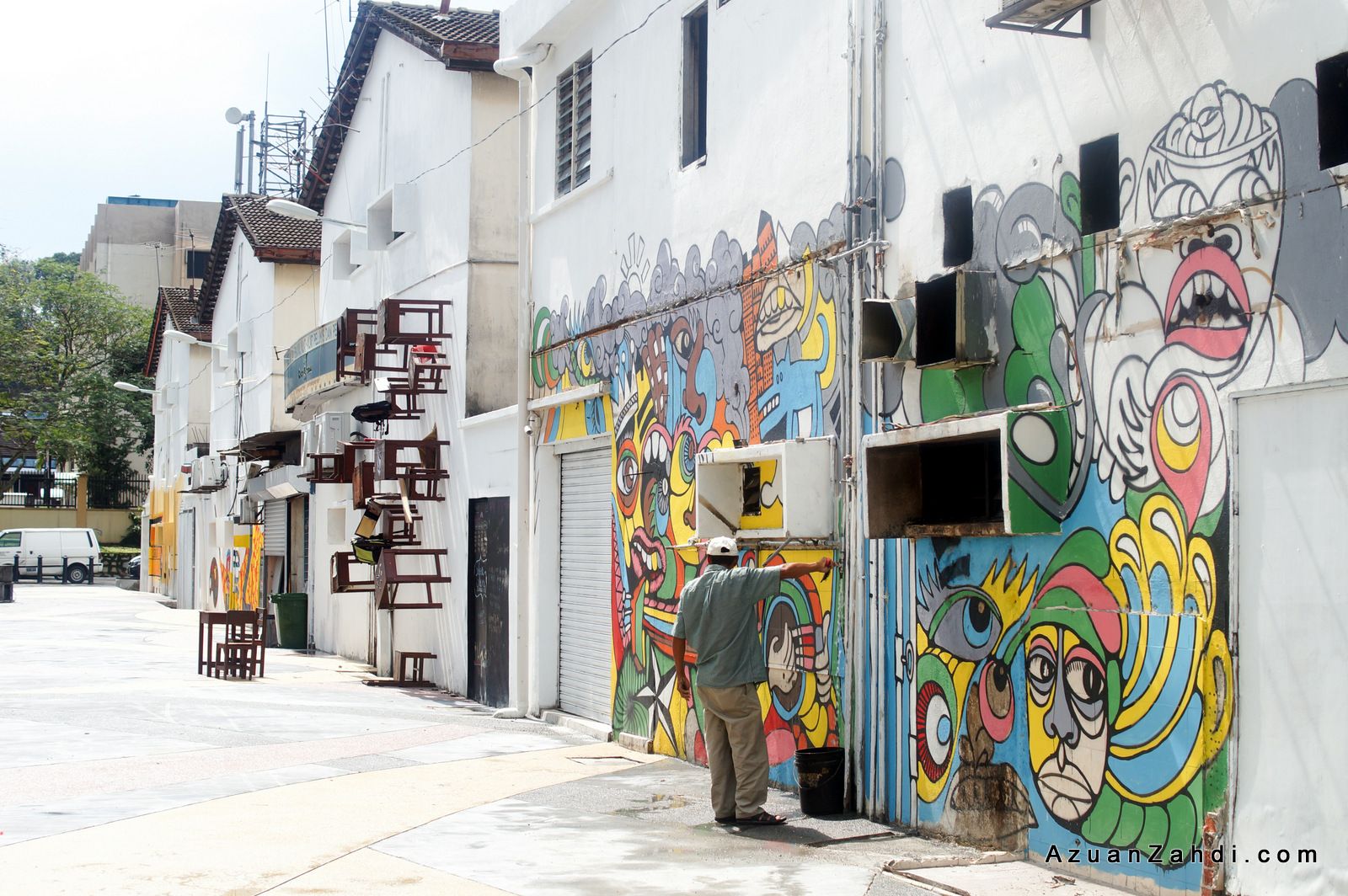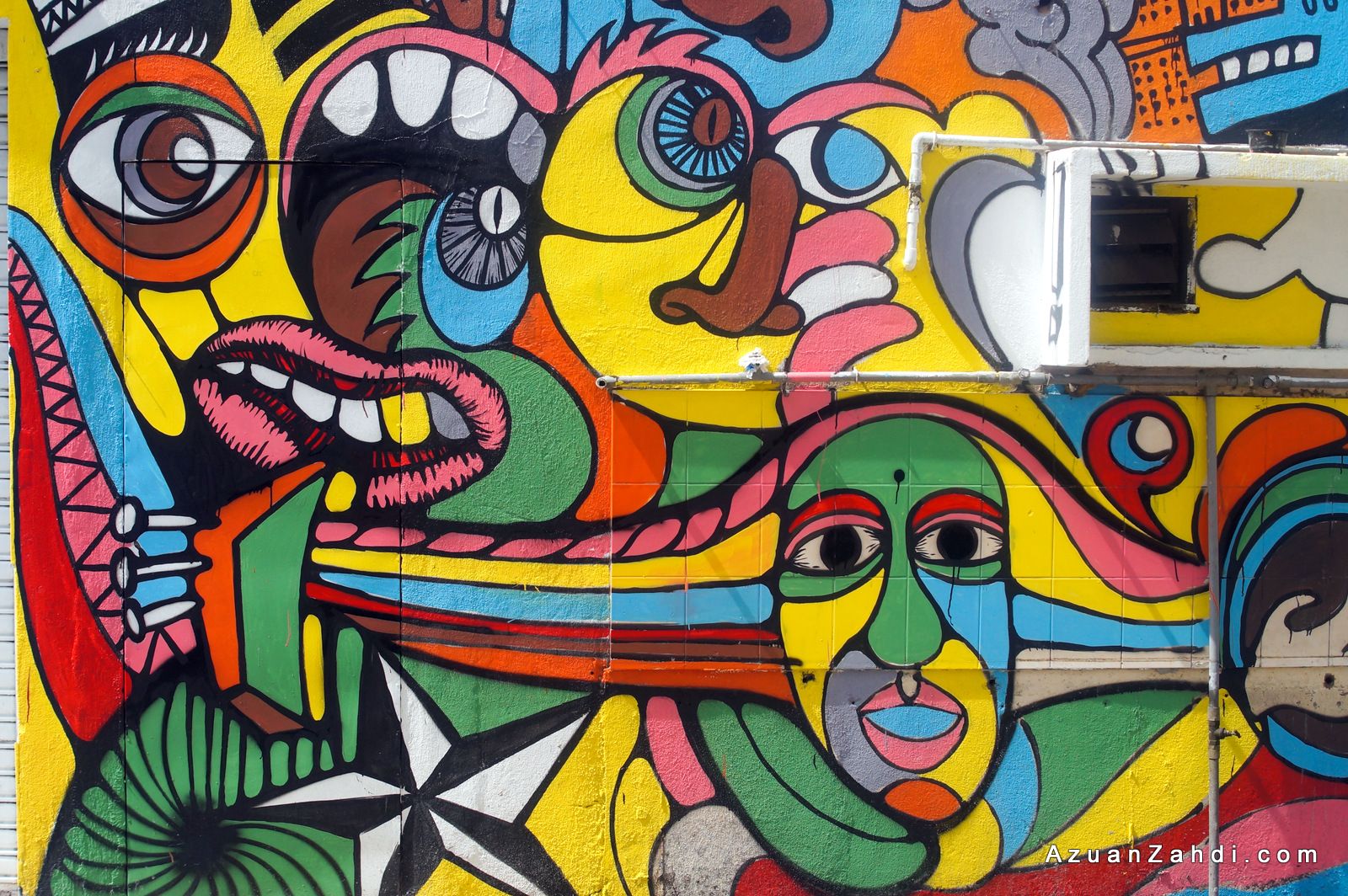 "Maria", "Meden Selera" and "7-Eleven". Most likely you would have been to these shops if you have studied in Shah Alam.
"Kedai gambar" mural. I think so.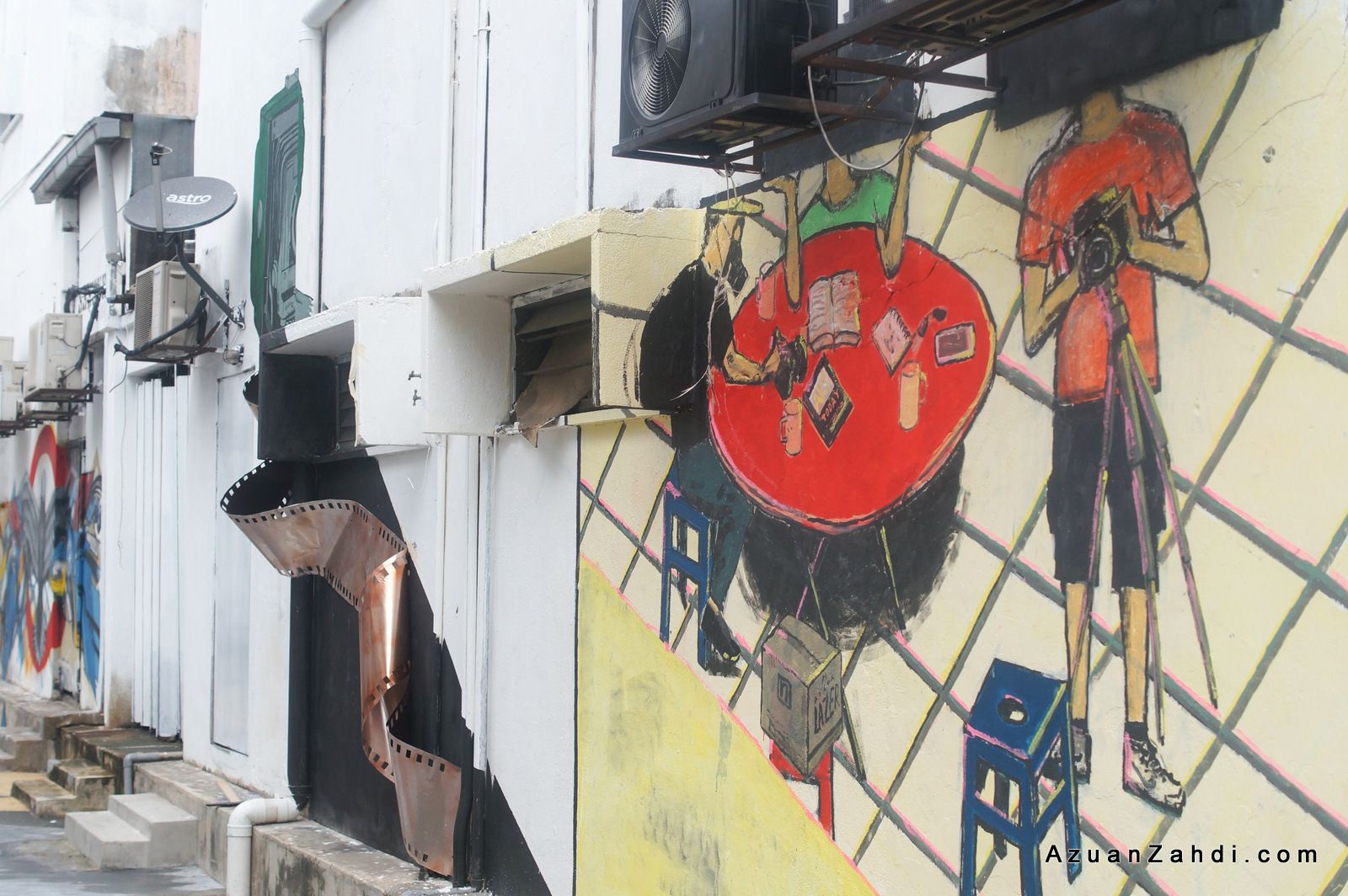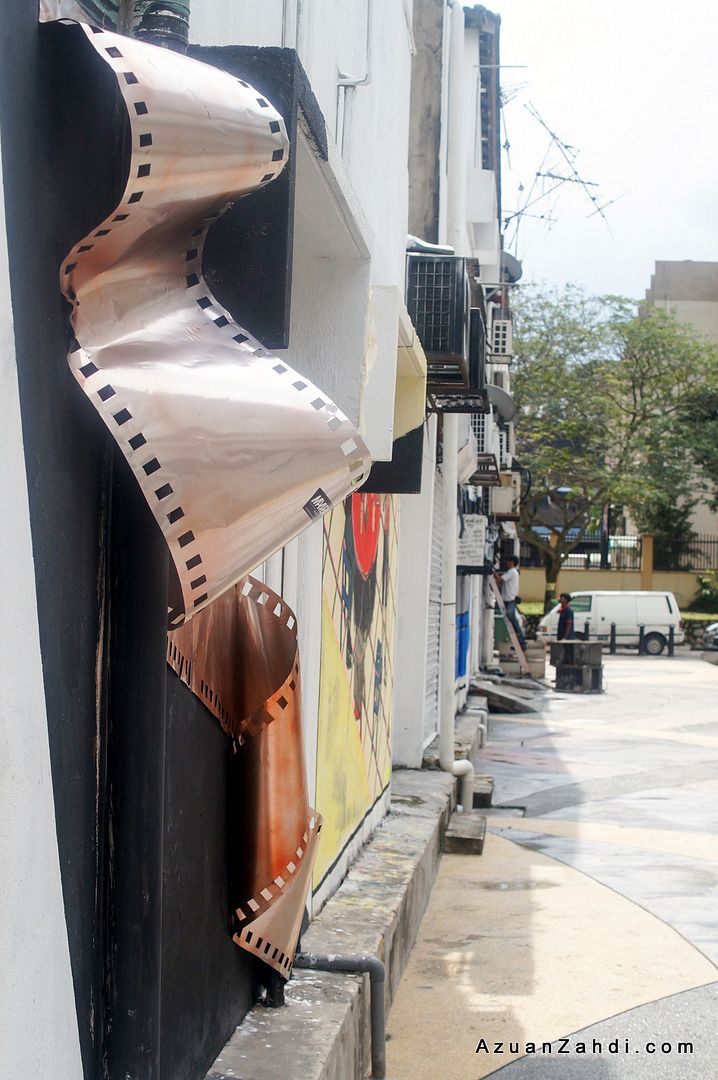 My favourite mural – the 3D school classroom setting. Probably inspired by SMK Seksyen 2 just nearby.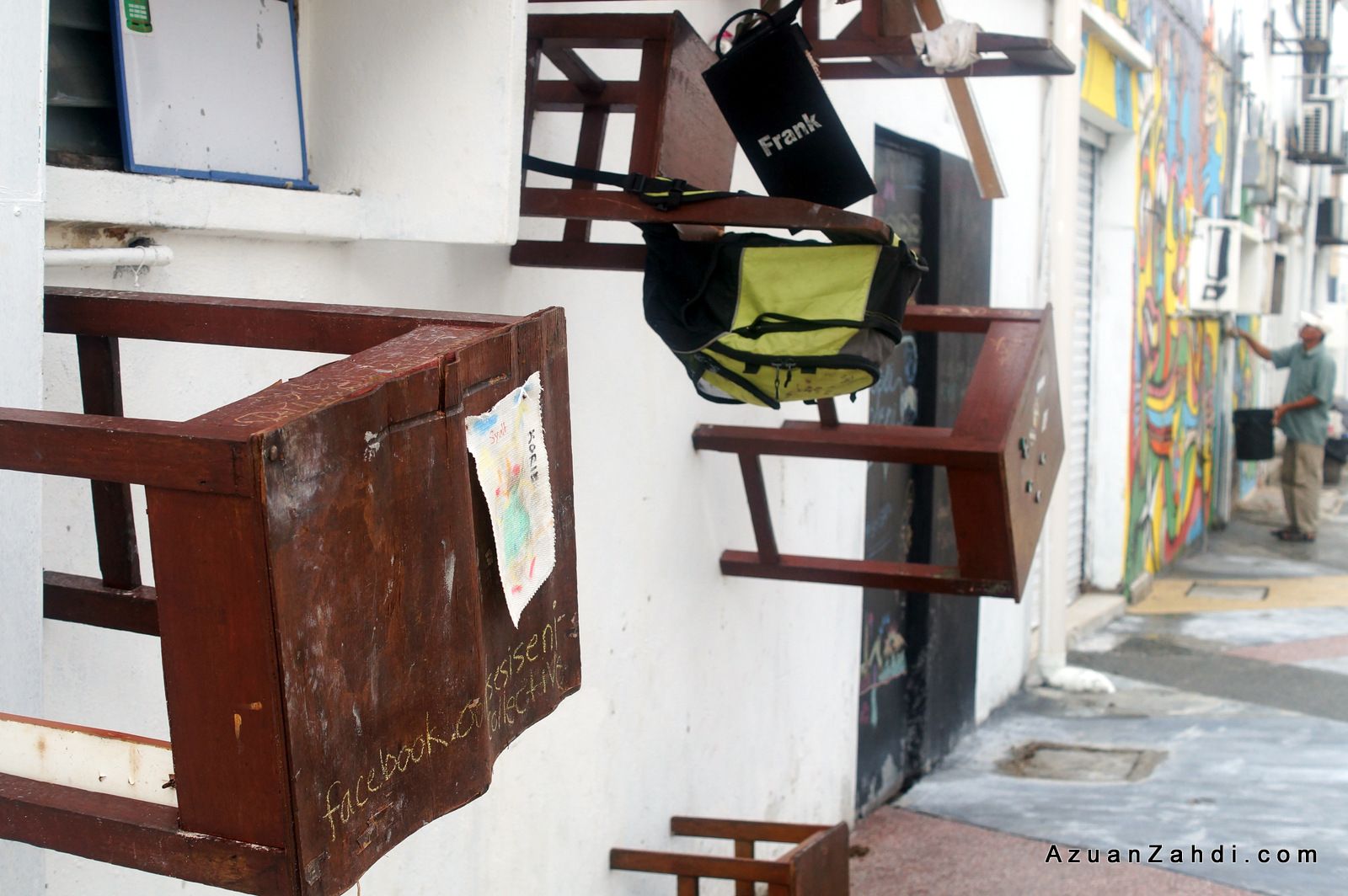 A great place to pose so make sure you come with your friends!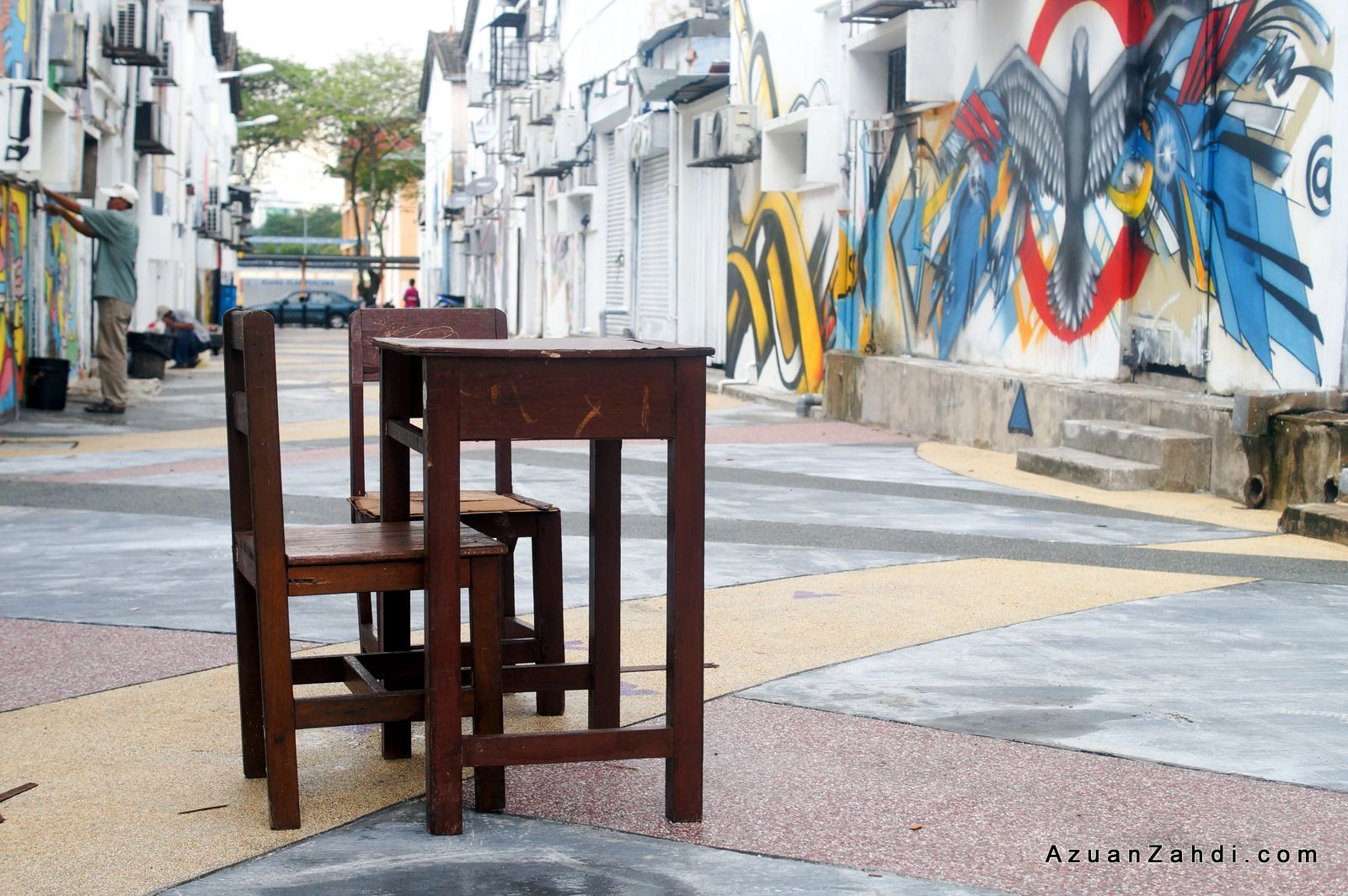 Sneakers on the wall. Why not normal school shoes? All up to everyone's interpretation.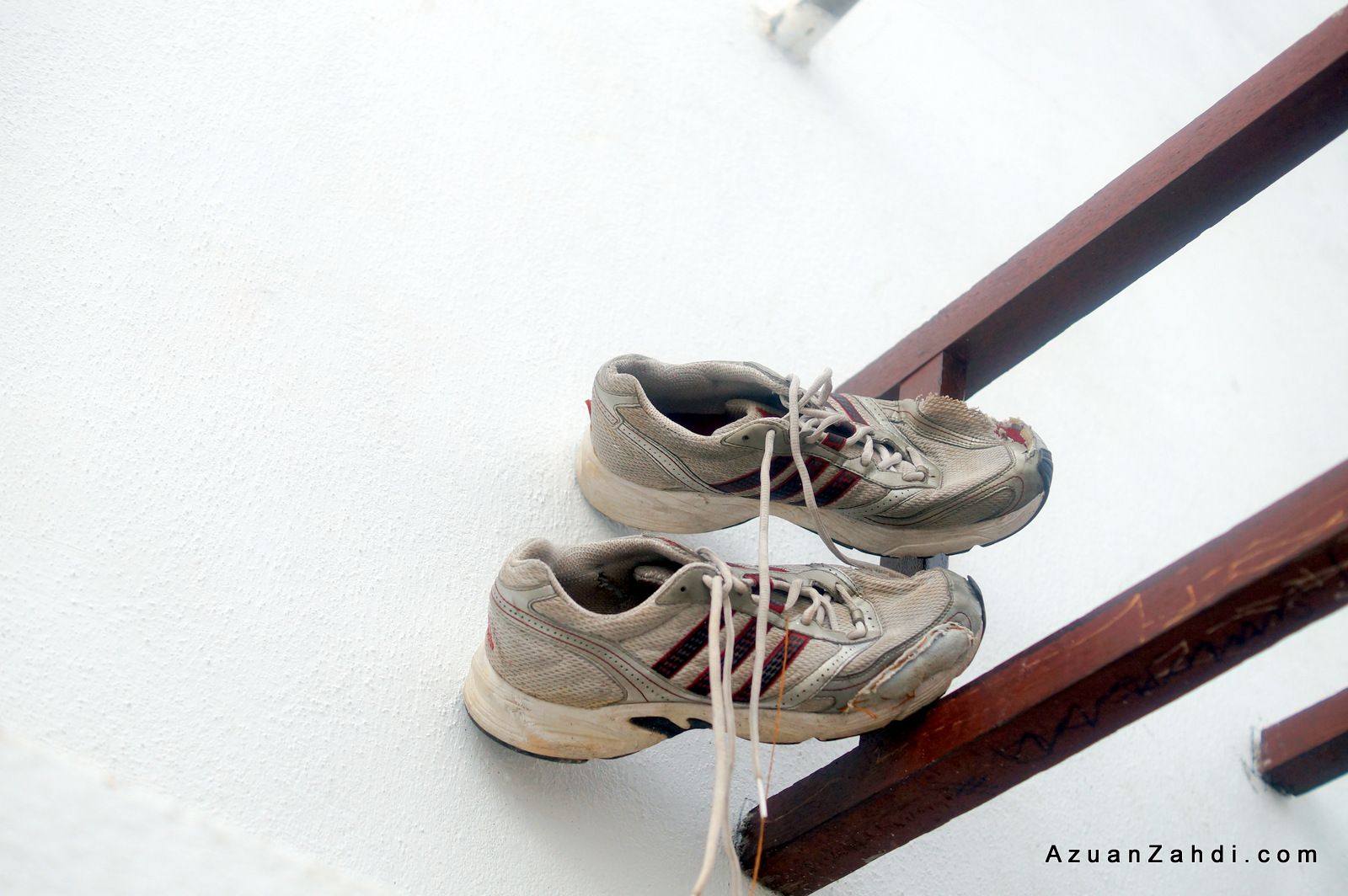 Artwork's signature in a form of duty roster. Nice 🙂
Another school themed mural. Cikgu disiplin waiting for the latecomers. An experience most of us went through at least once 🙂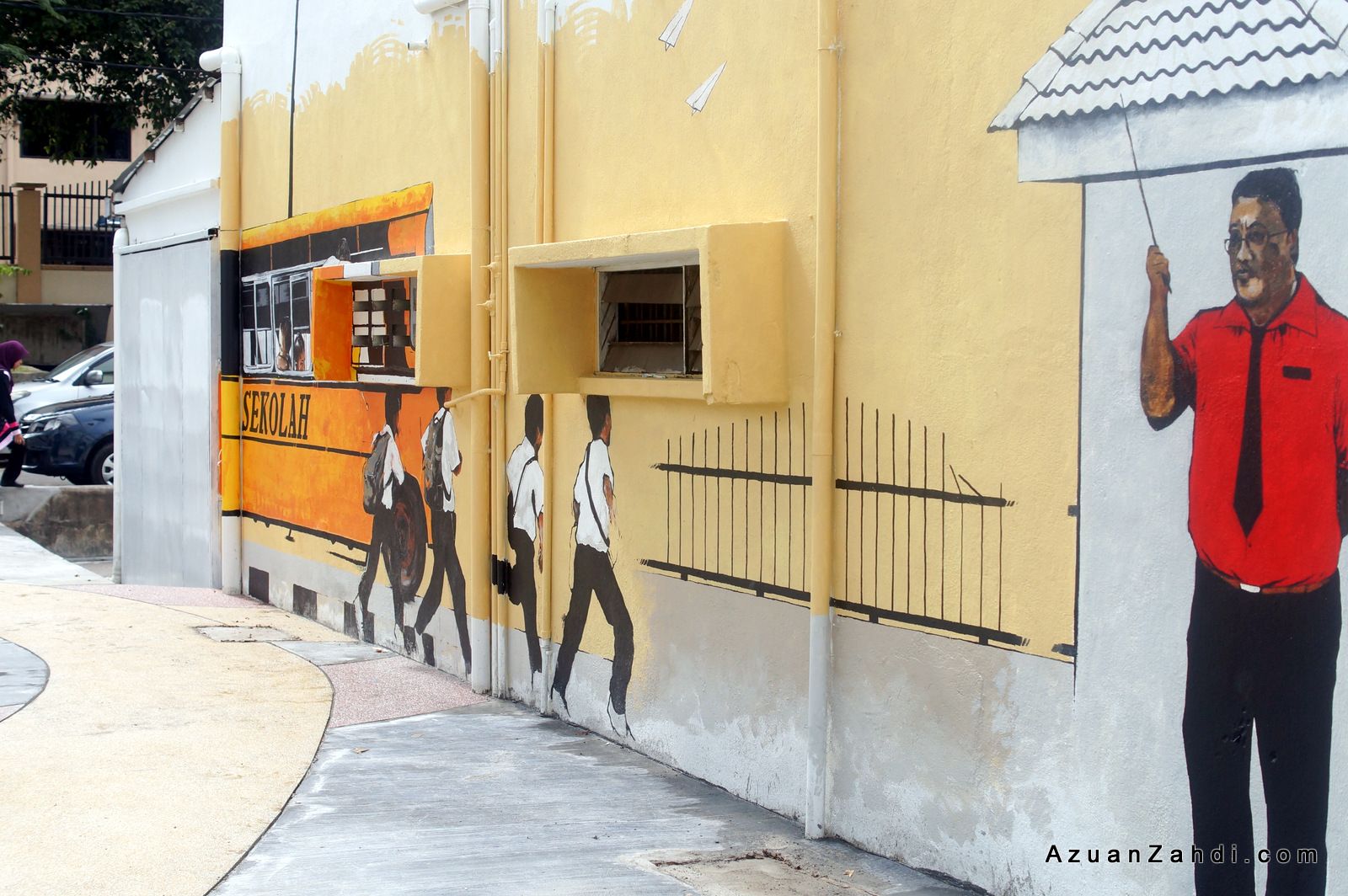 Come in pair at least or else you will have to do a selfie! 🙂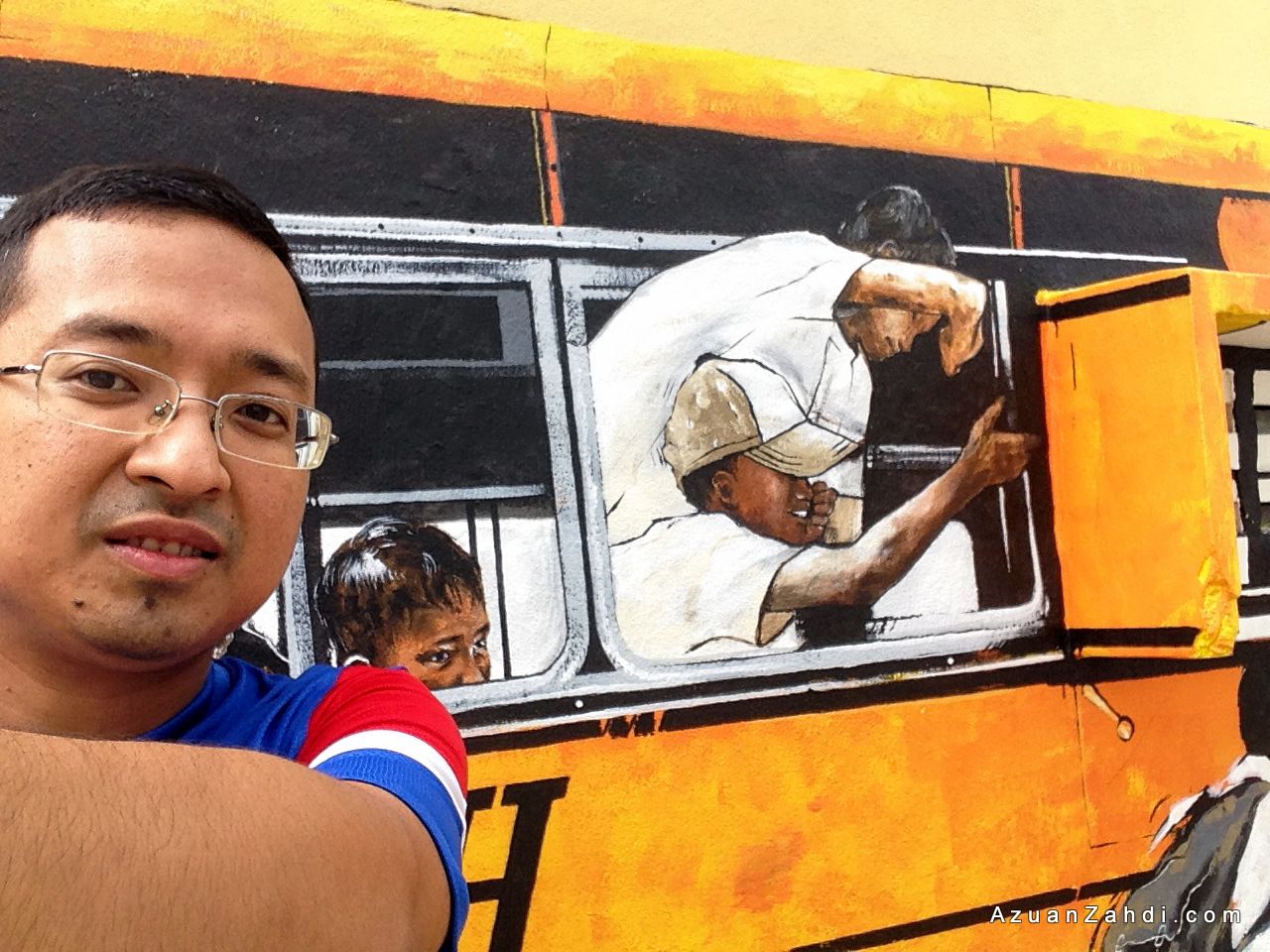 I wonder if this Cikgu exists in real life?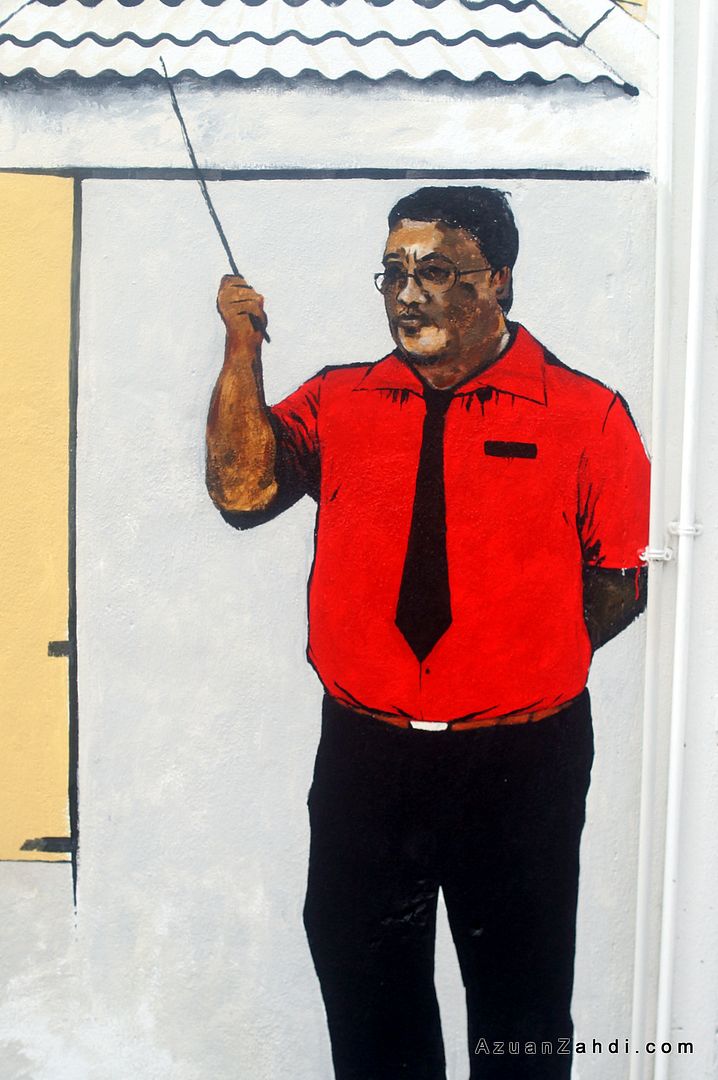 Shah Alam's Mini Bus mural. Shah Alam continues to run the mini bus service for many years even after the mini buses stop operating in KL making it quite synonym with Shah Alam. I like how the windows were positioned nicely.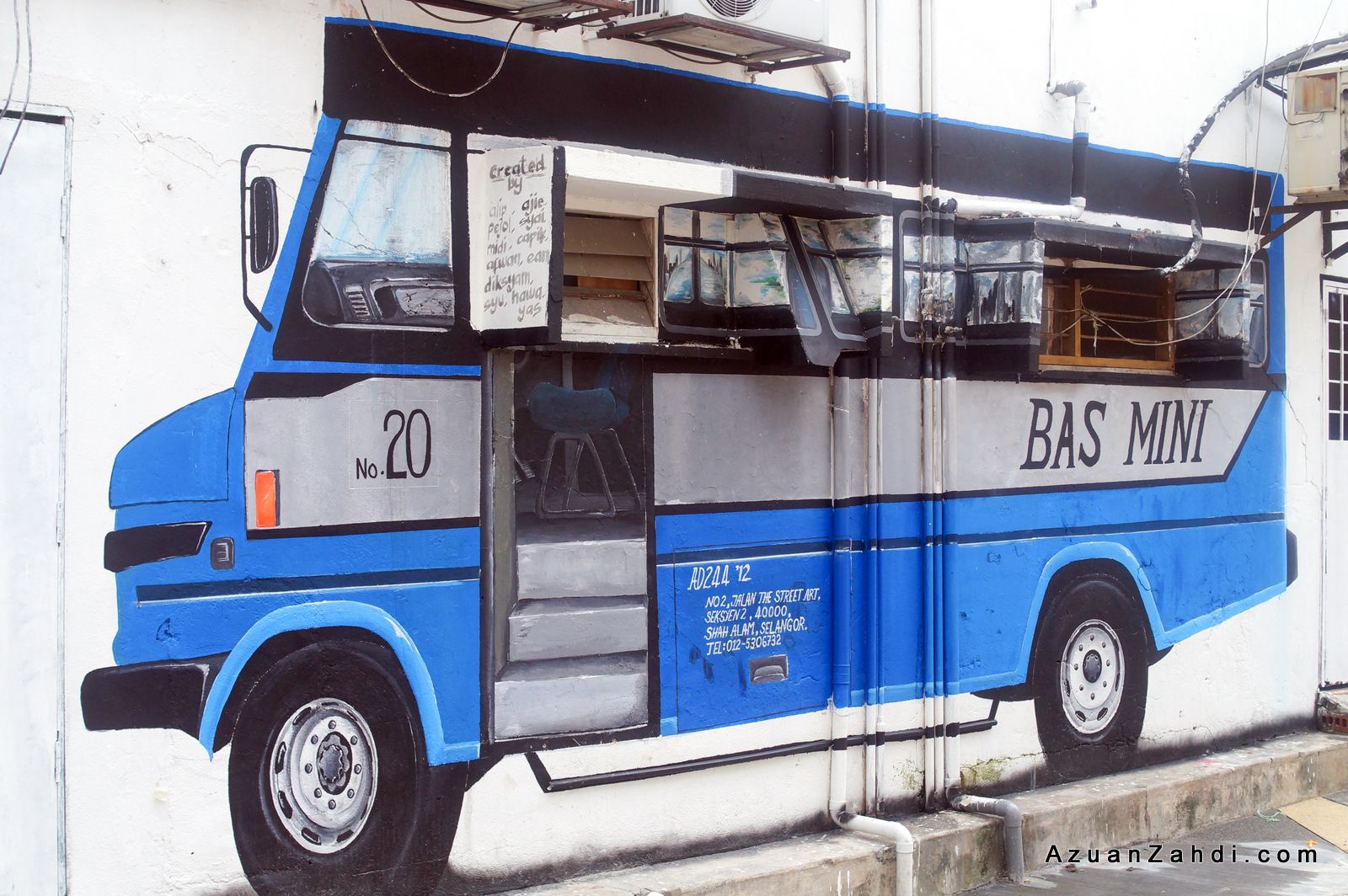 Slurpee anyone?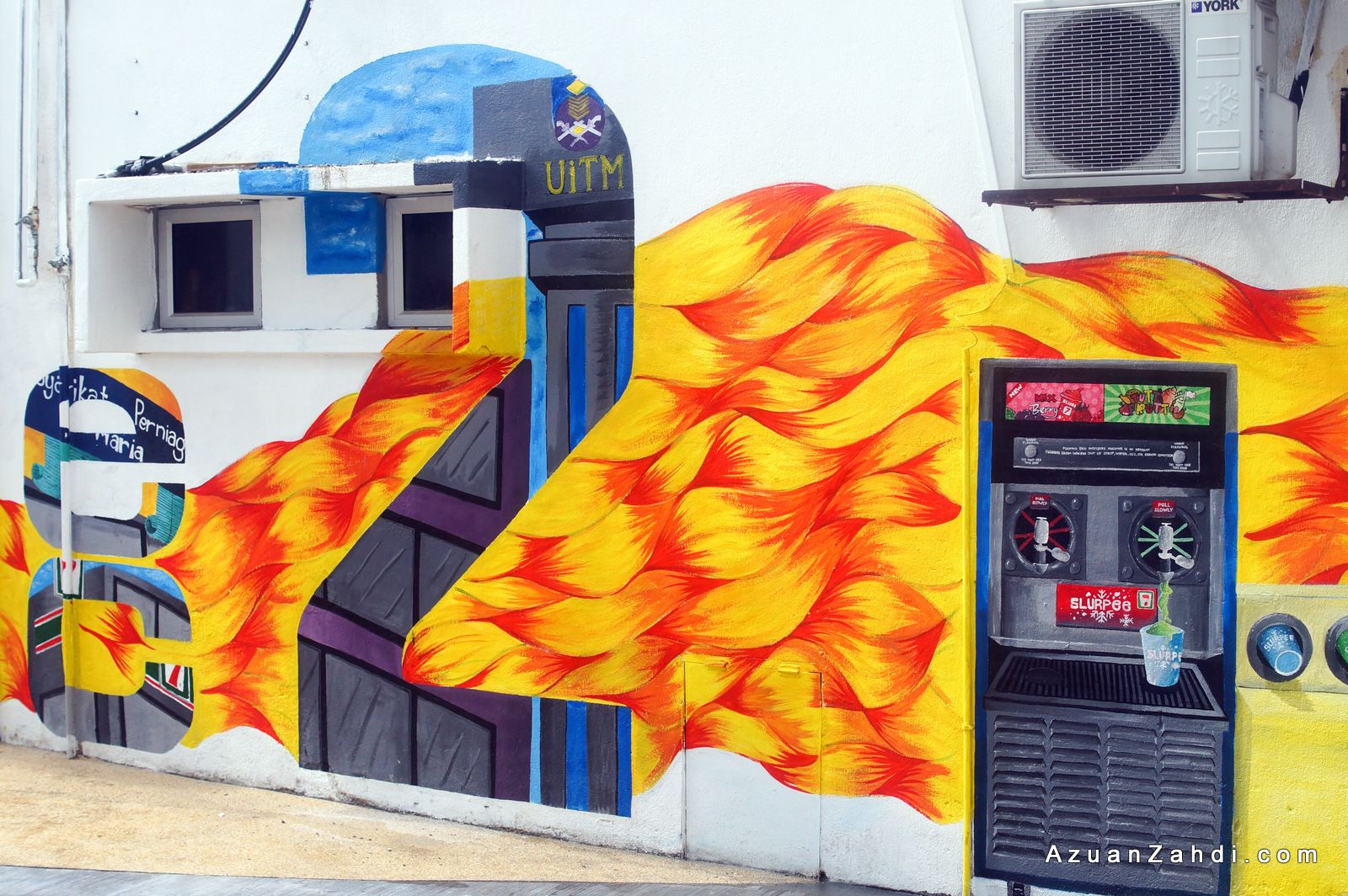 Not sure what is this, could it be Wet World slides?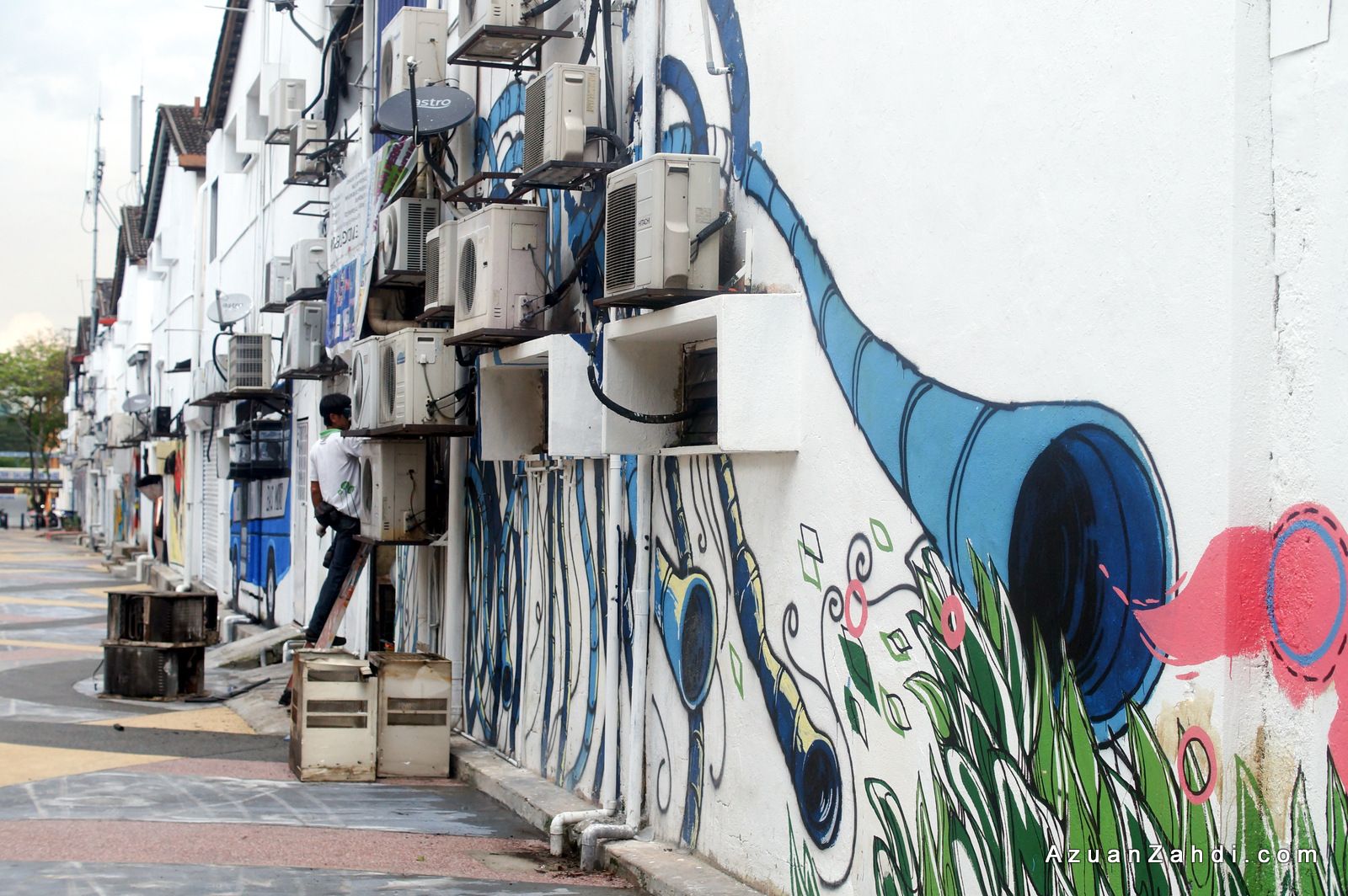 Laman Seni makes a good side-attraction to those making a trip to Shah Alam. I personally hope this effort is not a one-off thing and will be around for many years to come.
It might not be Ernest Zacharevic's level of street art yet but definitely a positive move towards encouraging creativity and art in good ol Shah Alam. Congratulations MBSA, Bank Muamalat and all those artists involved.