When I travel, I often seek for famous local places to eat where the menu reflects the specialties of the area. I guess this habit is now stuck in me even when I am in my home state – Selangor. My involvement with the #selangorlicious project earlier this year has helped to open my eyes in discovering various awesome foods Selangor has to offer. Click here to recap on my #selangorlicious posts or click here to checkout #selangorlicious' official website.
Recently Tourism Selangor organized a 3-day food expo to showcase a portion of good delicious food that is available within the boundaries of Selangor. The Selangor Coastal Delicious Food & Travel Expo is back for the second year and was held over the Weekend of 1st-2nd December 2012 at Aeon Bukit Tinggi.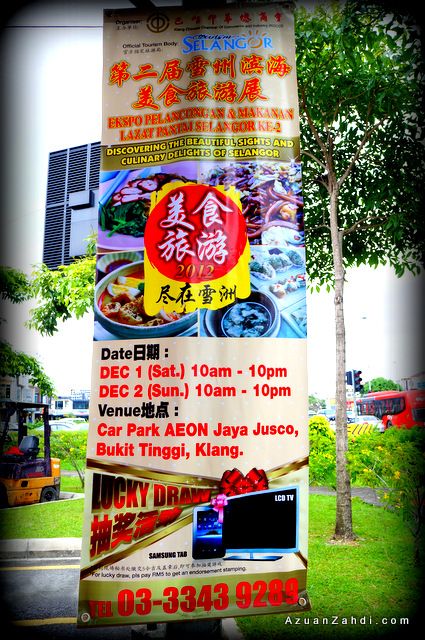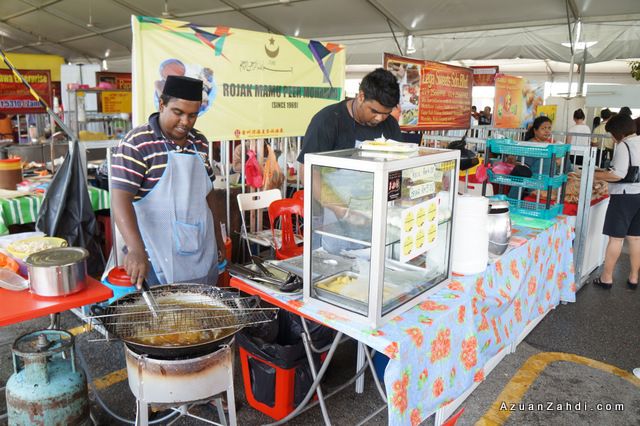 Many thanks to Dian (@xavieremir) and Tourism Selangor for not only inviting me and few others to attend the expo but also for providing some complimentary vouchers.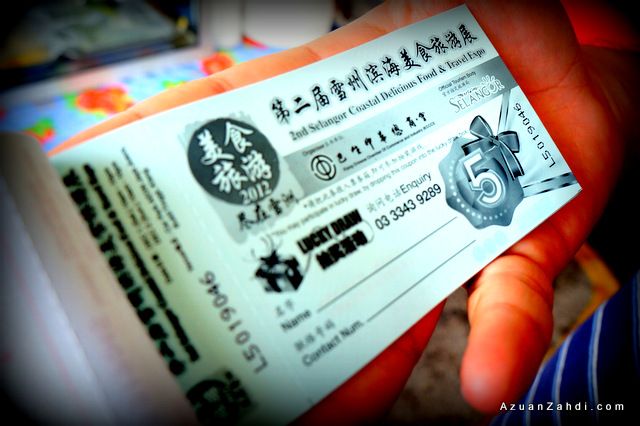 I was there with my wife and our buddy @nazrinajib along with other travel bloggers who volunteered to help share the additional KGs coming from this makan session.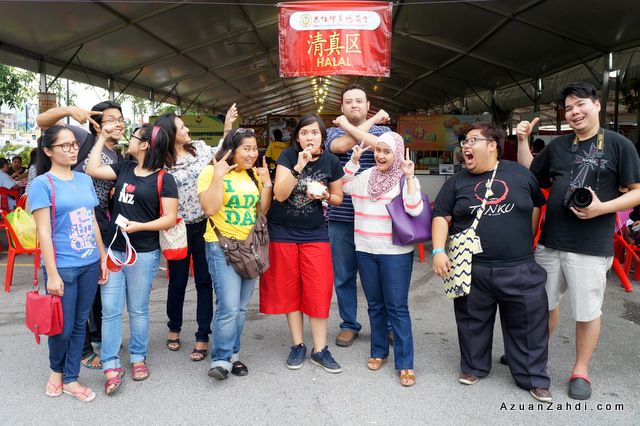 Although this is the event's second year, this year marks the first time the organiser including halal food in the menu. Since it was the first time, the number of halal stalls was significantly small in comparison to the overall number of stalls at this food expo.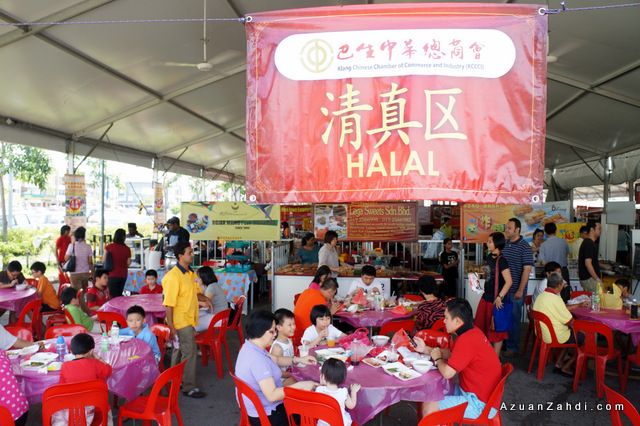 12 halal food stalls! Small but not too bad.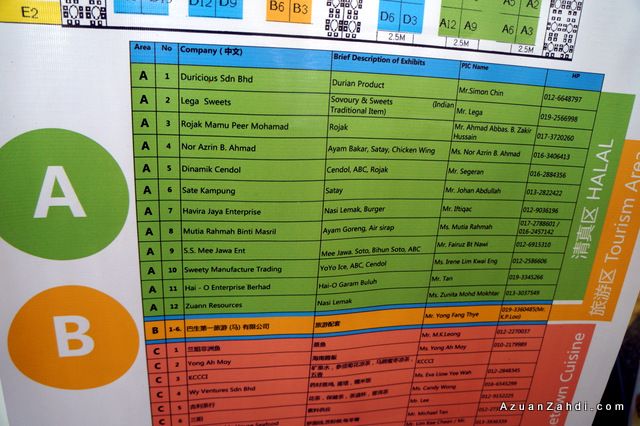 I started with something light, Mimi's Satay Fried Chicken Wings.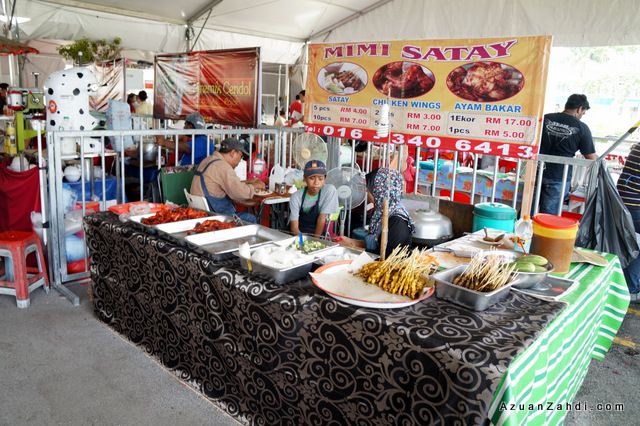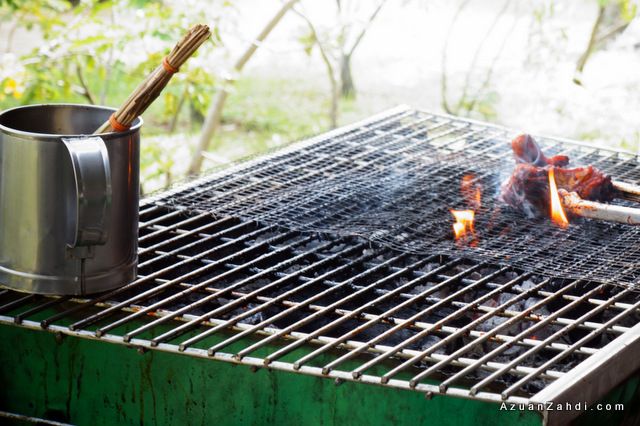 The chicken wings tasted good although the marinate coating is a bit too thick to my liking.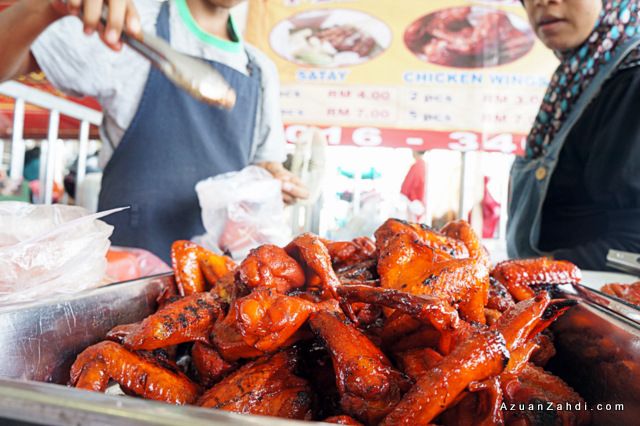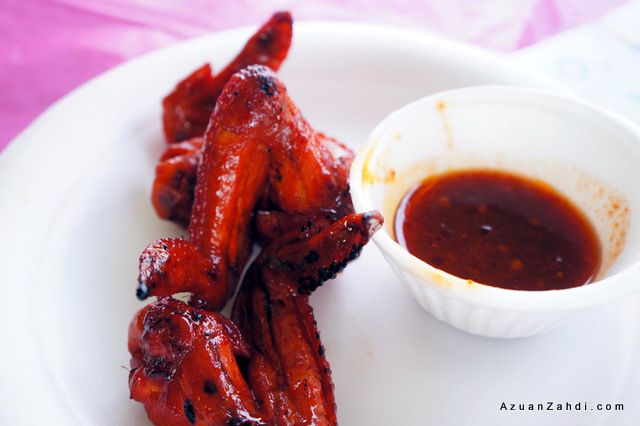 Nazri chose the rojak passembor as appetizer, freshly prepared at Rojak Mamu's stall.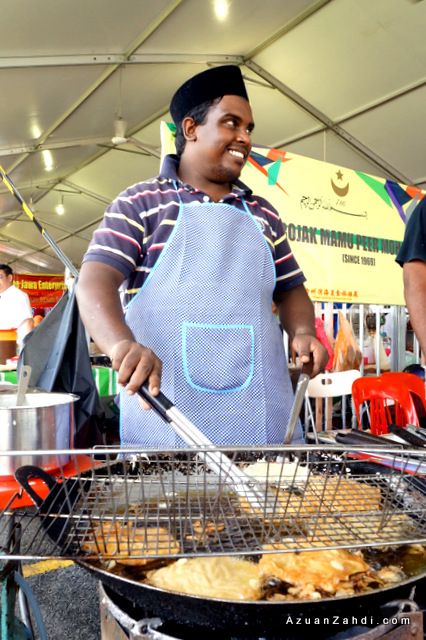 Tasted quite ok but the sauce is a bit on the sweet side.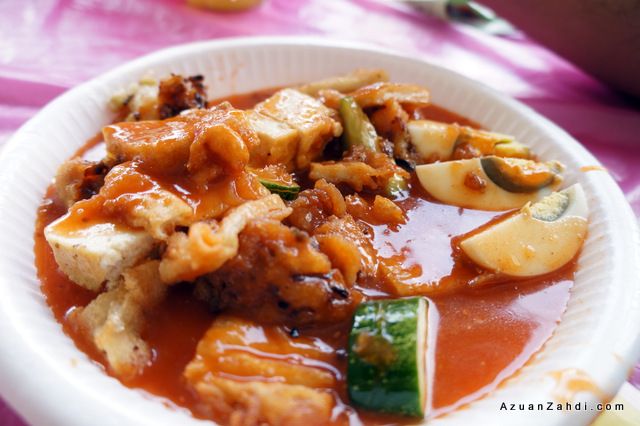 Sate Kampung.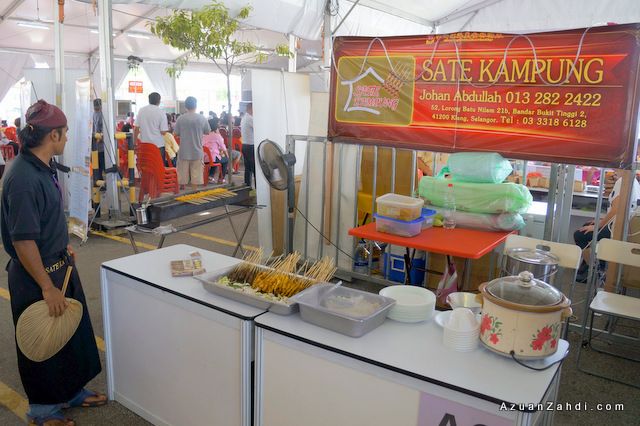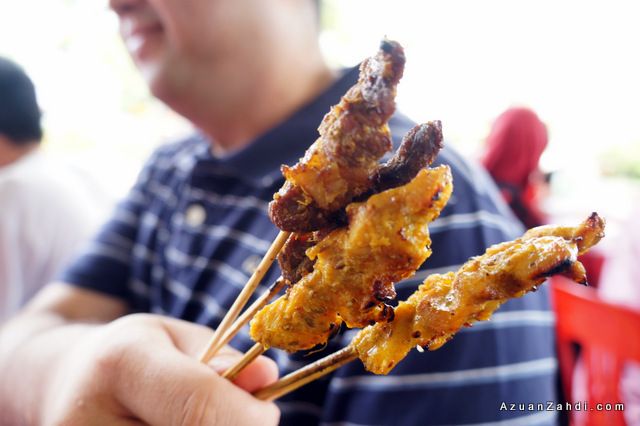 My main dish. Soto from SS Mee Jawa Enterprise.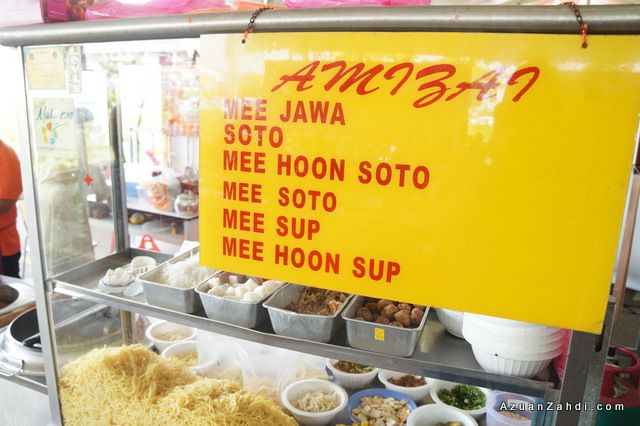 The 'kuah' is nice, the portion is quite generous which is quite rare to find at usual pasar malam stalls.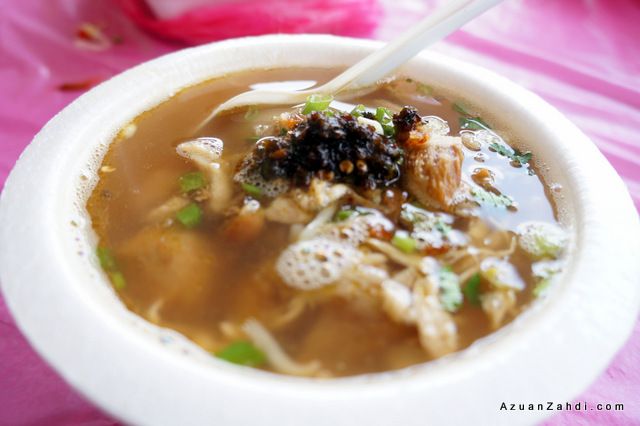 Cool down with a bowl of ais kacang. Unfortunately the ABC is a bit disappointing as the shaved ice was a bit too much and does not balance well with the rest of the ingredients.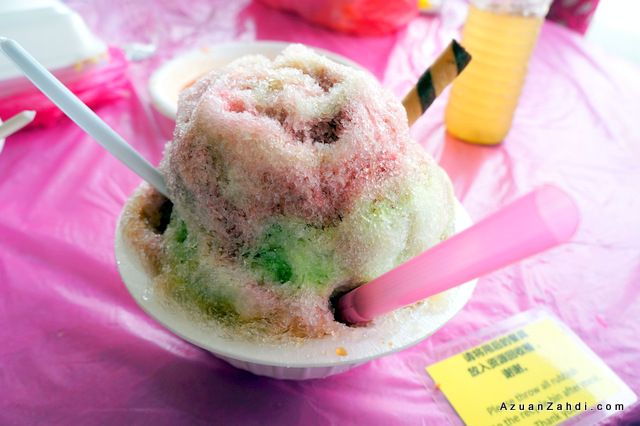 Dian enjoying her Mee Jawa while tweeting. Multi-tasking yo!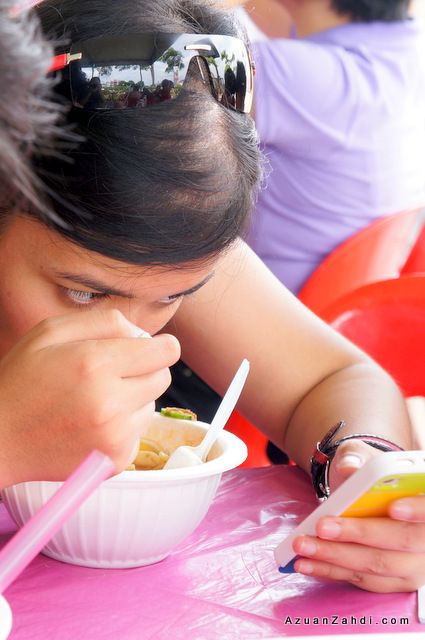 Nigel at work (the most down-to-earth photographer I ever met!)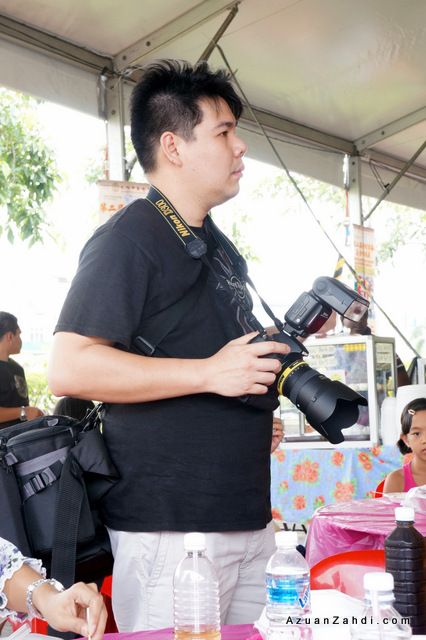 Dessert – the unique Fried Frozen Durian.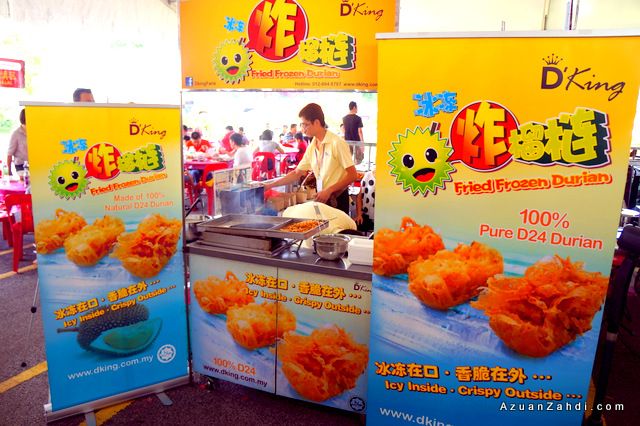 Hot, crispy oily outside and delicious inside!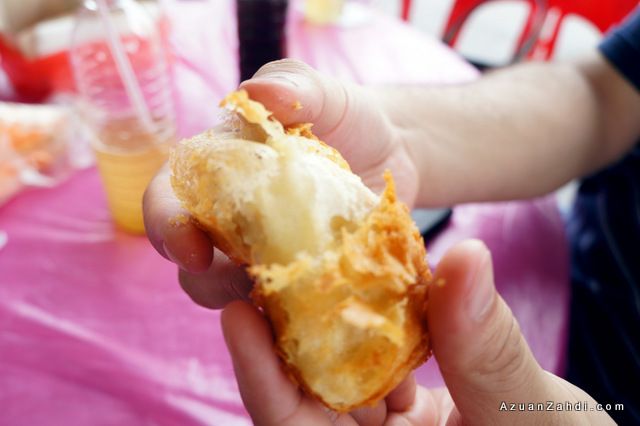 This is why I love attending this kind of Makan events. An eye opener to something that's new and possibly a future in-thing.
Nigel and Dian also introduced us to the famous "Lan Je", the "star" of the expo.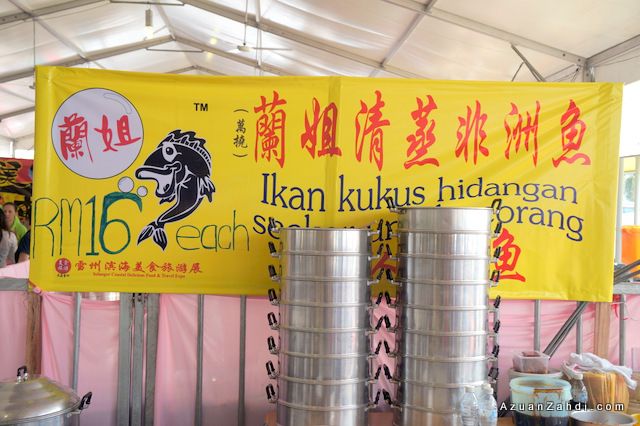 The original branch in Rawang has been operating for more than 30 years and its specialty has always been fresh tilapia steamed with garlic, ginger, cili padi and soy sauce.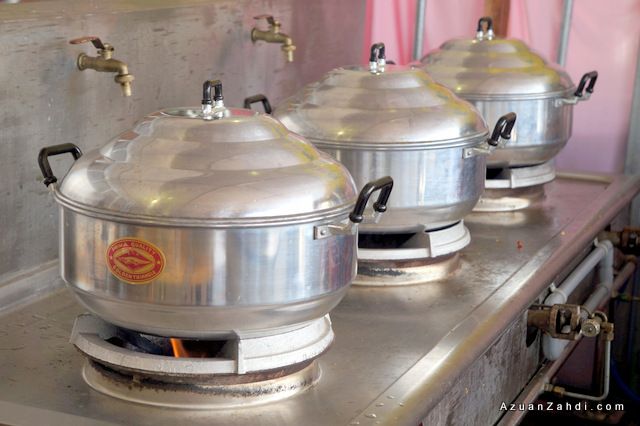 "1 fish for 1 person" – catchy tagline!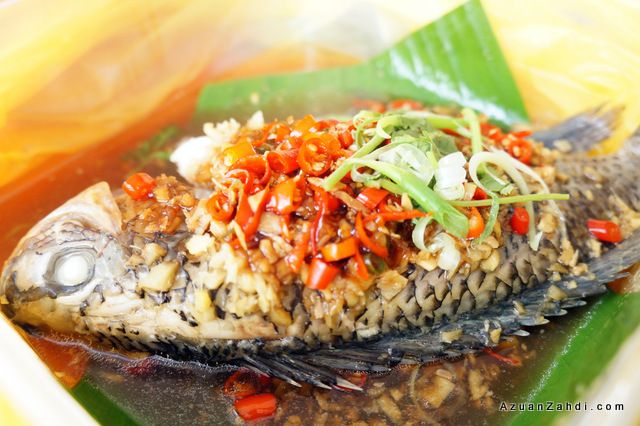 For more info on Lan Je and some other awesome food stalls at the expo, check out Nigel's post here.
Happy faces!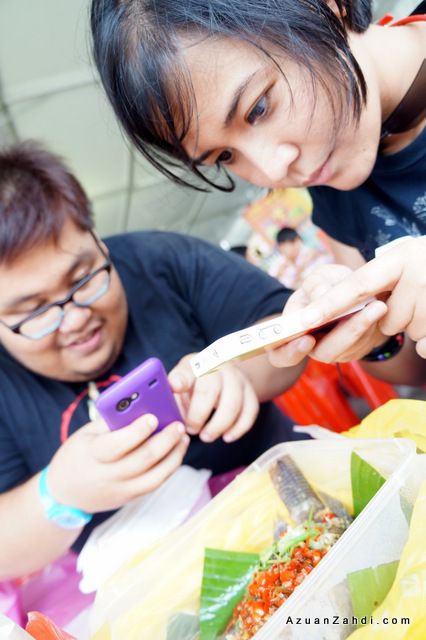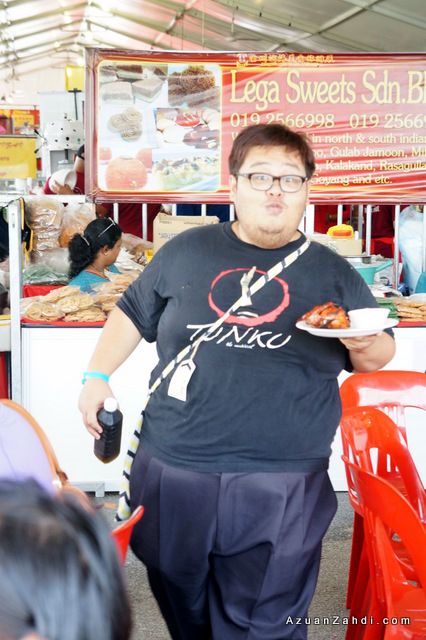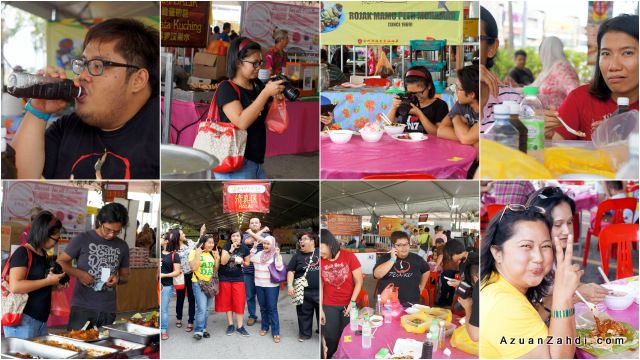 Otak otak expansion?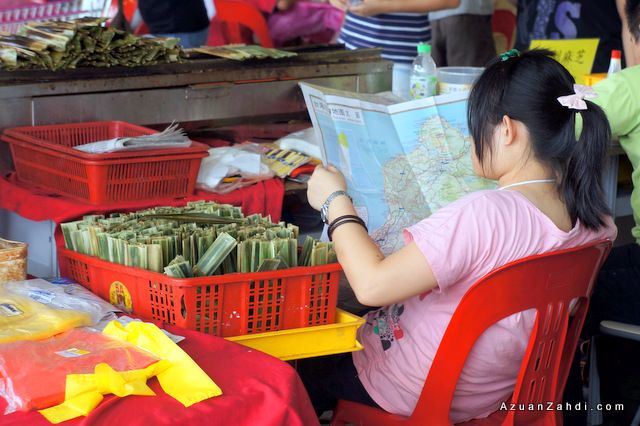 Thanks Dian and Tourism Selangor for the invite. Another evidence that Selangor has some kick-as* delicious food around! Maybe next year I can volunteer as coupon boy to get those free coupons again! 🙂