On one fine Sunday morning, I was on-board a Malaysia Airlines flight from KLIA to Terengganu. A short 55 minutes hop on a Boeing 737-400.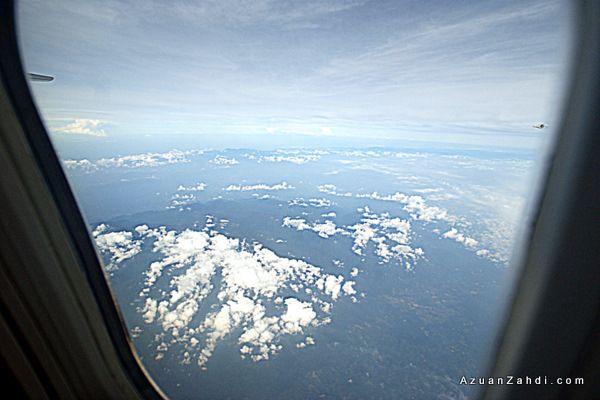 After a smooth take-off, we were comfortably cruising at an altitude of 30,000 feet flying above the cities and towns of Pahang heading straight to Terengganu. The little seat belt signs went off and three elegant and pretty looking stewardesses (aren't they all?) jumped into action walking along the aisle serving juice and peanuts.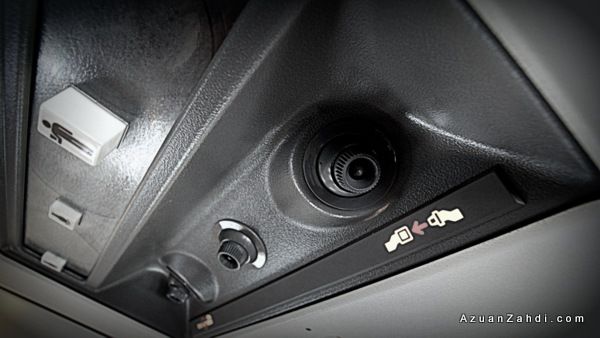 "Would you care for some peanuts, Sir?"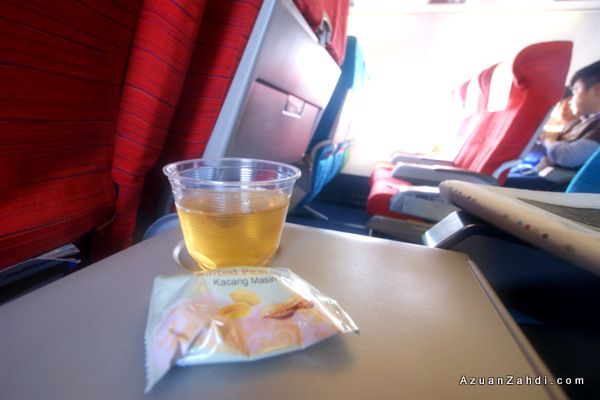 Even for someone that travels quite often, the free airline salted peanuts are just irresistible.
If there is one thing in common that many people enjoy on a Malaysia Airlines flight, it must be their famous salted peanuts. In this era of every single cent matters, I am glad that Malaysia Airlines are still offering their packets of salted peanuts for free.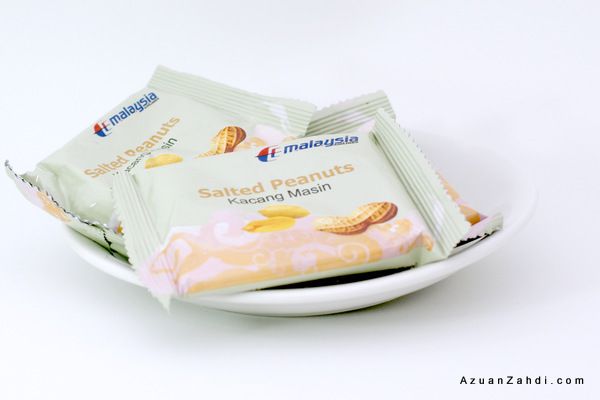 I'm not sure why buy I always feel like the peanuts served on MAS flights taste a bit different. Probably because it is free or perhaps because it is the only form of snacks being served on a short flight.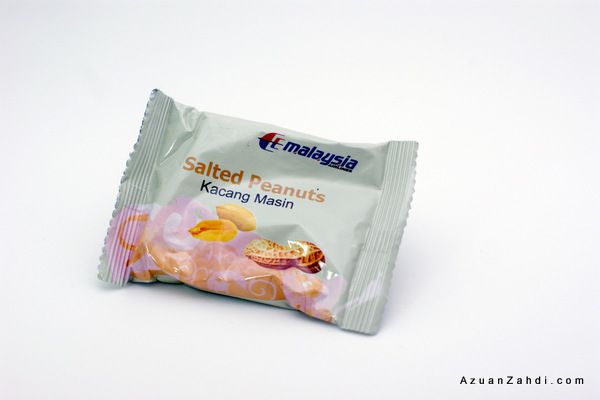 On some lucky flights I would be able to take an extra packet or two (ok, on most flights. 😛 ) to take home.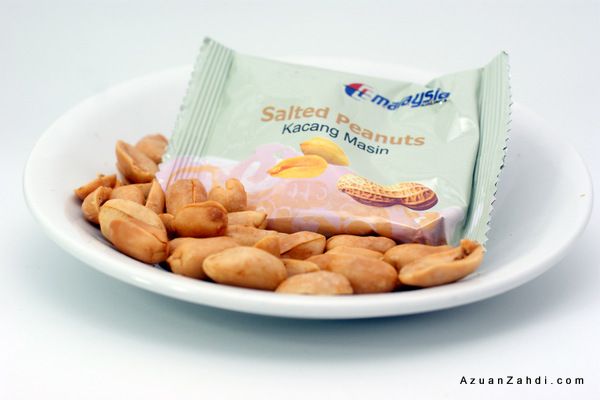 Let's hope that the peanuts will be around for a long time! Little things that differentiate between a premium airlines with a low-cost carrier.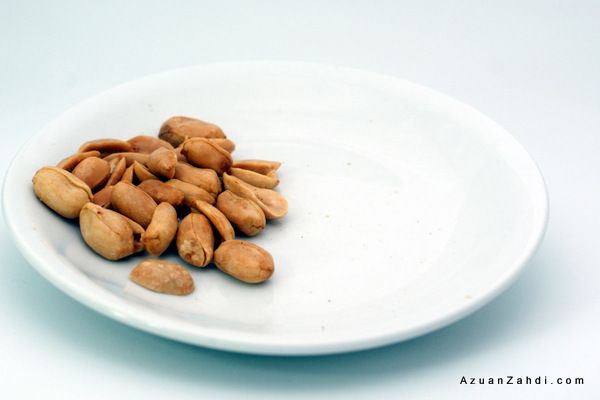 On the other hand, Malaysia Airlines' fully owned community airlines; Firefly has been offering free peanuts from their first day of operation.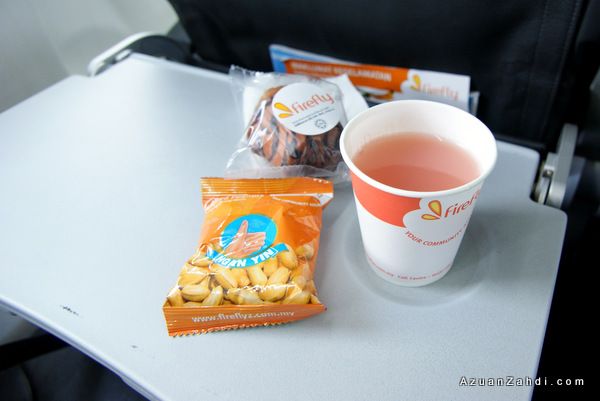 Although not as glamorous as MAS's salted peanuts, the Ngan Yin peanuts are not too bad. You can't go wrong with quality when you have Ngan Yin supplying the peanuts.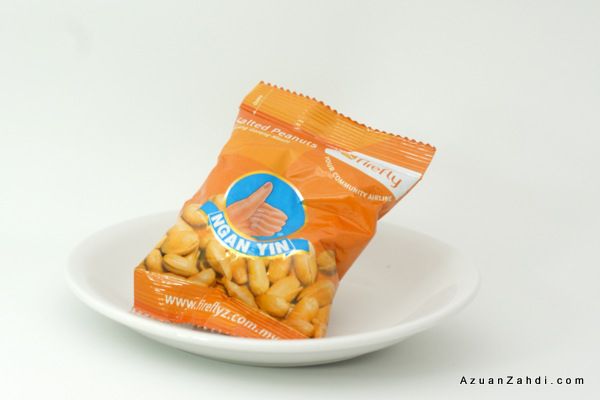 And it's free on any ATR-72 flights, so "thumbs up" to Firefly as well!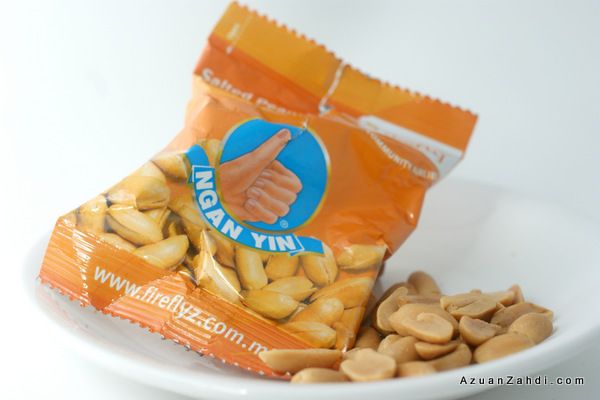 Enjoy those peanuts on your next flight with Malaysia Airlines and Firefly and watch those calories as well! Also for those passengers with nut and peanut allergy, please request for an alternative snacks during your flight as these salted peanuts contains nuts. Doh.
What do you think of Malaysia Airlines and Firefly salted peanuts? Love it? Hate it? Bored with it? Always ask for more? Share your opinion on the comment form below. Thank you.
Saved: :: All Posts ::, AVIATION, Blog Posts, Featured Articles, FOOD, REVIEWS
Tagged: airlines, kacang, malaysia, malaysia airlines, mas, nyan yin, salted peanuts