"What's for dinner tonight?" is probably one of the most frequently asked questions at home. I love home-cooked food but usually after a long day at work it would only be fair for my other half for us to go out and eat rather than having to go through the hassle of cooking for 2. Last night, the question was asked again and I answered "Night Circle".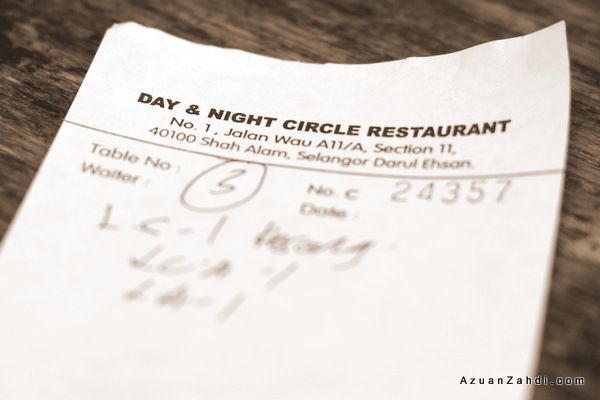 If you are in Shah Alam, I would recommend this place that is on my top 5 "where to makan in Shah Alam" list. Day & Night Circle Restaurant has been in Shah Alam for many years although it was previously and still known by many as just "Night Circle" restaurant. Let me give you a warning in advance that this place serves good food but need to improve (a lot) in terms of ambience and cleanliness! Although it is a gerai-concept restaurant, I still think cleanliness need to be there.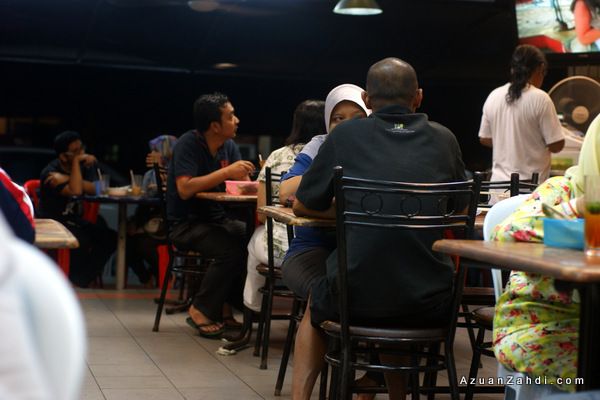 Night Circle's specialty is the famous "Bubur Nasi" or Porridge or Congee that comes with delicious "lauk" or dishes.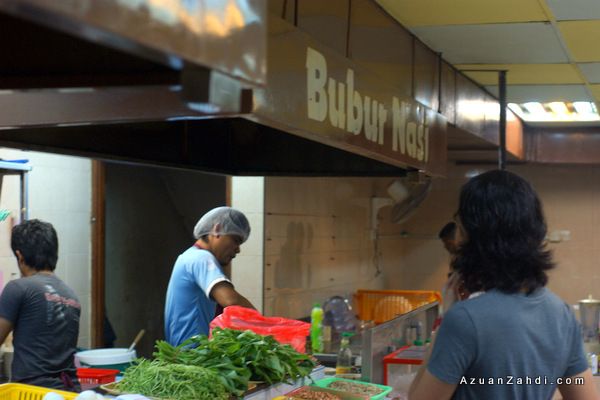 Last night we were in the mood for this Bubur Nasi so we ordered 2 bowls of bubur nasi along with salted eggs, fried salted fish with chilli, Fried Diced Chicken with chilli and onion, mushroom cooked with ground bean paste (taucu) + oyster sauce and cili padi.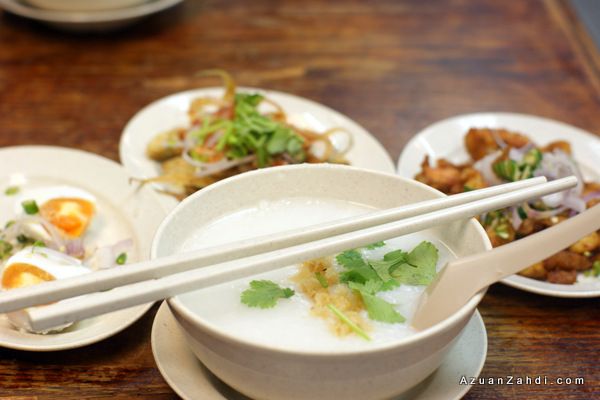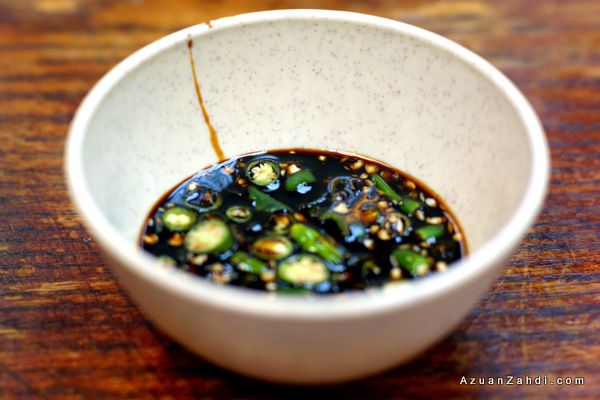 The porridge itself is plain but when I added in the salted fish, chicken and the rest, the flavours started to blend in nicely in my mouth and the best part of this dish is that it is like an experiment where every spoon of porridge I'll try it with different lauk or a combination of a few.
The problem is when by the time I found the best combination; my bowl of bubur was almost empty. I had the option of stealing my wife's bowl of bubur or to order more. Just as I was about to order, my eyes caught the sight of the Western Corner @ Night Circle. "Maybe I should order this instead!"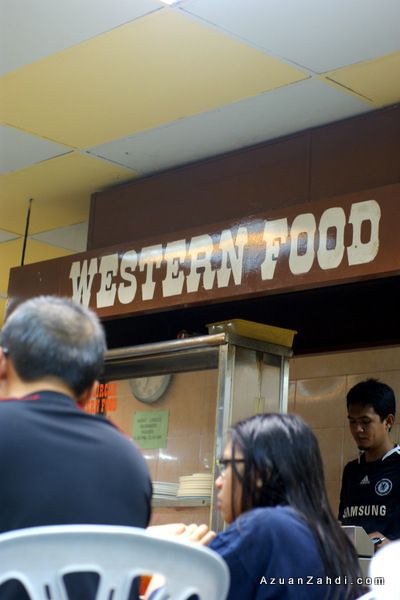 Rule of thumb, when you are in doubt on what to order, always order the first item on the menu list as most likely that's the specialty of the house. I immediately ordered the Chicken Chop!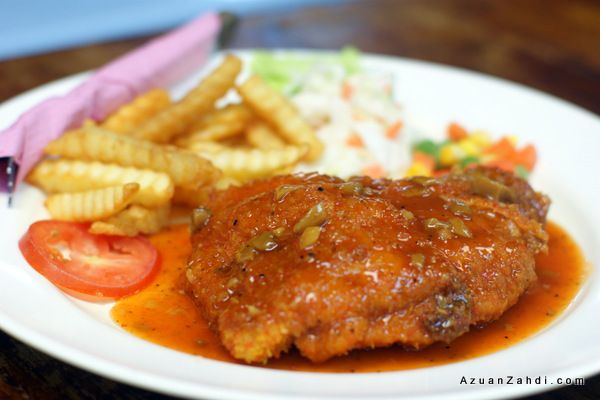 Just like the Bubur Nasi, it was prepared in less than 15 minutes and I absolutely love the Chicken Chop. The chicken is nicely deep fried but the sauce/gravy that made the different. A bit on the sweet side but it's spicy as well and goes along with the chicken. Yummy!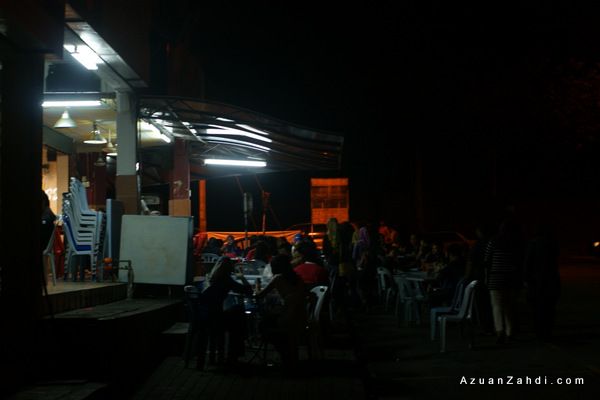 RM33 for 1 Chicken Chop, 2 bowls of Bubur Nasi + 5 dishes and 3 glasses of juice. I highly recommend the Bubur Nasi and Chicken Chop at Night Circle 🙂 Let's just hope the owner will work towards making the place a bit cleaner to match its delicious food.
Note: This was one of my few contest entries for Selangorlicious. The opinions expressed here is entirely based on my personal "citarasa" and may vary for others. No harm trying though 🙂
Saved: :: All Posts ::, Blog Posts, Featured Articles, FOOD, REVIEWS
Tagged: bubur nasi, chicken chop, makan sedap, night circle, sedap makan, selangorlicious, shah alam