During the month of Ramadan it is normal to see plenty of hotels and restaurants offering Ramadan buffets and promotions that guarantee wide selection of local and international cuisine. While hotels race against each other to provide the highest number of dishes, there are restaurants like Murni Discovery chain of outlets that offer Ramadan buffet at a much cheaper rate. After covering two Pasar Ramadan in Selangor as part of my #selangorlicious campaign, this time allow me to feature Murni Discovery as one of potential destinations for buka puasa, supper or sahur within four corners of Selangor!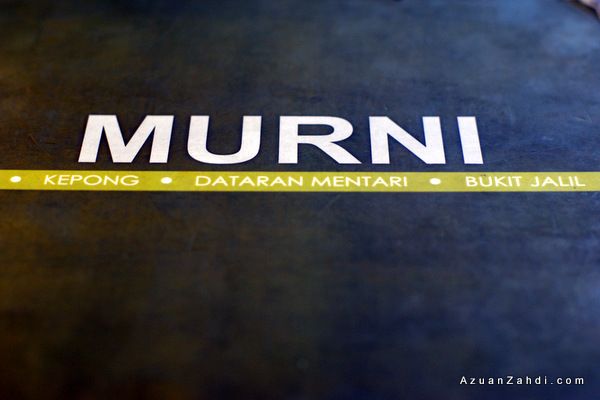 Breaking fast, supper or early Sahur this Ramadan cannot be any easier on the pocket with Murni Discovery's range of food that offers local and western cuisines at affordable prices. This year, Murni Discovery is on my supper/early sahur list so last Saturday we made a trip to Murni Discovery USJ for some good food after tarawih prayers.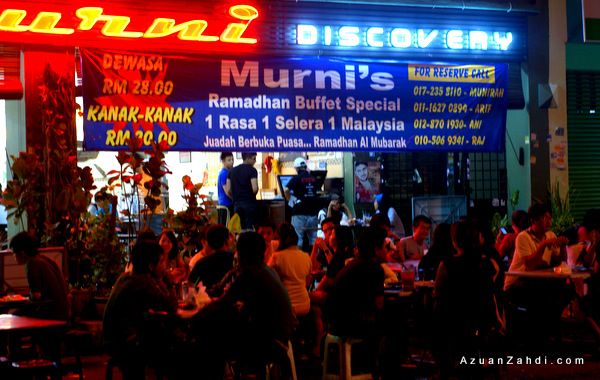 As per any Saturday nights, the restaurant was fully packed with customers. Almost all the tables outside the shop were occupied with customers from different nationalities and races. Food unites us all! 🙂
The Ramadan buffet is still available, 1Rasa 1Selera 1Malaysia Adult RM28, Children RM 20.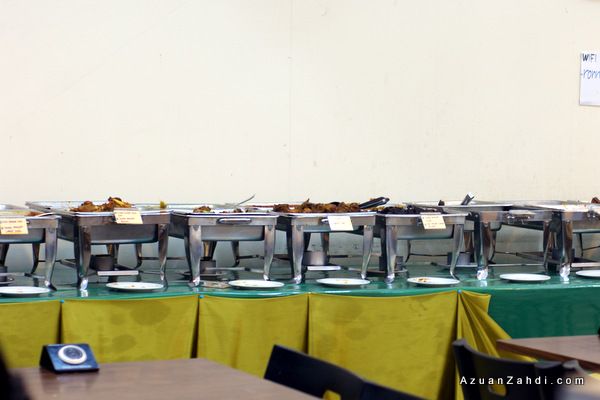 But since it was almost midnight, my wife and I opted to go ala-carte instead of the buffet.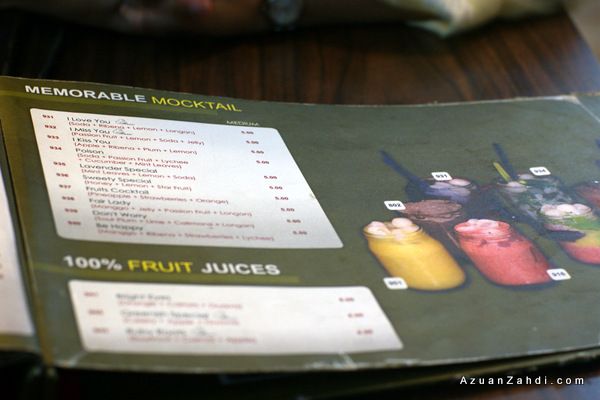 For those wanting something light, I highly recommend any types of roti here. My personal favourite – Roti Hawaii. An enhanced version of Roti Canai + Murtabak that is not too heavy and just nice for supper.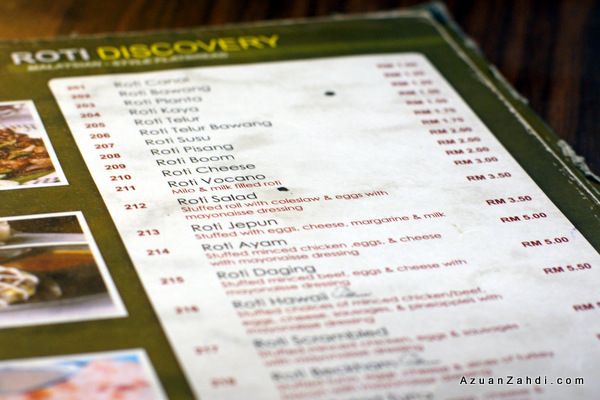 I was in the mood of something spicy so as always I ordered my favourite item on the menu, Nasi Goreng Meletup + Telur Dadar.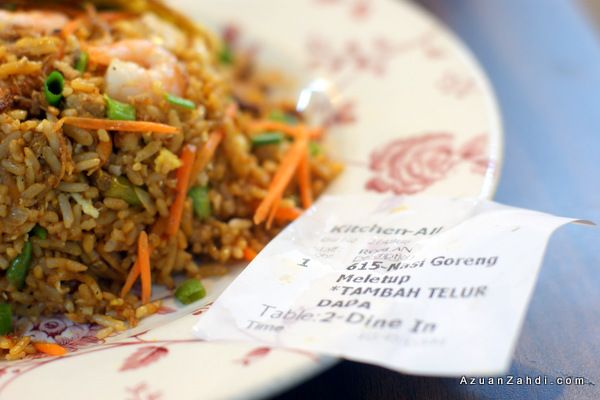 Despite the crowd, our orders arrived in less than 15 minutes.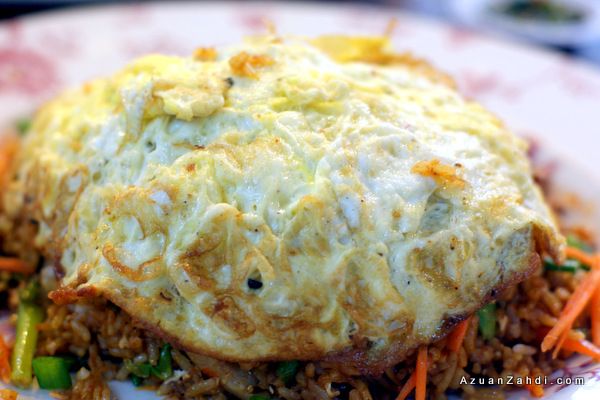 Nasi Goreng Meletup, an ordinary nasi goreng but fried with lots of cili padi, sambal petai plus the usual chicken, squid and prawns. Delicious!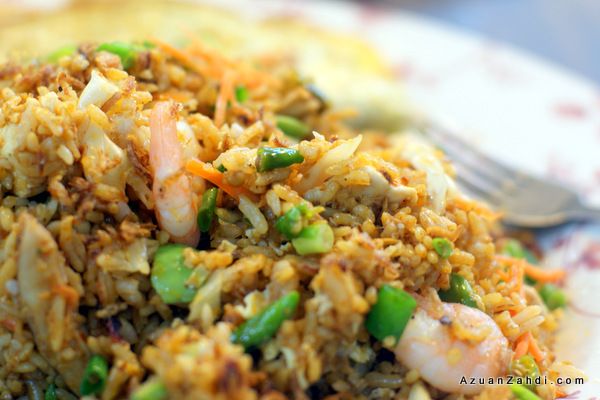 Thirst quencher, large-sized Ribena Lychee. A drink that goes well with Nasi Goreng Meletup.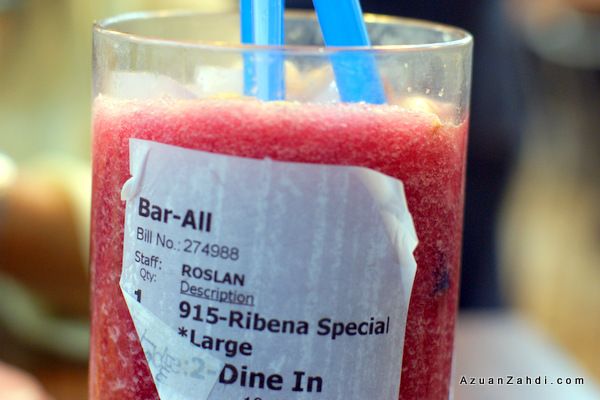 I can easily finish this one large glass within 15 minutes.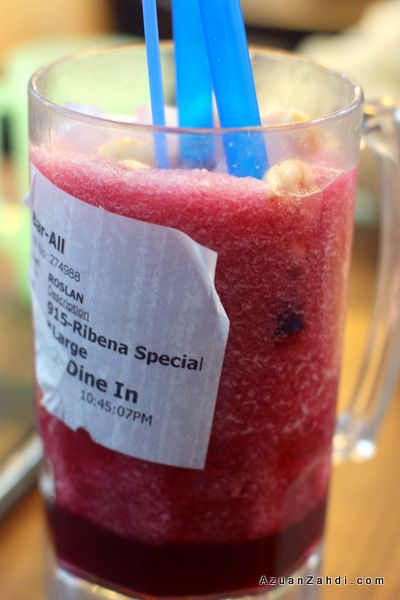 What makes it 'special ? Nata de coco and lychee.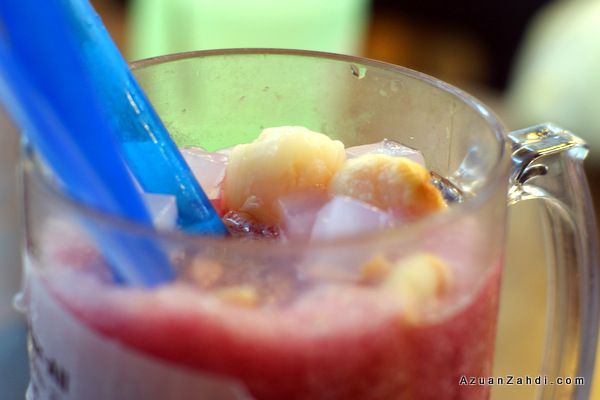 My wife ordered Murni's signature noodle, Mee Raja.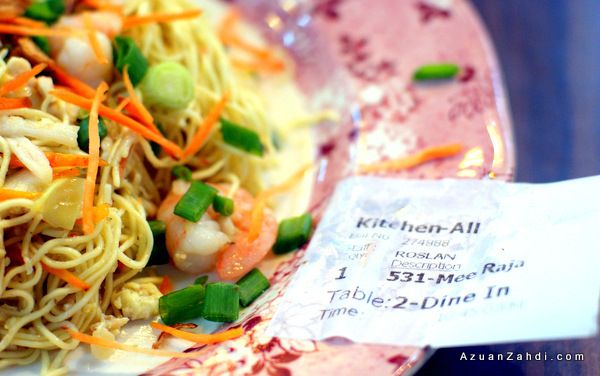 Mee Raja is basically thin-noodles stirred fried with vegetables, prawns, squids, chicken and some other stuffs!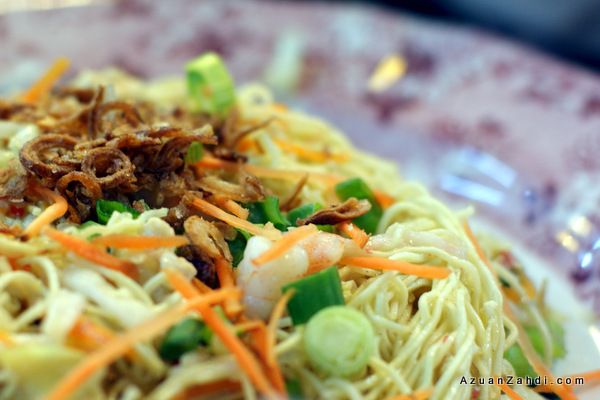 Priced at RM8 but with portion big enough for it to be shared. Good value for money.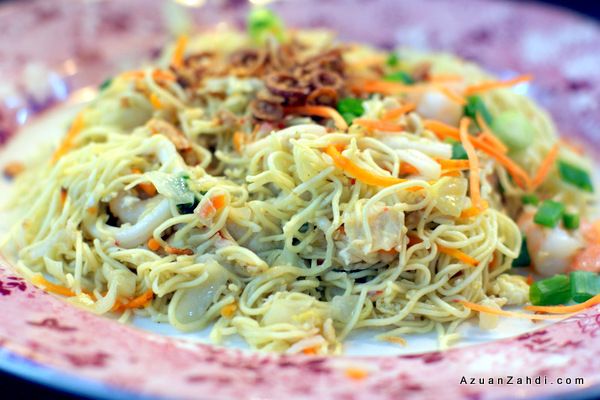 Both Mee Raja and Nasi Goreng Meletup can be further enhanced with sides such as Ayam Pandan, Neapolitan (Sausages), Soft Shell Crab, etc. Mix and match to find the combo that suits your taste bud! There's even Mee Raja Chicken Chop!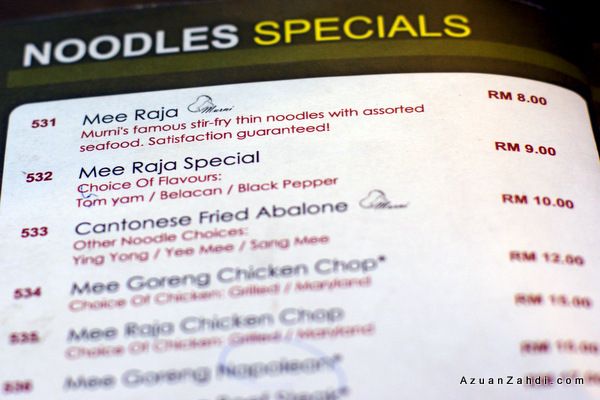 If you are looking for a cool place to eat during or after Ramadan, check out Murni Discovery! Its outlets in Sunway Mentari, Aman Suria, USJ and SS2 are all within Selangor boundaries so that makes the place part of Selangorlicious!

Selangorlicious is an ongoing campaign by Tourism Selangor. The #Selangorlicious campaign is back for the second year and this time it's more delicious with three parts of the campaign – Selangorlicious Foodster Blogging Competition, Selangorlicious EatOut and 'Selangorlicious Good Food Guide' & 'Selangorlicious Ramadhan Promotion Guide'. Click here for more info.
[retweet]http://www.azuanzahdi.com/index.php/2012/08/13/mee-raja-and-nasi-goreng-meletup-murni-discovery-selangorlicious/[/retweet]
Saved: :: All Posts ::, Blog Posts, Featured Articles, FOOD, REVIEWS, Selangorlicious
Tagged: ala carte, dadar, month of ramadan, murni discovery, murni usj, petai, ribena, roti, sahur, selangor, tarawih prayers, thirst quencher, usj, western cuisines