Ramadan is here and it is the month most of us are waiting for. To all readers of AzuanZahdi.com, I wish you a happy and blessed month of Ramadan 🙂
The first day of Ramadan this year falls on a Saturday and I had the opportunity to visit one of the Pasar Ramadan in Shah Alam. The famous Pasar Ramadan Stadium Shah Alam.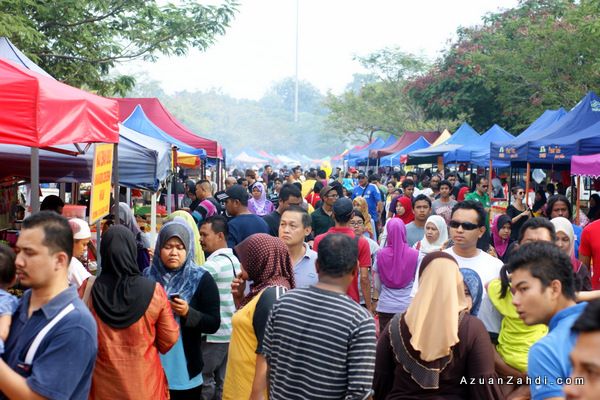 Pasar Ramadan or The Ramadan bazaar is a yearly food bazaar set up in various locations across the country offering food for iftar of buka puasa. It is only during this month that you will find these Ramadan bazaars so visiting at least one is a must for me each year.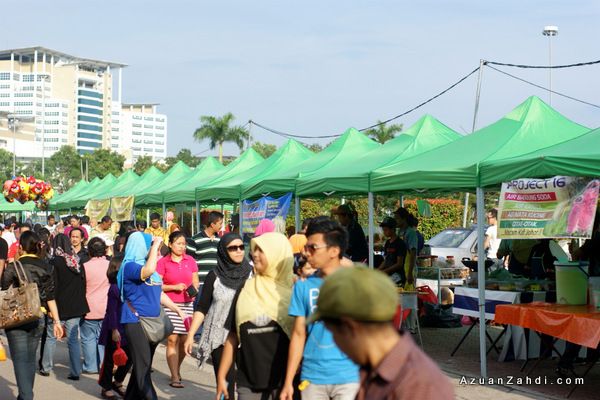 Being one of the biggest Ramadan Bazaar in Selangor, the Pasar Ramadan in Stadium Shah Alam offers a variety of food to choose from, the usual buka puasa dishes like Murtabak, Roti John, Nasi Ayam to some other more traditional Malay delicacies such as Nasi Kerabu, Nasi Minyak plus a few Western delicacies such as burger, grilled lamb and kebab.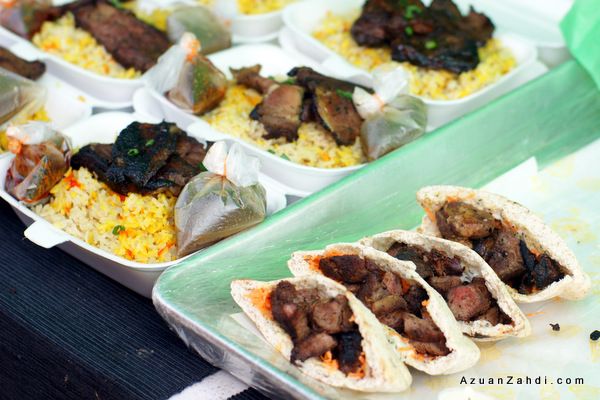 My first trip to the bazaar this year was a quick one but here are some of the photos of the food that I managed to capture.
***
Big crowd as always so come early if you can.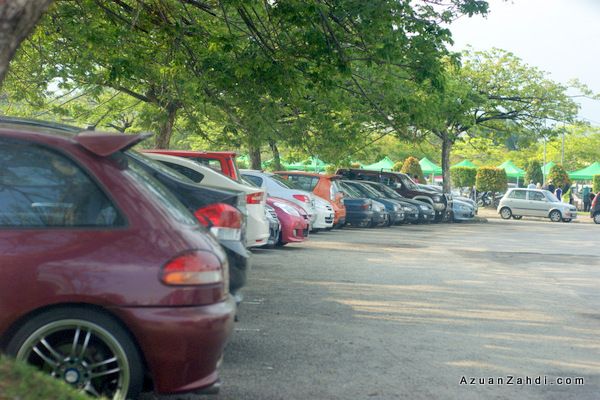 Nasi Lemak + Ayam Berempah.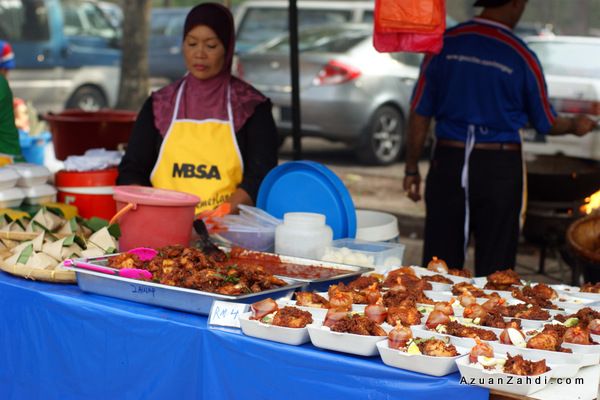 Nasi Tomato + Ayam.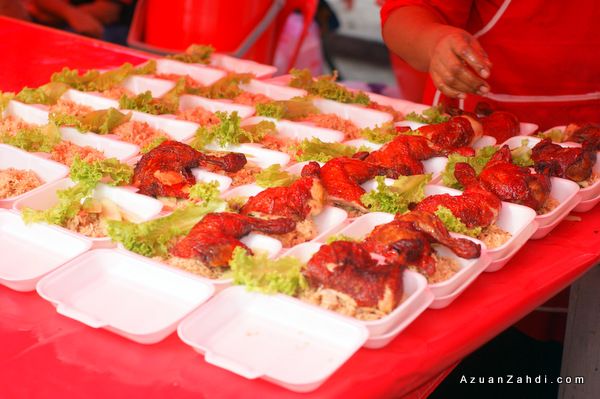 Sup Tulang and Gearbox.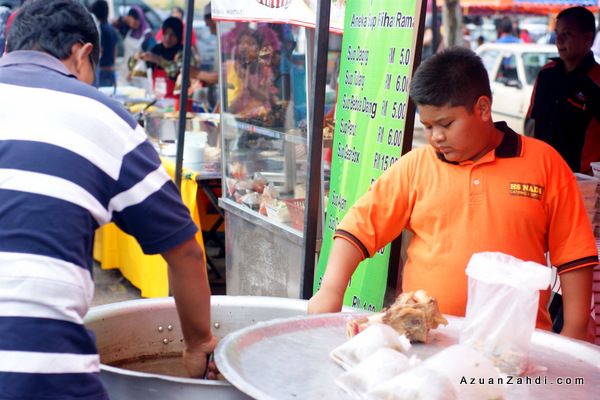 The famous Papa John. Long queue but highly recommended.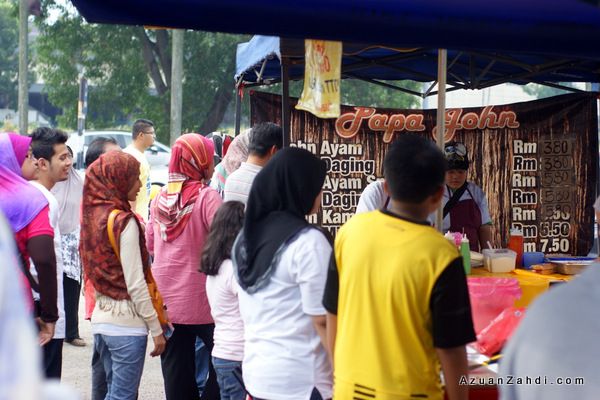 Try the Papa John Kambing. A class above the other roti john.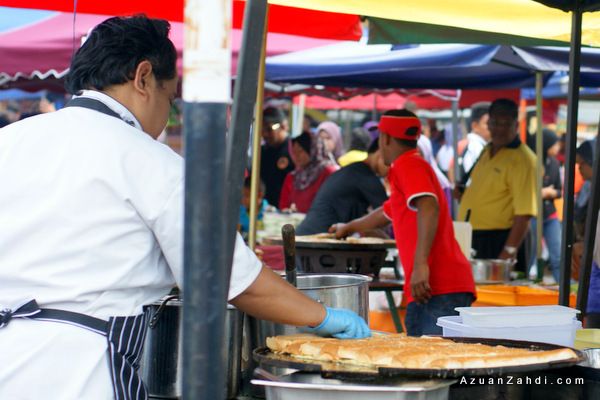 Kuih Lopes, one of my favourite kuih-muih traditional.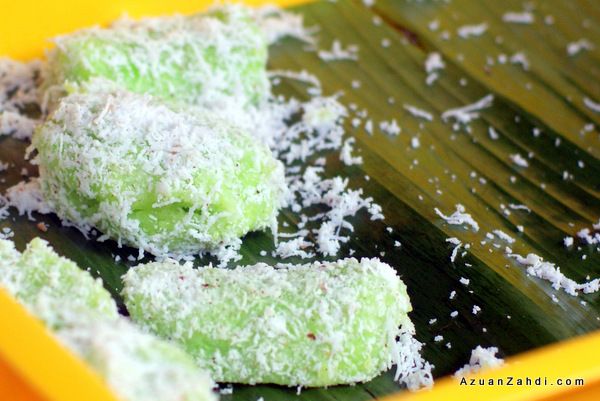 Another menu that is quite famous in Pasar Ramadan Stadium Shah Alam, the Ayam Golek.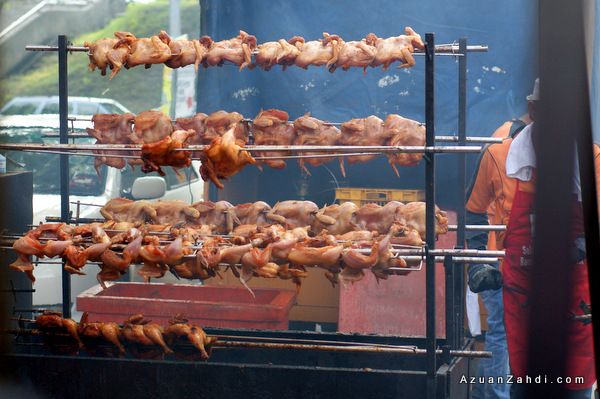 If Ayam Golek is not your thing, why not try this instead. Sayap aka Chicken Wings Sabah style…Sabah bah!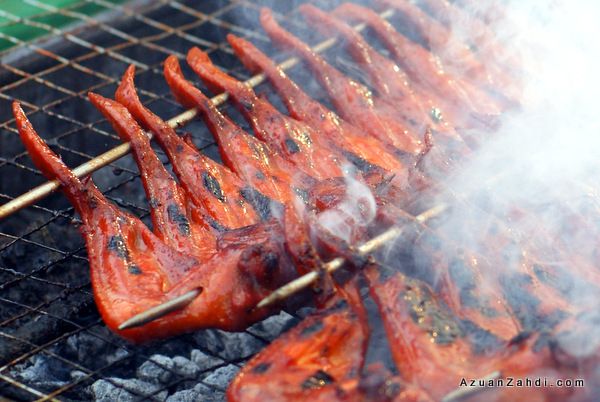 A fast-selling karipap. Yes, this stall sells only curry puff and it looks good. Claimed to be using "resepi asli".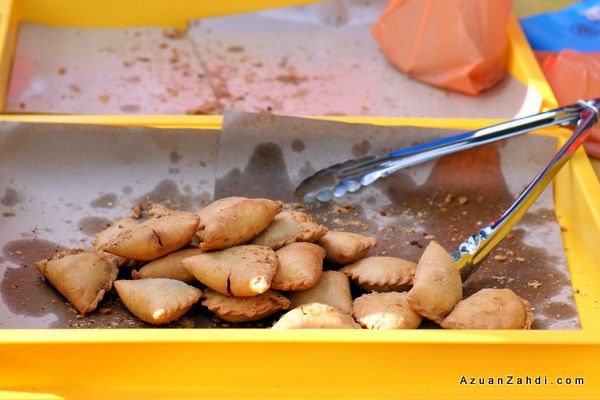 Ikan percik at one of the Kelantanese food stall.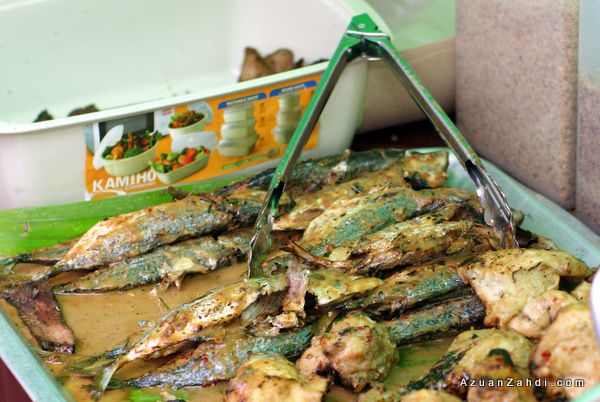 All the way from Kedah, this famous Ikan Kembong bakar from Kuala Kedah.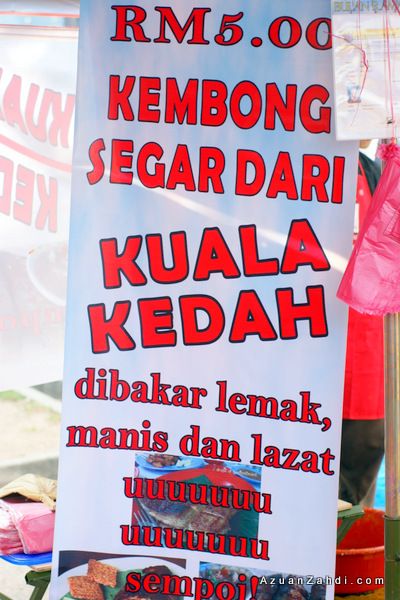 Simple and looks fresh.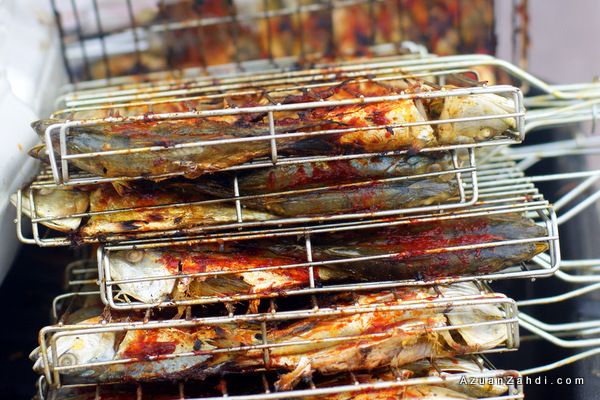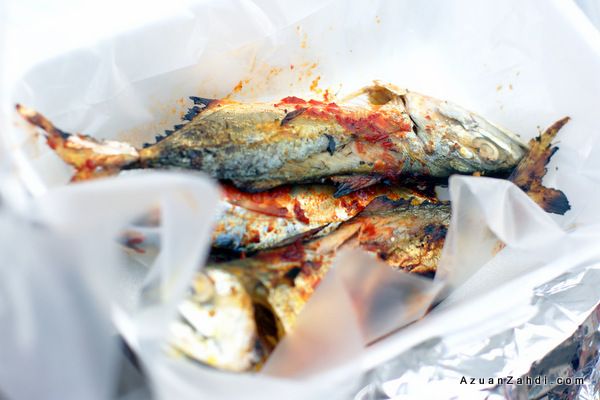 A stall selling Nasi Khabsa. Quite a few stalls selling Arabic food. Something you don't see 5 years ago.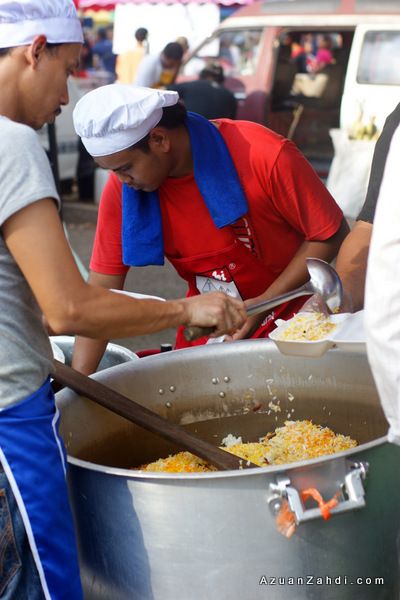 If you are looking for drinks, there are plenty to choose from. Different taste, different colours!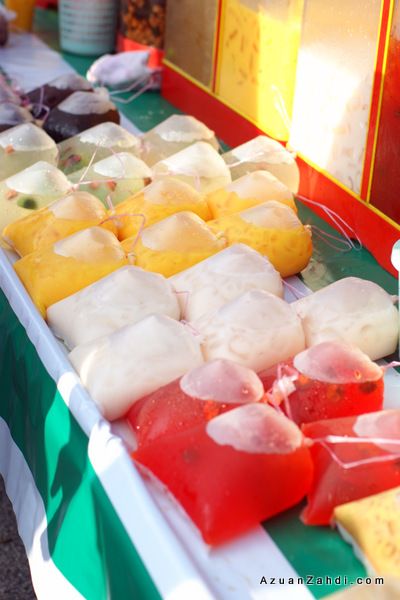 Few stalls selling Mango "Oshin" juice. A new trend?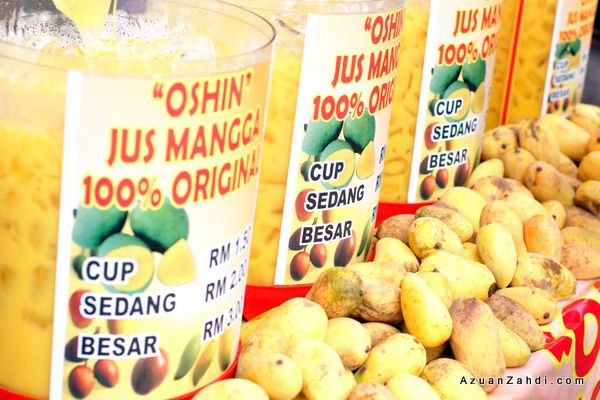 The stall that caught my attention the most is this one selling Kebab Cucuk and Kambing Golek.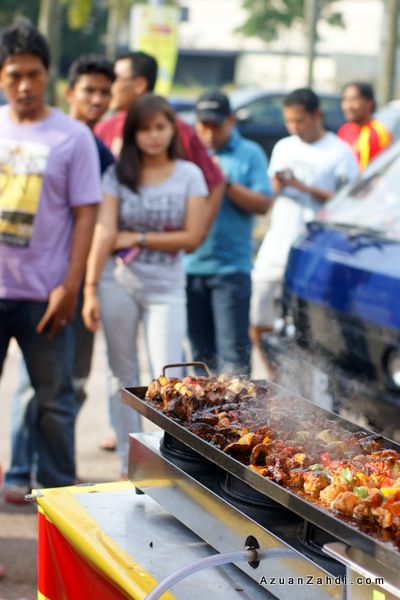 Seeing the long queue, I decided to join and chit chat with the people queuing. I was told that this stall has been here for a few years and for a Pakcik lining up in front of me, he was as curious as me seeing the kambing golek being showcased!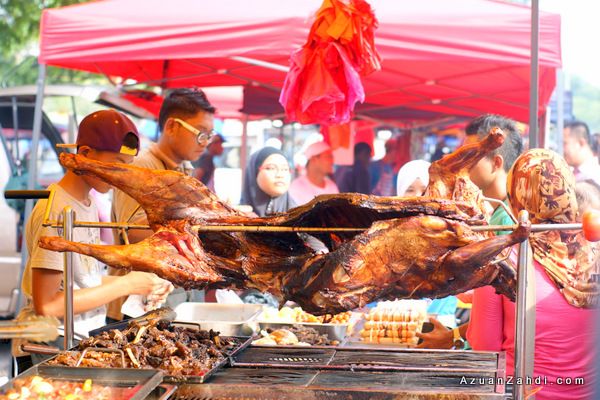 Chicken and Beef options.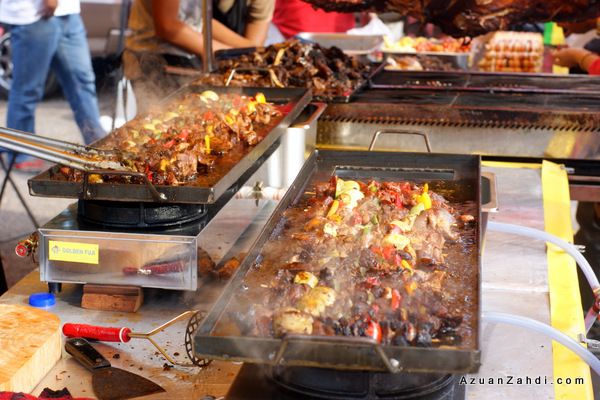 The aroma of the meat being BBQed is the best marketing tool. Smells very good!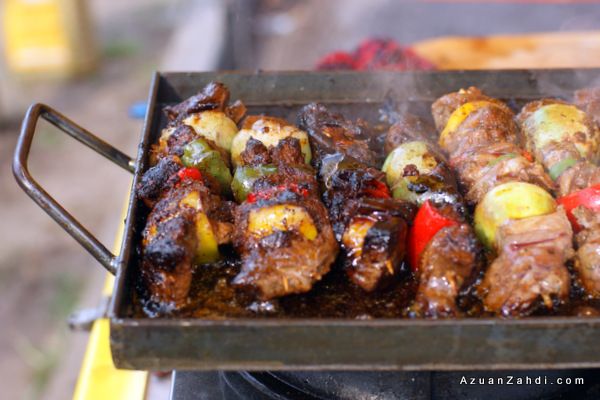 Up-close.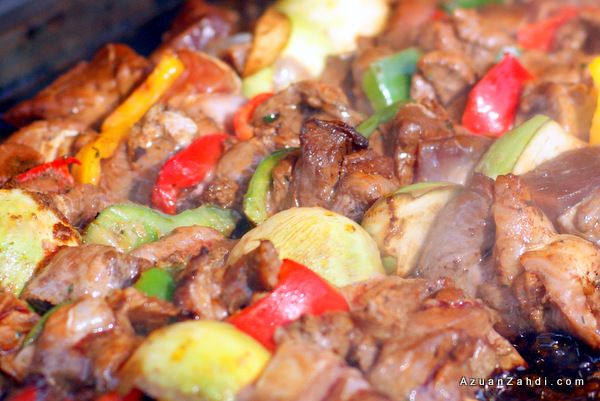 Cheesy Hotdog at the same stall.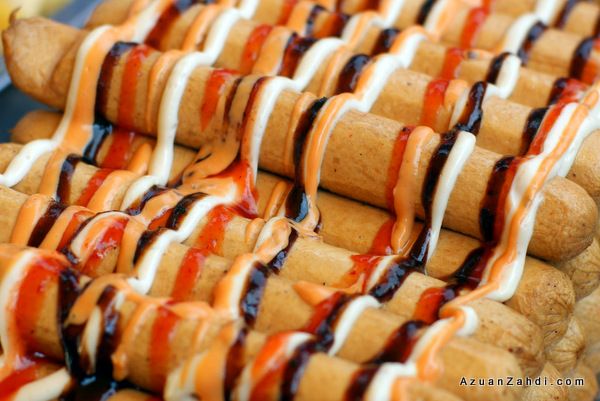 I bought the beef Kebab cucuk, unfortunately it was rather overcooked and I can't even chew a couple of it. Taste wise it was great and nicely marinated with a nice touch of grilled vege in between but need to improve on the quality consistency to ensure no one takes home overcooked/burnt food.
There you go, some of the food that you can buy at Pasar Ramadan Stadium Shah Alam. As part of my Selangorlicious campaign I plan to visit a few Ramadan Bazaars at few different districts to hunt for something unique and of course delicious. If you have any suggestion of any stalls at any Ramadan Bazaars in Selangor, please do leave a comment on this post and I shall put it in my list.

The #Selangorlicious campaign is back for the second year and this time it's more delicious with three parts of the campaign – Selangorlicious Foodster Blogging Competition, Selangorlicious EatOut and 'Selangorlicious Good Food Guide' & 'Selangorlicious Ramadhan Promotion Guide'. Click here for more info.
Click here for my other #Selangorlicious reviews.
Share this post:
[retweet]http://www.azuanzahdi.com/index.php/2012/07/25/pasar-ramadan-stadium-shah-alam-2012-selangorlicious/[/retweet]
[facebook]http://www.azuanzahdi.com/index.php/2012/07/25/pasar-ramadan-stadium-shah-alam-2012-selangorlicious/[/facebook]