Just because Nasi Kandar originates from Penang, it doesn't mean that we have to travel all the way up north to get a taste of the original Nasi Kandar. Within the four corners of Selangor, there are plenty of options for Nasi Kandar fans to choose from and the beauty of Nasi Kandar is that every shop will have its own unique taste and style, making the food hunt for THE best Nasi Kandar much more fun and challenging.
I'm concluding my "7 places to eat in Shah Alam" food tour with a review/recommendation of what I think is the best place to have a plate of Nasi Kandar in Shah Alam. None other than the famous Nasi "Ganja" at Raihan Nasi Kandar Asli Pulau Pinang.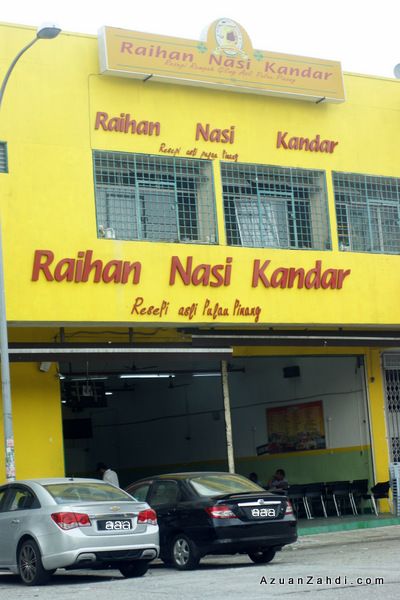 Before that, here are some reviews that I have written on other places to eat in Shah Alam:
Part 1 – Nasi Lemak and Roti Tampal @ Restoran Ceria – Click here
Part 2 – Cendol Tapai @ Cendol Pak Akob Seksyen 16 – Click here
Part 3 & 4 – Mee Ketam & Laksa Utara at Seksyen 7 Shah Alam – Click here
Part 5 All about Food @ Pasar Tani Mega Seksyen 13 Shah Alam – Click here
Part 6 Ais Kacang Special @ Fradoo ABC – Click here


The #Selangorlicious campaign is back for the second year and this time it's more delicious with three parts of the campaign – Selangorlicious Foodster Blogging Competition, Selangorlicious EatOut and 'Selangorlicious Good Food Guide' & 'Selangorlicious Ramadhan Promotion Guide'. Click here for more info.
***
Located within an industrial area in Glenmarie Shah Alam mainly consisting of car workshops, Raihan Nasi Kandar is famous for offering a variety of Nasi Kandar dishes at an affordable price. However pease do not expect spotless clean ambience at this outlet as the environment is like any other typical Indian Muslim/mamak shop. Lower down your expectation and enjoy the taste, that's my advice 🙂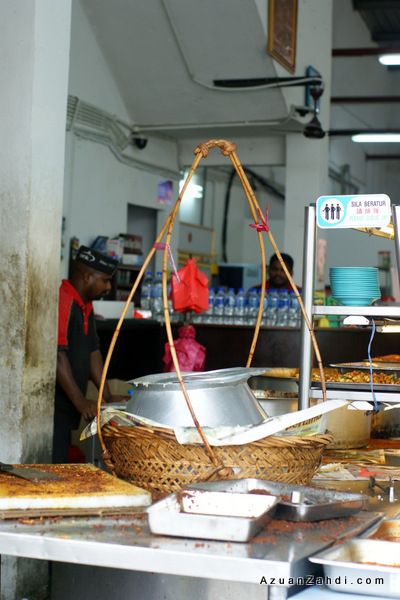 Raihan Nasi Kandar's specialty dish is the Deep Fried Chicken / Ayam Goreng berempah fried on-the-spot and topped with the famous "ganja" which is actually deep fried bits flavoured with 'rempah' or spices from Penang. This little thing along with the mixture of different types of curry is what makes the Nasi Kandar very addictive.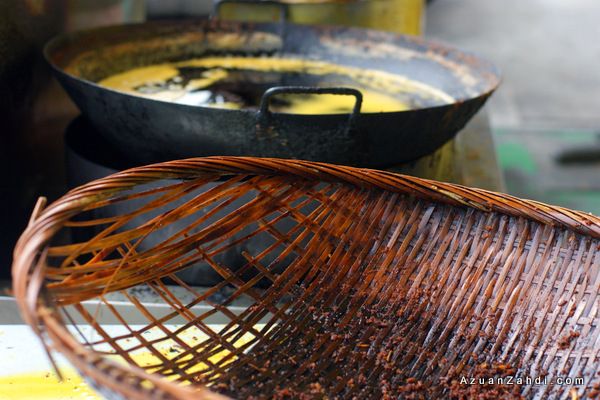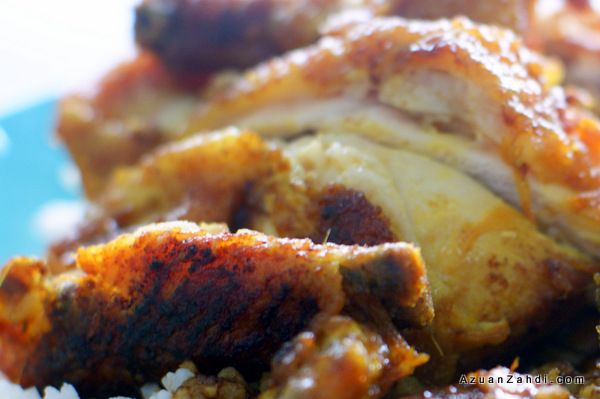 Some of the dishes.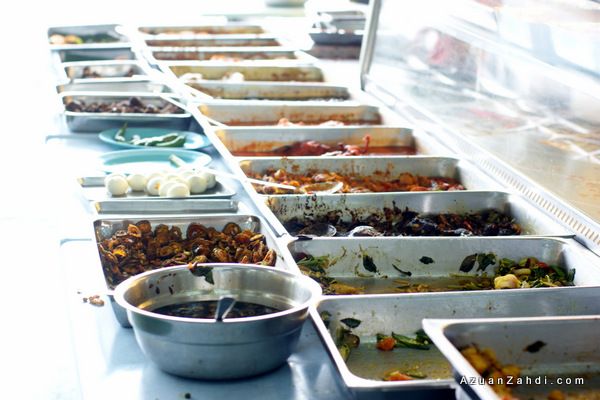 My favourite. Nasi + Ayam Goreng Rempah + Telor Sotong + deep fried bitter gourd + kuah campur.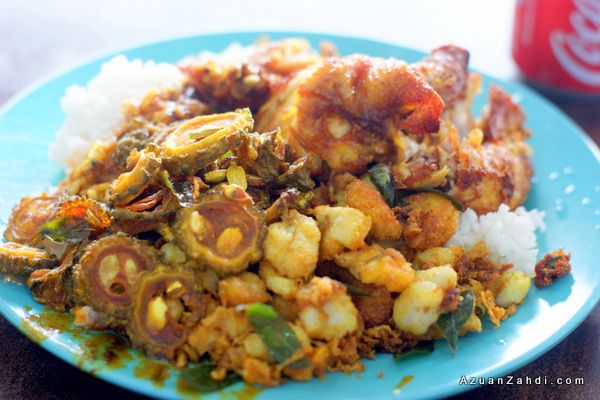 Telur sotong is not easy to find so I was happy to see it here.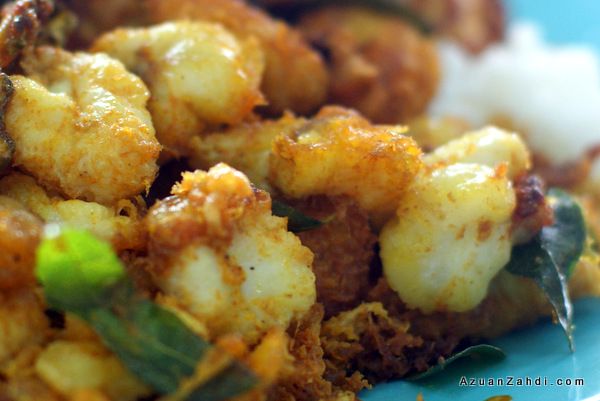 The spices coming from all the dishes blend in nicely creating a unique taste. Perfect.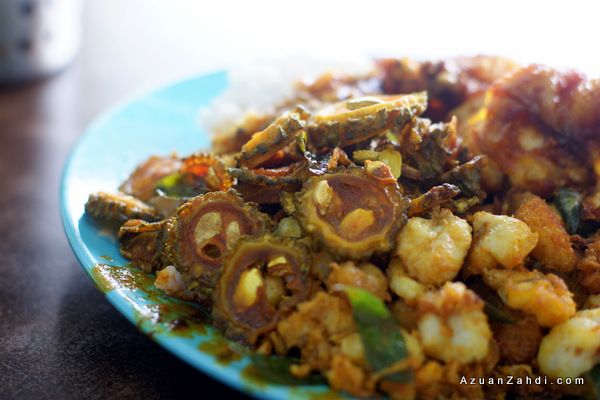 Even the way they mix the curry is an art that not all Nasi Kandar outlets are able to do it consistently. At Raihan Nasi Kandar, the staff seem to be able to master the art.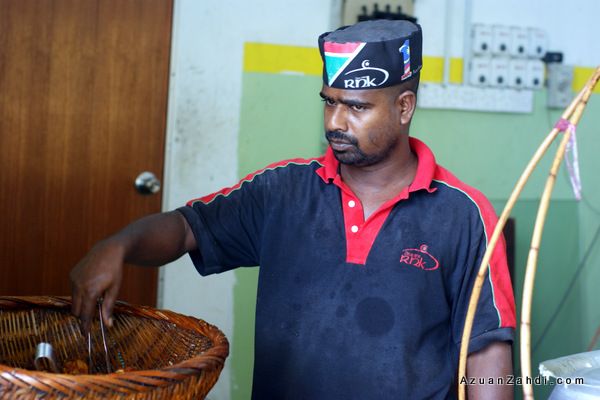 I tapau-ed some dishes for dinner, including another signature dish, daging masak hitam…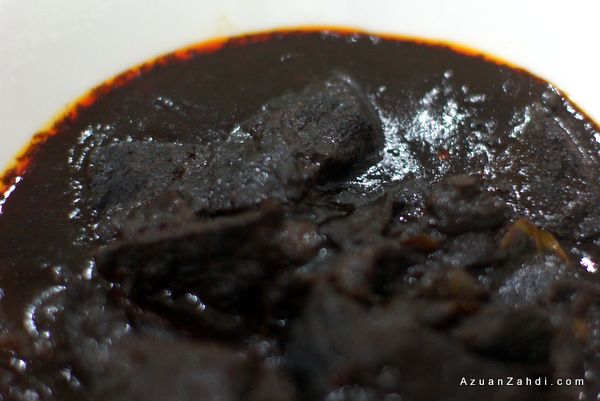 .. and sotong goreng. I've tasted better sotong goreng elsewhere but it is not too bad and cheaper here.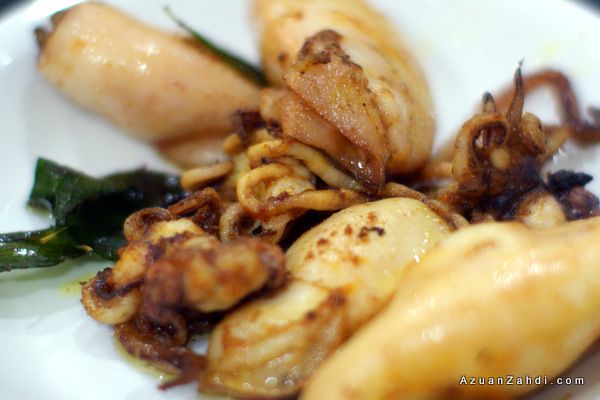 Raihan Nasi Kandar has been around for many years in Shah Alam, from just a warong to a restaurant and now even having branches.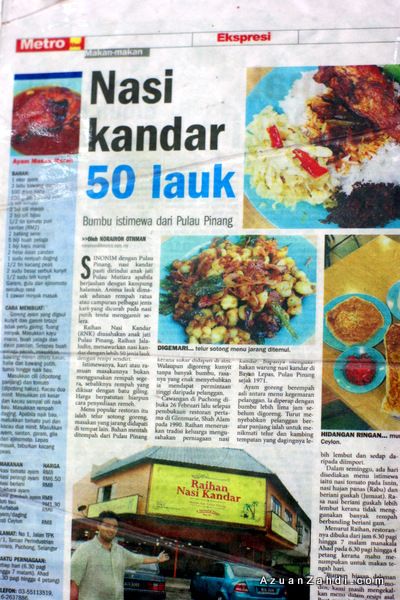 This is another success story of a delicious cuisine being able to cross borders and successfully land in Selangor! Penang might still have the best Nasi Kandar but at least now I can get a taste of it here in Shah Alam!
You know any other Nasi Kandar or good food in Selangor? Why don't submit your review and stand a chance to win great prizes worth RM36,000.00.


Raihan Nasi Kandar – Jalan Jurureka U1/40 (Glenmarie), Shah Alam, Selangor
My overall rating:
Cleanliness: 2/5
Ambience: 3/5
Food Quality: 5/5
Service Quality: 4/5
Value for money: 4/5
Overall: 4/5
Share this delicious post on your FB and Twitter:
[facebook]http://www.azuanzahdi.com/index.php/2012/07/16/nasi-ganja-raihan-nasi-kandar-asli-pulau-pinang/[/facebook]
[retweet]http://www.azuanzahdi.com/index.php/2012/07/16/nasi-ganja-raihan-nasi-kandar-asli-pulau-pinang/[/retweet]
Saved: :: All Posts ::, Blog Posts, Featured Articles, FOOD, REVIEWS, Selangorlicious
Tagged: ambience, deep fried chicken, food tour, ganja, indian muslim, nasi kandar, selangor