There is not much information about the Malacca International Air Carnival 2012 that happened for the last 3 days. I only got to know about it through some of my friends' Facebook updates when they attended the event. For an event that is quite significant in Malaysian aviation calendar (since it's not the first time!), it is a shame that this event does not receive much coverage on mainstream and new media especially prior to the event days.
Earlier today I was on my way from Johor Bahru to Shah Alam and "a quick stop at Malacca Airport" was on my itinerary. Luck was on my side as I was approaching Ayer Keroh exit, blue skies started to show up setting up a good scene for an aviation carnival. I was also told by an aviation enthusiast Tn. Hj. Norman that weather wasn't good on day 2 so to be able to see the sun + blue skies made me a happy boy! 🙂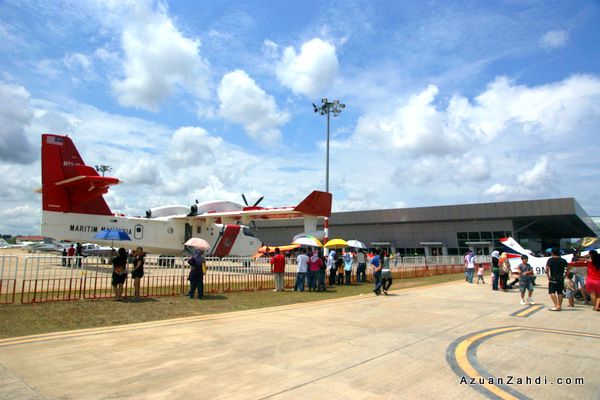 GA planes getting ready for either airshow or flying back to their respective bases.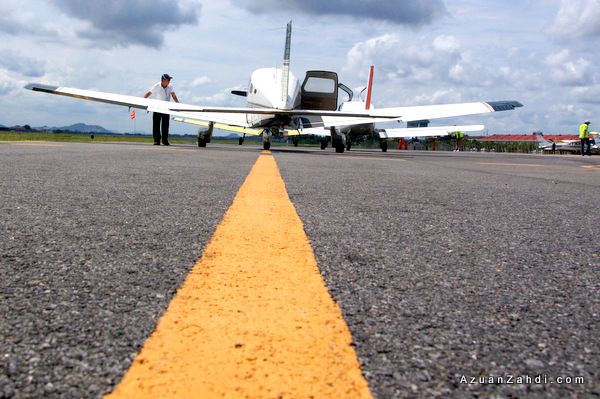 9M-PSU – Royal Malaysian Police Air Wing's Cessna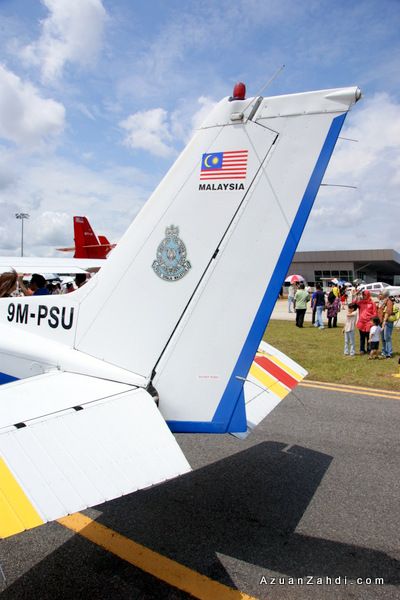 I had a quick chat with the PDRM pilot, they were preparing for a short hop back to Simpang.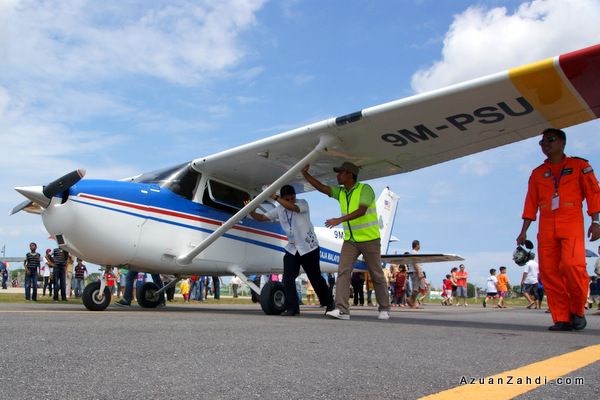 Still they were kind enough to offer the Cessna's wings as temporary sun shelter while waiting for other planes to leave.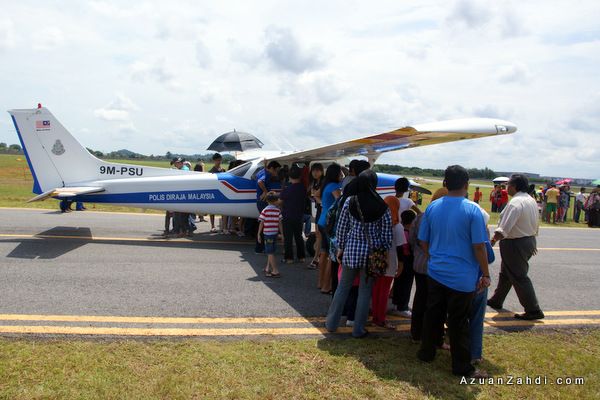 Ready to go. This Rela officer had the best view lah!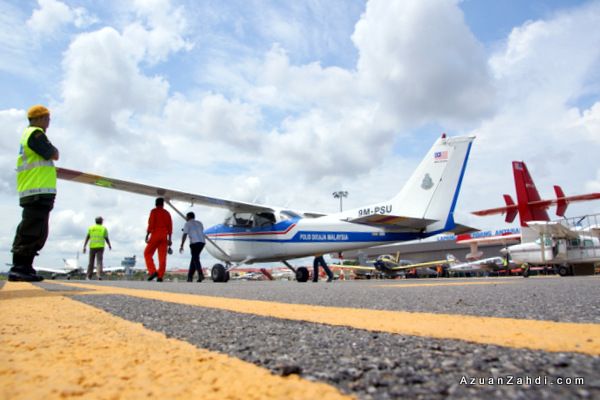 9M-DRJ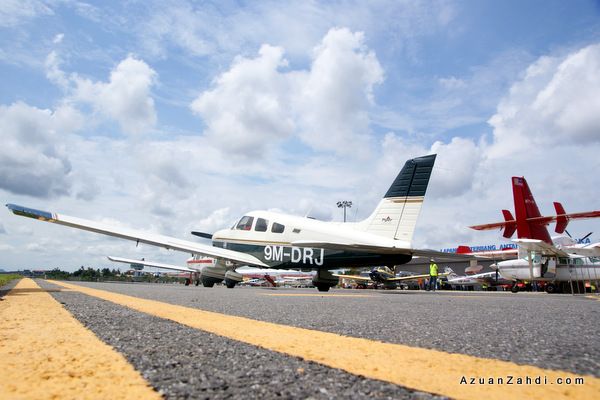 Another Police's bird, 9M-PSL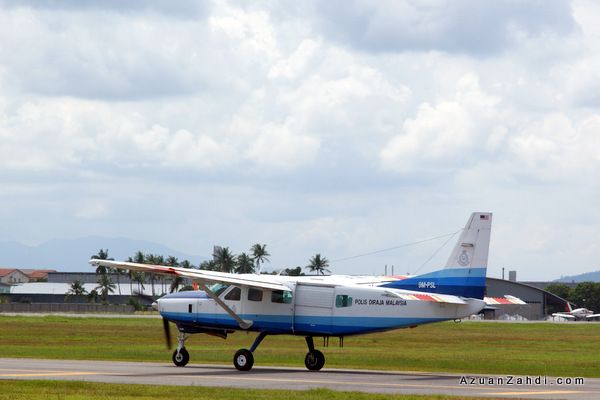 I was a bit upset that most of the cool planes were quite a distance from the crowd. I would understand the need to protect the planes but why not just barricade individual planes.
The rest of the photos from quite a distance.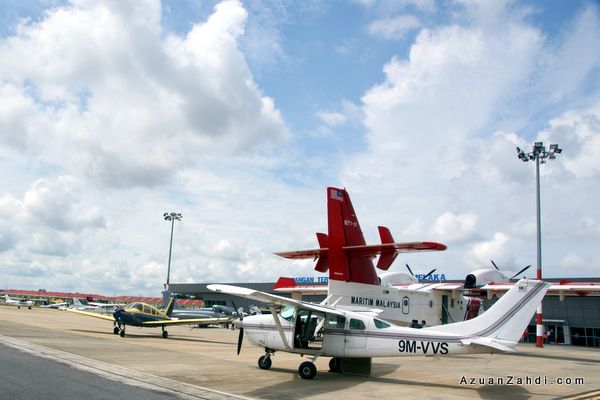 The sole TUDM jet (at the back) from far.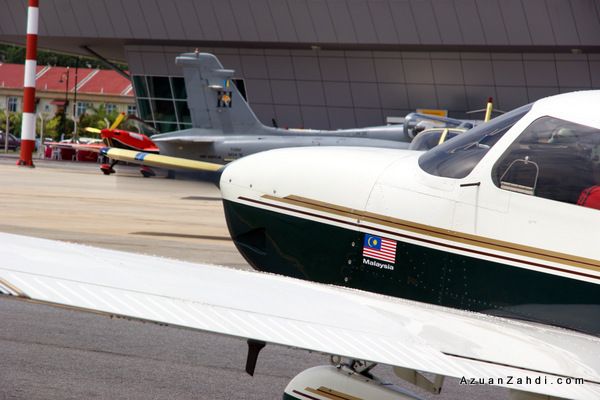 The star of the show! M71-01, Maritim Malaysia's Canadair CL-215-6B11 CL-415MP, strange looking but awesome manoeuvring capabilities on air, water and land!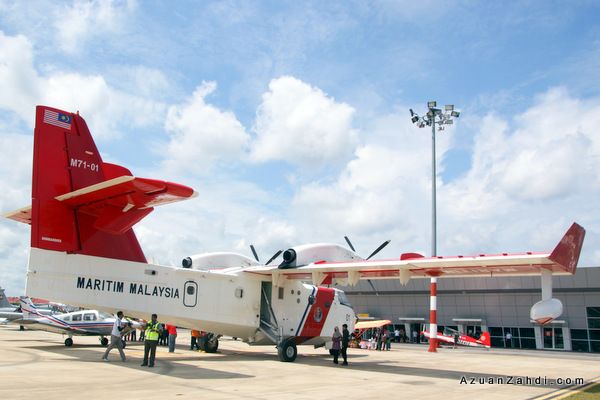 About 5 planes were parked at the public area (public here means visitors that have paid RM5 (adult) RM1 (children) fees)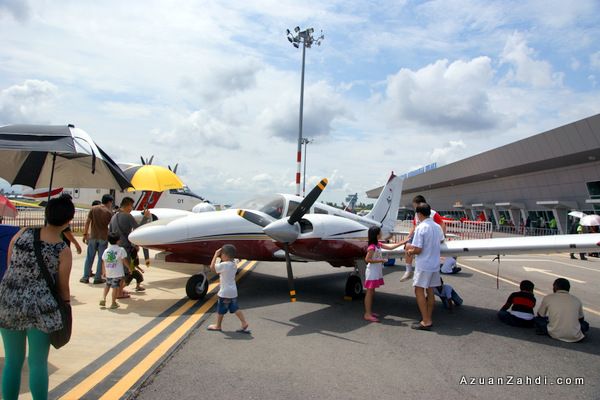 In my humble opinion they should at least put up some perimeter fence around the plane or have security officers manning the plane to avoid damage through silly things like climbing the plane's wing.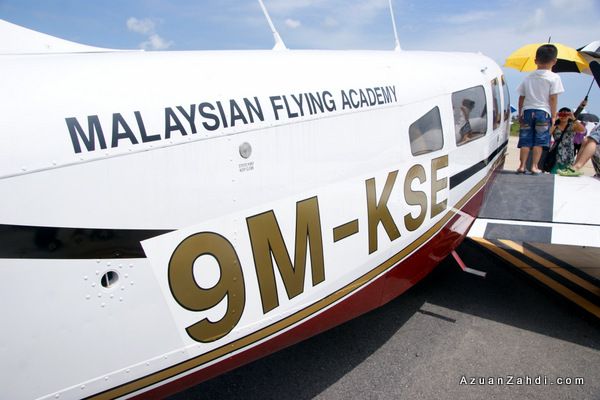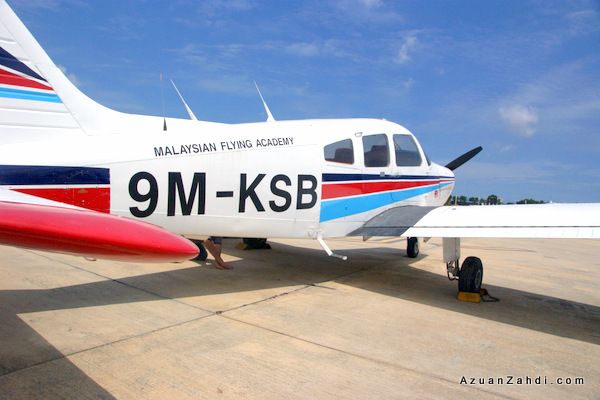 Nice airshow. A lot of people waited to see these acrobatic flying displays.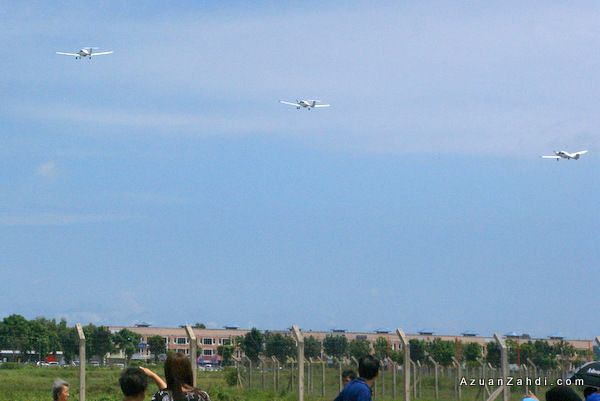 The individual acrobatic performance what wowed the crowd.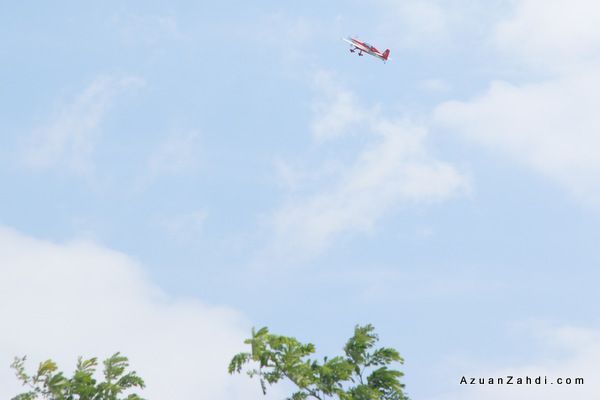 RC planes were there as well. Another interesting branch of aviation hobby.
By the time I left, it was almost 3pm and some of the exhibitors were already packing up to leave.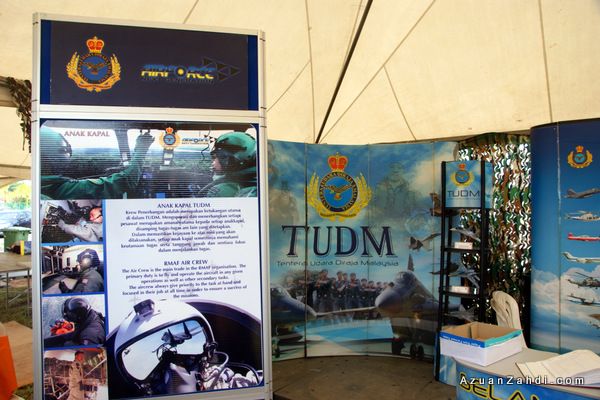 Overall, despite its simple setup, I would like to congratulate the organisers for organising this Malacca International Air Carnival 2012.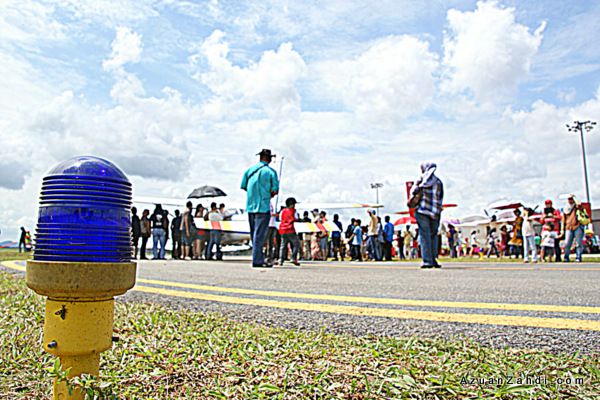 Some aviation enthusiasts might be disappointed with the lack of non-GA planes like fighter jets, airliners, cargo planes but it is an eye opener to many nevertheless. I overheard a conversation where a small boy was telling his dad that he now wants to be a pilot after seeing the static displays. This is why Malaysia needs more of these aviation events. Who knows one day Melaka Airport can be a well-known international airshow venue 🙂
One for the album!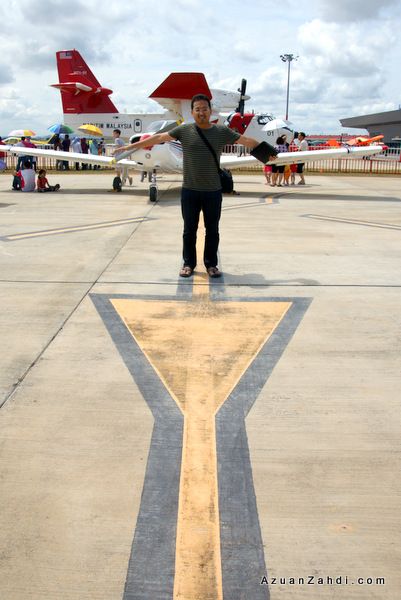 Click the following links for more of my airshow related blog posts:
A Visit to RMAF Museum in Sg Besi
Share:
[facebook]http://www.azuanzahdi.com/index.php/2012/07/16/malacca-international-air-carnival-2012-fun-time-for-family/[/facebook]
[retweet]http://www.azuanzahdi.com/index.php/2012/07/16/malacca-international-air-carnival-2012-fun-time-for-family/[/retweet]