"Who would say no to a free makan-makan especially if it is being organized here at my own backyard in Shah Alam".
These are the exact words that came out of from my mouth upon arriving at Anjung 7 food court, Section 7 Shah Alam last Sunday and meeting Tourism Selangor representatives and foodies as part of the first #Selangorlicious Eat Out Campaign.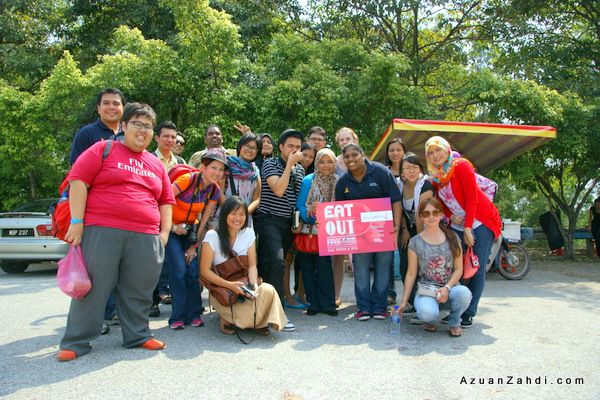 The Selangorlicious campaign is back for the second year and this year for the first time, Tourism Selangor is introducing the Eat Out Campaign which is an innovative idea that combines "food hunting" element of Selangorlicious with "day out and explore" concept that has been a success under the #TSDayOut banner.
Eat Out Shah Alam first stop, Mee Ketam!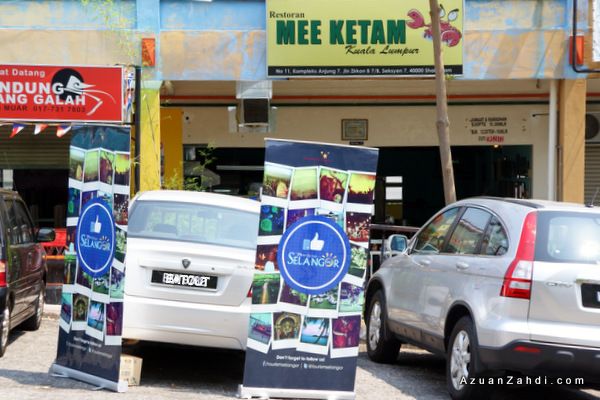 I got to know about this Mee Ketam a few months back and since the first day that I tried it, I have been a regular customer here.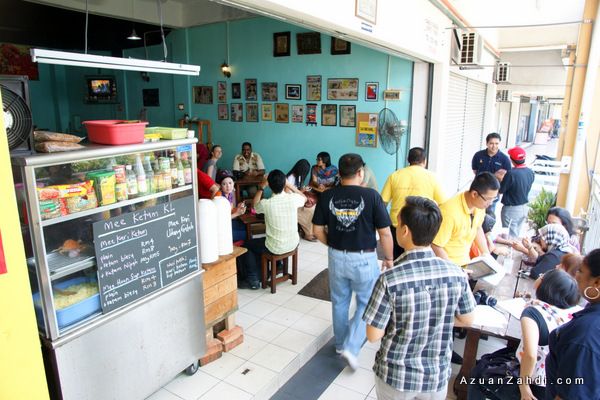 It is a small shop that can fit about 30 people and the whole Eat Out gang actually gate-crashed the shop immediately after it was opened creating an early Sunday surprise for the owner. 🙂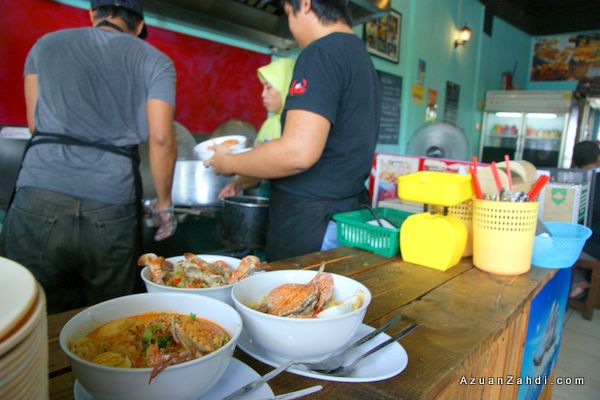 It was a great way to spend a Sunday making new friends and getting tips on where to eat from foodies that attended the Eat Out.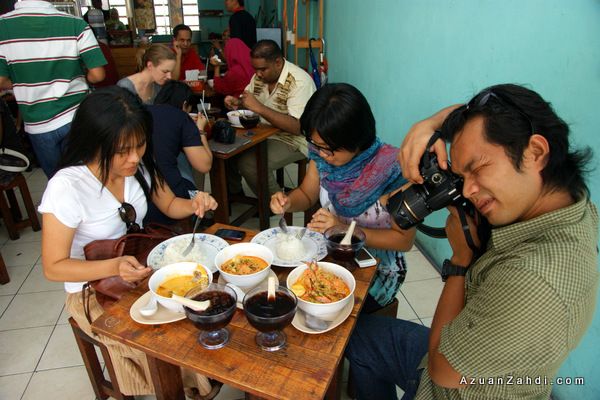 The yummylicious Mee Ketam.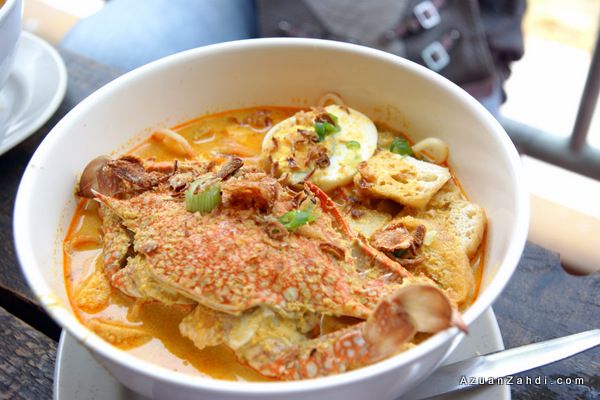 Equally famous is the Mee Udang Galah.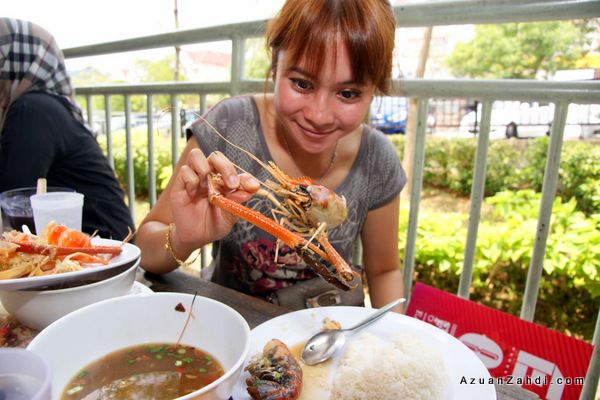 Note that most of the seafood items are freshly flown in from Kota Kinabalu to meet the quality expectation of the restaurant.
The first Eat Out continues to the second destination, a simple gerai by the road-side selling Laksa Utara and Cendol located about 60 metres from Mee Ketam.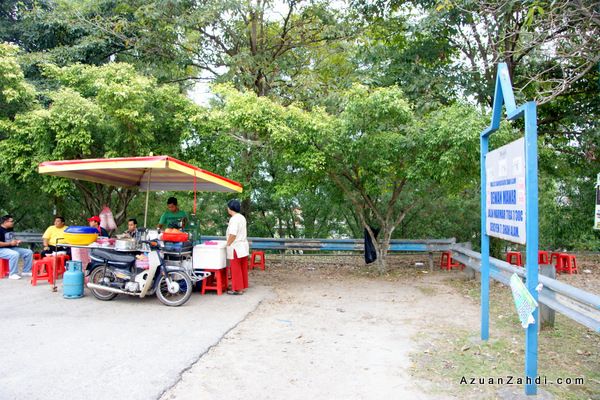 It was funny to see how the Laksa and Cendol guys reacted initially when they saw 5 of us with walkie-talkie, cameras and lenses arriving and start snapping photos. It was once we explained our nice intention to promote them as one of Selangor's delicious food stop that they started to react normally and started to smile to the cameras 🙂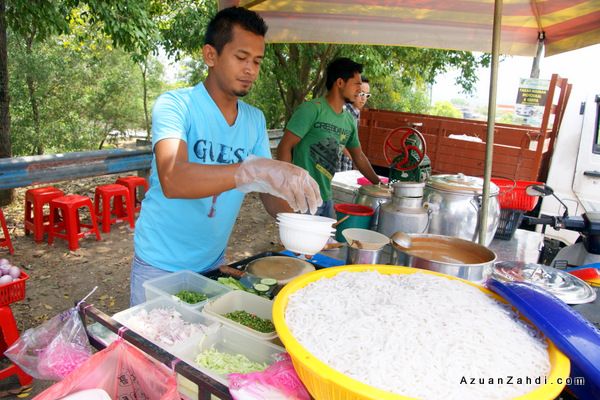 Sweet happy ending!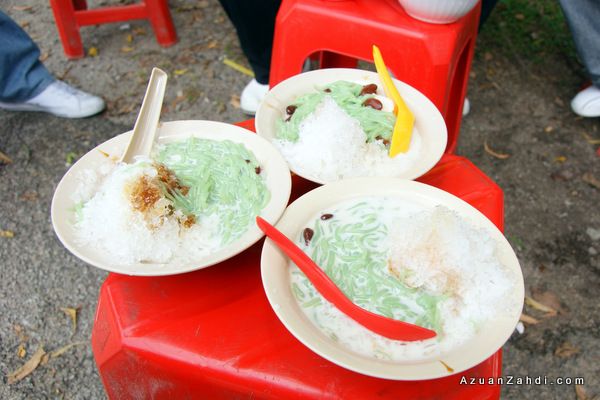 Thanks to Tourism Selangor for organising the quick guerrilla-style street-food hunting Eat Out session and here's to many more great outings in the future!
You have any suggestions on places to eat? Why not share it at Selangorlicious' website and win great prizes worth RM36,000.00. Yes, that's right! Eat, Write and you might actually Win something. Only at Selangorlicious.
Share:
[facebook]http://www.azuanzahdi.com/index.php/2012/07/01/selangorlicious-eat-out-section-7-shah-alam-mee-ketam-laksa-utara-cendol/[/facebook]
[retweet]http://www.azuanzahdi.com/index.php/2012/07/01/selangorlicious-eat-out-section-7-shah-alam-mee-ketam-laksa-utara-cendol/[/retweet]
Saved: :: All Posts ::, Blog Posts, Featured Articles, FOOD, REVIEWS
Tagged: cendol, food court, makan, mee ketam, mee udang galah, shah alam, street food, yummylicious