9M-MNA, the first Airbus A380 aircraft of Malaysia Airlines with special celebration livery arrived home on the 29th June 2012, amidst a ceremonious event at KLIA. I was at the terminal for some work matters when I heard about the arrival of the A380 and armed with my camera and a basic lens, I managed to snap some photos. I'm sure by now there are many other better quality photos out on the net but here are some from my camera.
By the way, this is the same Airbus A380 that I was on board during the historical joyride flight on the 5th of June. Click here to read about the wonderful A380 joyride experience.
Gate C27. A simple ceremony was held at the upper floor of Gate 27 waiting lounge with guests including the Minister of Transport, Datuk Seri Kong Cho Ha, MAS management, airport and government officials, travel trade and invited guests.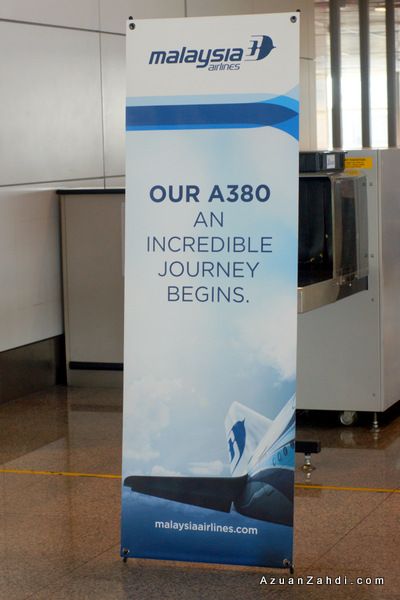 I was at the lower floor of the same waiting lounge with some random curious MAS and airport staff. Thanks to flightradar24 apps on my iPad I was able to track the movement of flight MH5439, a shuttle flight from Toulouse.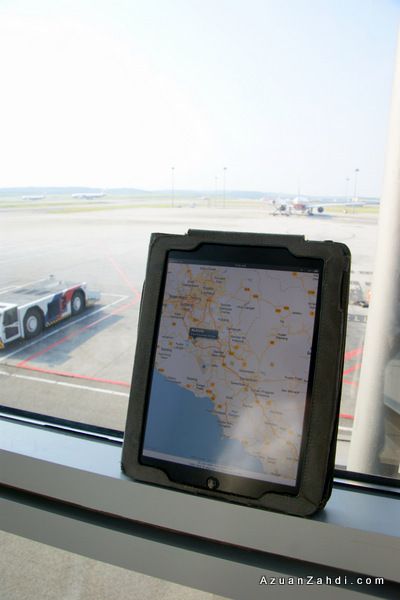 First sight of the A380 approaching RWY32R.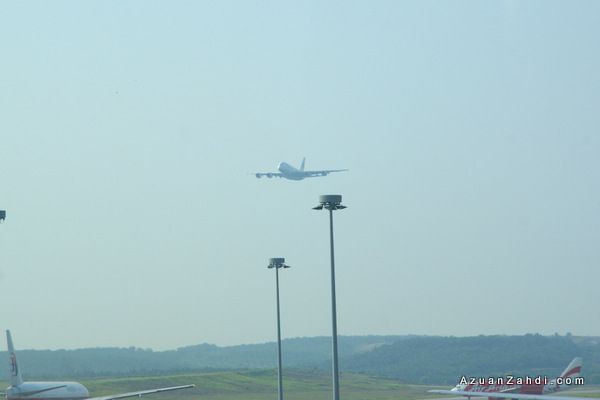 I was facing the sun so it was almost impossible to get a nice clear shot of the plane.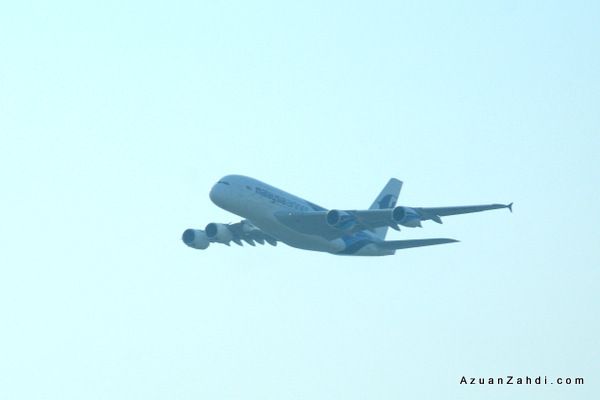 The aircraft didn't land the first time, instead it did a low-pass fly-by giving everyone an amazing view of the plabe. If only the sun and haze factors weren't there it would make a great photo opportunity for the guests.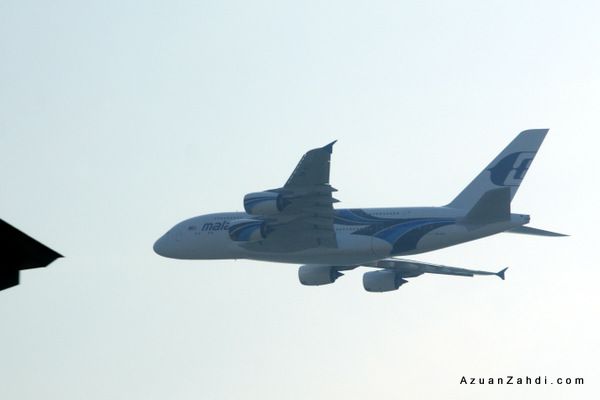 Going around for a full-stop landing.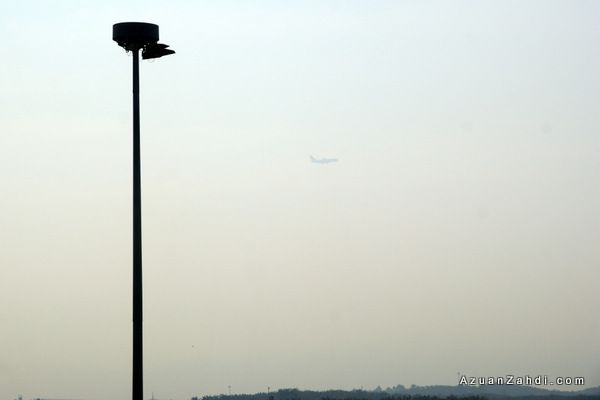 Coming in for the second time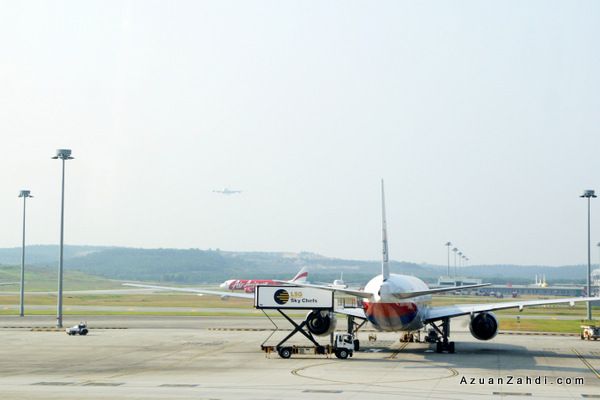 Seconds to touchdown…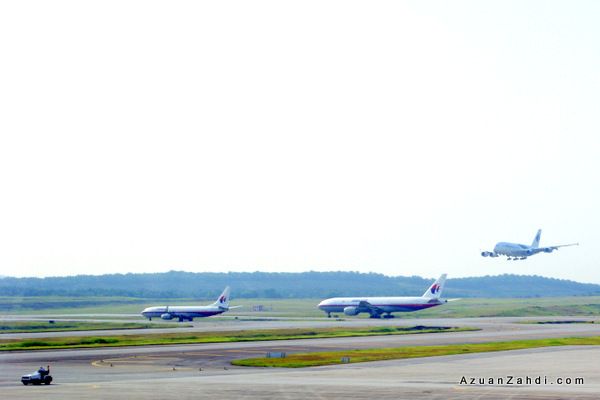 Almost there…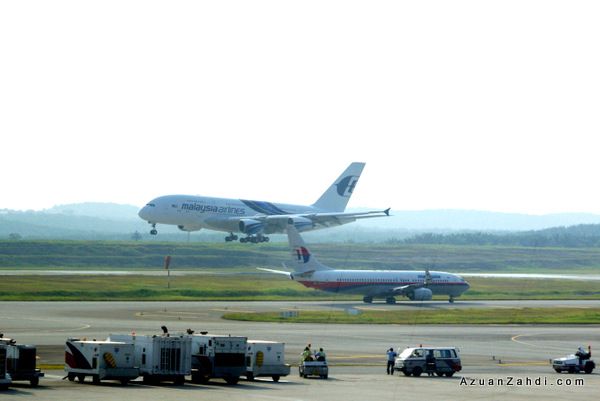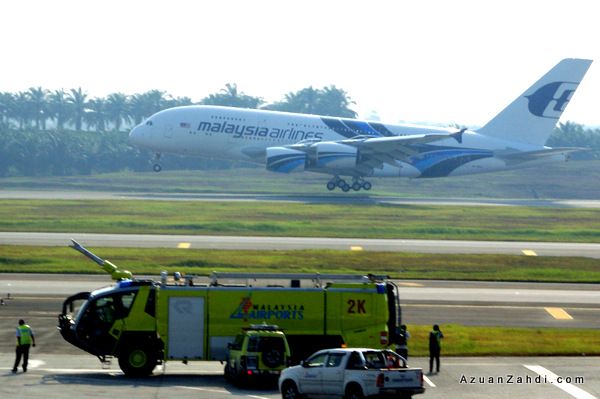 Smokey touchdown. Selamat Pulang ke Tanah Air 9M-MNA.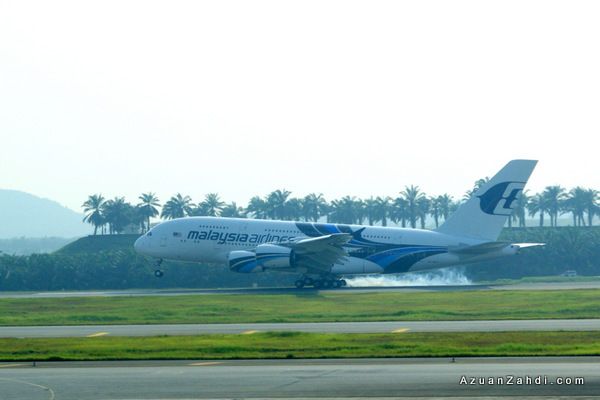 Taxiing back to C27. Photo opportunities for those in Anjung Tinjau (side) and MTB.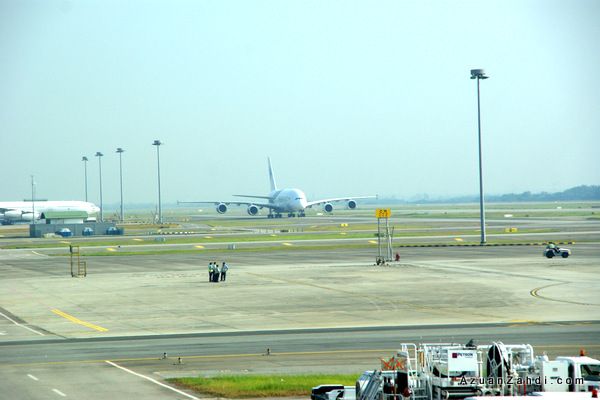 Guests and members of the media getting ready.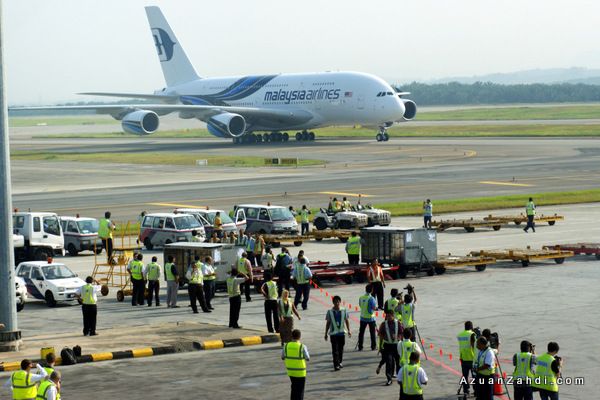 Full special livery. All blue!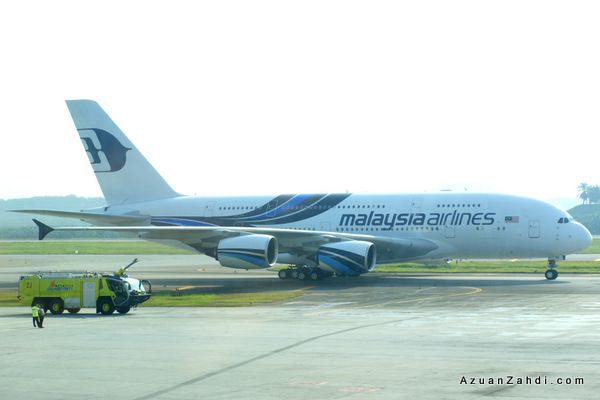 Non-stop shutter clicks.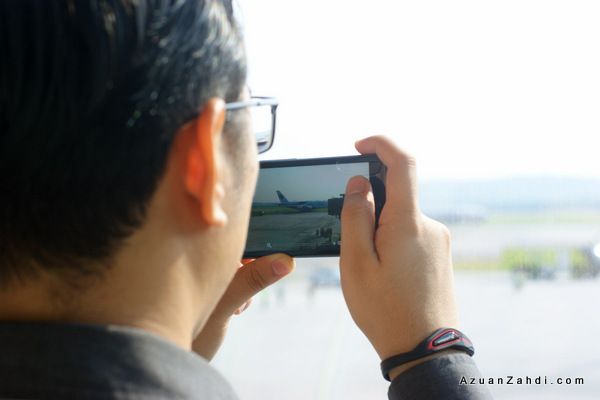 Water cannon salute!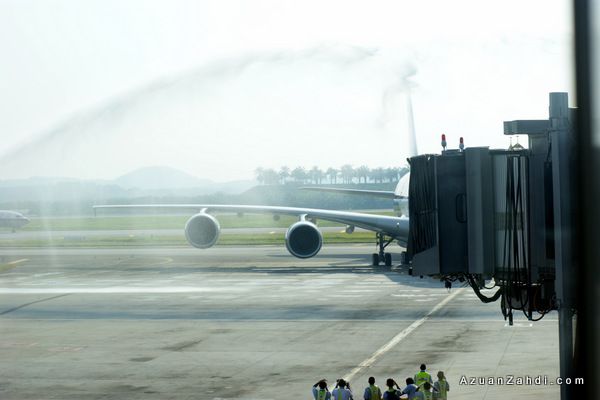 Nice.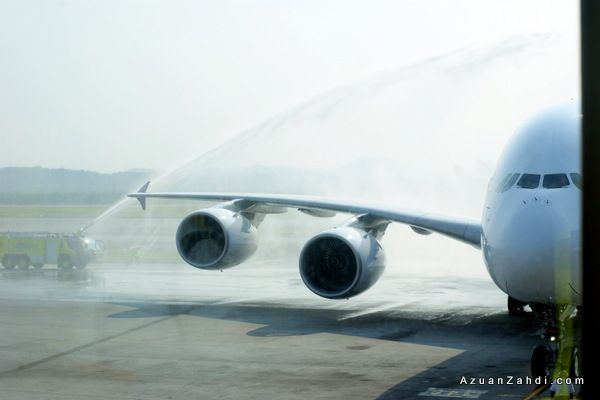 Within a couple of minutes, the passenger bridge was connected and 9M-MNA is officially home ready to start its commercial service on the 1st July to London.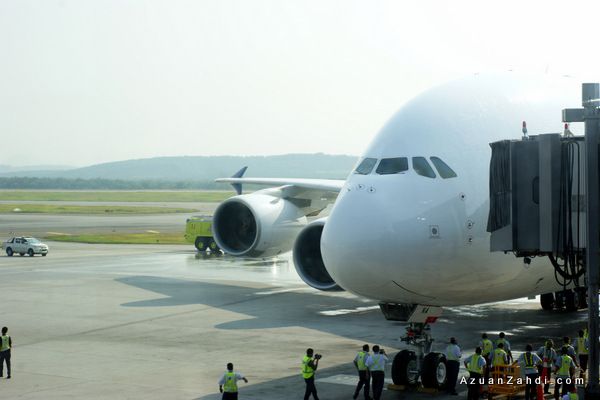 Holiday is over for this BIG "dugong"!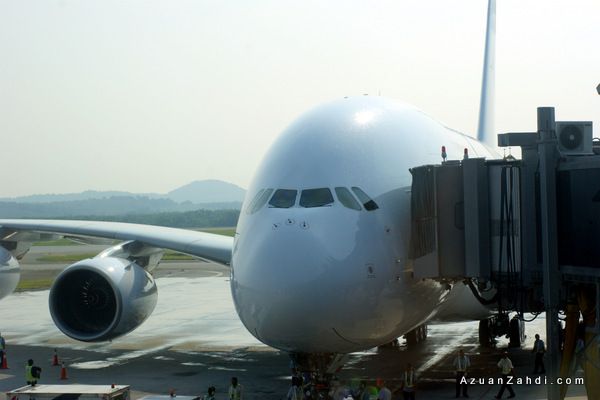 Congratulations MAS for this achievement and look forward for the arrival of 5 more A380 in the future 🙂 The next big question is when will I get the chance to fly on an actual A380 flight? I'm glad that I had the chance to fly on the joyride but London on A380 business class is my personal target and I'll make sure that I start saving from now to make this a reality.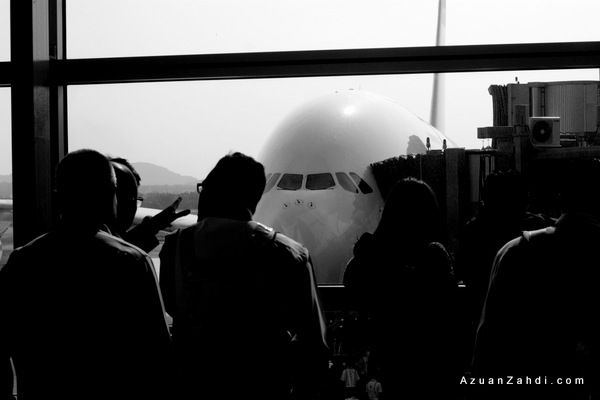 Share this:
[facebook]http://www.azuanzahdi.com/index.php/2012/06/30/malaysia-airlines-first-a380-comes-home/[/facebook]
[retweet]http://www.azuanzahdi.com/index.php/2012/06/30/malaysia-airlines-first-a380-comes-home/[/retweet]