I hope you enjoyed my first post on #selangorlicious food hunt that I shared few days ago. Some of you had even tried the place and shared some good comments through my Facebook and Twitter. If you have missed the first post, click here to read about the delicious Nasi Lemak and Roti Tampal at Restoran Ceria.
http://img.photobucket.com/albums/v37/azuan1880/blogs/2012/selangorlicious_ceria/Selangorlicious.jpg
The #Selangorlicious campaign is back for the second year and this time it's more delicious with three parts of the campaign – Selangorlicious Foodster Blogging Competition, Selangorlicious EatOut and 'Selangorlicious Good Food Guide' & 'Selangorlicious Ramadhan Promotion Guide'. Click here for more info.
My initial plan was to share one post a day for 7 straight days in promoting delicious places in Shah Alam and Selangor. However I've made some changes to that plan to allow at least 2 days between posts to allow better reach.
Moving on, my next food stop is a place that is located along Persiaran Selangor in Section 16 right in front of Masjid Jamek Raja Tun Uda.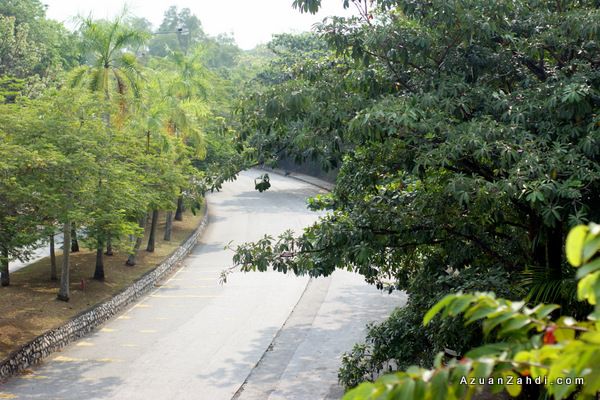 It may seem to be quite a deserted road, but this is one of my favourite spot for dessert.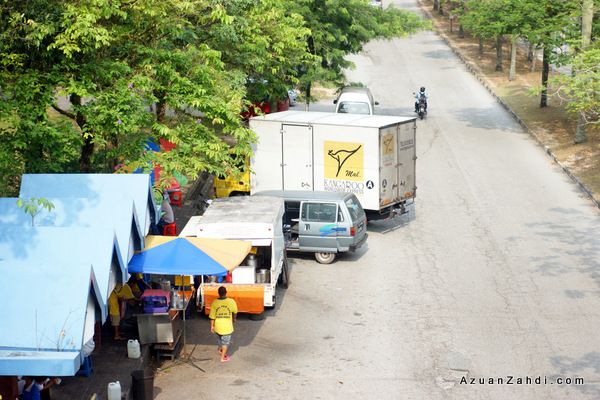 Introducing Cendol Pak Akob.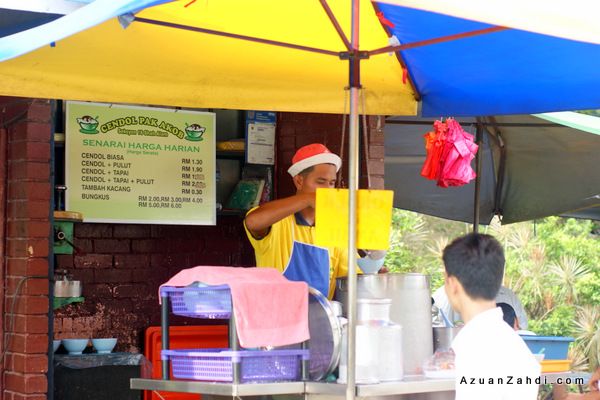 A famous cendol in Shah Alam and has been serving thirsty customers for many years.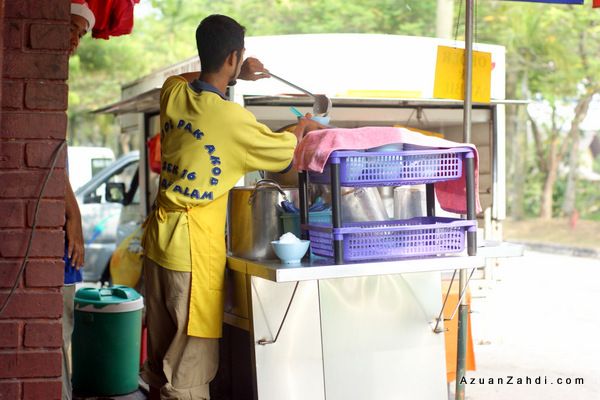 Can't go wrong with anything with ice on a hot day!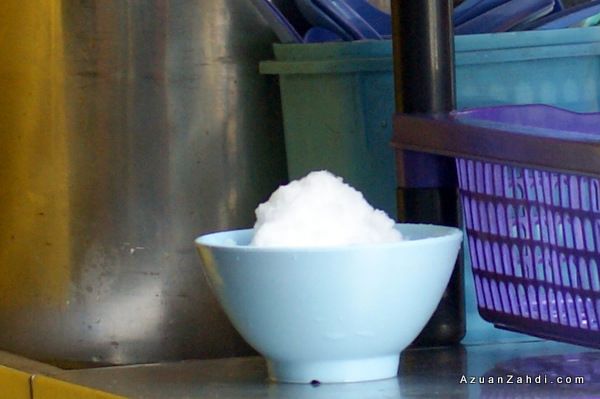 The Cendol ingredients include coconut milk, a 'worm-like' jelly made from rice flour with green food coloring (usually derived from the pandan leaf), shaved ice, sugar (gula Melaka), red beans and the options of adding on glutinous rice or Tapai.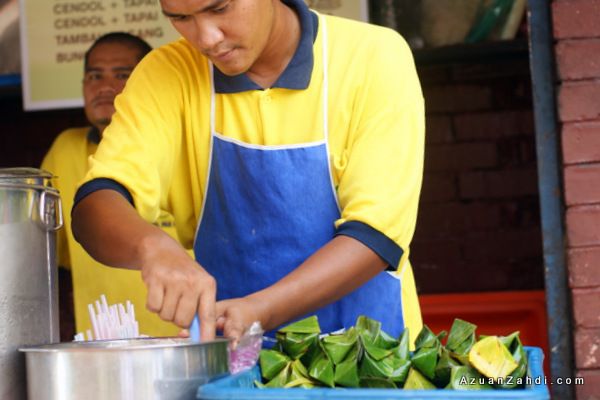 My RM1.90 Cendol Tapai. Cheap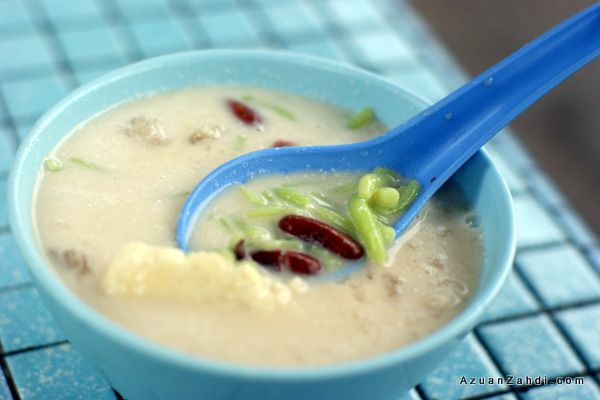 The tapai. The milky taste of Cendol and the sharp taste of tapai somehow make a good combination and I just love the taste of it.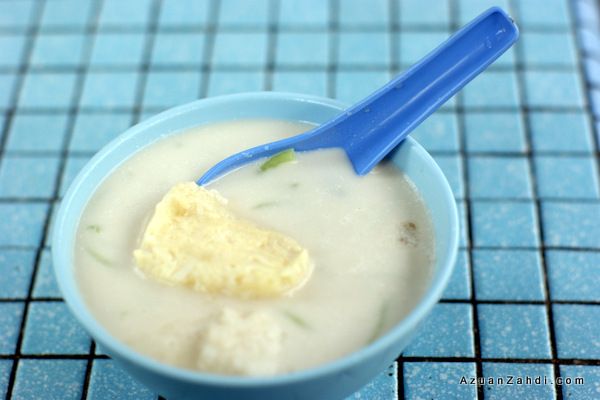 Due to limited space, it is normal to see people hanging out at the bus stop while enjoying a bowl of Cendol.
Some even prefer to stand and have a quick one.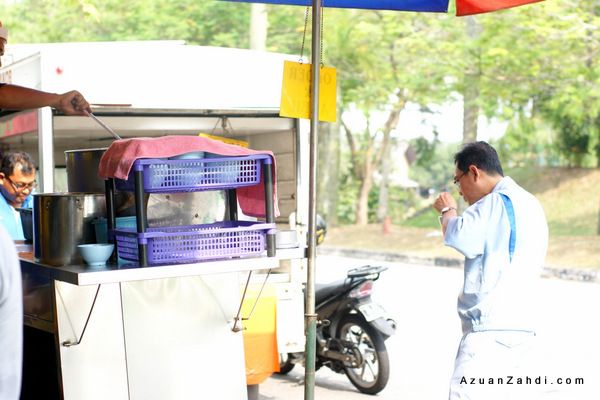 The next time you complain about the heat or if you are in the area of Shah Alam, make a quick pit stop at this bus stop and enjoy a bowl of refreshing Cendol Pak Akob. If you have been here please do let me know whether there is actually a bus stopping at this bus stop. I have been here so many times and not once that I saw a bus! 🙂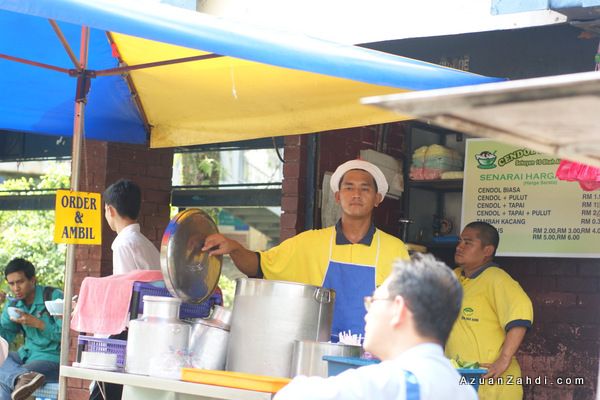 Cendol Pak Akob Seksyen 16, Persiaran Selangor (Landmark: opposite Masjid Jamek Raja Tun Uda)
My overall rating:
Cleanliness: 3.5/5
Ambience: 4/5
Food Quality: 4.5/5
Service Quality: 5/5
Value for money: 5/5
Overall: 4.5/5
You have any suggestions on places to eat? Why not share it at Selangorlicious' website and win great prizes worth RM36,000.00. Yes, that's right! Eat, Write and you might actually Win something. Only at Selangorlicious.
http://img.photobucket.com/albums/v37/azuan1880/blogs/2012/selangorlicious_ceria/Selangorlicious.jpg
Share this delicious Cendol on your FB and Twitter:
[facebook]http://www.azuanzahdi.com/index.php/2012/06/28/cendol-tapai-cendol-pak-akob-seksyen-16-selangorlicious/[/facebook]
[retweet]http://www.azuanzahdi.com/index.php/2012/06/28/cendol-tapai-cendol-pak-akob-seksyen-16-selangorlicious/[/retweet]
Saved: :: All Posts ::, Blog Posts, Featured Articles, FOOD, REVIEWS, Selangorlicious, SHAH ALAM KU..
Tagged: cendol, food hunt, glutinous rice, good combination, pandan leaf, red beans, shah alam