I love to travel and whenever I explore new places whether within Malaysia or outside, it is the food memories that excite me the most.
"Eat like a local" has always been my style and so far minus a few rare stomach upset cases, it has been a great way to enjoy local food and I've been successfully avoiding eating in over-priced tourist traps whenever I travel. One thing that I always do is to Google on places to go for good food before each trip and the online community are always there to help me find the best cuisines.
Thanks to Tourism Selangor, I can now contribute back to the online community by sharing my share of best places to eat in my home state of Selangor.
The #Selangorlicious campaign is back for the second year and this time it's more delicious with three parts of the campaign – Selangorlicious Foodster Blogging Competition, Selangorlicious EatOut and 'Selangorlicious Good Food Guide' & 'Selangorlicious Ramadhan Promotion Guide'. Click here for more info.

In supporting the campaign, I'll start my Selangorlicious food tour with a sharing of my 7 favourite places for food in Shah Alam. Why Shah Alam? This is the city I call home for the last 30 years and it's about time that I blog about it starting with these 7 favourite places to eat.
********
First on the list is my favourite spot for breakfast, Restoran Ceria in Section 3 Shah Alam.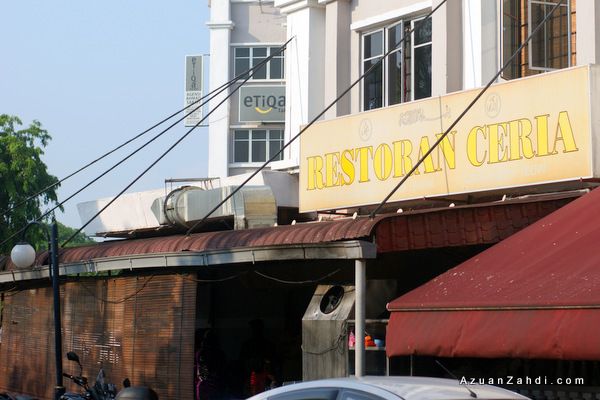 It may look like a very quiet and dull restaurant from outside but never judge a book by its cover!
This restaurant is actually quite famous within Shah Alam-ians for its original Nasi Lemak and Roti Canai. It may not be as established and as famous as some nearby Nasi Lemak restaurants but Restoran Ceria has its own uniqueness in terms of taste, fast service and friendly customer interaction.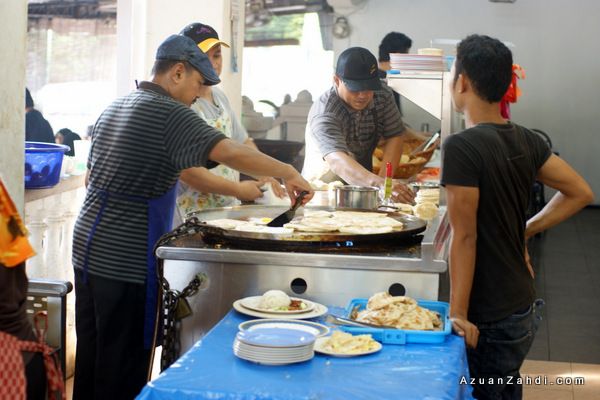 Never mind the simple setup. It is comfortable enough and people come here purely for the good food….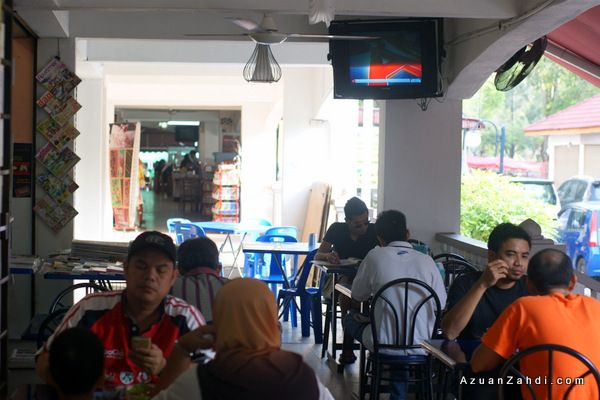 and this is that I meant by a GOOD FOOD! A must-try dish, Nasi Lemak Sotong.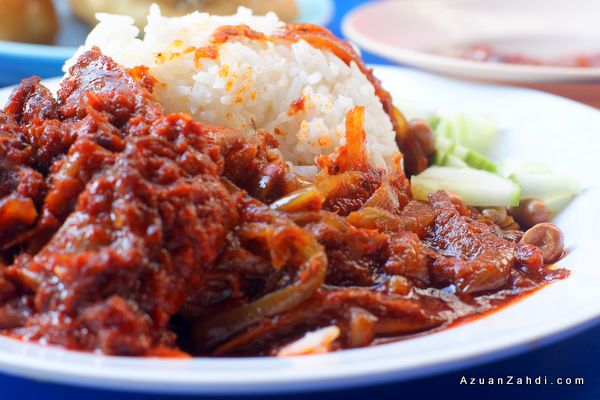 The beauty of Ceria's Nasi Lemak is in its sambal. It's a bit spicy but that adds the kick into the dish and goes well with the Nasi that always smells and tastes good.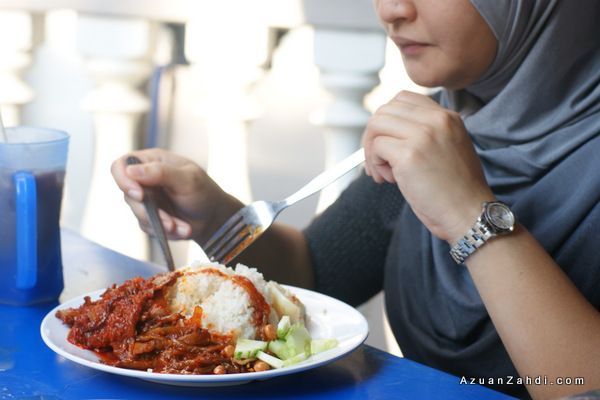 The additional sambal sotong is equally good as the squids are not too chewy and hard.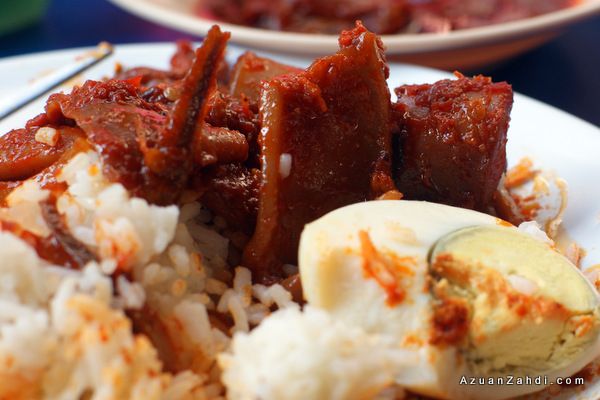 If Nasi Lemak is not your cup of tea, I highly recommend another famous dish you can find in Restoran Ceria, which is the Roti Tampal Telur Goyang.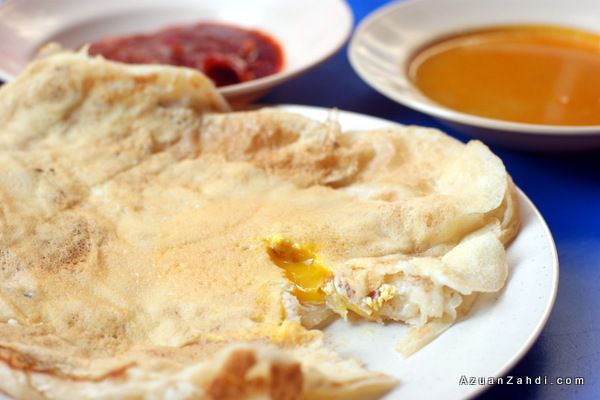 It may sound funny or even wrong but do not feel shy to confidently order this Roti Tampal Telur Goyang the next time you're here. The Roti Canai itself tastes good and similar to those I used to enjoy in warungs in kampong, but to top it with a nice ¾-cooked sunny-side-up egg makes it perfect.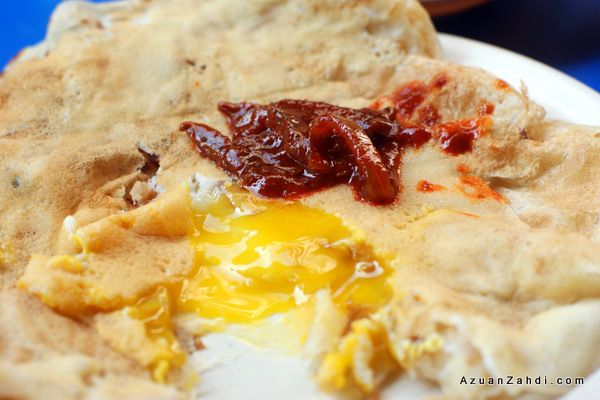 Lastly another dish that is a must-try here is the Cakoi/char koi (or whichever name you call it) with kaya. Fresh from the frying pan!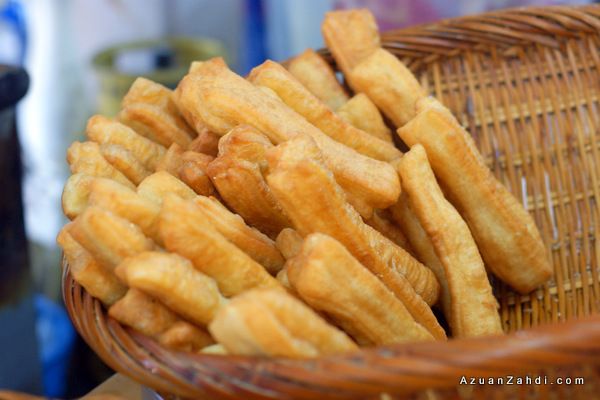 One is never enough!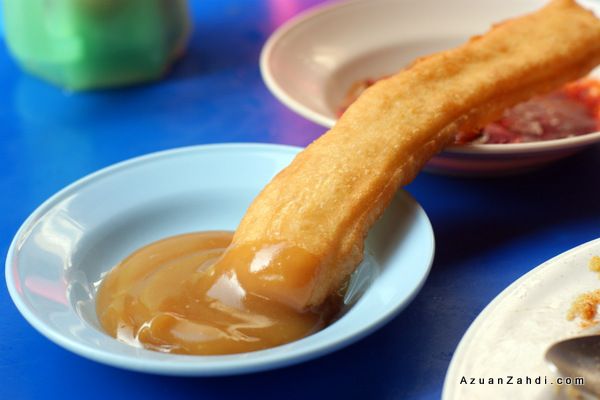 If you want to start a weekend on the right foot or kill off that Monday blues, start your day with a full breakfast here in Restoran Ceria and you can be assured that it will make you ceria (and full!) for at least a good few hours 🙂
Restoran Ceria Seksyen 3 Shah Alam, Wisma MAIS, (Landmark: behind Sect 3 McDonalds)

My overall rating:
Cleanliness: 4/5
Ambience: 3/5
Food Quality: 5/5
Service Quality: 4/5
Value for money: 5/5
Overall: 5/5
You have any suggestions on places to eat? Why not share it at Selangorlicious' website and win great prizes worth RM36,000.00. Yes, that's right! Eat, Write and you might actually Win something. Only at Selangorlicious. 🙂

Share this delicious Nasi Lemak on your FB and Twitter:
[facebook]http://www.azuanzahdi.com/index.php/2012/06/25/nasi-lemak-and-roti-tampal-restoran-ceria-selangorlicious/[/facebook]
[retweet]http://www.azuanzahdi.com/index.php/2012/06/25/nasi-lemak-and-roti-tampal-restoran-ceria-selangorlicious/[/retweet]
Next: 6 more great places to eat in Shah Alam!