A few months back I visited and blogged (click here to read) about Malaysia's own Royal Malaysian Air Force Museum which features a range of Malaysia's air force hardware. Despite having fun during that visit, I knew that RMAF museum has a lot of catching up to do to be at par with other aviation museums out there. As part of my Adelaide holiday trip back in March. I managed to slot it a quick few hours slot into the already packed itinerary to visit Adelaide's South Australian Aviation Museum (SAAM).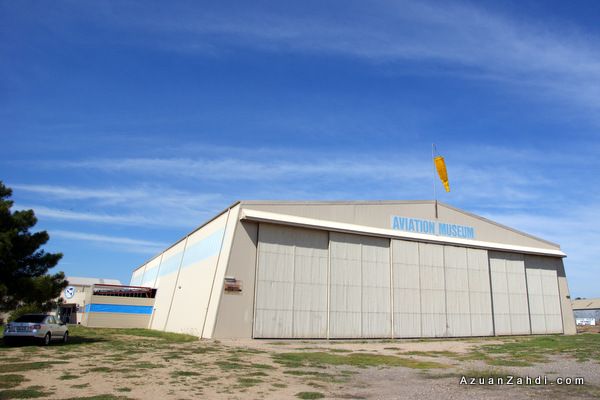 A short train ride from the city to Port Adelaide where SAAM is located.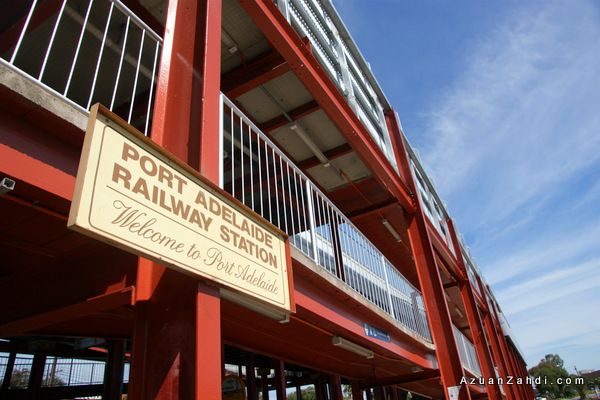 I had a deal with my better half that if she followed me for a few hours to the museum, I would pay her back with few hours x 2 of accompanying her shopping at the mall. A fair deal and it was kind of nice to have a 'date' despite the fact that my attention was divided between her and the planes at that time! Haha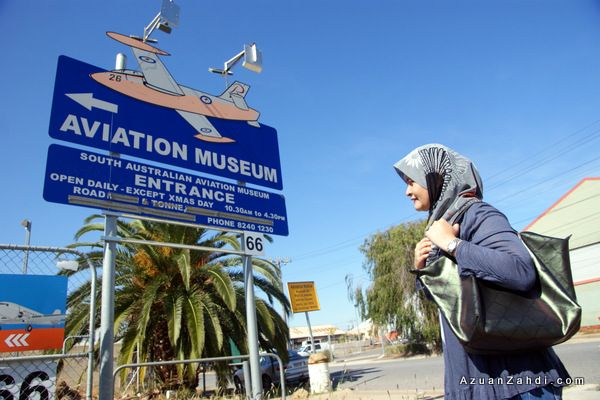 SAAM is managed by a non-profit incorporated organisation operated by volunteers. An aviation museum runs by aviation enthusiasts, that is a recipe for success and I had high expectations prior to the visit.
The moment I stepped into the museum display floor after paying the $9 entry fee, I knew that I was absolutely right. "Awesome" was the only word that came out of my mouth for a good 15 seconds.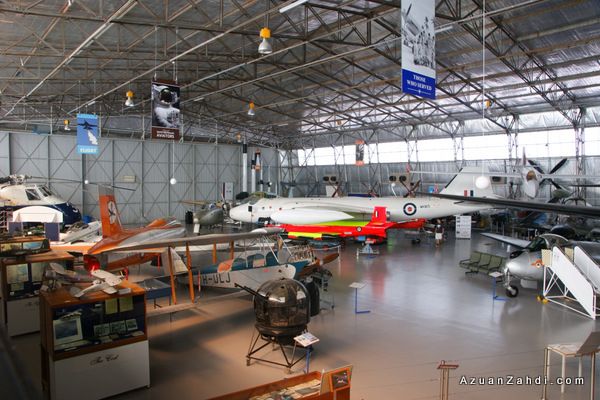 I don't know where to start as there is something interesting at every corner of the building. Noticing that I was like a small boy lost in a toy store, my wife immediately asked me to start checking out the displays clockwise.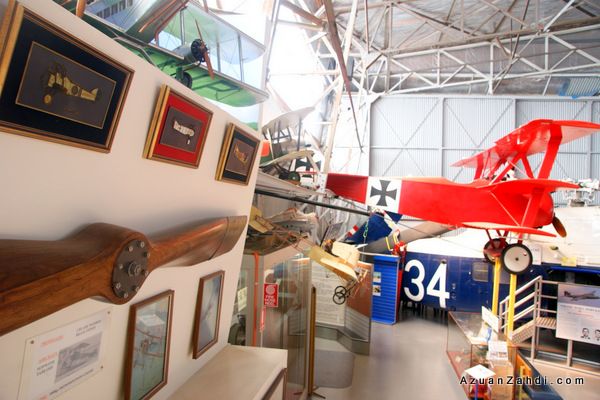 Starting with a few panels of Australian aviation history. Newsclips, photos, plane models, uniforms, headwear, you name it; they got it all from way back to the early days of Australia aviation.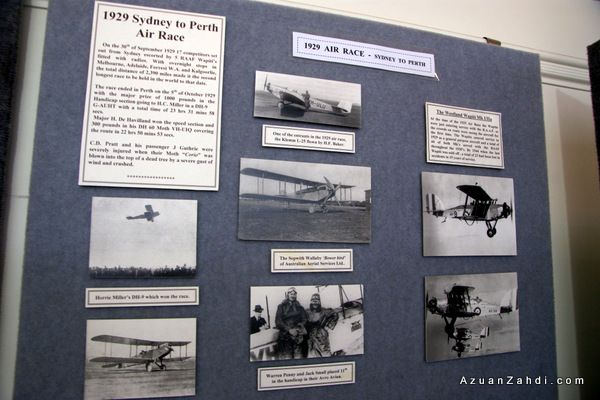 The Life and Times of Roy Marten.
There's also "Our early women pilots" and "Australian Women Pilot Association" sections.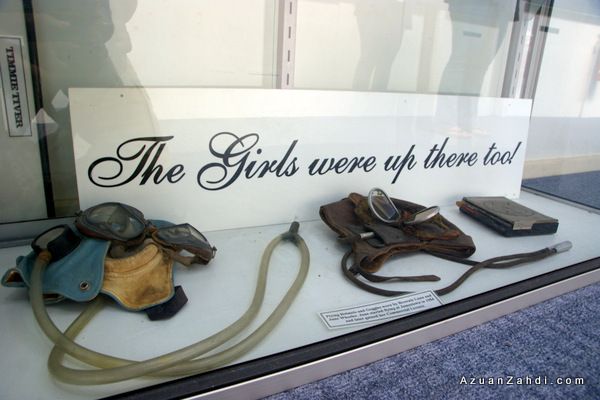 A poster from 29 years ago. Parafield Airport has been around for quite some time and this is the same airport that I visited on Day 1 of my Adelaide Trip for the Parafield Airshow (click here to read).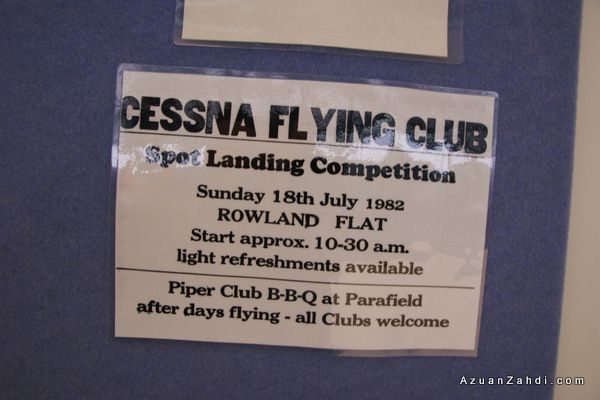 Fokker F27 Friendship Mk100 "VH-CAT"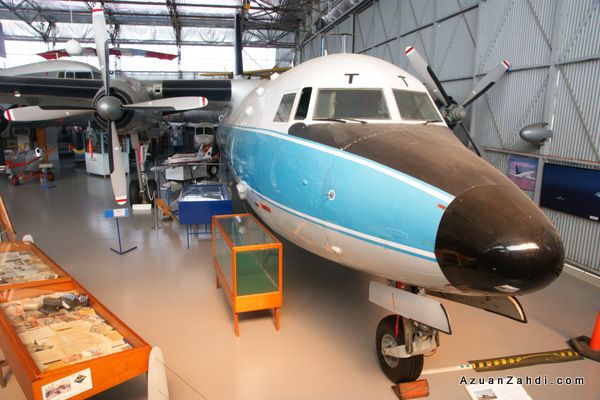 Restored and now on-display at SAAM. Click here for more.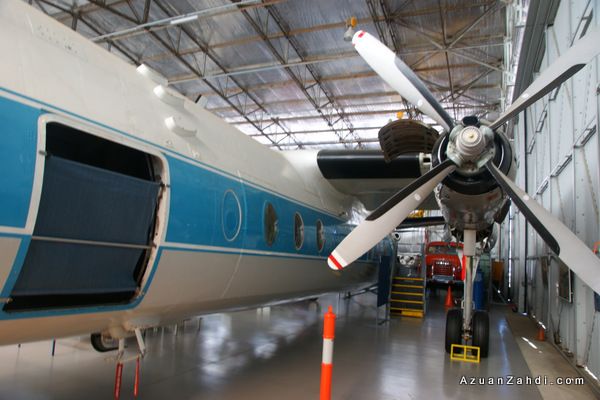 Douglas C-47B Dakota (A65-114). This aircraft's interior is accessible to the public. This plane crash landed at the Edinburgh Airforce base back in 1986 and after a 10-year storage and 6-years restoration, it is now one of the famous attractions of the museum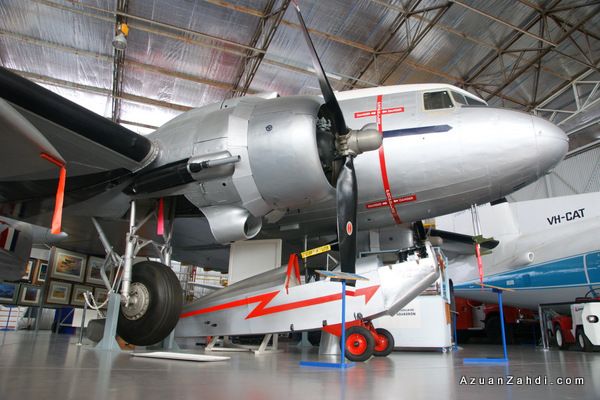 Previously used as a VIP transport plane, we were the VIPs for the day 😛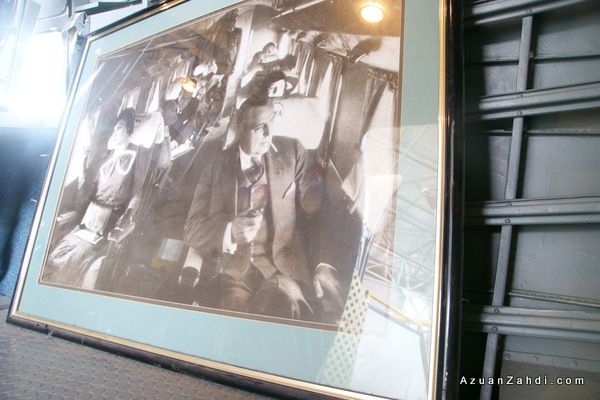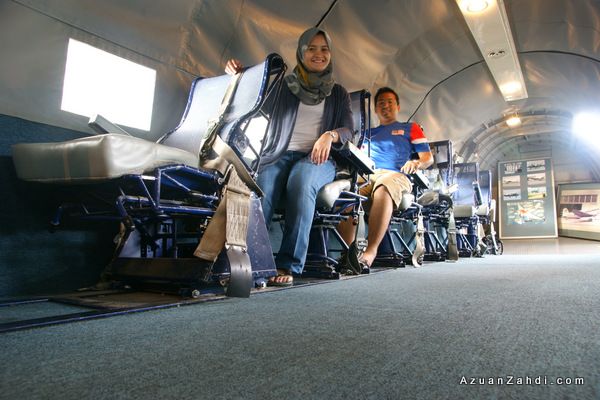 For fans of smaller prop planes, Sheppard CS2, first flown in 1938. Classic.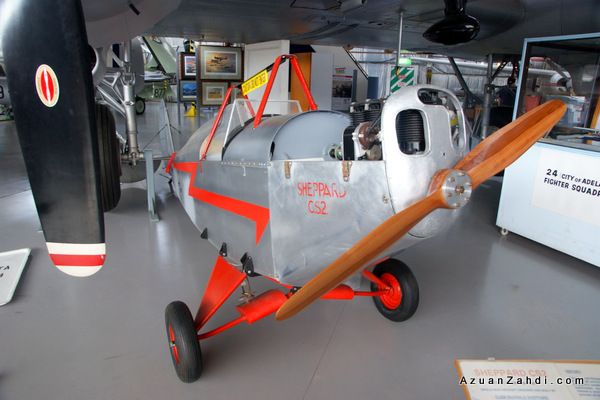 One reason why I would never be a pilot, I failed miserably at this old-school simulation thingy!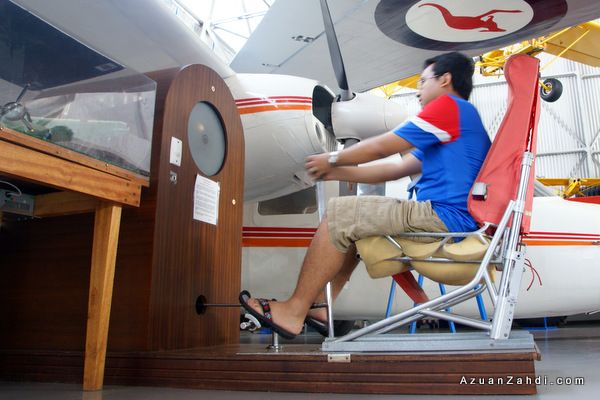 DC-10 plane models including MAS! I still remember when I was a kid flying on the DC-10 to Jeddah. A really tough bird.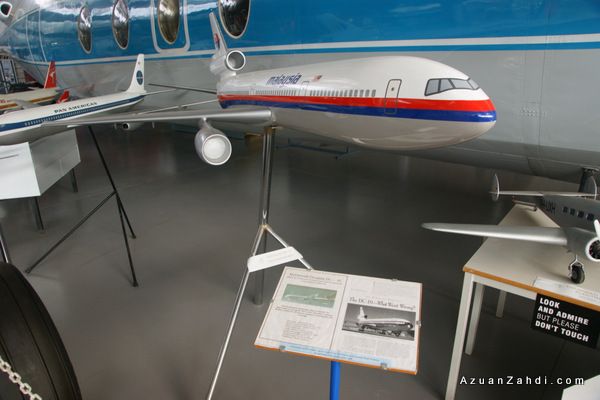 One of my favourite sections of the museum – "The Story of RAAF Canberra Bomber A84-231". We watched a video on the Vietnam Conflict played on screens inside the chopper.
A different kind of aviation hero 🙂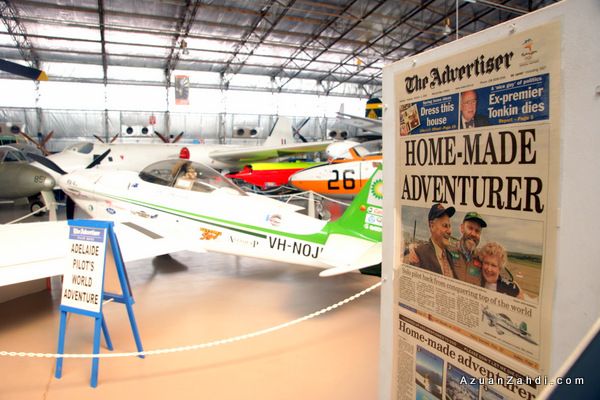 A spitfire parachute flare on display
Qantas 747, the Queen of the Skies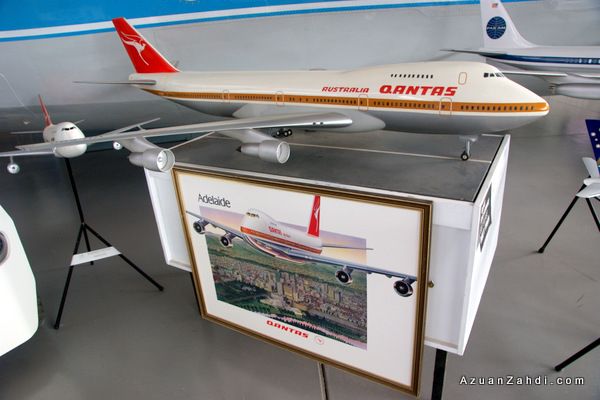 AA gun?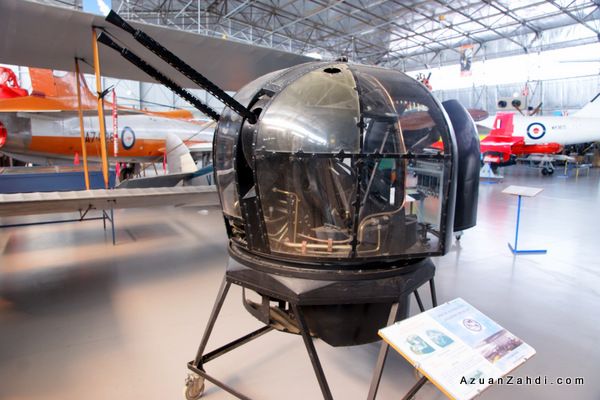 The early birds…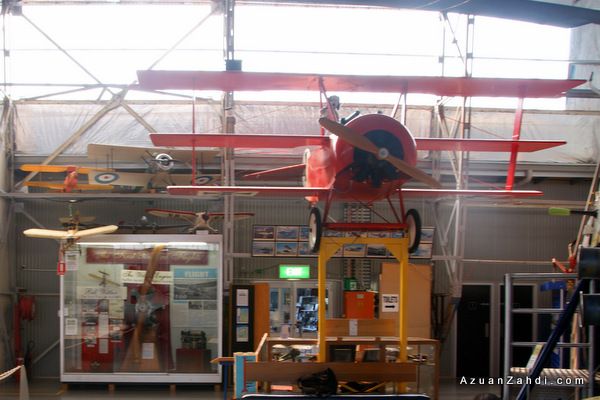 The rest of the aircrafts on display.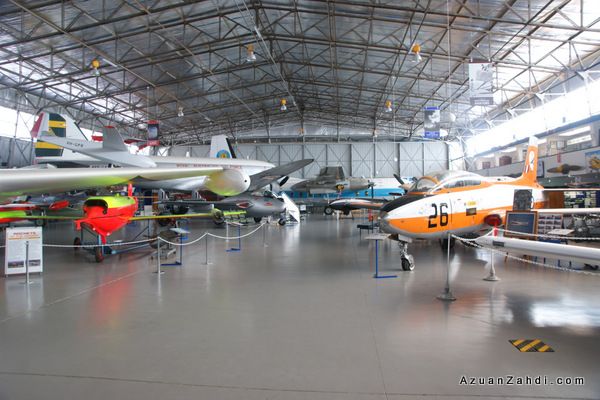 After about 90 minutes touring the museum displays, it was time to leave. Of course, I had to spend some Aussie dollars buying some SAAM key-chains and souvenirs. This is much better than those cute-koala-key-chains that can be found anywhere in the land of down under.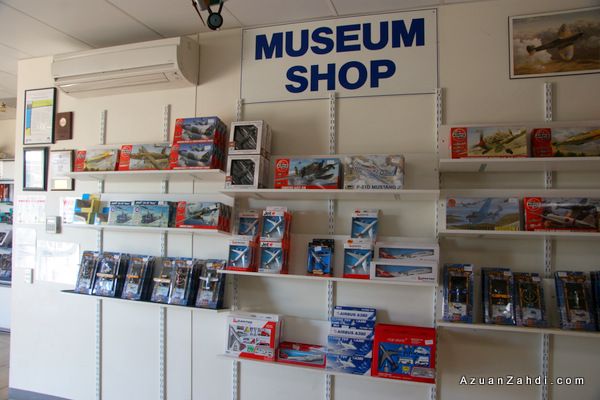 A happy aviation-fan!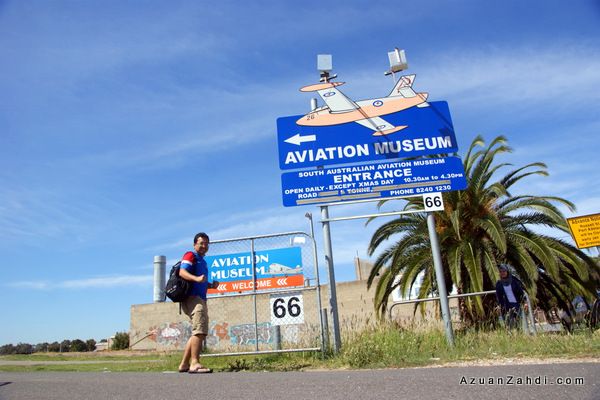 I strongly encourage those who are interested in aviation or have someone in the family that loves planes to visit this wonderful SAAM Museum. I really hope that one day the Malaysian aviation scene would come out with something similar or perhaps improve on the current RMAF Museum to include civil aviation so that our important aviation history and achievements can be preserved for many years to come.
Share this on your Facebook and Twitter
[retweet]http://www.azuanzahdi.com/index.php/2012/06/03/south-australian-aviation-museum-a-must-visit-for-aviation-enthusiast/[/retweet]
[facebook]http://www.azuanzahdi.com/index.php/2012/06/03/south-australian-aviation-museum-a-must-visit-for-aviation-enthusiast/[/facebook]