Never in a million years did I think I'd find myself being featured on live TV across Malaysia!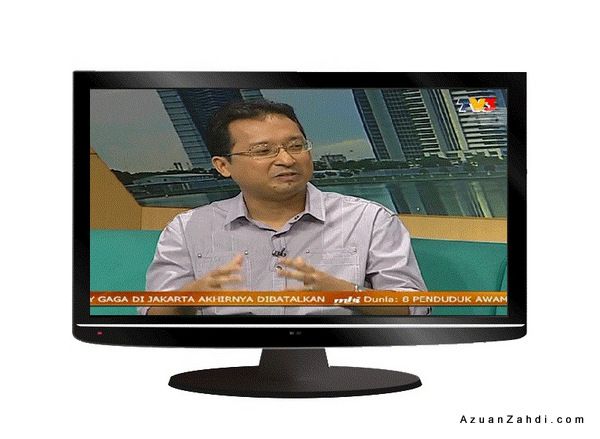 When I received a message last Friday from the producer of MHI TV3 asking me to be on the show as a guest, it took me a few seconds to convince myself that I was not day-dreaming! After a couple of phone calls and applying leave from work, I was all set to be one of the two bloggers to be featured on Malaysia Hari Ini (MHI) on 28th May 2012.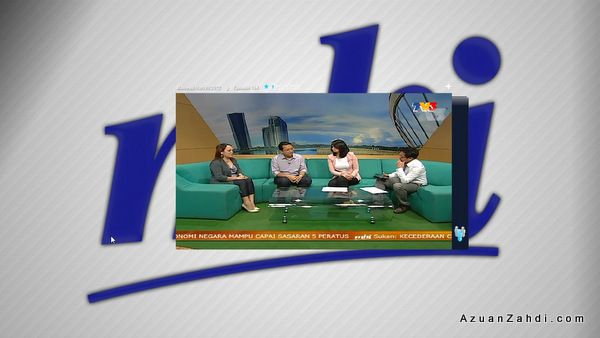 I was supposed to be in Sri Pentas by 7am. Not wanting to take any risk, I left Shah Alam as early as 6:00am after Subuh prayer and arrived at 6:30am. It's the school holiday lah, so traffic was good!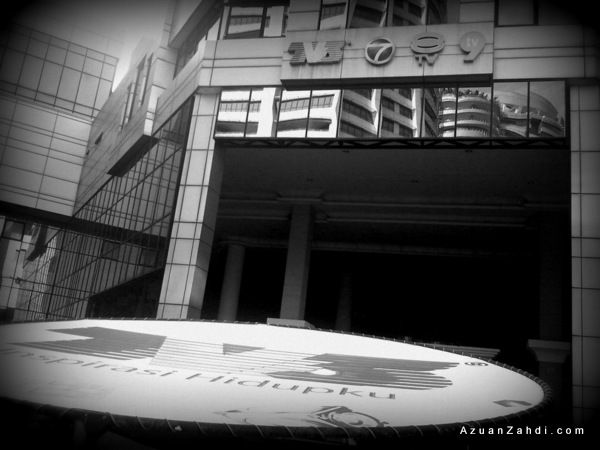 I thought I was early but Cath-J, the other blogger to be interviewed was there earlier than me waiting anxiously at the waiting room. Together with us in the waiting room was a genius school girl who invented a cool device that won some awesome awards in Korea and Romania. I can see how proud both the father and mother were when they were talking about the daughter's success.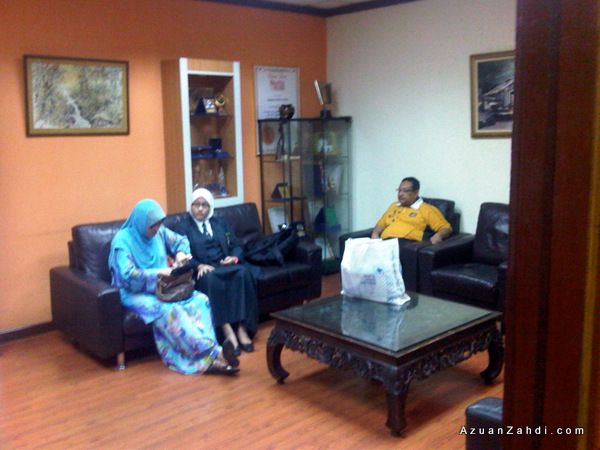 Since we were scheduled to be on the first segment, we were the first to be called up for some make-up action @ the make-up room next door.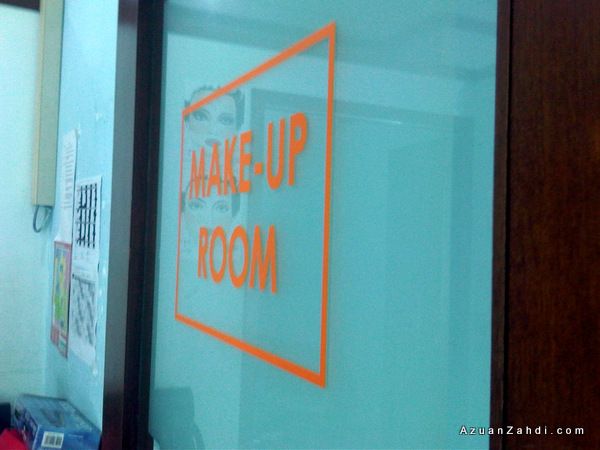 They spent about 2 minutes with me but about 10 minutes doing make-up for Cath-J. I was tempted to be funny and ask "my face is beyond repair is it, so 2 minutes is enough?" but I decided to keep it to myself. 😛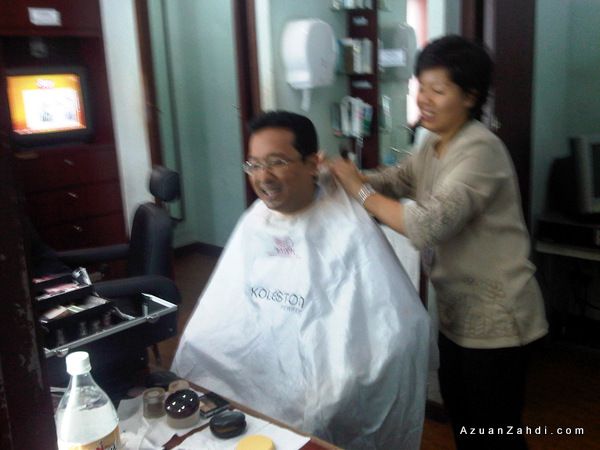 The crew were running here and there and in a matter of minutes we were ushered in to the Studio. Geared up with cordless mics and we were ready to rock the show!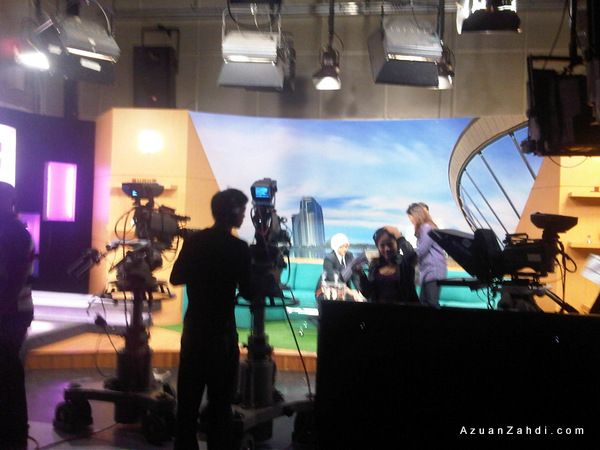 Zahan Rashid and Ally Iskandar, 2 friendly hosts introduced us as "pakar bloggers". I am never a pakar and not a famous blogger but I'm thankful of what I had achieved with AzuanZahdi.com.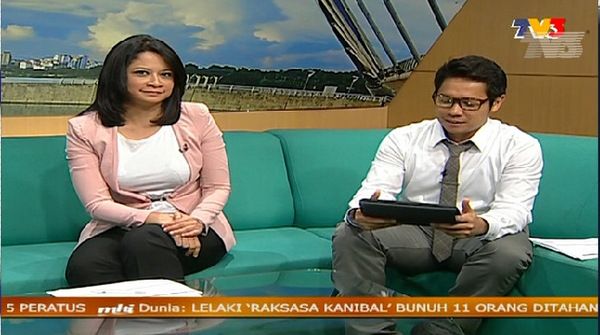 Based on comments online (MHI's Facebook) some viewers are not happy with Zahan's style in hosting the show but I think she was quite good especially her spontaneous follow up questions.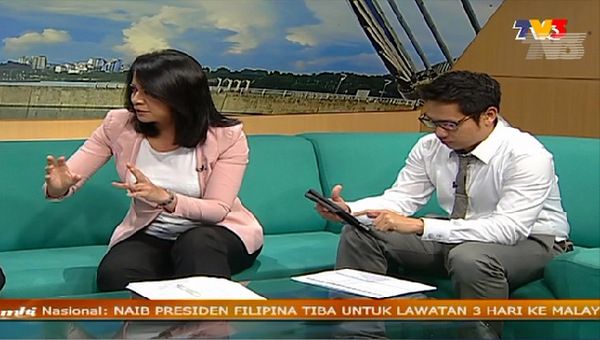 "Penulis Blog"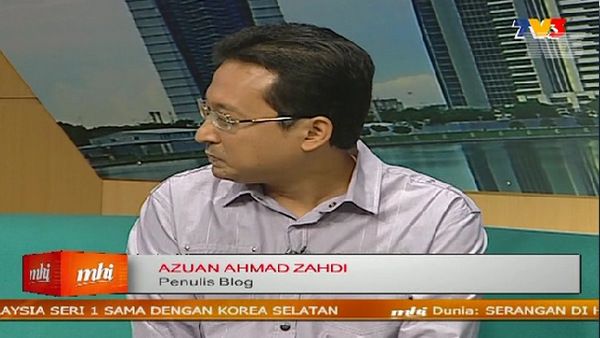 First few seconds, I had shaky voice but once the adrenaline starts to kick-in I felt a bit calmer.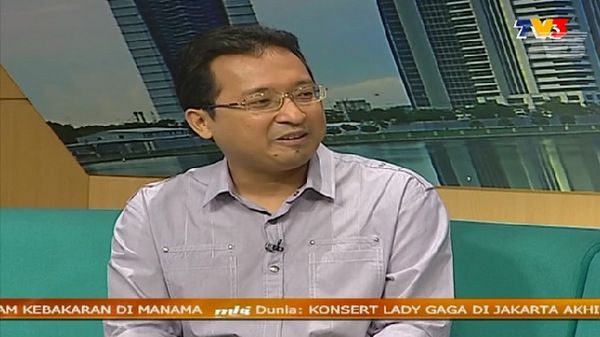 We took turn to speak and answer questions from both Zahan and Ally.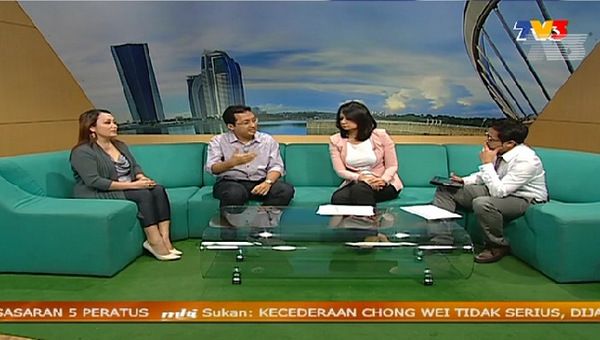 Cath-J in action.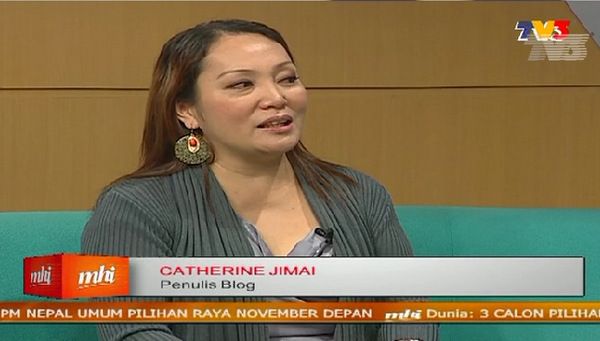 I got excited after the first question and that is when my hand gestures started to move along! Haha
2 callers called in but none of them were really asking questions. Lucky for us! Haha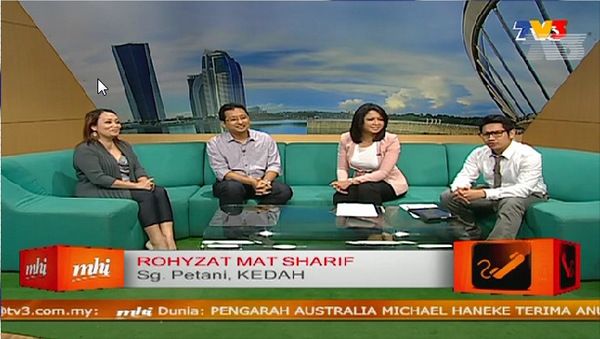 I even had the chance to throw a joke about being a Selangor fan watching a football game in Kelantan. Glad that they found it rather funny.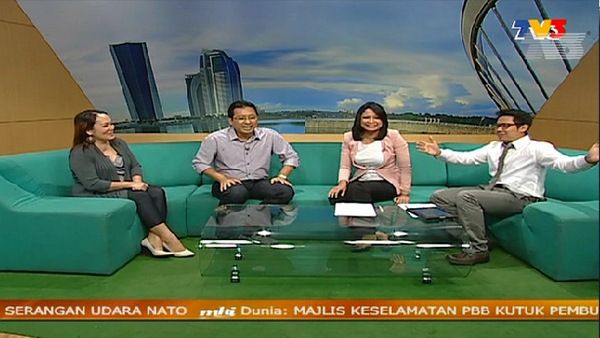 Courtesy of Tonton.com.my, here's a video of the interview 🙂
After about 20 minutes, we left the studio (did not get a chance to snap photos with the hosts due to time constraint).
Back at the waiting room for breakfast.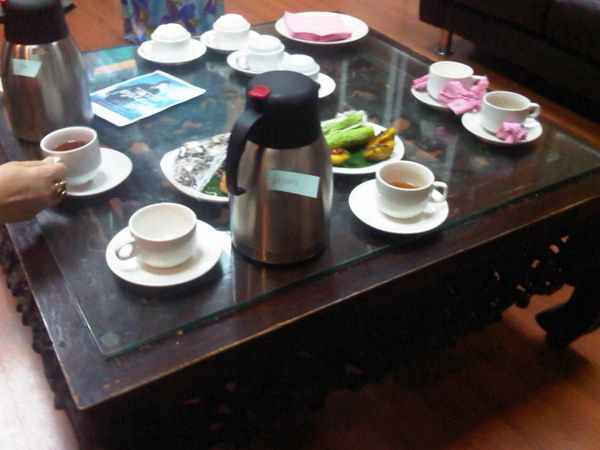 Datuk DJ Dave, Man Kidal, Liyana Jasmay were at the waiting room as well. "Terasa retis sekejap!" LOL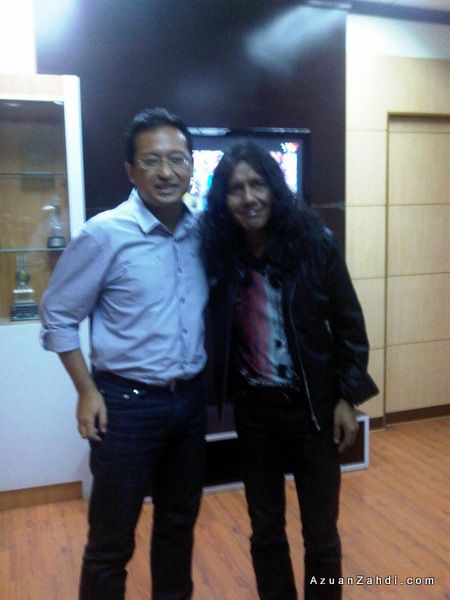 Overall I think the whole interview and being on-air experience was not too bad 🙂
I would like to thank the producer for the invitation, MHI and TV3 crew for treating us well, Ally and Zahan for being nice and easy on us, my wife for dressing and waking me up!, Cath-J for being such a nice person(and a great blogger too!) and last but not least to Jay Jamalina who asked me on Twitter what I was doing in Sri Pentas on early Monday Morning. Thanks Jay for tips on staying calm and I actually stole and shared your idea of "holiday" in a hotel room within KL because of nice pillows to the whole country! LOL
MHI done. Bigger things in the future? InsyaAllah! 🙂
Share:
[facebook]http://bit.ly/LCe3Ff[/facebook]
[retweet]http://bit.ly/LCe3Ff[/retweet]
Saved: :: All Posts ::, Blog Posts, Featured Articles, PERSONAL
Tagged: ally iskandar, blogger, bloggers, live tv, malaysia hari ini, proud smile, rashid, school holiday, shaky voice, sri pentas, tv3