We had seen enough of Australian faunas after the first two days of our Adelaide tour (click here to read day 1 and day 2). Kangaroos, Wallabies, Dolphins, Seals are all cute and adorable but we were ready to explore what other attractions Adelaide has to offer besides these lovely wildlife. Day 3 agenda was designed to be a relaxing day with two short trips checking out Beerenberg Strawberry Farm and St Kilda Adventure Playground.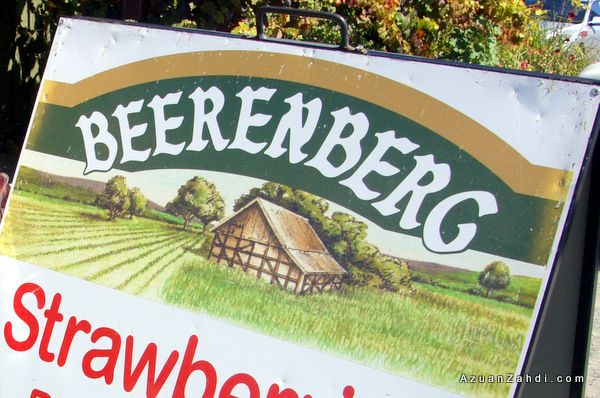 Beerenberg Farm is a well-known Australian producer of jams in particular strawberry jam and various types of sauces.
Even before the trip, the Beerenberg brand is something that I'm familiar with as these jams are a common sight at breakfast buffet spreads in several hotels in Malaysia. It was nice to be able to visit the Beerenberg Strawberry Farm and see part of the process of making the delicious jams.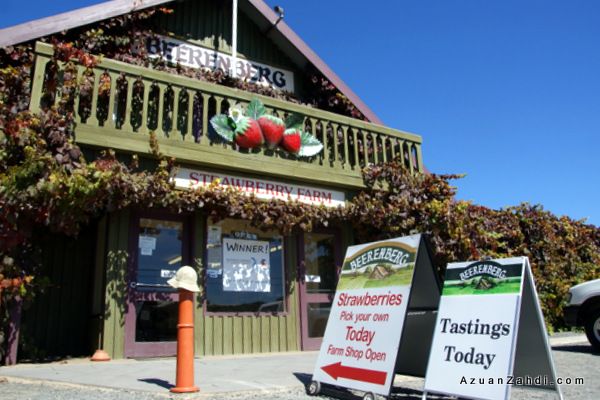 A farm shop welcomes the visitors where it features delicious range of Beerenberg products. A great souvenir for family and friends back in Malaysia.
Instructions on the main attraction of the farm, strawberry picking activity!
For a fee of $3 per person, we got the opportunity to pick our own strawberries. The strawberry price varies from season to season but is usually around AUD $9.50 per Kg and you must purchase all strawberries you pick.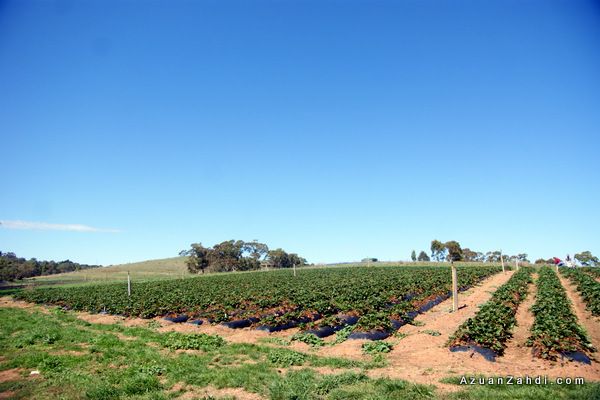 As fresh as it gets!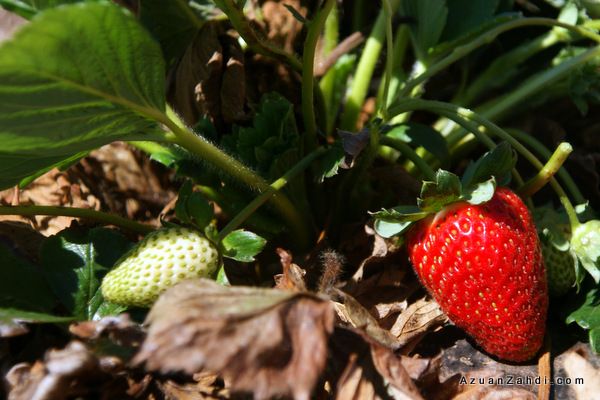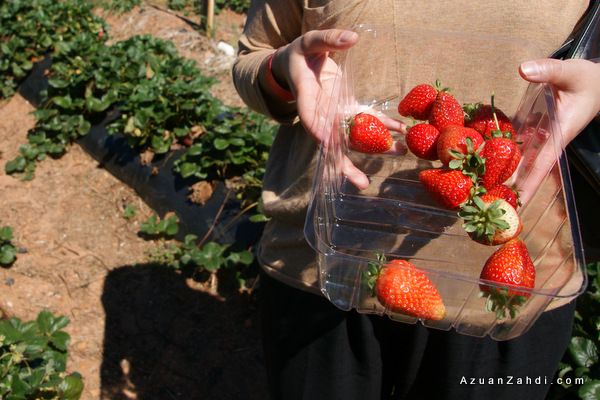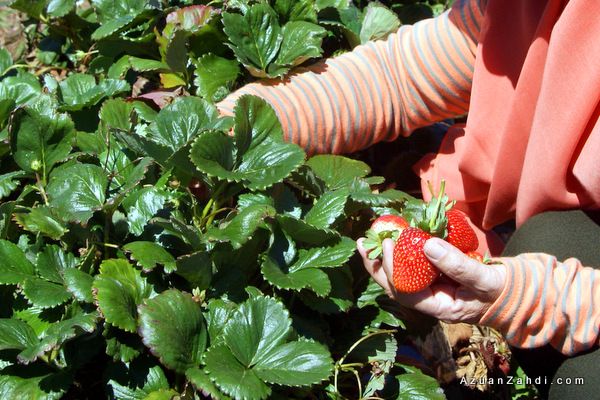 Nice. Soon to be red.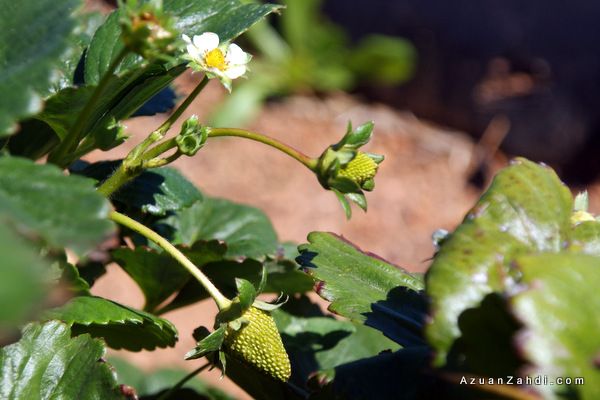 The strawberries tasted perfectly fresh and I had strawberry as dessert for a few days. Beerenberg grows its strawberries to pass stringent taste and quality tests. The strawberries used in all products are the same fresh fruit visitors can see and pick at the farm.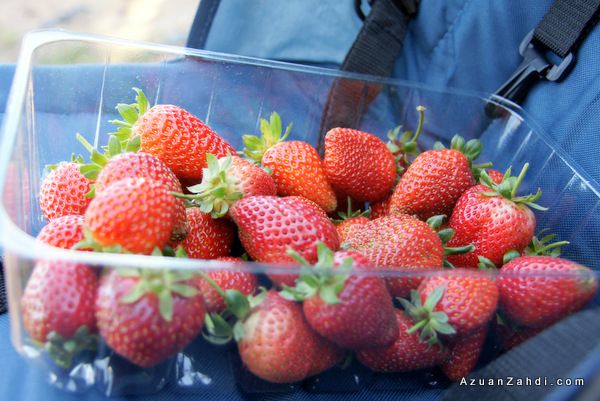 Close-up view of one of the pink roses that are harvested for the production of Beerenberg's famous rose petal jam.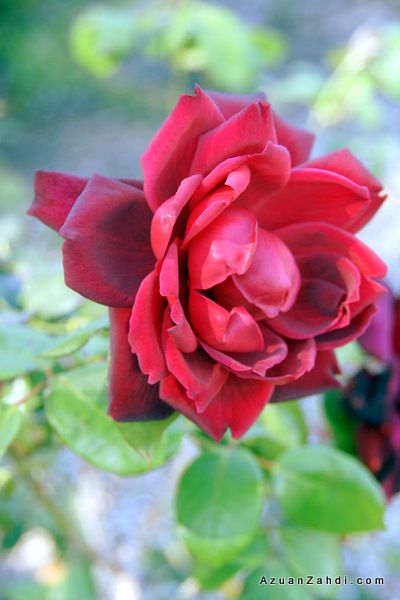 On the way back from the Beerenberg, we made a quick stop at Hahndorf town, Australia's oldest surviving German settlement.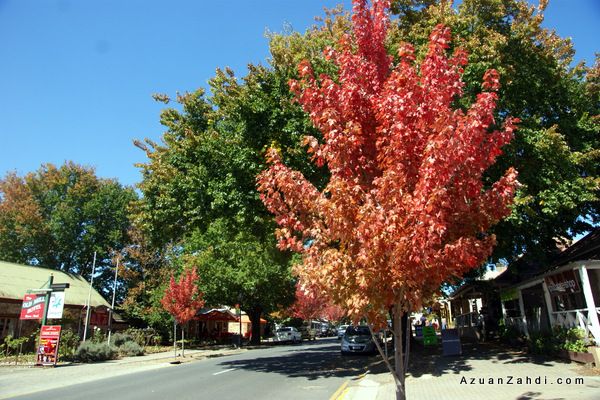 Hahndorf is really a unique place as the strong German flavour can still be seen on buildings, shops and galleries within the town.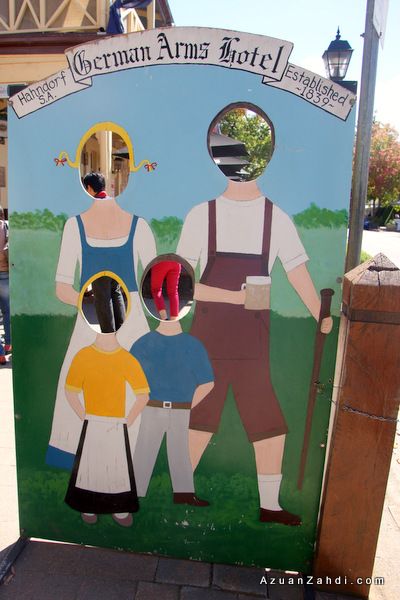 After a short lunch (and shopping) break in the city, we were off to our next destination. About an hour drive from the city is St Kilda Adventure Playground!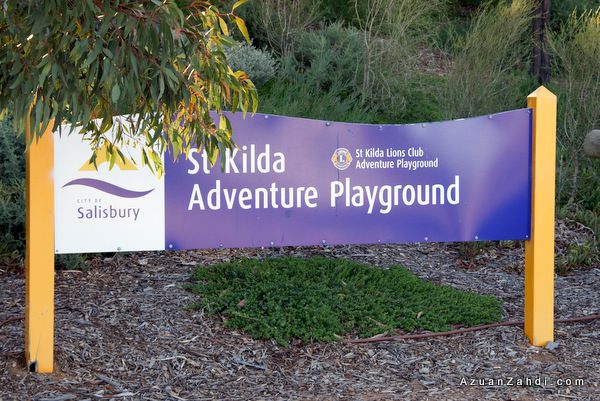 This award-winning playground is like no other. It offers a mixture of huge, unusual, creatively designed and built playground rides that are suitable for all ages.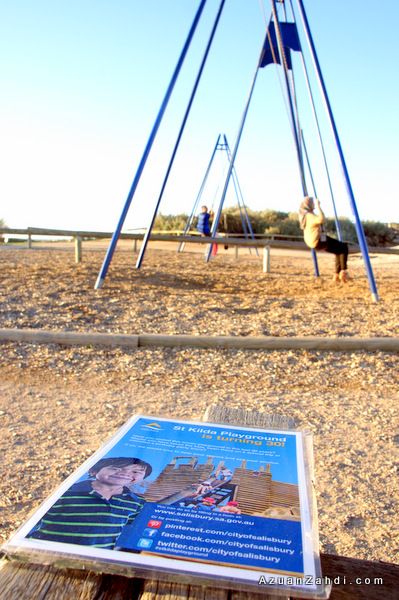 It is huge and I have never seen anything like it anywhere else.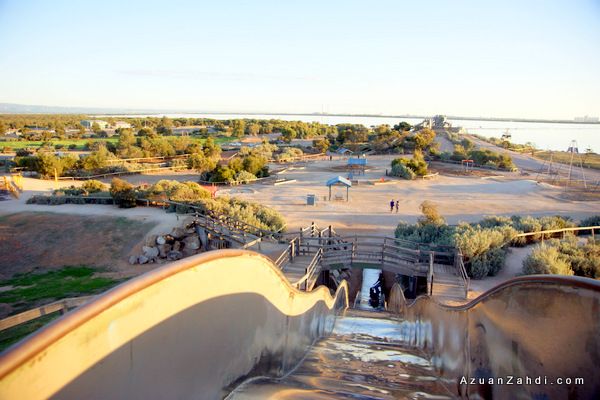 There are two sets of giant wave slides available at St Kilda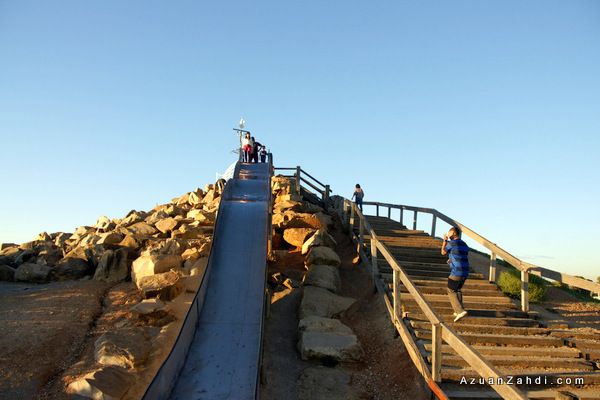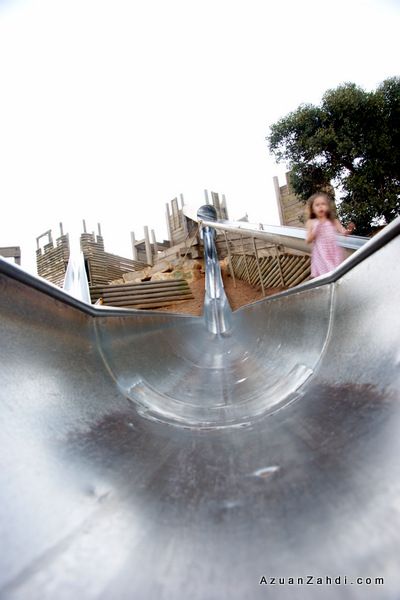 We were feeling a bit more adventurous so we had to try the flying fox!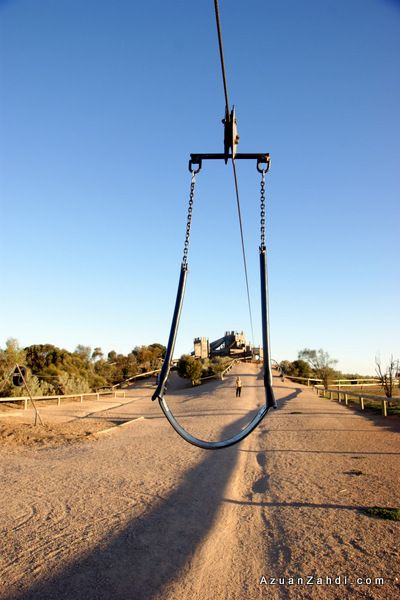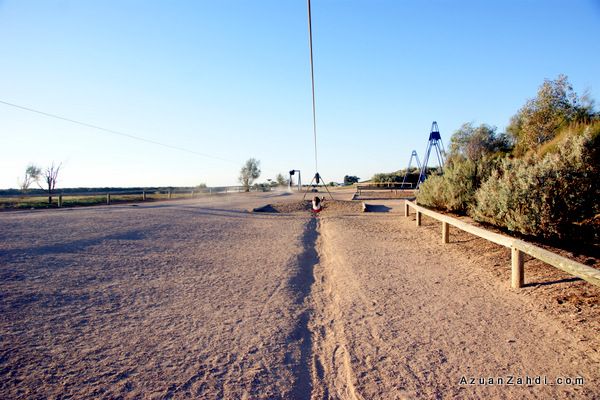 The maze to keep the young ones entertained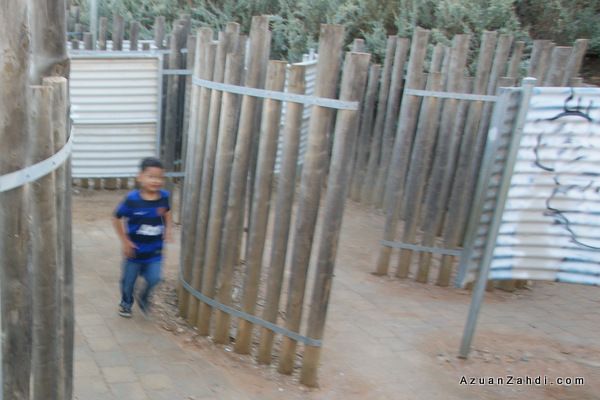 Ready for some swinging fun?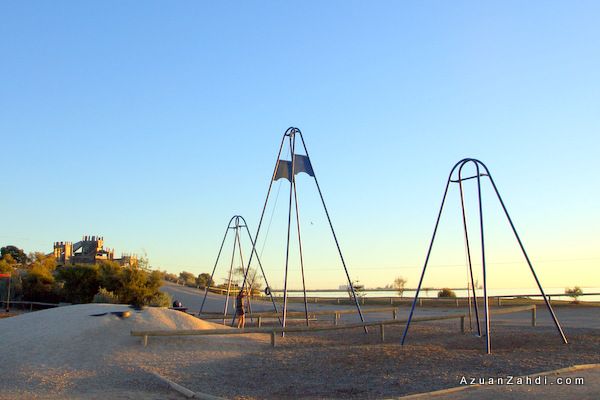 Or you prefer some good old see-saw action?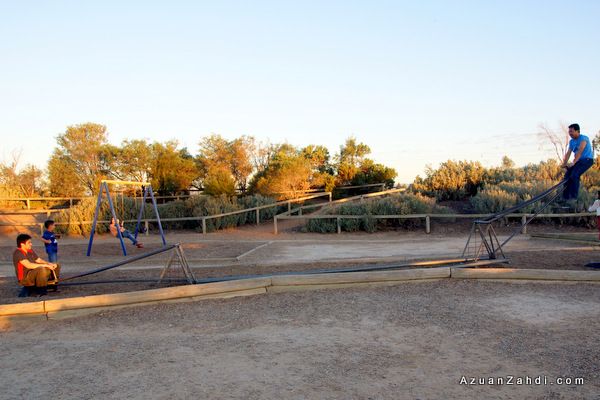 It's all there; we actually spent a good 75 minutes running around like little kids enjoying the rides over and over again.
and just like many other places in Adelaide, it is also a great place for photographers.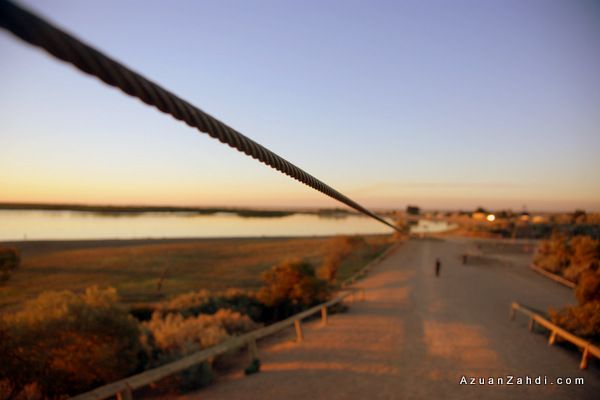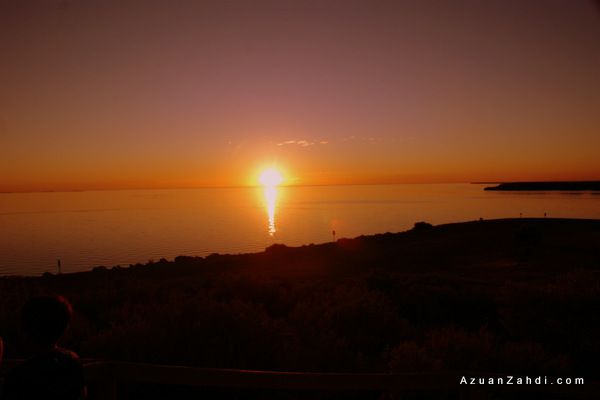 The only drawback is that the place is literally within an area of a SUPER HUGE Sewerage Treatment Plant so occasionally you might be bothered by a bit of unpleasant smile and flies/insects.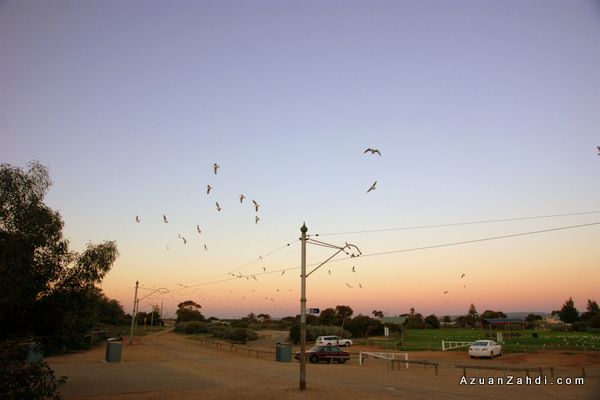 My advice is to keep it to the playground fun and keep your picnic basket inside the car to enjoy it somewhere else! 🙂
ohh by the way I forgot to mention that the St Kilda Adventure Playground is FREE!
What is a holiday without some rest and relax so it was nice to enjoy day 3 with strawberry picking in the morning and playground in the evening. Coming up next, day 4, the day for aviation geeks (aka the one with visit to the Aviation Museum!)
Share this blog post:
[retweet]http://www.azuanzahdi.com/index.php/2012/05/24/beerenberg-farm-and-st-kilda-adventure-playground/[/retweet]
[facebook]http://www.azuanzahdi.com/index.php/2012/05/24/beerenberg-farm-and-st-kilda-adventure-playground/[/facebook]