One of the items in my 2012 'to-do' checklist is to watch our national football team in-action outside Malaysia. The Harimau Muda (although classified as a club) is actually a big part of our Malaysian under-23 team (minus few key players) and with the team playing in Singapore-league for the 2012 season, it opens up an opportunity for fans like me to cheer for the tigers away from Malaysia!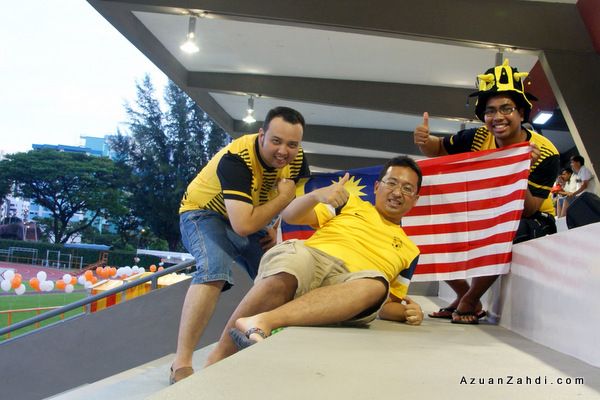 After weeks of planning and making arrangements, me and 2 of my buddies, made our way to Singapore on one fine morning.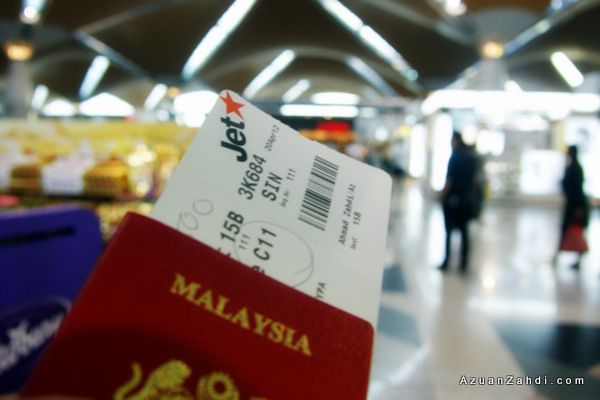 RM150 for flight ticket per person. With our "kulit harimau" or Harimau Malaya/Muda jerseys, flags, hats, cameras we started our journey in KLIA.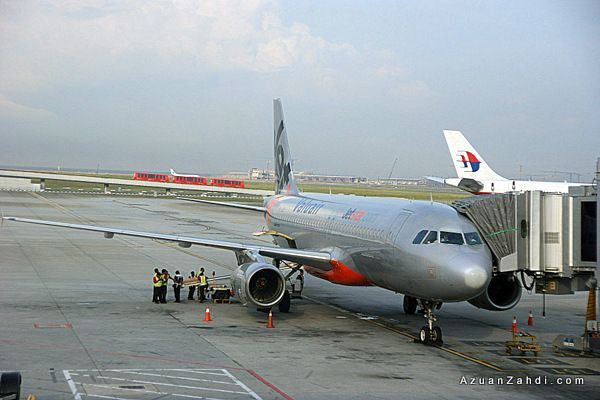 A little news article on The Star sports section that caught our attention.
Building up the excitement towards the game we were heading to!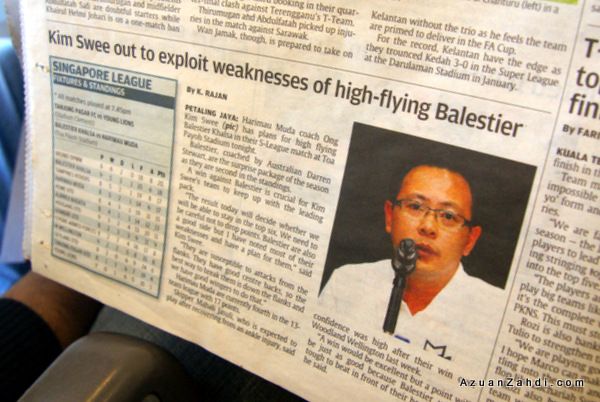 Safely arrived at Changi Airport.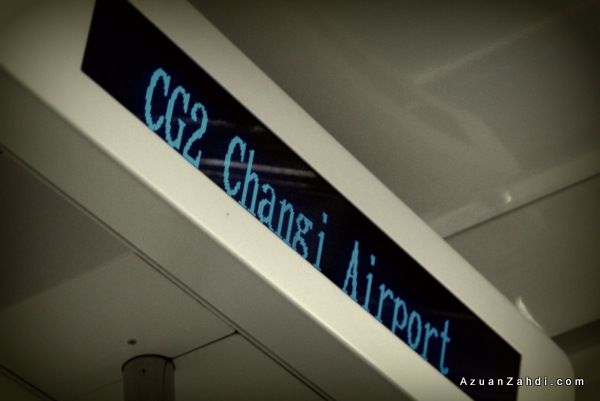 Time to find some food and a short sight-seeing before the game 🙂
12:00noon – 7 hours 45 minutes before kick-off: Lunch at Arab Street, the famous Zam Zam Restaurant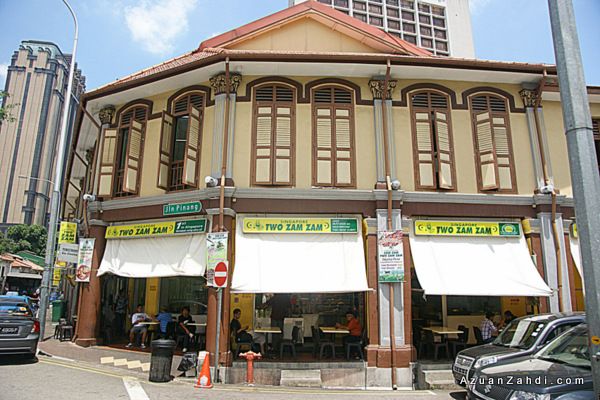 Murtabak and Nasi Briyani to keep our energy level high throughout the game later that day.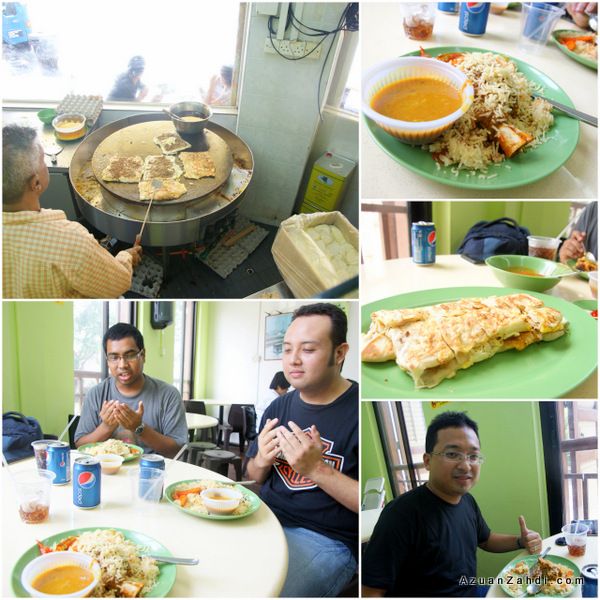 "Tiada sepenting seruan Illahi" – Prayers at Masjid Sultan, Arab Street. A beautiful mosque!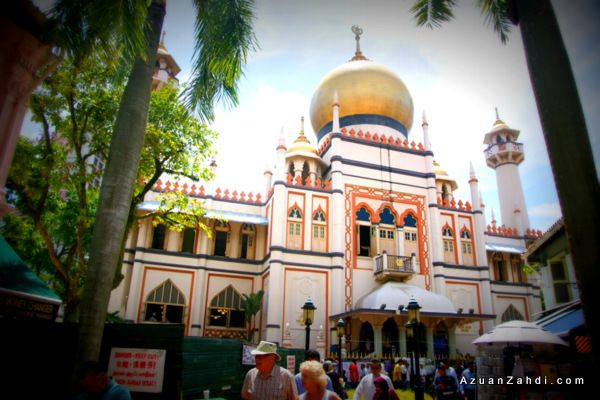 A short sightseeing around Arab Street.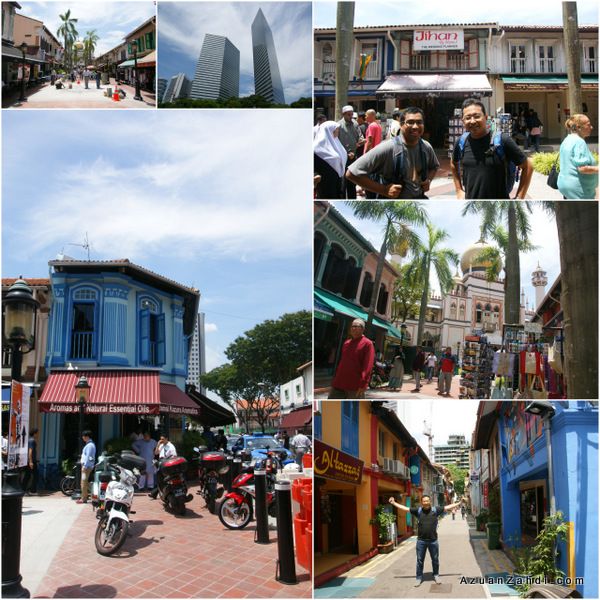 3:00pm – 4 hours 45 minutes before kick-off: Check-in to our RM65 per bed per night hostel, the River City Inn.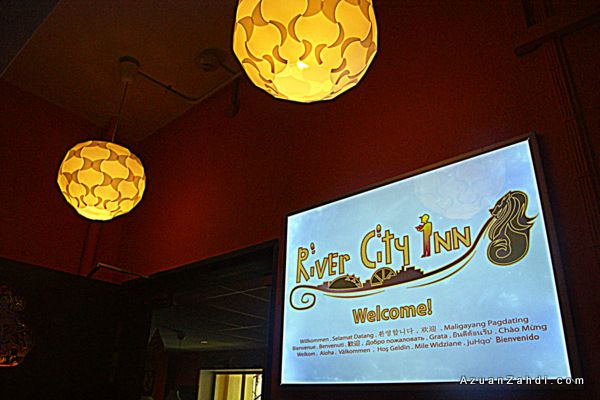 A laidback hostel highly recommended for those with tight budget. Clean, fun and full with facilities!
4:45pm – 3 hours before kick-off: This blogger and 2 Harimau fans made our way to Toa Payoh Stadium. Wearing our 'kulit' or the Harimau jerseys on Singapore's MRT trains was an experience by itself. Quite a number of people smiled and I can sense that a few was not happy to see us! haha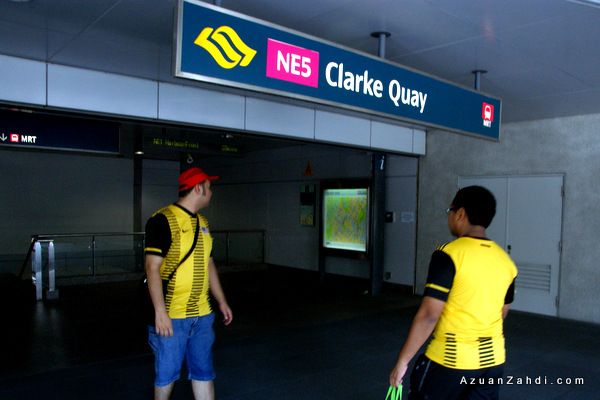 5:30pm – 2 hours 15 minutes before kick-off: Safely arrived at Toa Payoh Stadium, home stadium for Balestier Khalsa FC, Harimau Muda's opponent for the night!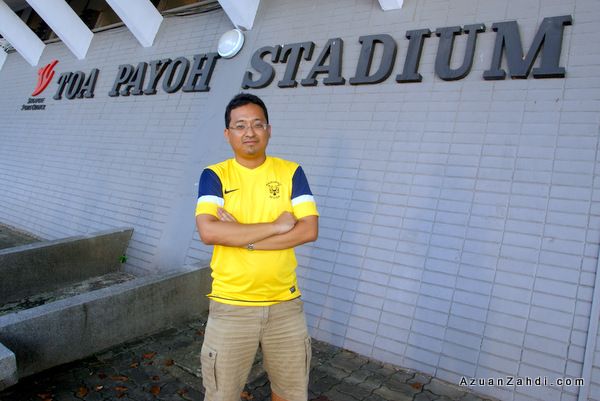 It was quiet as ticket sales started only at 6:30pm. It didn't stop us from taking photos and checking out the Stadium. Hats off to Singapore for having quite a number of football facilities well-maintained throughout the country despite the limited land. You don't need big stadiums to do well in football! *hint hint*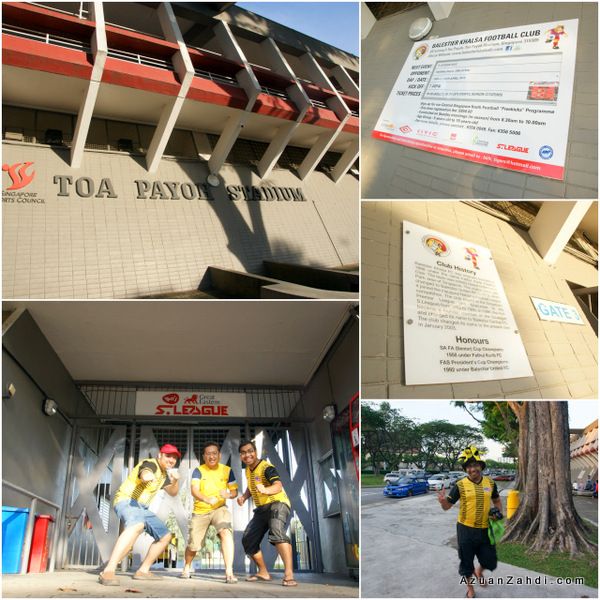 5:45pm – 2 hours before kick-off: we were busy snapping photos when I saw a bus coming in. It was the players arriving at the Stadium! Teamwork spirit can be clearly seen as players helped each other unloading stuff from the bus.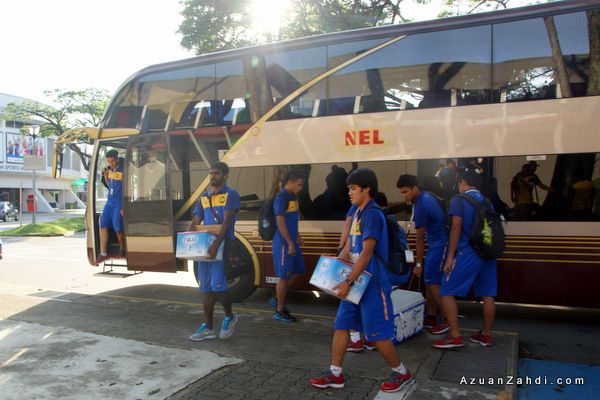 Captain, Mahali Jasuli and Thamil Arasu, 2 out of many star tigers of Harimau Muda!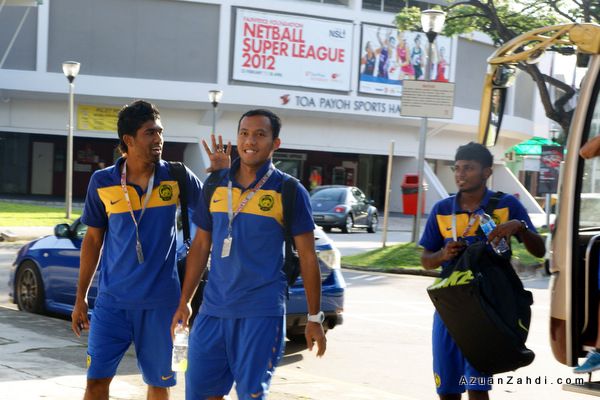 No, they were not there for the Netball Super League 😛
Since it was an away game, Coach Ong Kim Swee was quite surprised to see three fans wearing the Malaysian jersey waiting for the team way early before the game. We had a quick chat with him and it is true that Coach Ong Kim Swee is a very down-to-earth and humble person and even spent some time asking about our trip.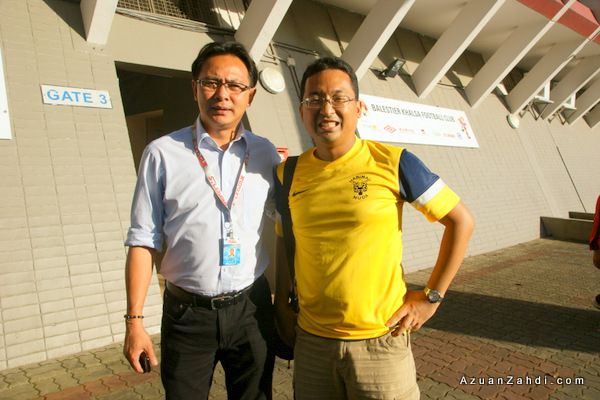 Datuk Afandi Hamzah, the team manager was also very friendly spending a good 45 minutes talking to us while the team gets ready in the dressing room.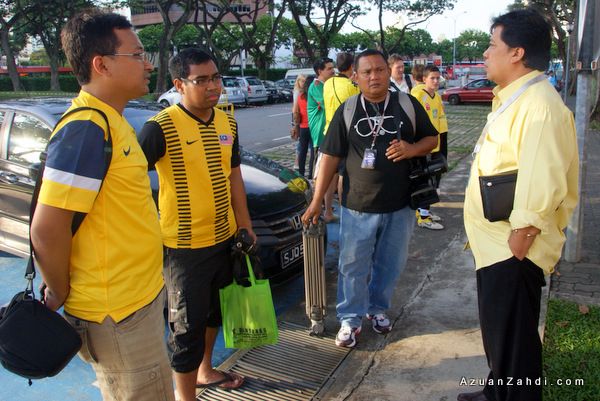 Assistant Coach Hassan Sazali even gave us a few free passes to watch the game. Thank you very much! 🙂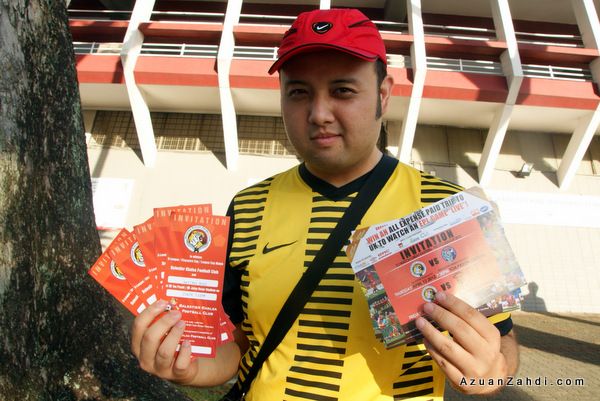 7pm – 45 minutes before kick-off: doors were open. Carnival ambience with free cotton candy, pop-corn, DJ, music even for the away supporters!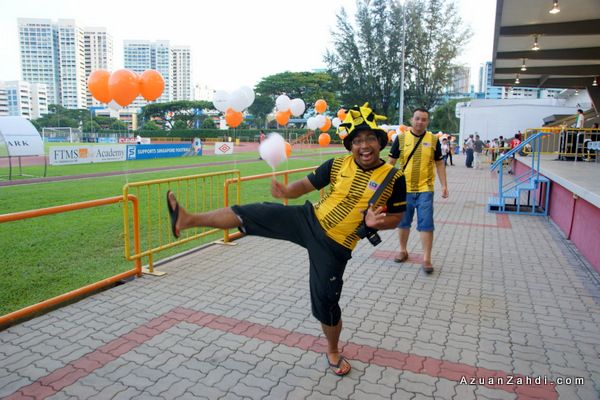 Toa Payoh Stadium – view from the away fans stand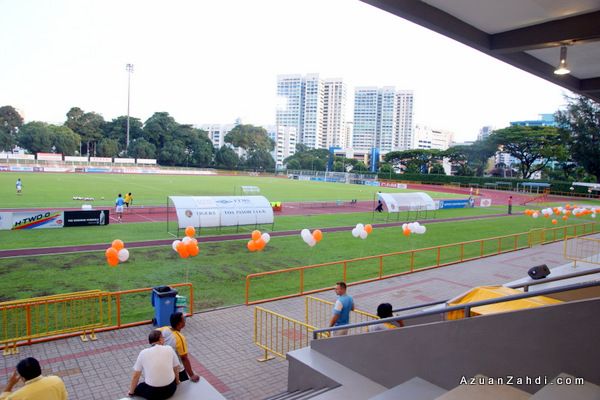 Players warming up!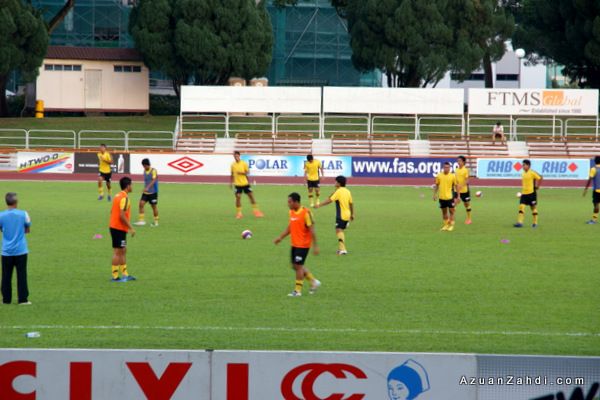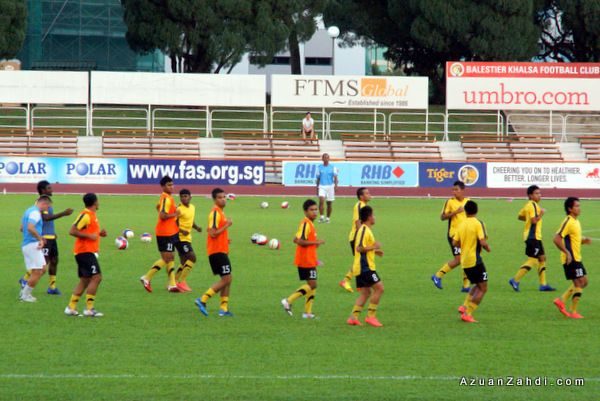 7:30pm – 15 minutes before kick-off: Harimau Muda players ready to come out from the changing room led by Captain, Mahali Jasuli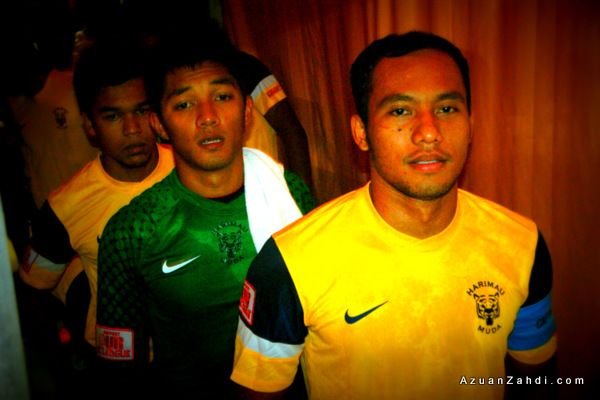 About 30 Harimau Muda fans consist of mainly Johoreans, Malaysians working in Singapore and 3 of us that came all the way from Shah Alam!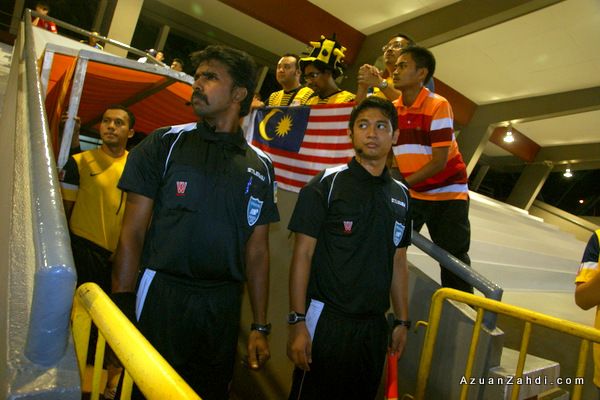 All for one, one for all!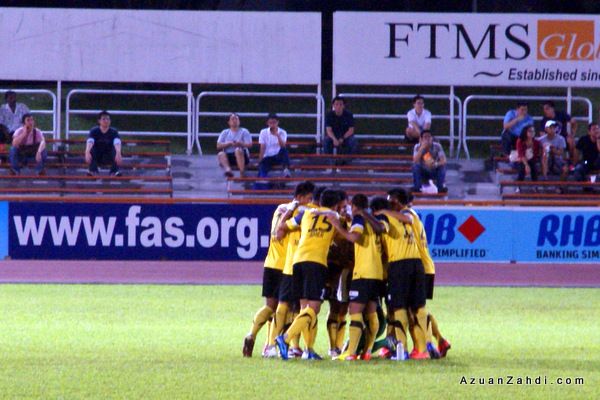 The Harimau Muda team played well on the first half but got shocked by the early goal from Balestier Khalsa. The team went all out attack but Balestier's defence was too solid. Good performance by their defenders.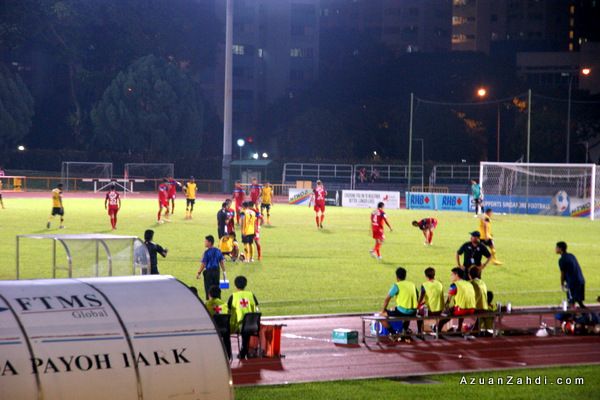 The Harimau Muda came under pressure on the second half and eventually let go of another goal, making the final scores Balestier Kahlsa 2 – Harimau Muda 0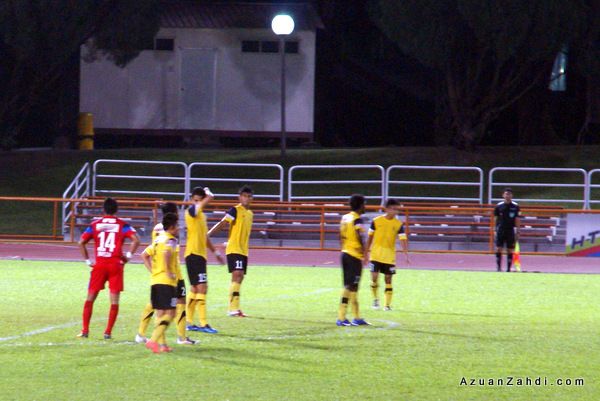 Despite the disappointing result, we had fun watching the game and it's a different kind of thrill cheering for your favourite team on away ground. Players were very down after the game but the fans stayed on to cheer for them!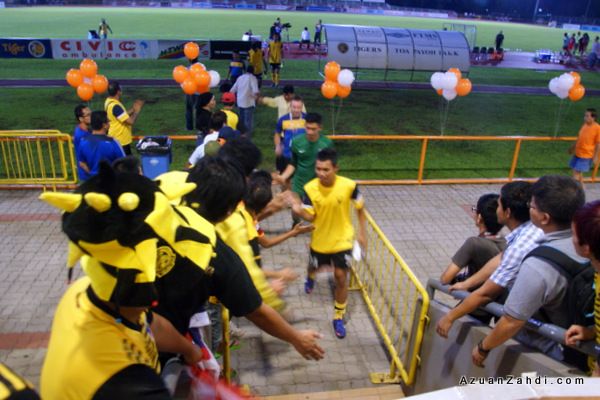 Coach Ong Kim Swee left the field 30 minutes after the game after entertaining the reports. Despite the disappointment, he actually thanked the fans for coming and when he saw 3 of us, he even said "Sorry la you all dating jauh-jauh". No problem Coach, it was an honour to be able to meet you and watch the game!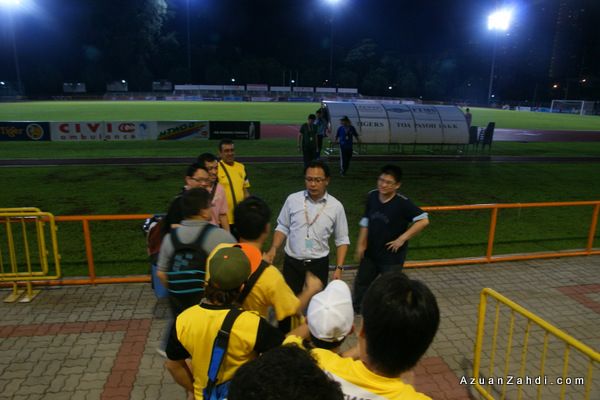 One last photo, I made new friends on that day. We have one thing in common, the love for Harimau!
http://img.photobucket.com/albums/v37/azuan1880/blogs/2012/harimaumuda/31.jpg
All the best Harimau Muda! Let's organise another trip later this season to watch them in action once again 🙂
[facebook]http://www.azuanzahdi.com/index.php/2012/04/28/harimau-muda-live-in-singapore-a-cool-experience/[/facebook]
[retweet]http://www.azuanzahdi.com/index.php/2012/04/28/harimau-muda-live-in-singapore-a-cool-experience/[/retweet]