Australian wildlife – kangaroos, koalas, wallabies, emus and birds are one of the most common things in any Australia must-see list or tourist guide book. On the second day of our Adelaide trip, we visited the Cleland Wildlife Park to come face to face with some real Australian wildlife.
Located about 30 minutes from the city, we chose to drive our rented cars to the wildlife park. It was my first experience driving in Australia and both the new Ford Fiesta and the scenery make it a very enjoyable experience.
The award-winning Cleland Wildlife Park is listed as one of South Austlia's must-see attractions. I always admire how modern countries are able to combine conservation efforts and tourism making it a viable investment with sustainable returns.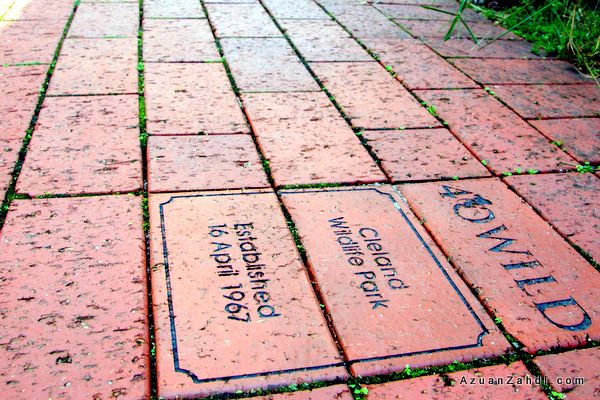 Back to nature! 🙂 Despite the sun was out, it was a comfortable 24 degrees making it a great day for outdoor activities.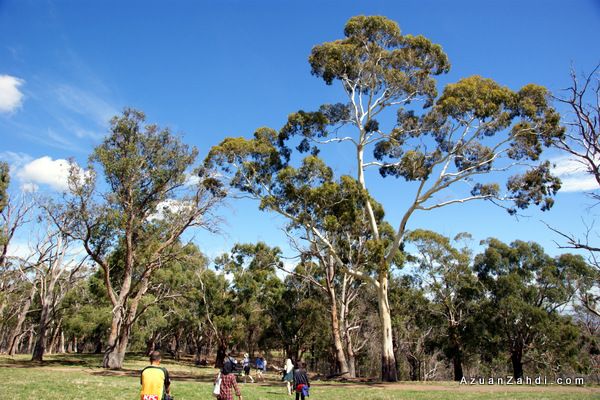 First up, the cute Koalas.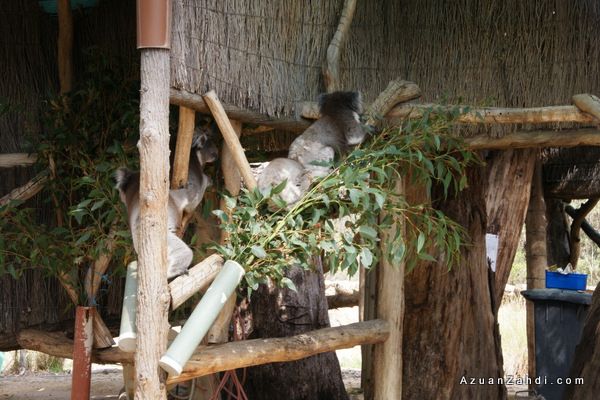 Visitors are able to get up-close and hold the koalas but the queue for that was quite long with a school-bus load of kids in front of us. Perhaps some other time.
Wetland. The photo below showing a dedicated area to watch birds feeding and how they use their beaks.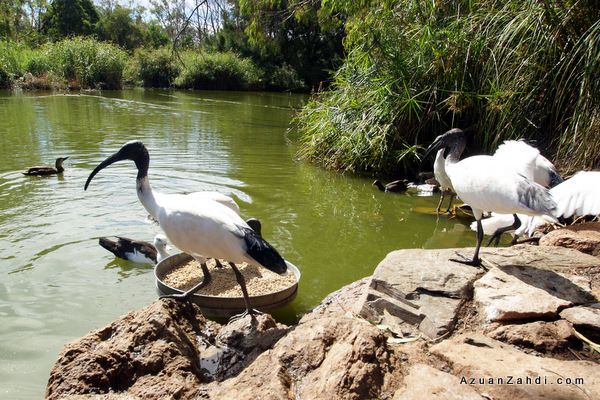 Unlike a zoo, animals roam free within the Cleland Wildlife Park and visitors can expect little surprises here and there  No it's not your imagination that something is touching your feet.
Strategically located signage to help educate visitors about the animals
The stars of the Cleland Wildlife Park in my humble opinion are the kangaroos and wallabies.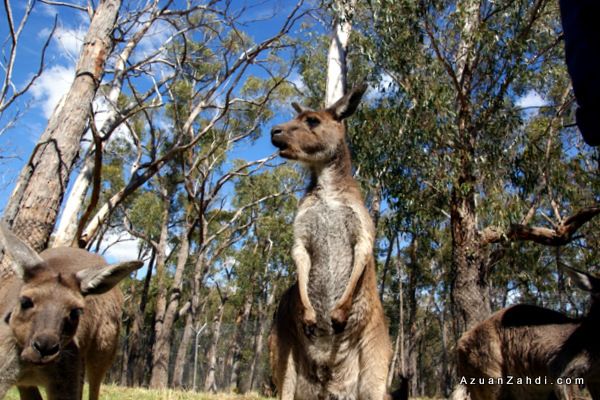 Cute…
… and lots of them!
The cool thing about this park is the fact that it allows the visitors to feed the animals. Of course you can only feed them with the animal food made available at the counter but still it's a unique experience.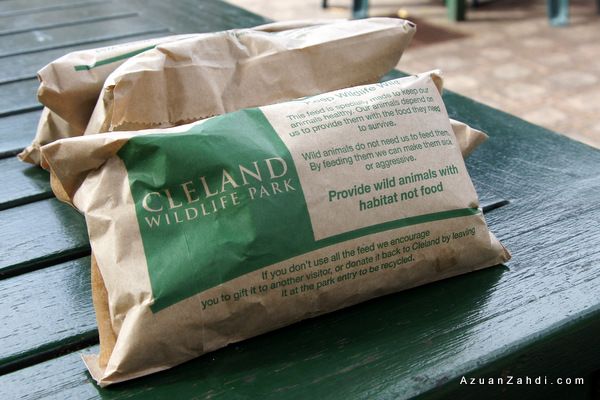 It can't get any up close and personal than this!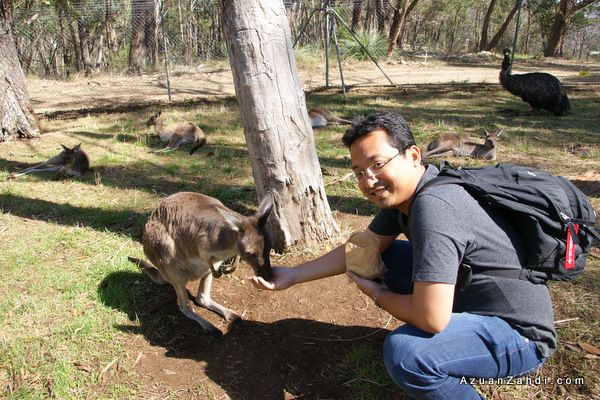 With over 130 species of wildlife within the Cleland Wildlife Park, the best way to spend your time here is to take it easy and allocate a full day for the park. There are plenty of areas where you can just relax and take a break from walking.
Minutes away by car from the Cleland Wildlife Park is our second destination for the day, the Mount Lofty Summit.
This is the peak of the Mount Lofty Ranges in the Adelaide Hills and at 710 metres high it provides spectacular panoramic views across Adelaide's city skyline to the coast.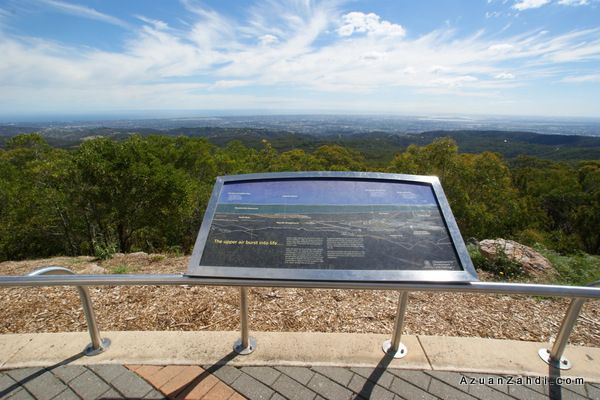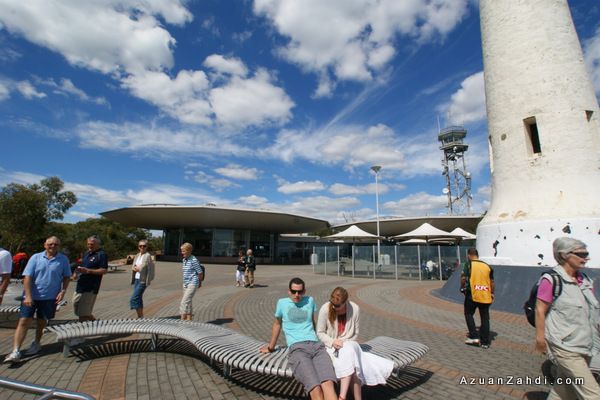 It's a nice scenic location but I can't help to wonder what actually we were looking at down there. Maybe the fact that there's no major landmarks like high-rise buildings or bridges in the city that we can look for.
We had our home-made packed lunch at the car park area before heading to our next destination…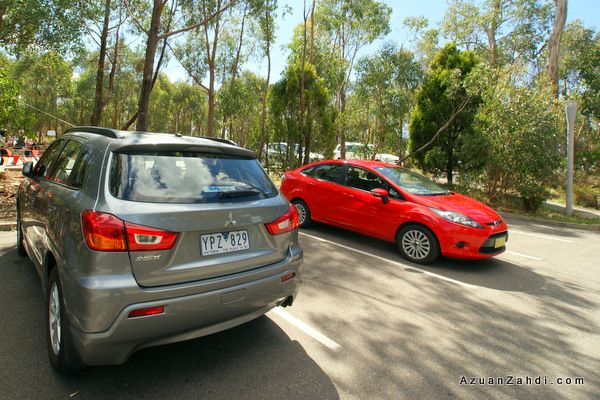 Up next, the Big Rocking Horse!