Hello everyone. It feels good to be back and writing on AzuanZahdi.com after a short break. Many have asked me about my blog post on the recent trip to Adelaide, Australia so for the next few posts I would write about some of the cool places that I visited throughout my one-week visit. I'll start with an awesome event that I attended just 3 hours after arriving in Adelaide – the Internode Parafield Airshow 2012!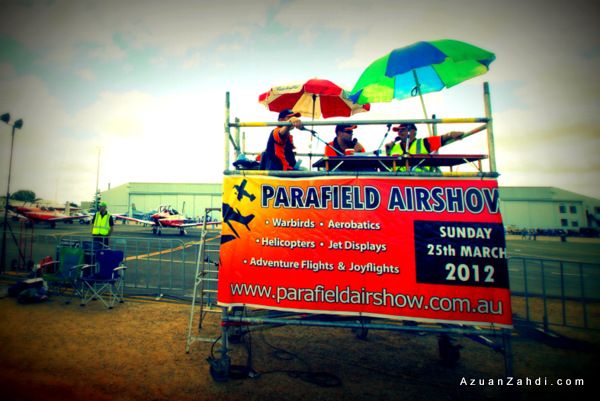 The Parafield Airshow is a small scale biennial airshow that is run by a committee made up of volunteers from a wide variety of backgrounds, including local charities, airport management staff, marketing experts and pilots. It is in my opinion an aviation event by aviation people that has been successfully run for years and is not one of those business-minded/commercial airshow that a lot of major air shows are becoming into.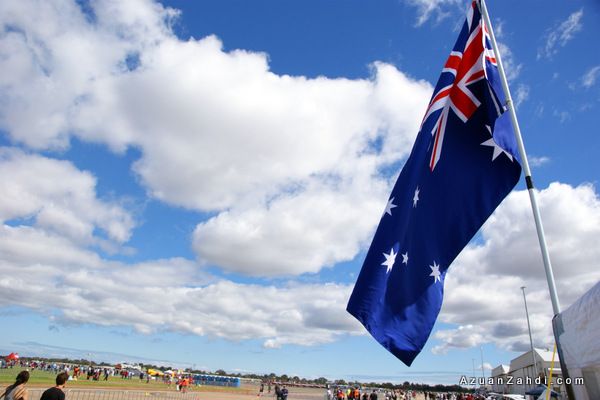 I was lucky that the 2012 edition of the Parafield Airshow was held on March 25th, the same weekend that I was in Adelaide. Putting aside jetlag and fatigue after the long 7-hour flight from Kuala Lumpur, I made my way straight to the Parafield Airport equipped with the pre-purchased ticket, sunglass and camera.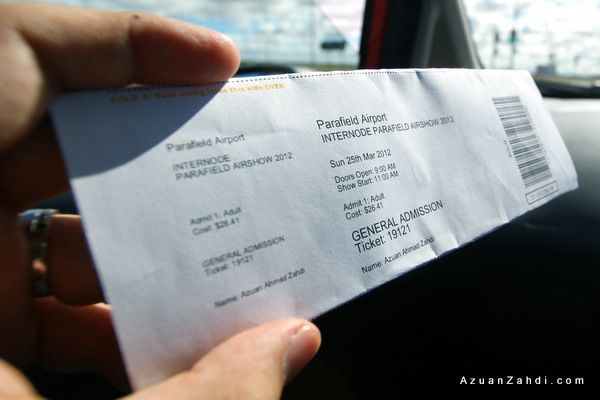 Immediately after entering the airshow compound, I can sense the relaxing and 'homey' feel of the event. No business trades, deals, negotiations, conferences. Purely flying and static aircraft displays and lots of love and passion towards aviation. This is a true airshow!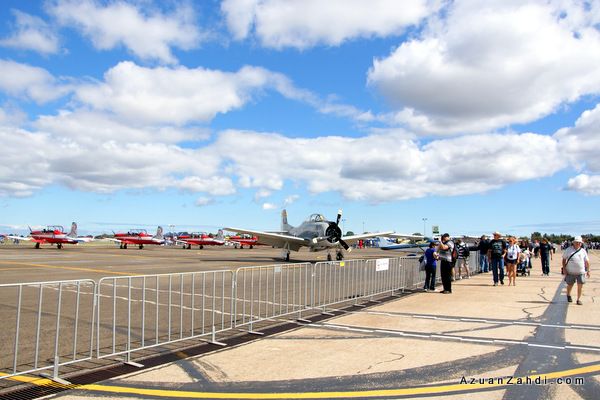 I was greeted by this striking yellow Pitts S-2C Special, a regular 'star' at Parafield Airshow.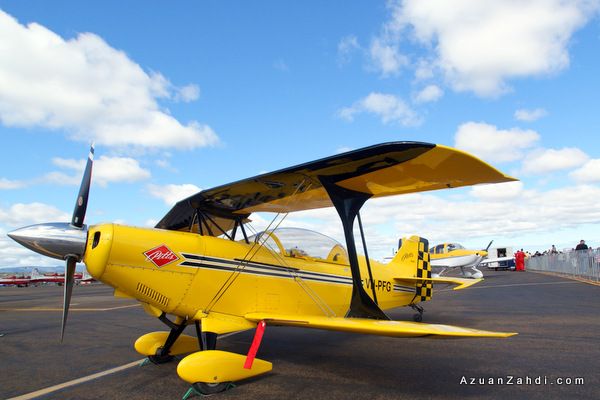 One sexy bird! The Yakovlev Yak-52 (Bacau) with Parafield Airport tower in background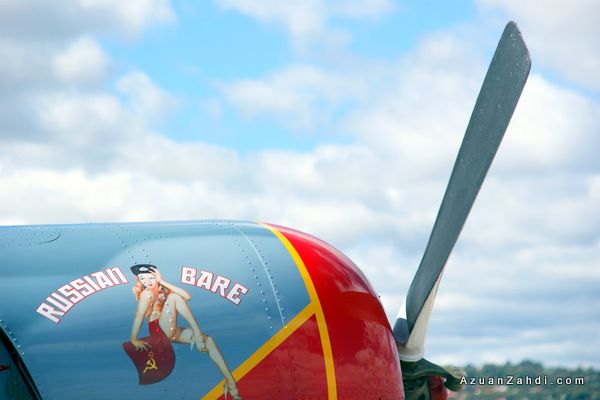 VH-BIY and VH-AAZ. AAZ as in Azuan Ahmad Zahdi? 😛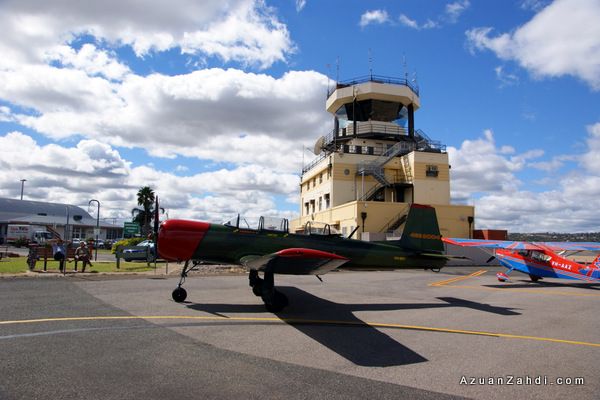 Yakovlev Yak-18T. My first time seeing so many Yakovlev aircrafts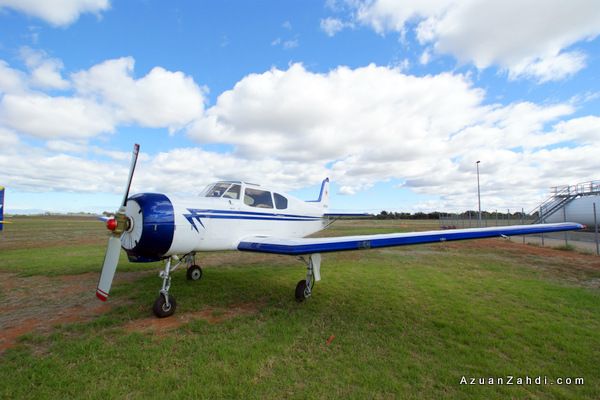 Air Tractor AT-502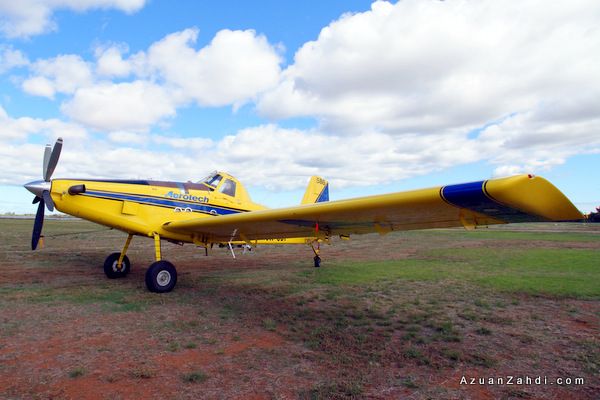 The stars of Parafield Airshow, The Roulettes aerobatic team: Royal Australian Air Force.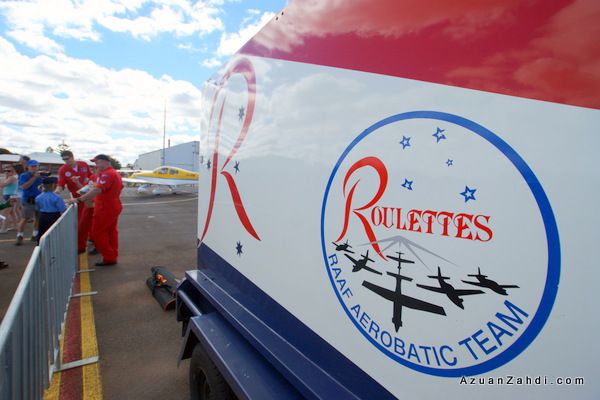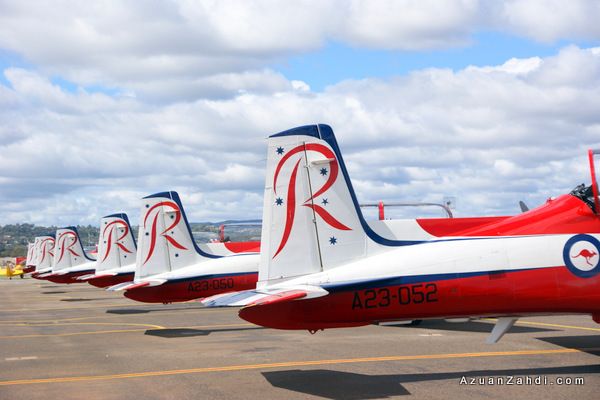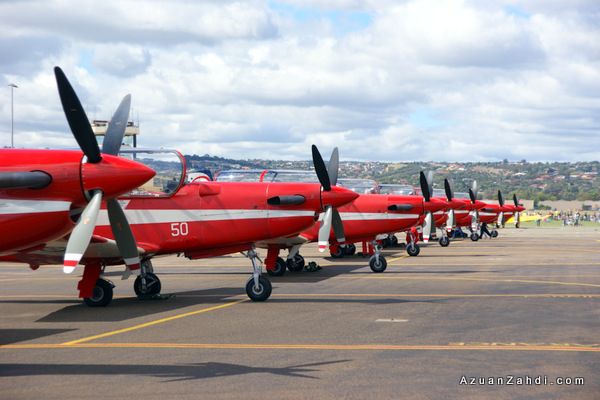 Seen here in this photo, the support crew giving away goodies and answering questions.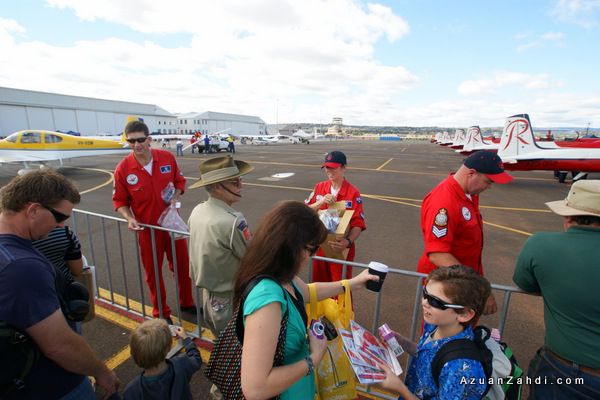 In big air shows there is no way you can enjoy all these up-close interactions.
Even the autograph session was simple and not overcrowded.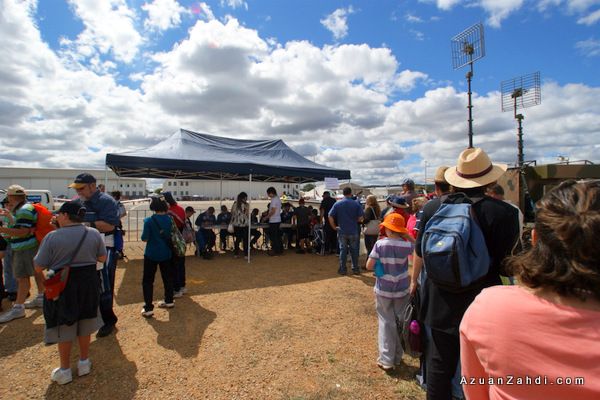 The ace pilots!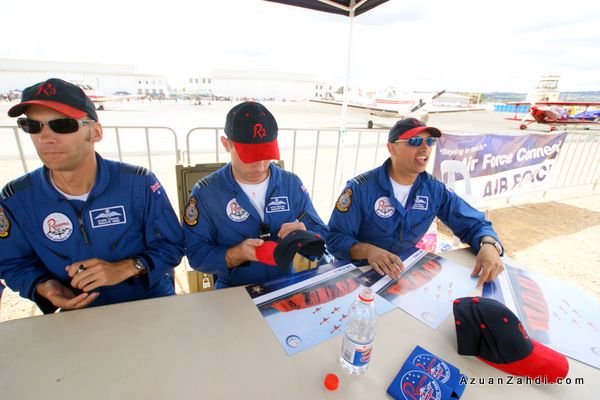 Souvenirs to bring back to Malaysia!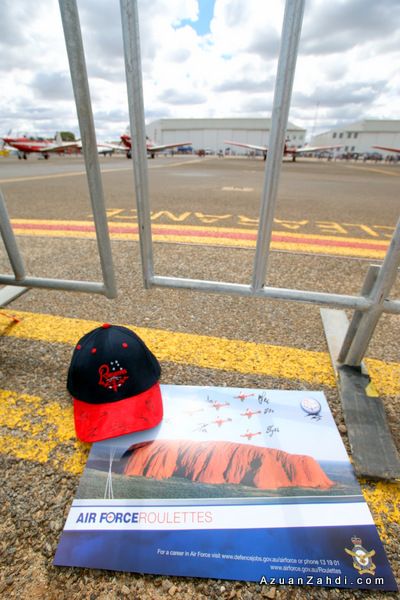 Time for the flying display!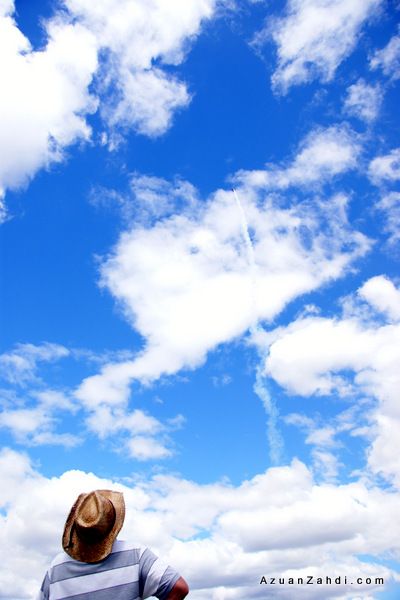 Chris Sperou, 16 times National Aerobatic Champion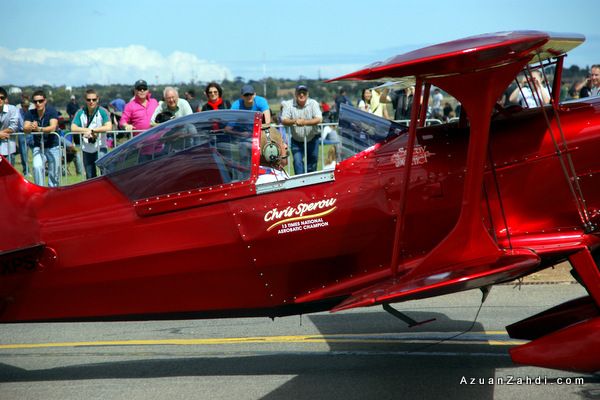 Awesome moves by this world class aviator!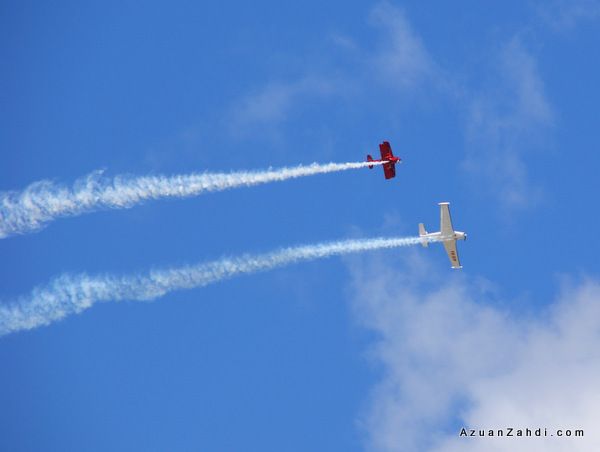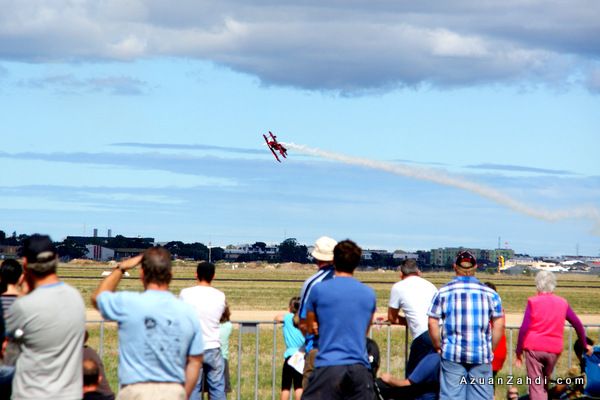 This classic bird also took the sky in style with some awesome moves.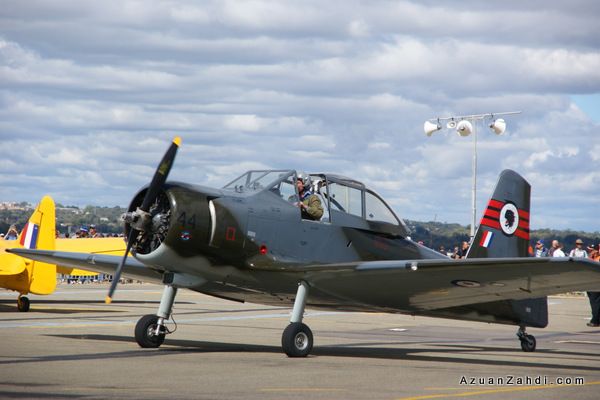 Followed by my favourite plane for the day, this North American T-28B Trojan.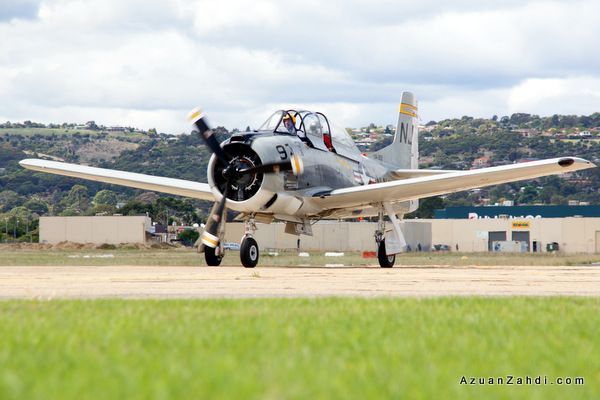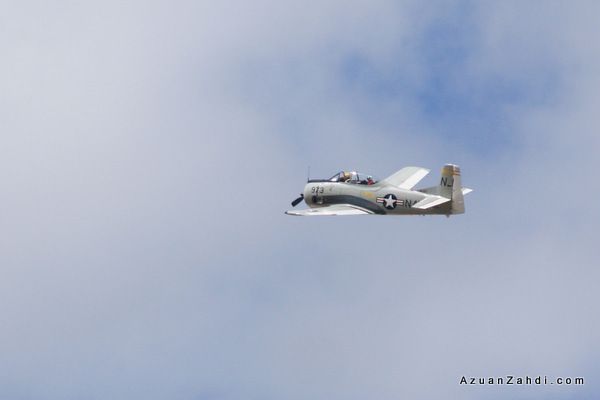 Gliders are cool. I wonder if there is any gliders club here in Malaysia.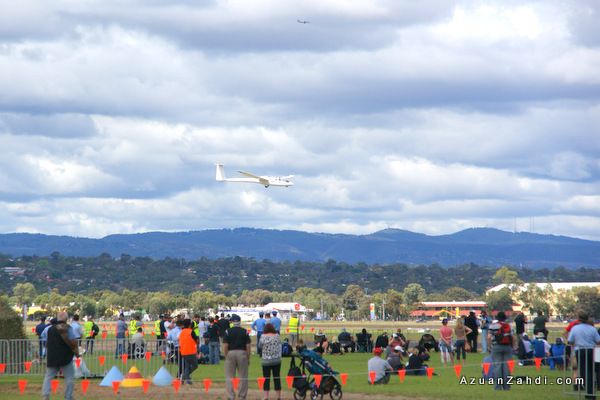 The crowd started to build up after lunch time.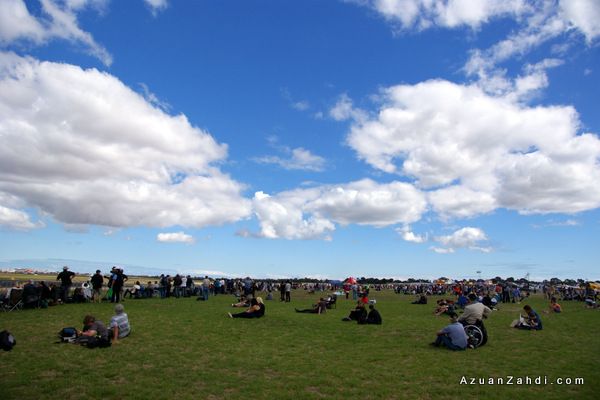 Visitors were seen enjoying the good weather with good displays and delicious food. A carnival ambience!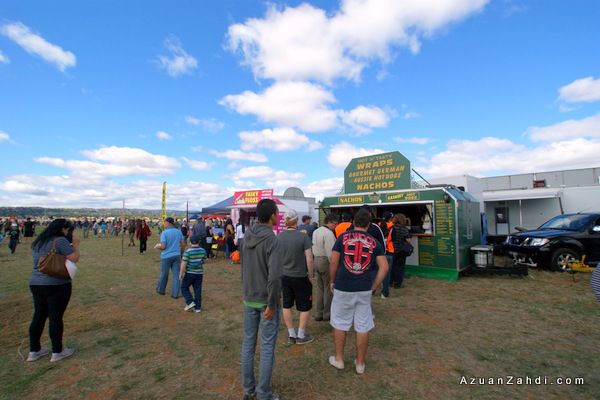 Unfortunately the effect of the long flight started to kick-in for me and before the Roulettes took the sky, I made my way back to the city.
Not before snapping one photo for my personal album 🙂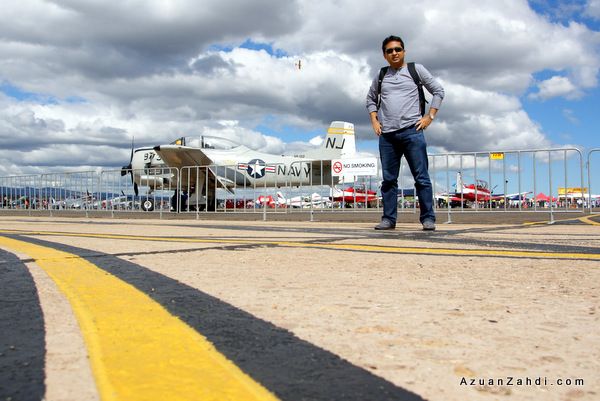 and grabbing more souvenirs!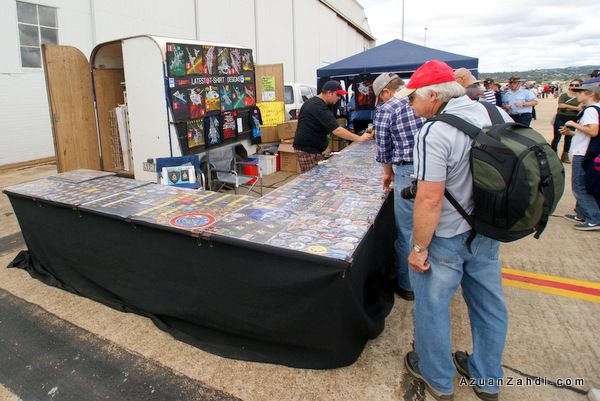 Parafield Airshow, AzuanZahdi.com has landed!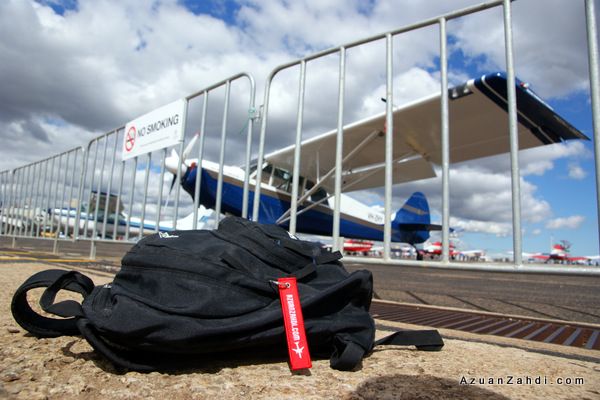 Kudos to the organizer of the event and what a great way to start my 1-week tour of Adelaide!