I have always wanted to visit the Royal Malaysian Air Force (RMAF) Museum. For a good 3 years (2007-2010), I drove passed the museum every morning on the way to work and I kept telling myself that one day I'll stop by and check out what the museum has to offer. Finally after reading the news about the Sg Besi Air Base going to be closed to give way for housing development, I decided that I need to make the visit as soon as possible.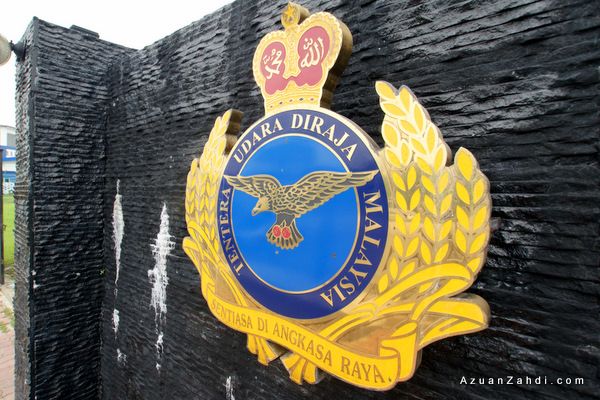 And today 10th March 2012, a lovely Saturday, I had successfully made a deal with my better half.
A few hours of me accompanying her through the horror of Charles & Keith warehouse sale and in return she need to accompany me to check out the RMAF Museum. Somehow I survived the warehouse sale and we got ourselves to the entrance of the RMAF Museum at noon (with lots of shoes in the car!).
The RMAF Museum has been around since 1985. 27 years! I felt for so bad for not visiting this awesome place way earlier!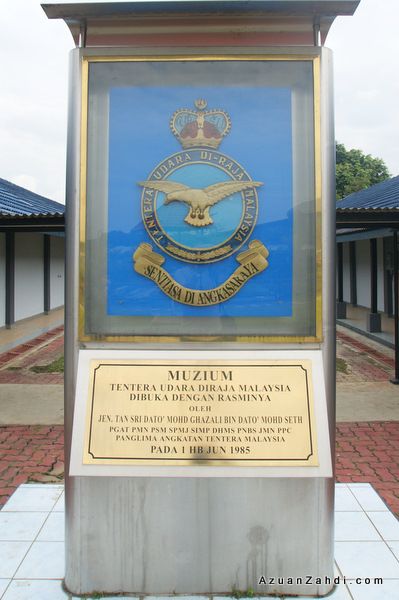 The museum is actually a small area within the Sg Besi base and it showcases a variety of retired aircrafts which are displayed at either the open area or inside a hangar converted into a museum building.
The first bird that caught my attention, this M20-05 Aerospatiale chopper.
Cool cockpit.
The beautiful Scottish Aviation Twin Pioneer FM1001 – named as 'Lang Rajawali' by the first Prime Minister of Malaysia, Tungku Abdul Rahman.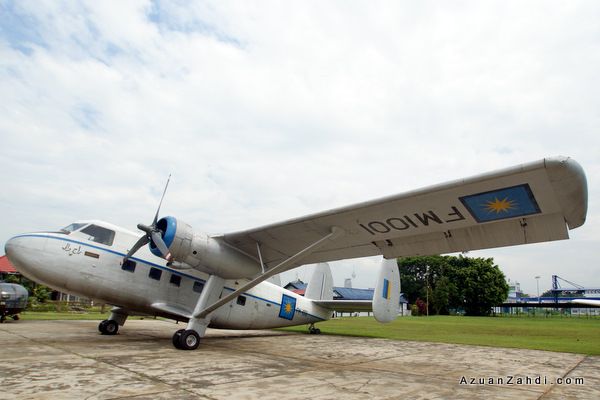 Rajawali from a different angle.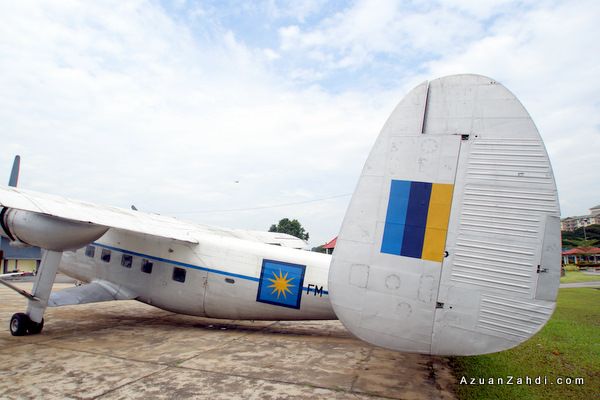 FM-1051 De Havilland DH 104 Dove 8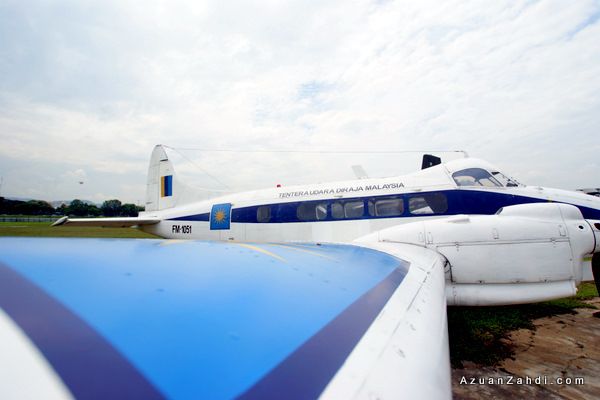 Located at one end of the museum is the Grumman HU-16 Albatross, a unique large twin-radial engine amphibious flying boat. I always find planes that can land on water very sexy!
Is it just me or the photo above shows the plane with a frowning face! Perhaps she is missing the action being on air (or water!)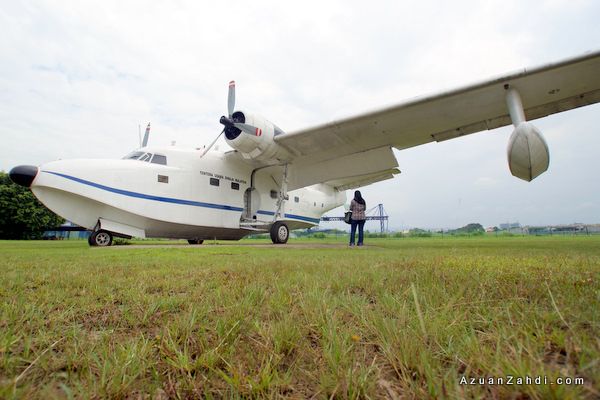 De Havilland Canada DHC-4A Caribou M21-04.
A beautiful bird.
Interior of the aircraft.
Cockpit.
It's a bit sad to see the conditions of some of the aircraft. It is true that all these aircrafts have been phased out but it would be nice to at least restore some of the gauges to make it more like an aircraft on display rather than aircraft in a graveyard. Funding issues perhaps?
Another VIP transporter aircraft.
Sabre Aircraft.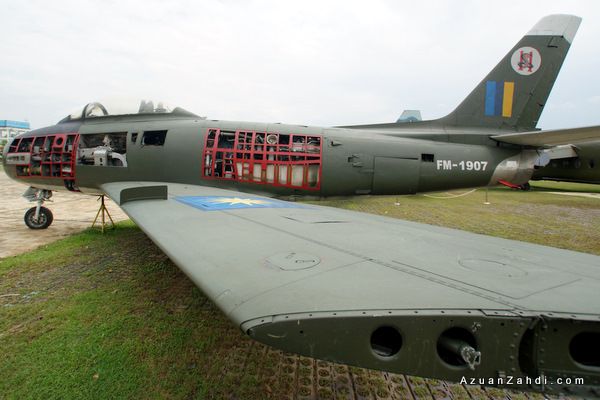 Another cute chopper.
Despite the hot weather, visitors ranging from school children, tourists kept arriving to the museum making photography quite a challenge. There was even one group of photographers and 2 'model' girls doing photo outing.
Malaysian Air Force F-5E Tiger II, s/n: M29-12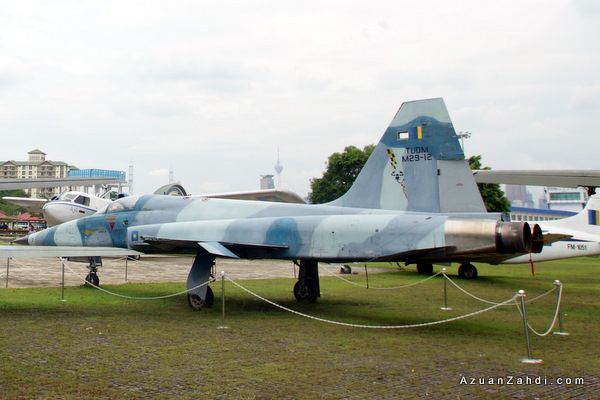 The aircrafts inside the hangar are in a better condition with a mixture of transport, training and fighter jets.
Douglas A-4PTM Skyhawk, M32-29.
The classic Scottish Aviation Pioneer 2 FM-1016.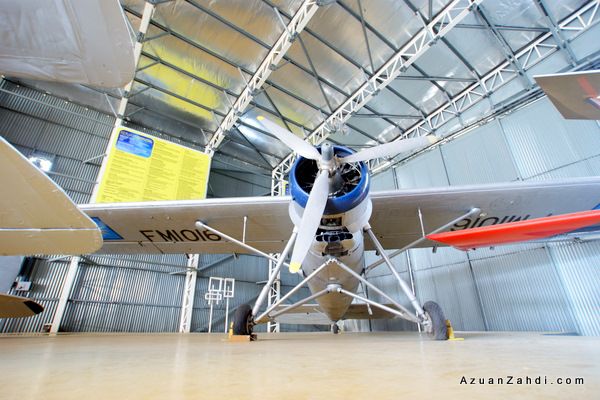 Besides the aircrafts on display, info on TUDM is also shared through posters and displays inside the hangar.
Kids having fun being up-close with the aircraft despite the barrier. Good or bad?
We had a fun 90 minutes visiting the RMAF Museum and I highly encourage any aviation and military enthusiast to pay a visit to the museum at least once.
The recent renovation has made the displays more organised and I'm really hoping that despite the upcoming closure of the Sg Besi Airport the museum will be remain alive or at least to be relocated to a new place instead of just quietly disappears. Well done to RMAF for all the effort put in to ensure that this part of our aviation history remains preserved for future generations.