It's "jalan-jalan" time once again!
The end of the year is always a good time to take a break, chill out and reflect on the hard work that was put in continuously throughout the year. My wife and I are fortunate that our wedding anniversary is on the 27th of December and that allows us to have a 2-in-1 celebration every year, the year-end break + wedding anniversary.
Alhamdulillah we were lucky to be able to secure cheap air fares on Air Asia for a 4 Days 3 Nights trip to Krabi Thailand on the last week of 2011. So the year of 2011 ends with a romantic adventure for two to Ao Nang Krabi and its nearby islands!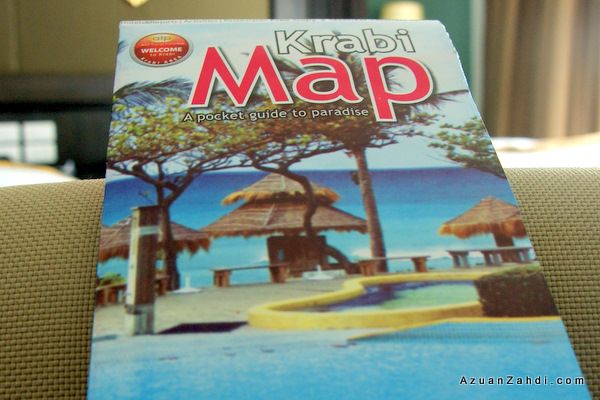 On day 1, by the time we arrived in Krabi it was already late afternoon thanks to the long immigration queue at the Krabi airport. After a 40 minutes cab ride we arrived at our pre-booked hotel in Ao Nang, the Centara Anda Dhevi Resort & Spa Krabi (เซ็นทารา อันดาเทวีรีสอร์ทแอนด์สปา กระบี่).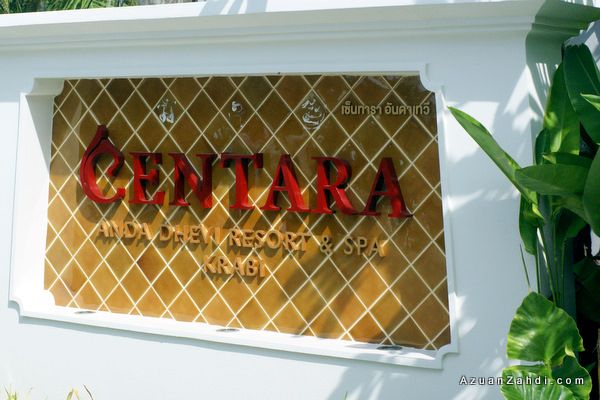 Centara Dhevi is a nice new resort which I would give a 4.5 star rating for its facilities, location and service. A great place for honeymooners and special occasions like wedding anniversary celebration.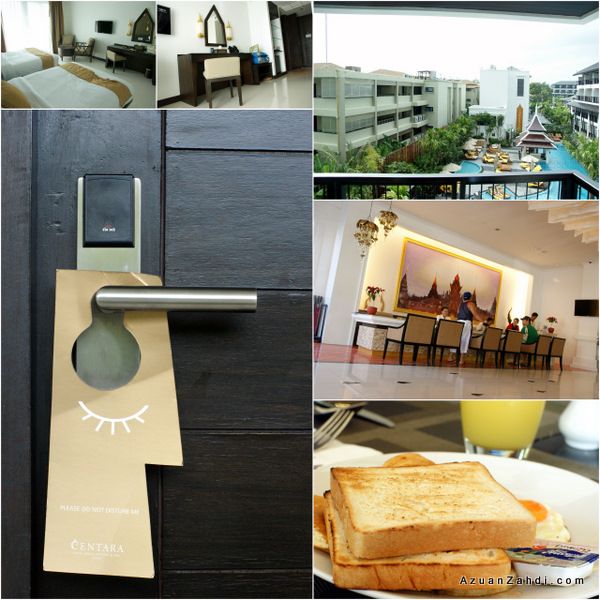 Ao Nang is a small resort town that has its own charm. Beaches, connections to islands, shopping, seafood and bars are common attractions in Ao Nang. Similar to Phuket with probably 50% less happening nightlife and party which is perfectly fine for me!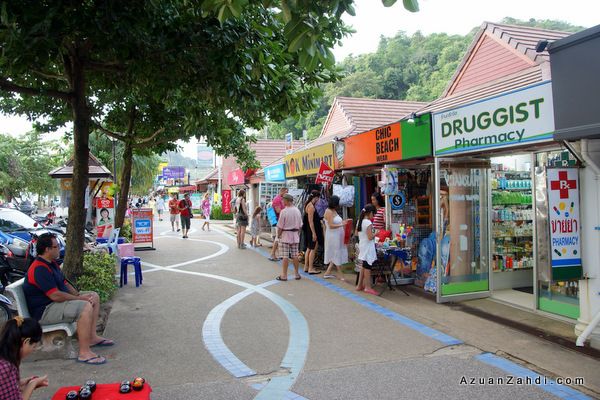 Almost all the shops, bistros, restaurants and tour operators are within walking distance..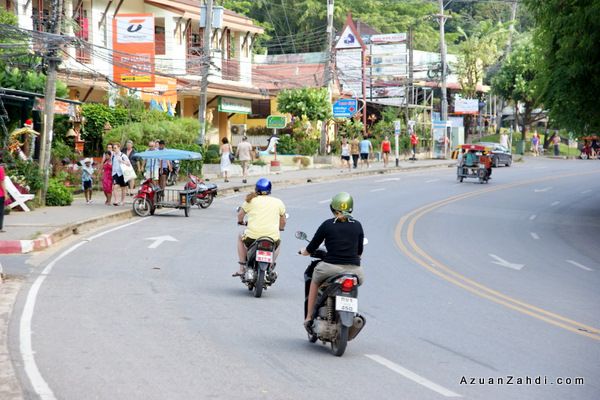 …but there are still public transportation available for anyone to hop on.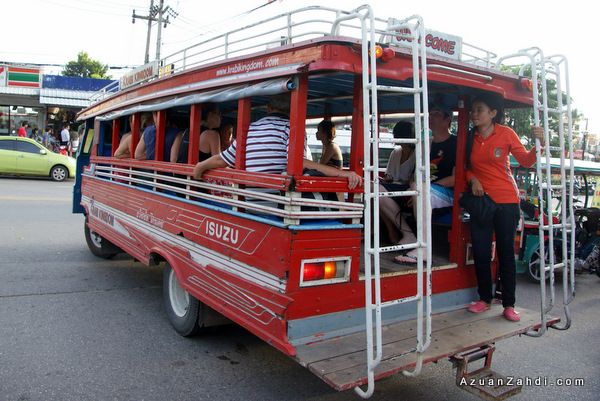 Private 'tuk-tuk' for 20 Baht per trip per person around Ao Nang
We continued walking for a good 15 minutes on the road that leads towards the Ao Nang Beach.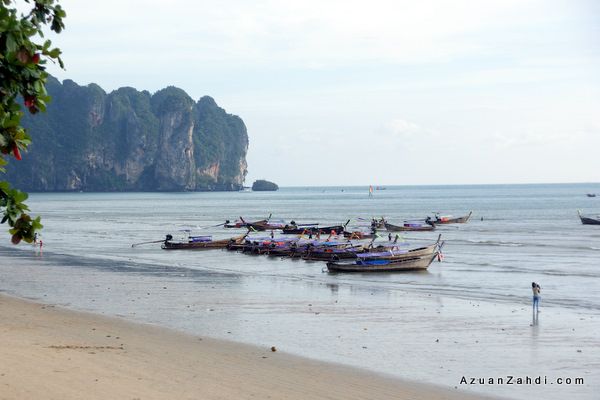 Despite this particular stretch of the beach being used for embarking to speed boats, the beach remains clean and gave a good vibe to the image of Ao Nang as an unpolluted laidback beach town.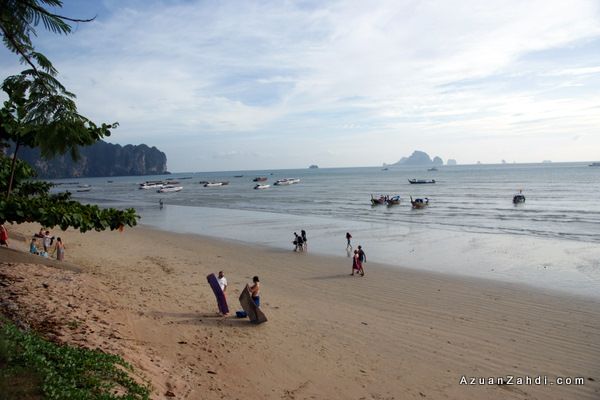 Nevermind the typos and spelling mistakes, the message is clear and serves as a friendly reminder.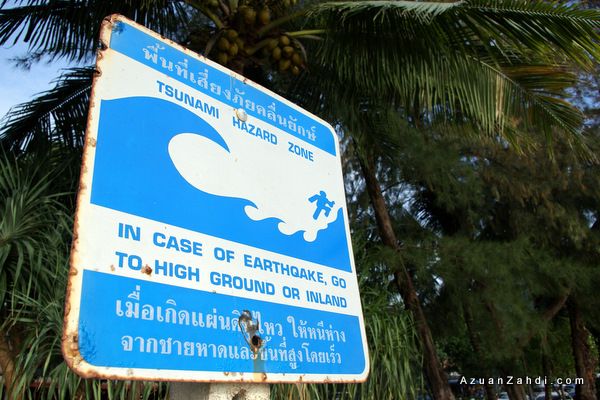 The beach at Ao Nang isn't perfect, but it is a good spot to base yourself for the island excursions departing every morning from the Ao Nang Beach.
After checking out a few tour operators, we decided to randomly pick one to arrange our day 2 activities – an island excursion to Hong Island and its surrounding islands.
Almost everything is negotiable which may be good news or bad news depending on the type of person you are. I'm quite bad with bargaining but Krabi people are friendly enough so it was not too bad.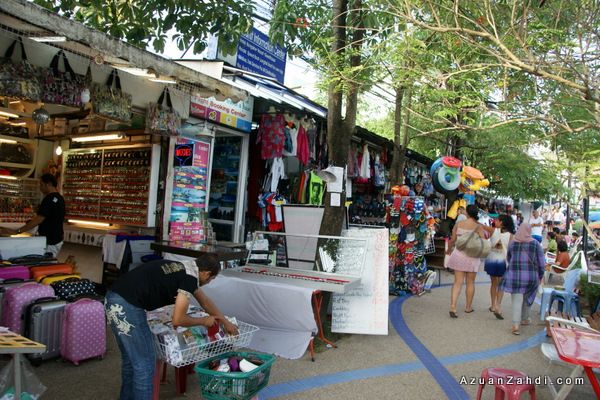 Saw this cute Volkswagen as we were walking back to the hotel.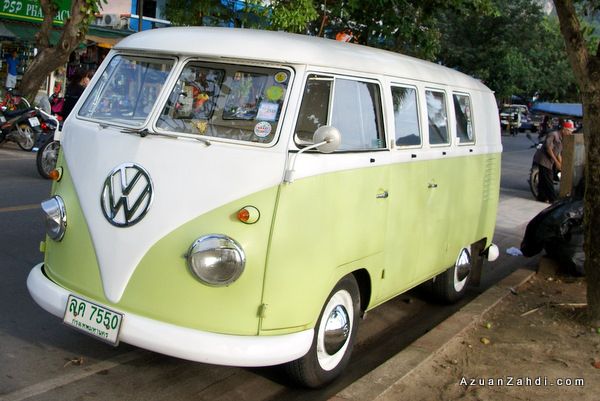 One excellent thing about Krabi is the availability of Halal food. It's everywhere! I personally think this is a very big plus point as Muslim visitors like me would be able to taste local cuisine prepared in halal manner. This is something I don't get to experience in many countries.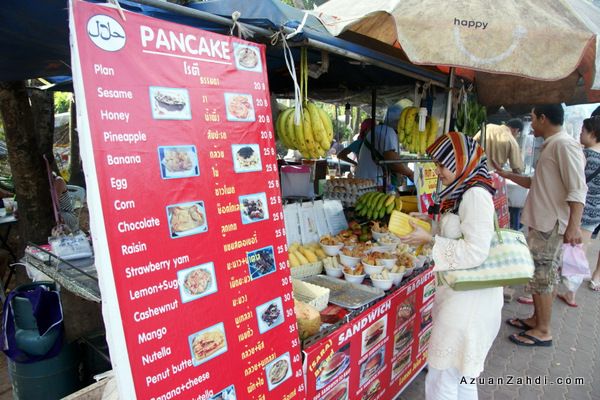 Pancakes, deep fried shrimps and spring rolls are as common as seeing someone in 2-piece bikini. Ok, bad comparison.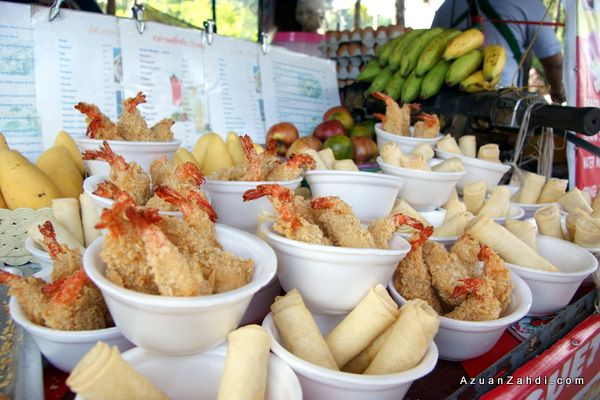 We decided to try some Krabi street food for dinner.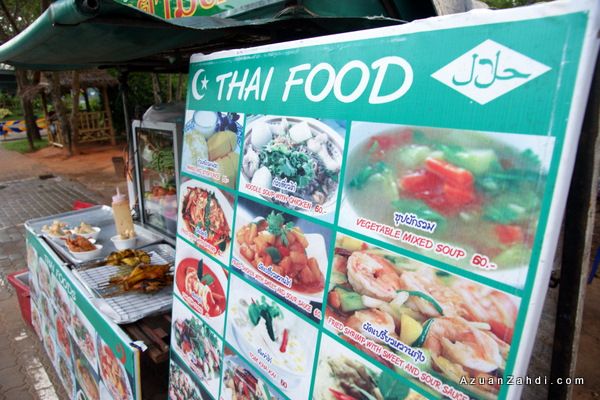 A mobile Tom Yam stall. It was impressive witnessing delicious meals being prepared at the comfort or discomfort of seating on a bike.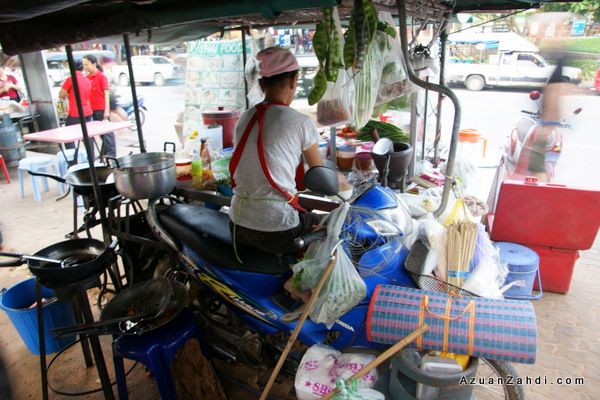 And of course Banana Pancake for dessert. These so-called pancakes are actually 'roti canai' with toppings. It's quite tasty especially eaten hot with the right toppings.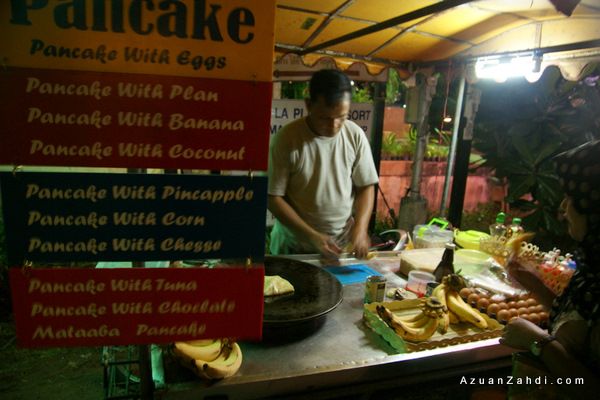 We spent most of the evenings in Krabi in our hotel room. After all what's the point of spending so much on hotel if you don't make full use of it right? It was nice just chilling out at the balcony watching the view and enjoying the sea breeze and a plate of banana pancake.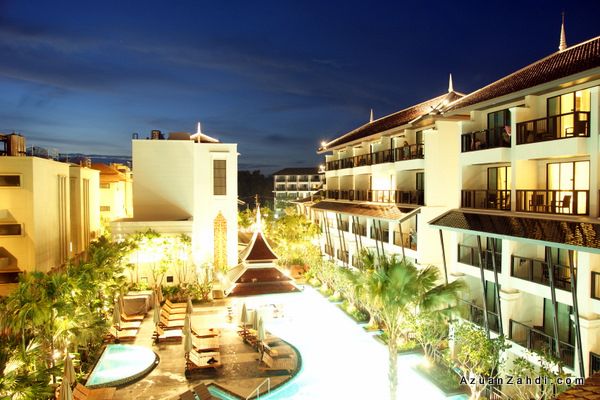 Thinking of going to Krabi? I strongly suggest AGODA for your hotel arrangement, you can search multiple hotels at one time and compare the prices to get the best deals. I actually secured a 40% off from the published rate!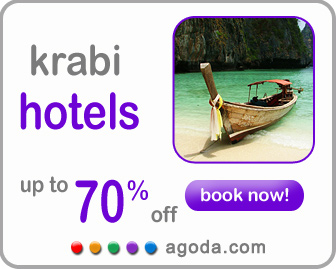 [facebook]http://www.azuanzahdi.com/index.php/2012/01/23/krabi-trip-day-1-aonang-beach/[/facebook]
[retweet]http://www.azuanzahdi.com/index.php/2012/01/23/krabi-trip-day-1-aonang-beach/[/retweet]