After a few weeks of writing mainly about travel and aviation, this post would be something a bit different. AzuanZahdi.com is after all, my personal blog and it's always nice to see a bit of variety 🙂
Late last year I was invited to a unique gathering that gathers a group of fans passionate about one thing, WRESTLING!
Yes, you read it right. Pro Wrestling.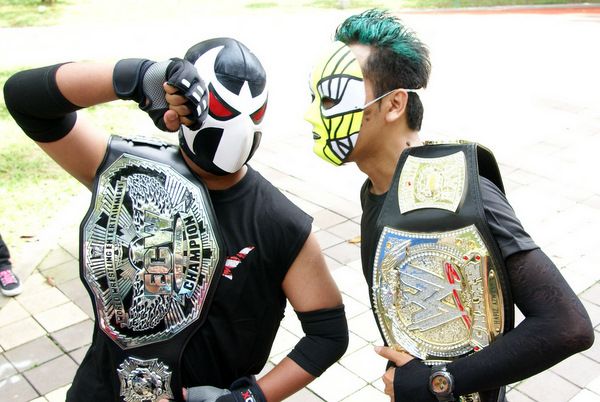 Many years ago, it is not a rare sight especially outside the cities to see Malaysians gather at 'warung kopi' to enjoy a cup of coffee with friends while watching wrestling matches shown on a small TV screen. Not to forget those VHS tapes that I myself used to rent at video outlets when I was in primary school. I had fun growing up watching wrestling matches involving characters such as Ultimate Warrior, Hulk Hogan, Bush Whackers, etc and following their storyline.
Thanks to the Internet, the wrestling scene in Malaysia is now even more fun! With the idea of connecting Malaysian-based wrestling fans through the Internet, Peminat Gusti Malaysia (PGM) was formed.
On 17th Dec 2011, PGM members had one of their many gatherings for the year. PGM Rasslin' Roleplay Mayhem @KLCC.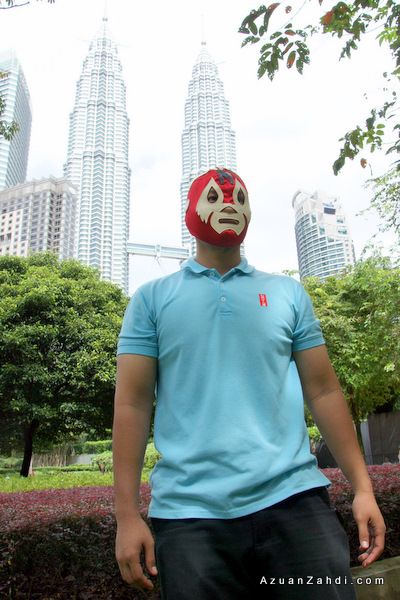 A gathering of people from different background, all with one common passion, wrestling.
Some came from other states just for the event.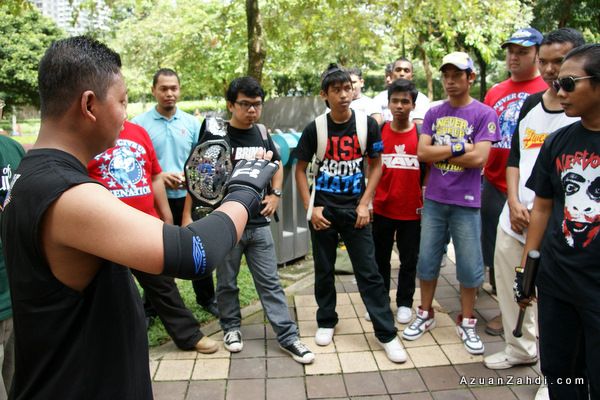 1Malaysia gathering, no racial boundaries.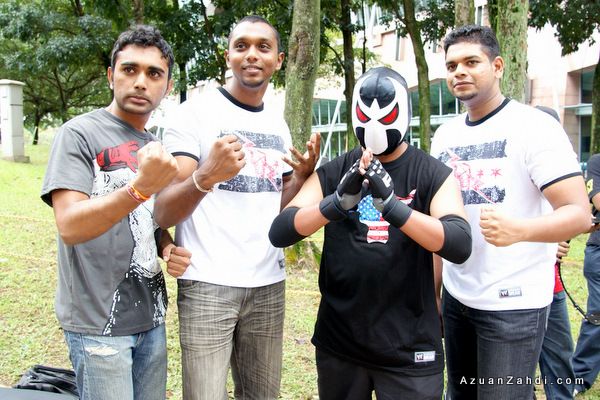 No age and gender discrimination as well. Everyone can become a PGM member!
Due to other commitments, I attended the event a bit late and miss the first part of the activities. In case you are wondering what people do during a wrestling fans gathering, check out the following photos.
Mr PGM, the founder of PGM, arriving for the 2nd part of the activities, fully equipped with a suitcase containing all the 'accessories'.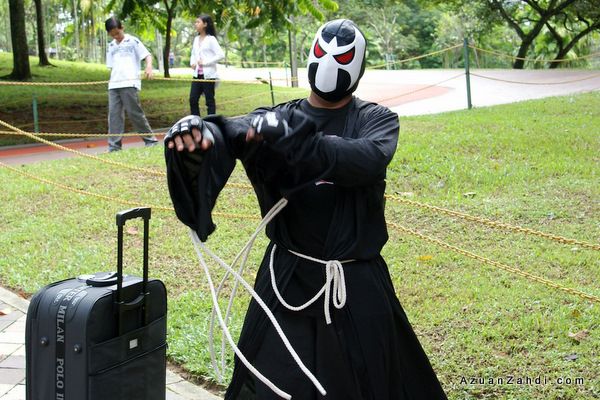 Inside the suitcase, replicas of championship belts flown in from the United States. These hardcore fans actually spent their own money purchasing these items online.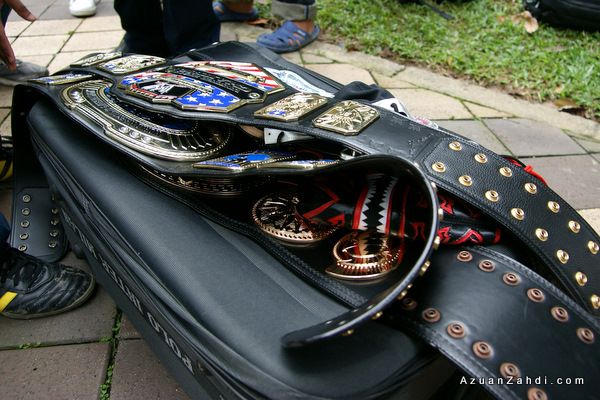 Fans also came to KLCC with their own masks. Identity + character + accessories = Cool!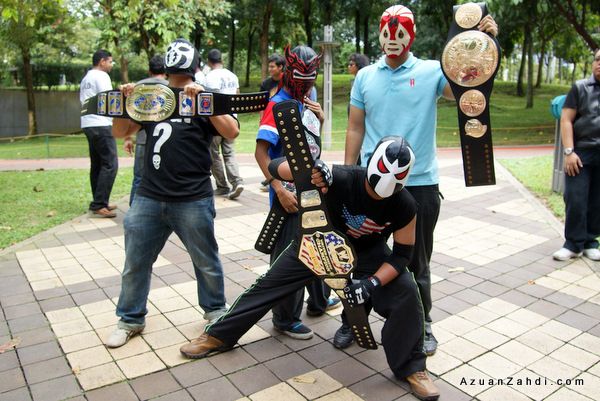 Photo opportunities for many!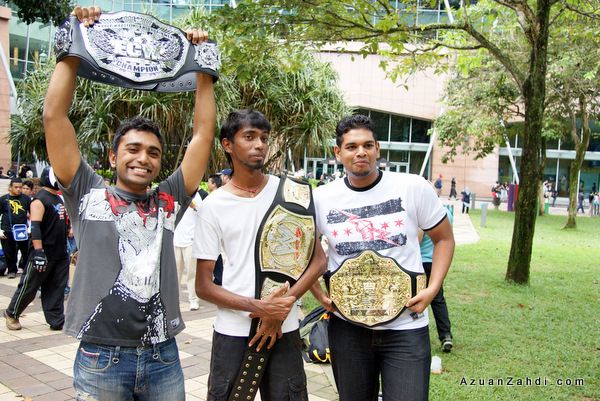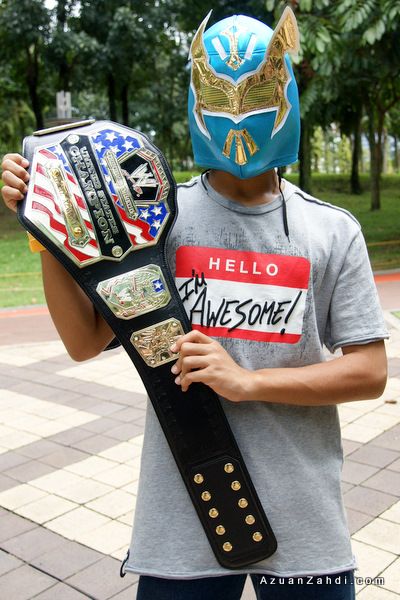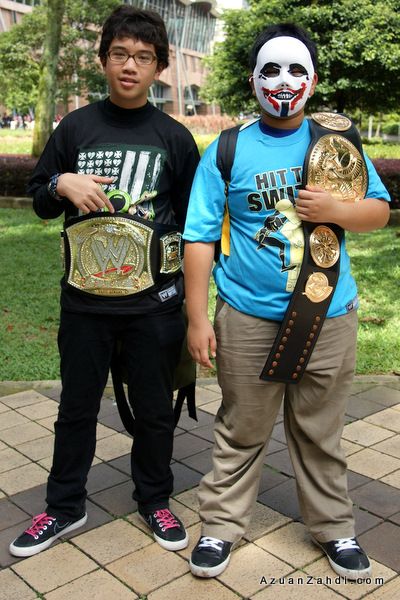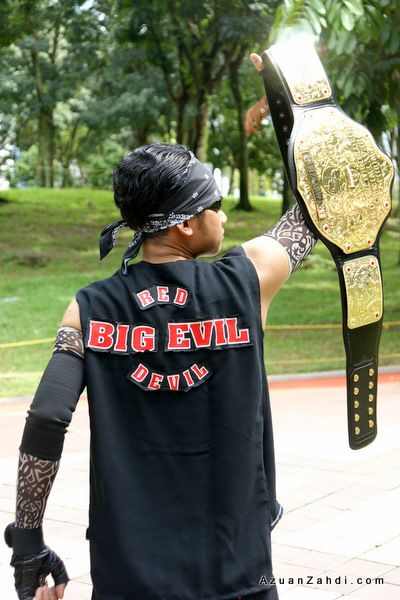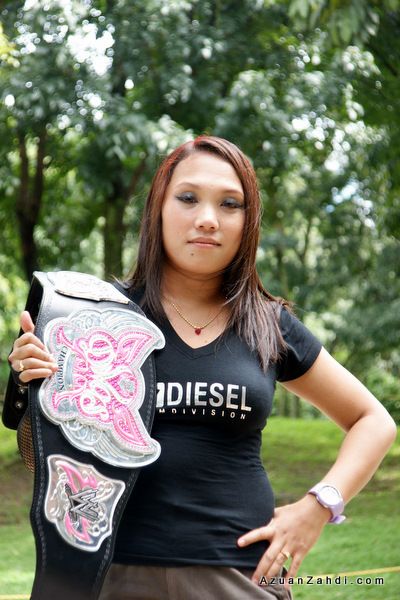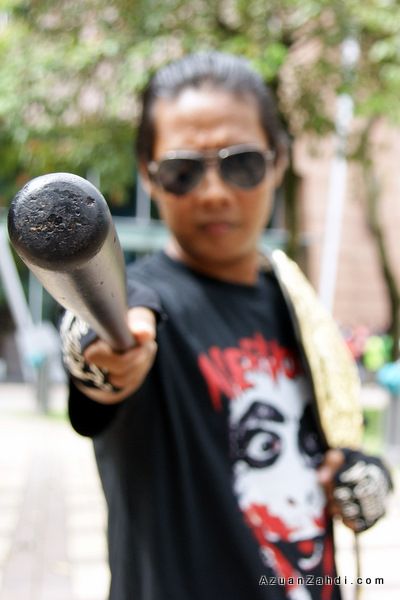 The hero behind PGM.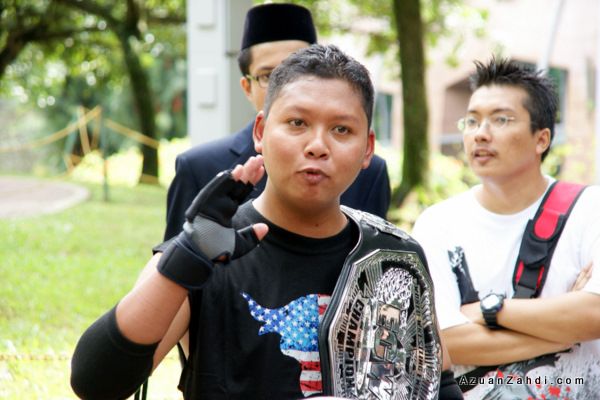 The 'ringside announcer' for the day announced that it was time for some live demo of wrestling moves.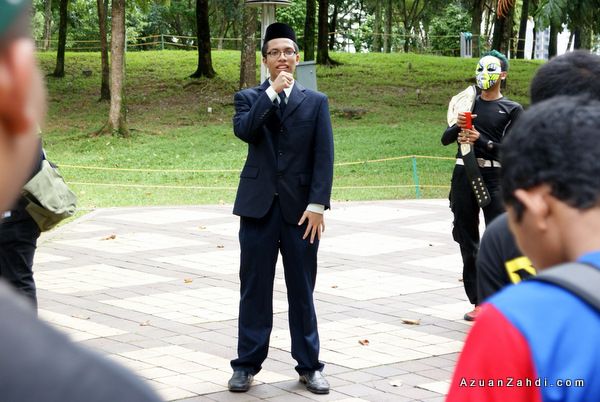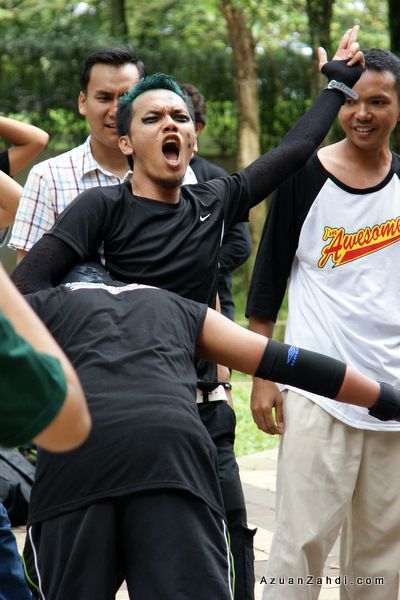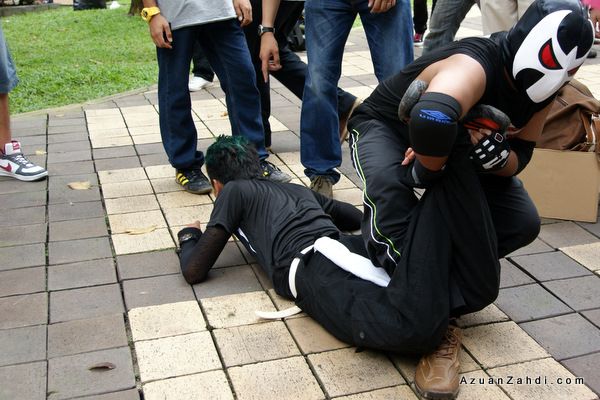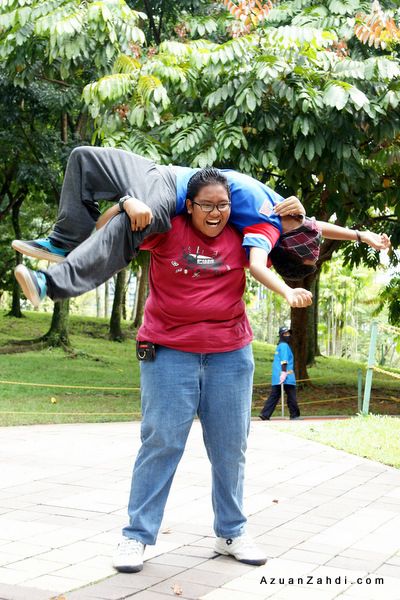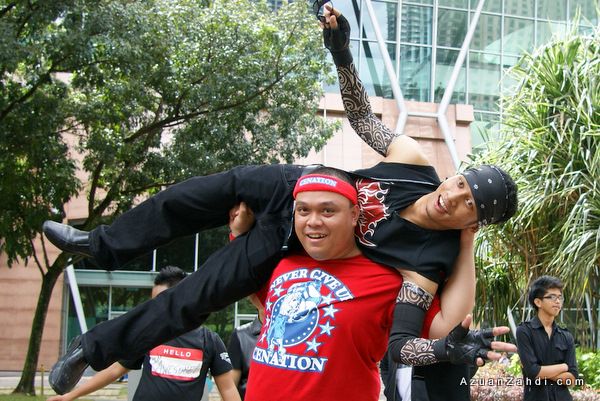 All in the name of fun and togetherness.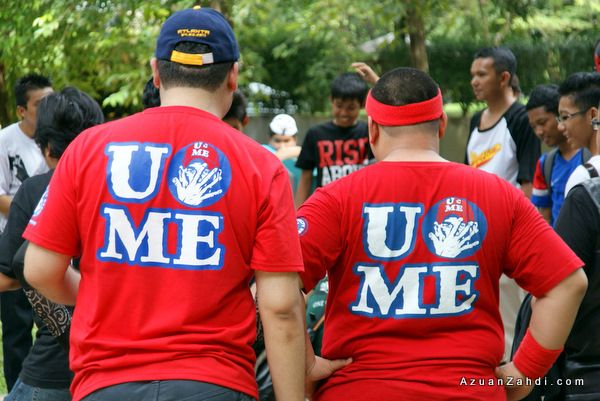 It's cool to know that during this time when our unity as Malaysian is being tested on daily basis with so many issues, people can still get together and have fun regardless of their background. School and university students, graduates, professionals such as doctor, IT Manager, train driver, entrepreneurs all under one banner!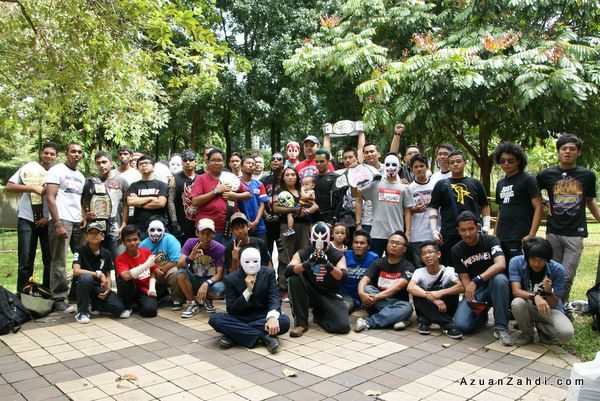 Click here to LIKE PGM's Fan Page.
[retweet]http://www.azuanzahdi.com/index.php/2012/01/08/event-pgm-rasslin-roleplay-mayhem/[/retweet]
[facebook]http://www.azuanzahdi.com/index.php/2012/01/08/event-pgm-rasslin-roleplay-mayhem/[/facebook]