Pantai Teluk Cempedak, Natural Batik Village & Dried Sea Products
On our last day in Kuantan we were introduced to a few usual tourist attractions around Kuantan. Three of the attractions visited are the beautiful and iconic beach of Teluk Cempedak, the 'one-stop-souvenir' centre of Natural Batik Village and the famous dried sea products at Sin Kee Hung.
This post is suitable for those who have about half a day to spend in Kuantan and do not want to explore the surrounding towns like Gambang, Pekan and Sungai Lembing.
I'll start with Pantai Teluk Cempedak.
If Venice has its canals and Paris has the Eiffel Tower, Kuantan folks are very proud of its own icon, the Teluk Cempedak.
Located within Kuantan borders, only 5km from the city centre, Teluk Cempedak is the place to be for anyone visiting Kuantan. The white sandy beach facing the South China Sea is a great place for swimming, sun-bathing, kite-flying, sailing, wind surfing, water-skiing and jet ski.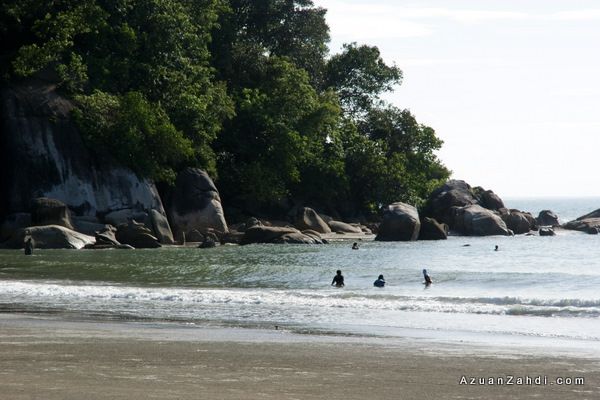 It's also a perfect place to unwind after a long day at work.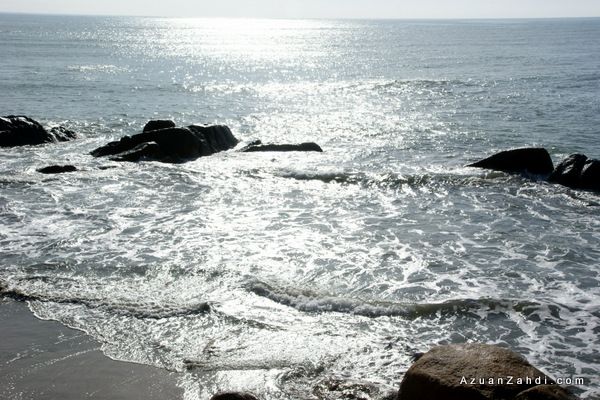 And of course for couples wanting to spend time chatting dan 'lain-lain' hehe our friendly tour guide showing one of the many common poses in Teluk Cempedak.
With so many different people coming in for different activities, it makes Teluk Cempedak the perfect venue for my favourite activity which is People Watching
I still find it hard to believe that such a beautiful beach can be maintained clean despite having so many visitors.
Facilities like wooden walkaway/platform, toilets, food stalls, fast food outlets and natural tree shades allow easier and more comfortable access to visitors.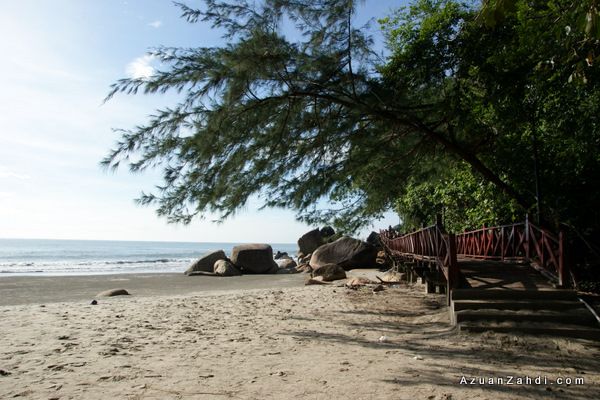 For visitors to Teluk Cempedak, leave your pets behind.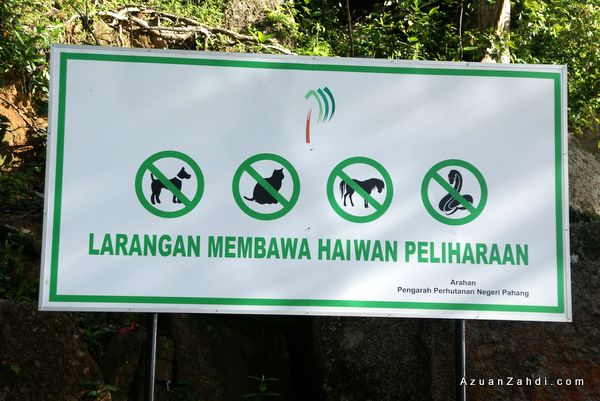 Teluk Cempedak has its own 'pets'.
On that day, I spotted the monitor lizard
and the macaques monkeys
While Teluk Cempedah has a few stalls selling souvenirs, I would strongly suggest for those looking for souvenirs to go to the Natural Batik Village instead.
This is the place for visitors to get all kinds of 'ole-ole' or souvenir from Kuantan all under one roof.
Being mainly a batik factory, visitors can also watch live batik demonstration.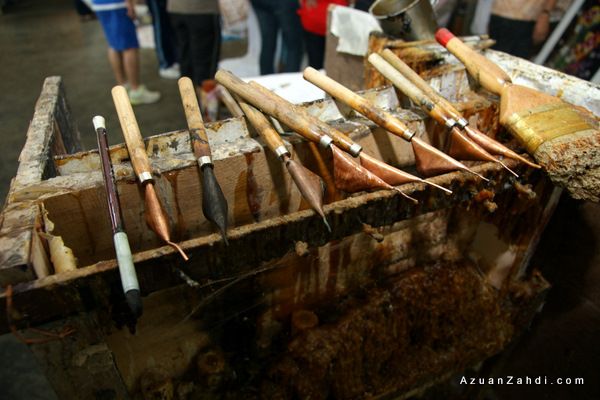 And even try your skills on batik stamping.
No, this is not a batik meal!
End product.
Visitors can buy multiple batik products and also usual souvenirs like key chains, fridge magnets, etc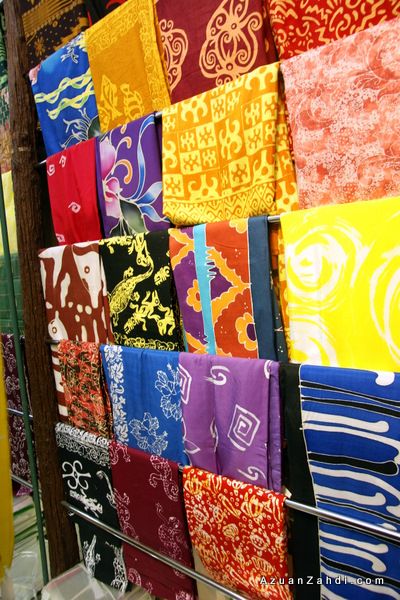 But if you are someone like me who usually avoid all these touristy souvenirs, then Sin Kee Hung might be the place for you.
This is a famous place to get all the cheap and good dried seafood and 'ikan masin'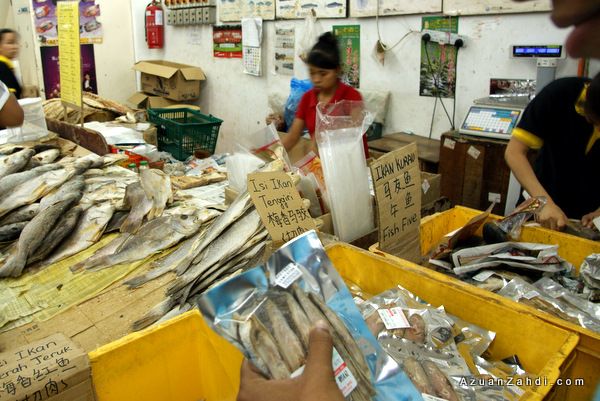 The dried fish.
Udang Kering
The shop has also some delicious snacks that I enjoyed while waiting for the rest to shop. Halal certs are displayed at the counter.
There you go, from white sandy beach to souvenirs and ikan masin. The right combination if you are visiting Kuantan on a half-day trip. Also don't forget to try Kuantan delicious food as shared in my previous blog post here. If you have more than half a day, why not explore Sg Lembing, Gampang and Pekan!
Instead of driving all the way to Kuantan, why not fly to Kuantan and take a short taxi/bus ride to all these interesting places. Firefly Airlines fly to Kuantan from Penang, Subang and Singapore — Head on to http://www.fireflyz.com.my for more details.
Fancy for a trip to Kuantan or any other places in Malaysia but not sure where to stay? Check out AGODA's website (click the banner below) for a one-stop comparison of all hotels from budget to 5-star. I am personally an AGODA fan and have saved a lot on my accommodation cost for my travels.

[retweet]https://www.azuanzahdi.com/index.php/2011/12/22/pantai-teluk-cempedak-natural-batik-village-dried-sea-products/[/retweet]
[facebook]https://www.azuanzahdi.com/index.php/2011/12/22/pantai-teluk-cempedak-natural-batik-village-dried-sea-products/[/facebook]
---