School holiday season is back and if you are still searching for a destination to visit with your family, this post is for you!
With the start of the school holidays and hopefully with some good weather upon us, now is the time to explore various holiday destinations nationwide. One tip that I can suggest is to avoid those famous and crowded theme parks, hotels and islands and explore newer and less-touristy places.
Allow me to introduce one of those places, the Bukit Gambang Resort City!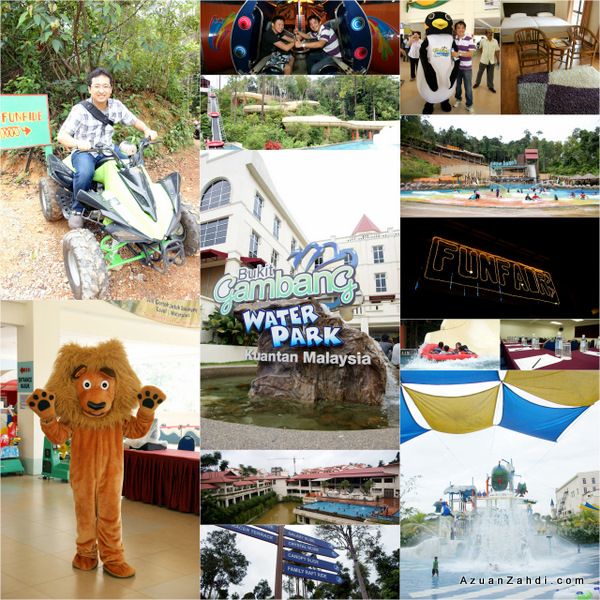 Bukit Gambang Resort City is an integrated resort city with its multi-dimensional tourist attractions and reasonably priced resort accommodation. In layman term it is one of those places that you can spend a couple of days having good time with your loved ones without even leaving the resort city. Besides accommodation, Bukit Gambang Resort City is home to one of the largest and coolest water theme park in the east coast and a wide range of recreational and relaxation facilities.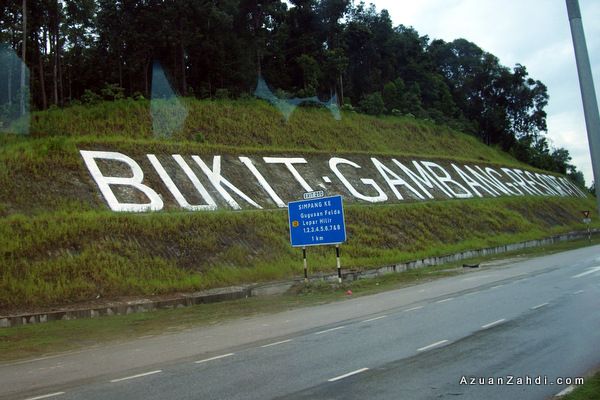 I was introduced to Bukit Gambang Resort City during the recent familiarization trip to Kuantan and this post is my honest and independent review of the resort city.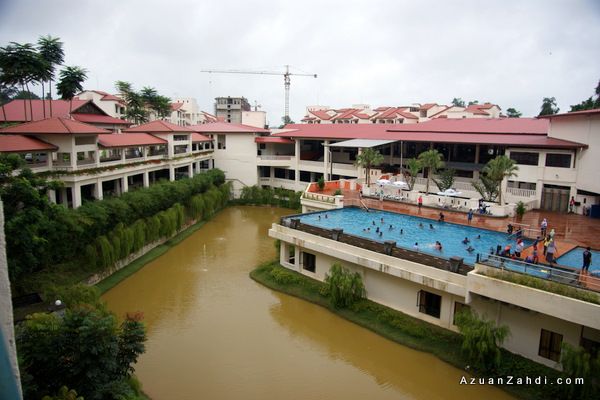 Let's start with the accommodation. Caribbean Bay Suites is made up of over 578 apartment units, consisting of 140 Studio Suites, 420 Family Suites and 18 Deluxe Suites. I stayed in a family suite which can easily cater up to 4 people comfortably.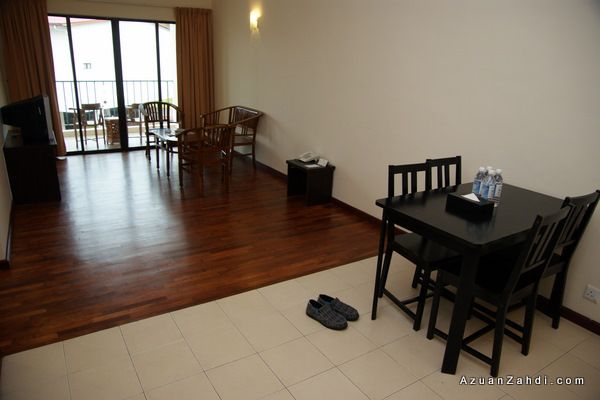 The good thing about Caribbean Bay Suites is that they do not enforce limitation in terms of pax per room. A good news for family with kids!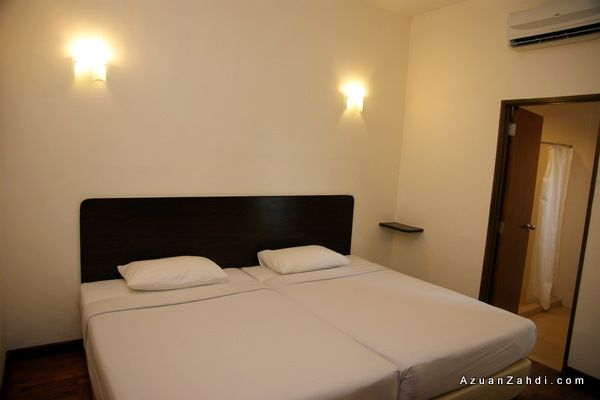 For couples or single traveller, the Studio Suite is the best option that provides ample space and a more vibrant interior.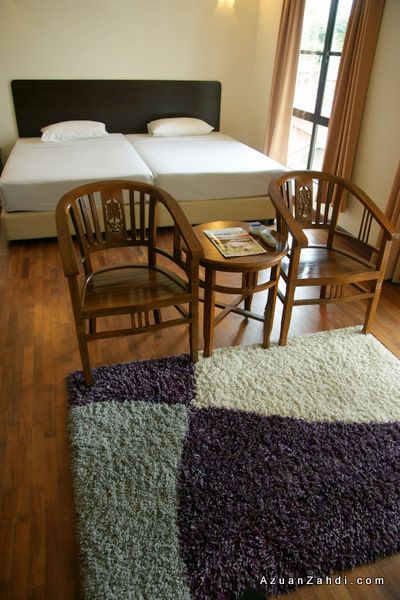 Of course if you are celebrating a special occasion like anniversary or birthday, why not pamper yourself with the luxury deluxe suit that is super cool!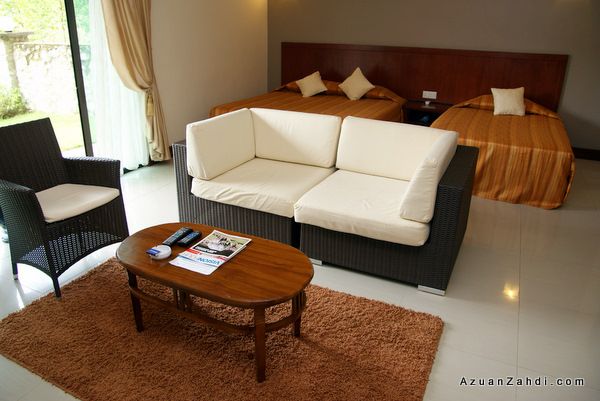 Like any other resorts or hotels, swimming pool is a must especially if it's a family vacation!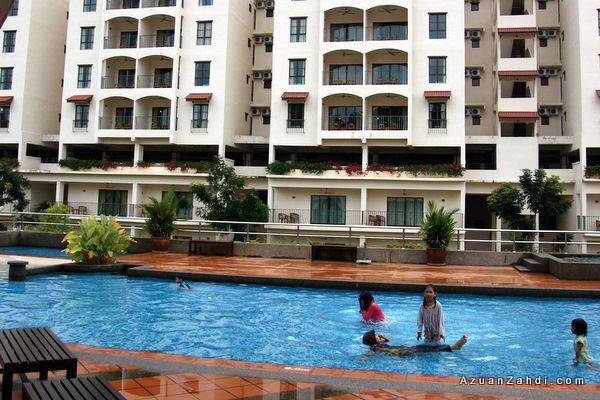 On second thought, actually you don't even need to have a swimming pool as the largest water theme park in East Coast of Peninsular Malaysia is just 3 minutes away with the free tram ride!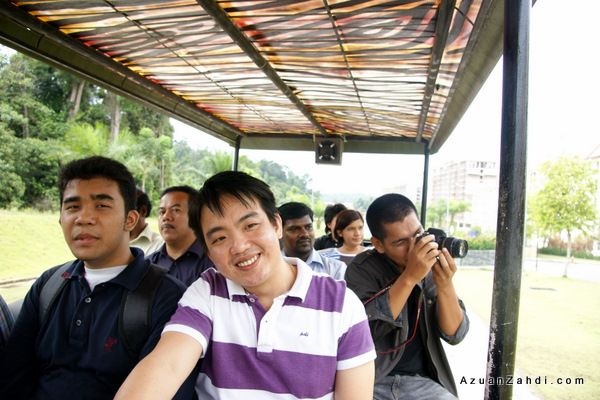 The Bukit Gambang Water Park!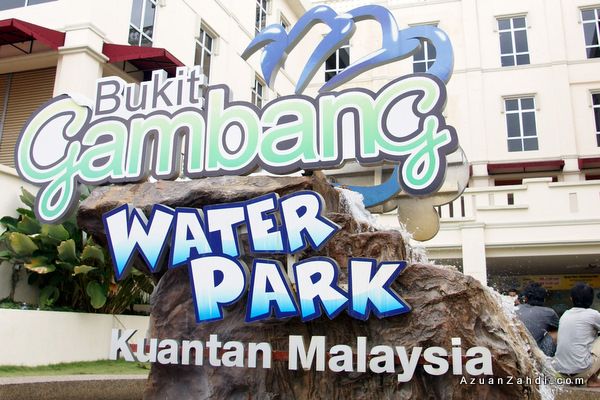 The main attraction in my opinion is the Coco Beach. It's the largest wave pool in Malaysia and the 'beach' is so real and clean that at some point I felt that it's better than the real beach!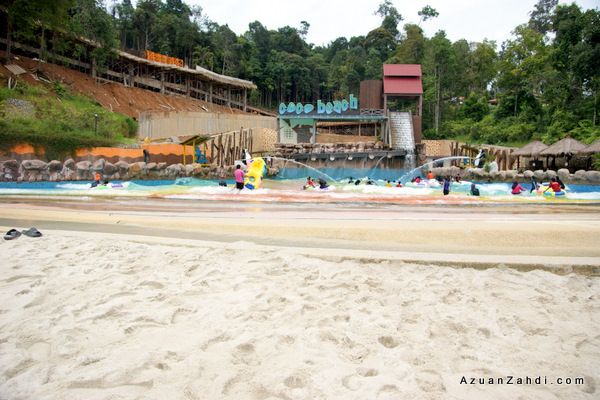 It was Friday afternoon and the crowd level was quite acceptable and there were still ample facilities like these picnic tables available to the visitors.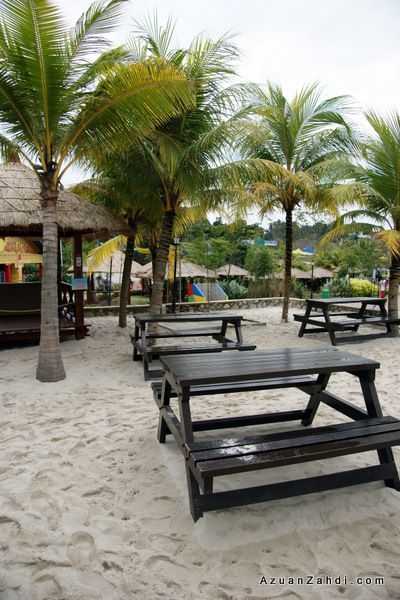 One for the album!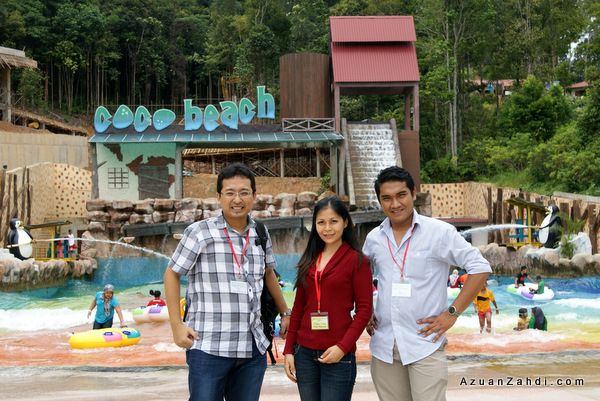 I love to chill at the beach and just relax but if that is not your thing, there are other more exciting ride and slides!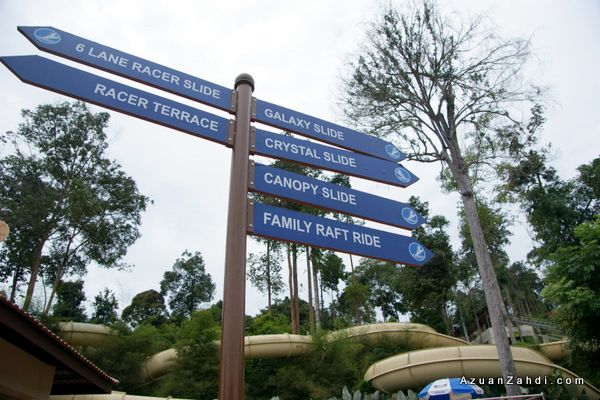 Adrenaline rush.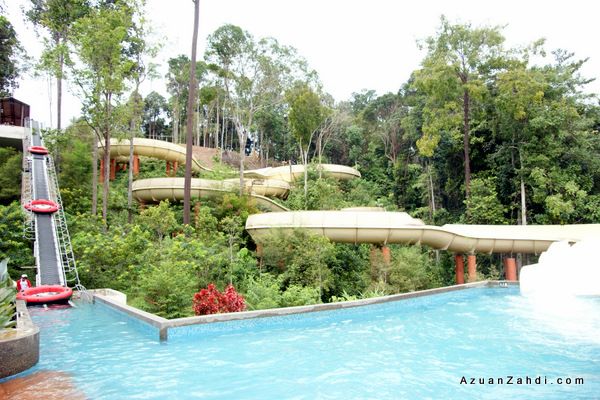 Satisfied customers I believe 🙂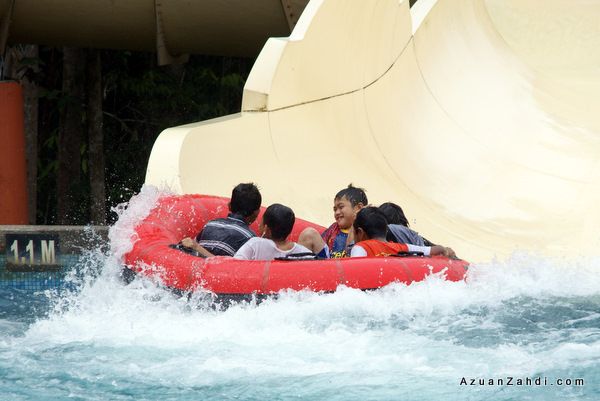 Another star attraction of Bukit Gambang Water Park is the Tree Top Hill Slides which is a 6 Lane Racer Slide – the longest in Malaysia.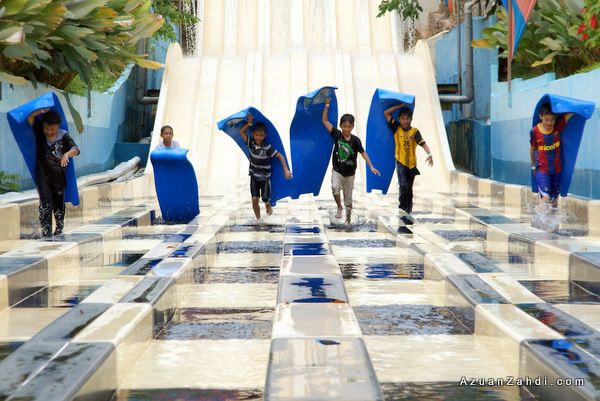 While speed and adrenaline rush are the main 'dishes' of the park, there are actually something for everyone. For those less-adventurous, kids pool at Penguin Island is quite fun.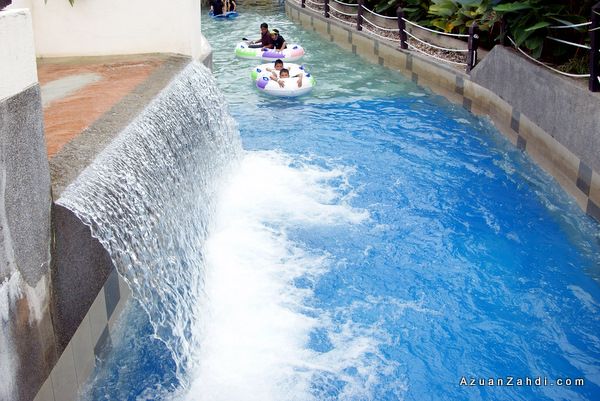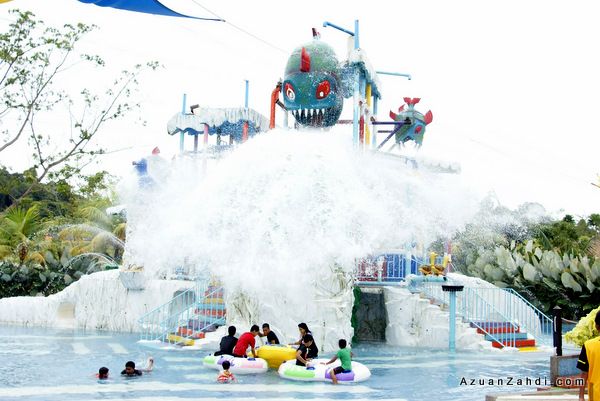 Many visitors visit the Water Theme Park on a daytrip but I would strongly suggest for you to stay at least a night in the resort city as there are other attractions to explore.
One of it being the Active Academy.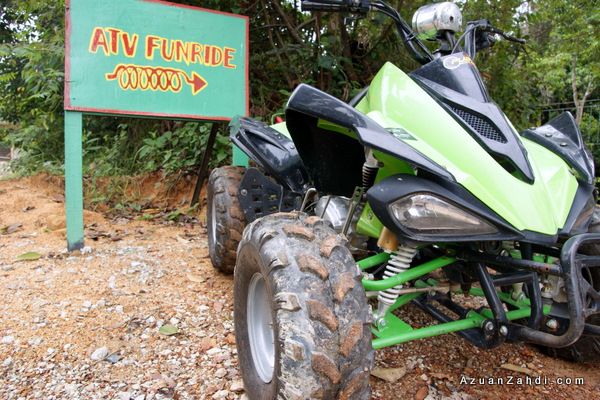 Jungle trekking, Paintball, ATV Fun ride Flying Fox and many more are available for both normal visitors and corporate functions.
For kids, the Jungle Farm is available but in my opinion is a bit too small. Maybe it has not been fully developed at the time of my visit.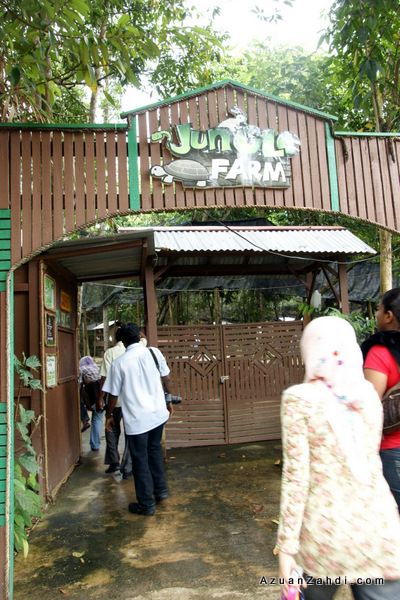 In the evening, the resort comes alive with a mini-funfair with some wacky rides!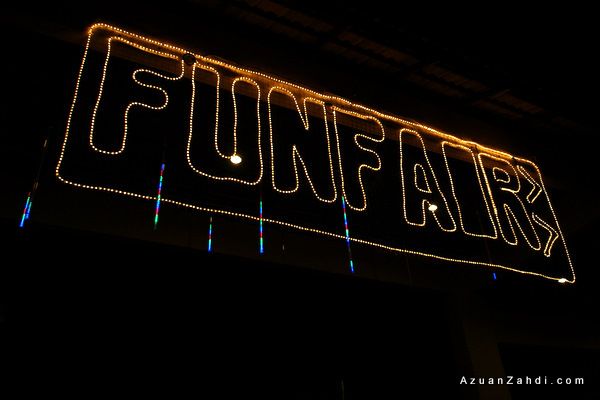 Adrenaline rush all the way.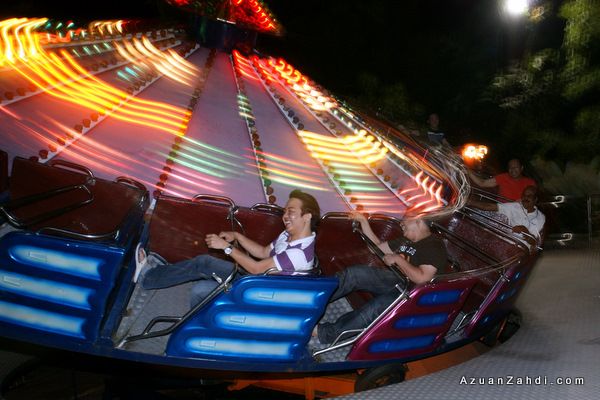 Just one little tip, have your dinner way before you take the ride 😛
Pool tables, karaoke lounge, arcades and k-box are also available at an affordable rate.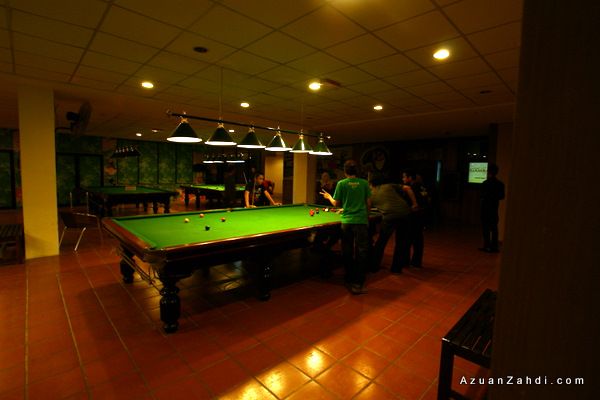 I ended the tour of Bukit Gambang Resort City at the Karaoke lounge singing my own version of "Kau Bernama Seri" by Handyblack.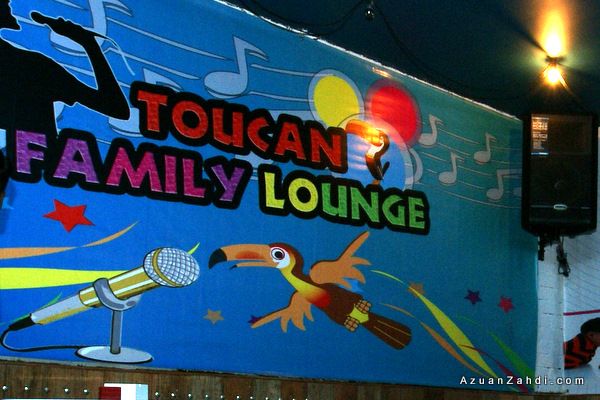 I was badly off-tuned but nobody really cares as everyone was in holiday mood, must be the charm of Bukit Gambang Resort City.
"Leisure at its Best"
Fancy for a trip to Kuantan or any other places in Malaysia but not sure where to stay? Check out AGODA's website (click the banner below) for a one-stop comparison of all hotels from budget to 5-star. I am personally an AGODA fan and have saved a lot on my accommodation cost for my travels.

Share:
[facebook]http://www.azuanzahdi.com/index.php/2011/11/24/splashing-time-at-bukit-gambang-resort-city/[/facebook]
[retweet]http://www.azuanzahdi.com/index.php/2011/11/24/splashing-time-at-bukit-gambang-resort-city/[/retweet]
Links
Bukit Gambang Resort City – http://www.bgrc.com.my
Firefly Airlines fly to Kuantan from Penang, Subang and Singapore – Head on to http://www.fireflyz.com.my for more details.
Saved: :: All Posts ::, Blog Posts, Featured Articles, REVIEWS, TRAVEL
Tagged: ample space, apartment units, bukit gambang resort city, caribbean bay, cuti sekolah, deluxe suites, familiarization trip, holiday destinations, holidays, kuantan, relaxation facilities, resort accommodation, school holiday, school holidays, single traveller, special occasion, swimming pool, water theme park