In the past I have wrote a couple of blog posts on my experience flying with Firefly Airlines and these posts have been one of the most frequently read posts on AzuanZahdi.com. Due to request from some of my blog readers, I've decided to write an updated review and this time I'll be trying out the newly reinstated route of Subang-Kuantan.
Although the flight was part of a sponsored media/partners familiarization trip, my review will remain strictly based on my personal views.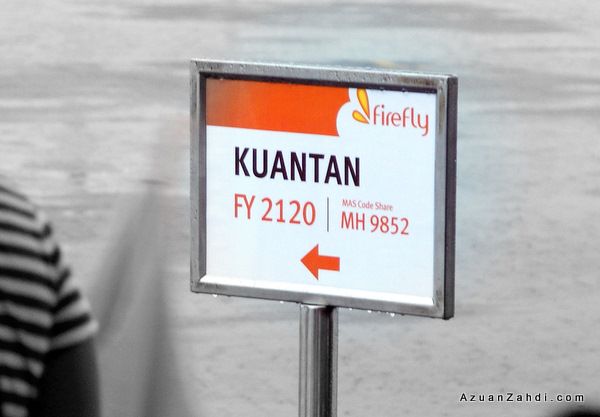 Back in 2009, Firefly was doing well with this route but has to stop the service due to aircraft re-deployment to other more profitable routes. Now that Firefly has received additional ATR72-500 aircrafts, the Subang-Kuantan route is back. The airline is so positive about the route that they are starting with twice daily services effective 30th October 2011.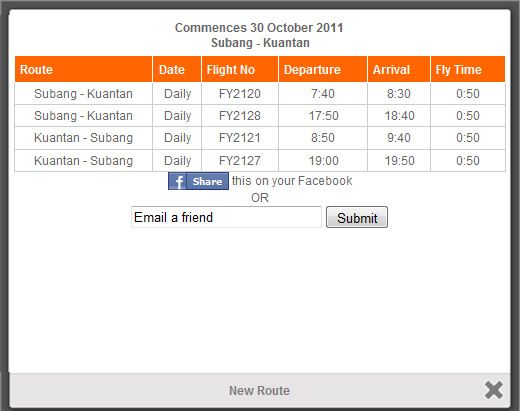 I was booked on FY2120 on Friday 11.11.11. Flying has always been the best excuse to push myself to wake up very early in the morning and with lots of excitement, I was at the airport as early as 6:20am.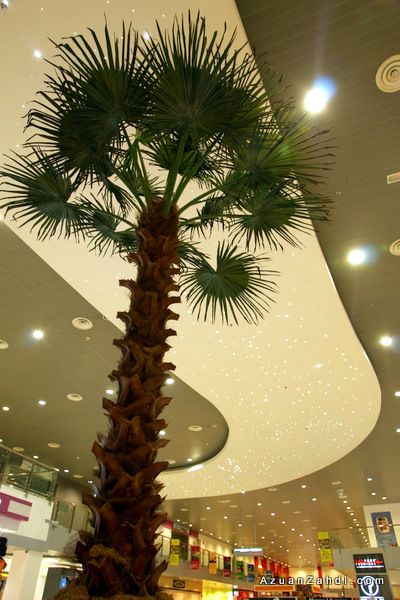 Check in was smooth and I managed to get my boarding pass and my luggage tagged in less than 4 minutes. It was a nice touch by the check-in staff to say "Have a nice flight, En Azuan" when she passed me my boarding pass. Small things that make a difference.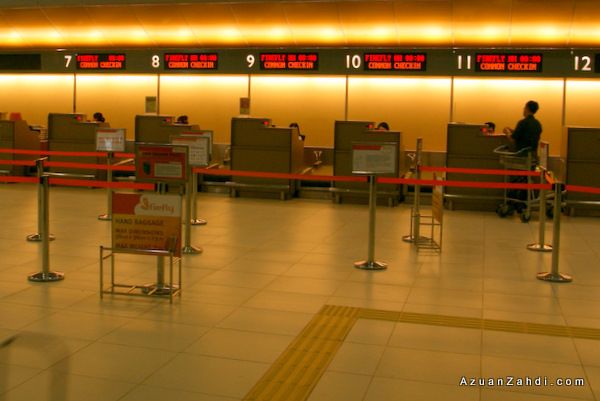 It's also interesting to note that Firefly has introduced Web Check-in where passengers can check-in from home/office and just drop their bags at the dedicated counter. They have also introduced a more efficient queuing system with common check-ins instead of dedicated counters by destinations.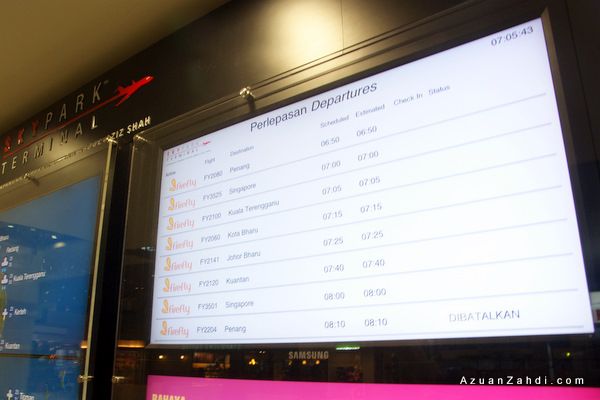 Despite the heavy morning rain, flights were departing as per scheduled and At 7:28am, the boarding process for our 7:40am flight begins.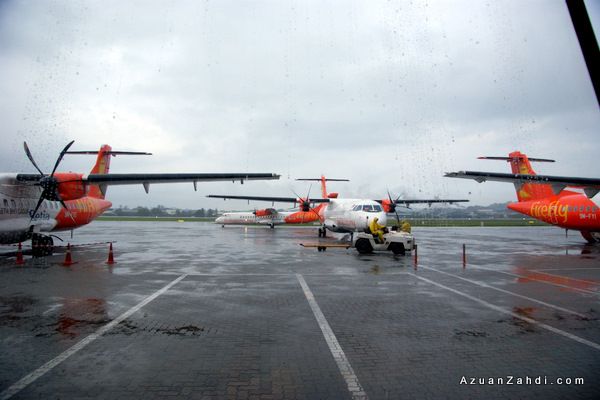 Umbrellas were provided to all passengers for our short walk to the plane.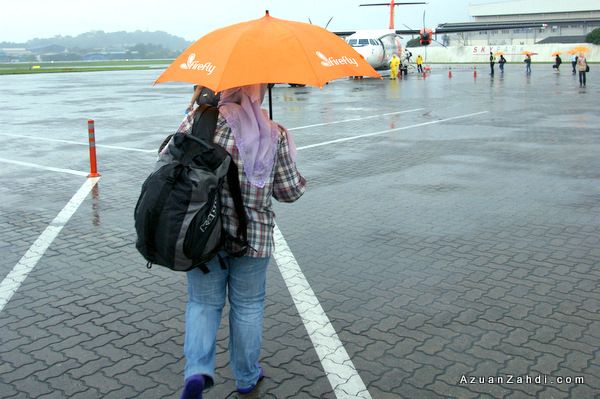 Our ride for the day 9M-FYH.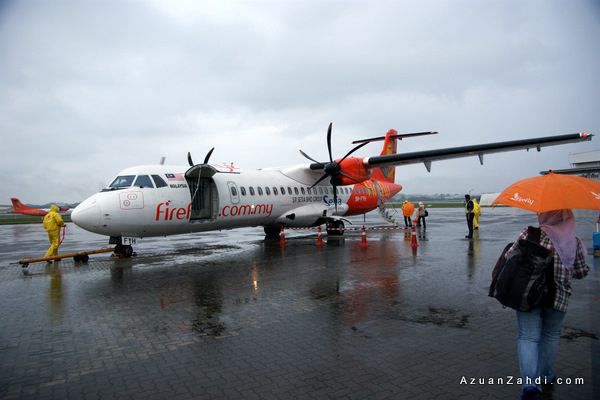 I was greeted by the leading stewardess, Miss Amira at the aircraft door and was later ushered by a more junior crew to my seat in 7F.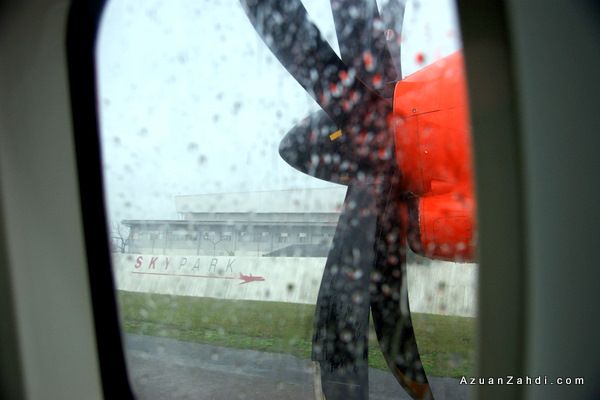 As I was one of the last passengers to board the flight, I noticed that the load was quite light with about 50% passenger-on-board.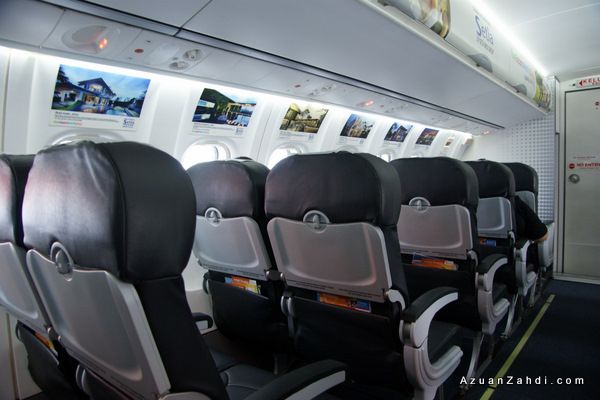 It's funny that despite a few empty rows at the front part of the plane, I was assigned a seat next to another passenger. One way to improve is for Firefly to assign the seats to maximise comfort based on flight load allowing as much space as possible between passengers.
Take off was 2 minutes ahead of schedule. Heavy rain and thick clouds = bumpy take-off.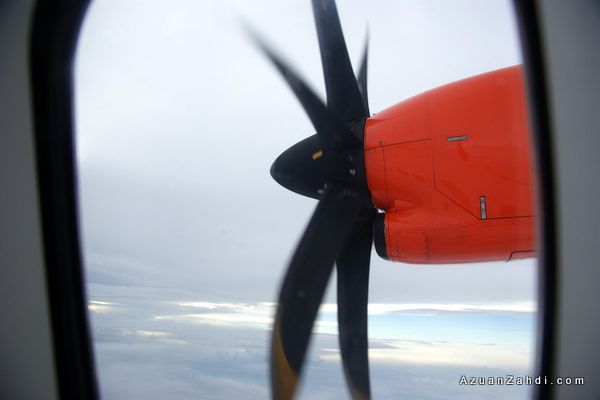 In-flight service started a bit late due to weather and with the seat belt sign switched on during most of the flight duration, I decided to cancel my earlier plan to chat and take photos of the cabin crew in action as part of this review.
Muffins / Peanuts and mango / guavajuice were served to all passengers immediately after the seat belt sign was off.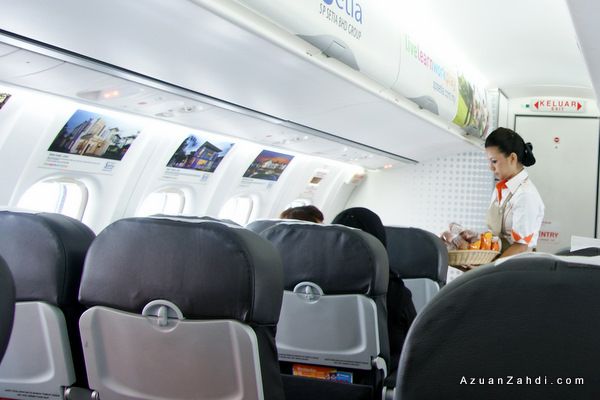 Malaysian Hospitality at its best! I took this photo below while Flight Stewardess Amira was serving the juice.
She was smiling and interacting with some of the passengers and you can actually tell a difference that she's doing it sincerely rather than following an SOP written on the manual. Thumbs up for that!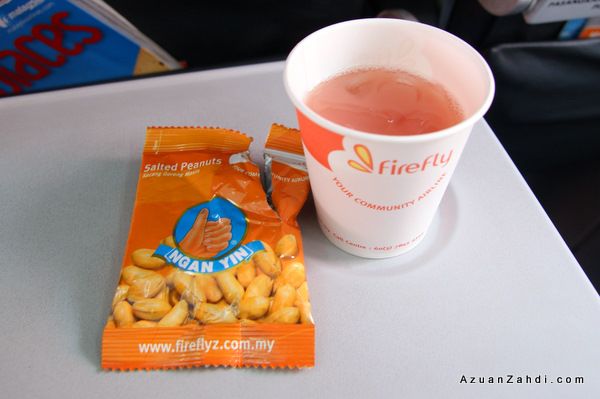 There was no in-flight briefing given by the Captain or Co-pilot perhaps due to the weather keeping them busy but I personally believe that during bad weather, words from the flight deck are always good to hear.
While most of the passengers took a short nap, I flipped through the reading materials provided in the seat pocket. We can now say good-bye to Kunang-Kunang Magazine. At least Going Places has been used as a replacement which makes sense if you look at the angle of cost savings for the company and MAS Group.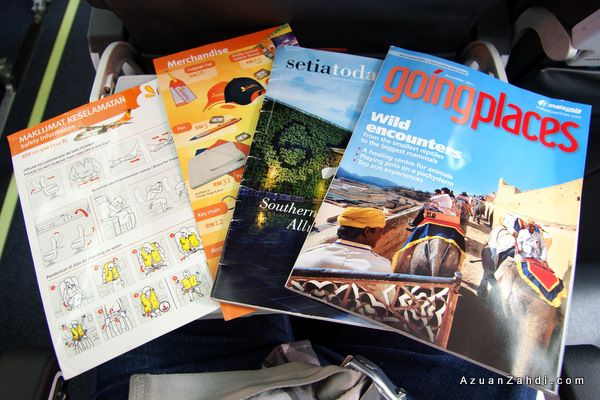 We landed in Kuantan 2 minutes earlier than our scheduled time.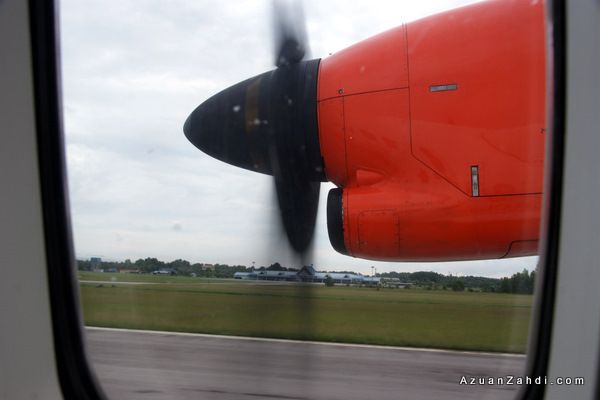 Sultan Ahmad Shah Airport. A great small airport.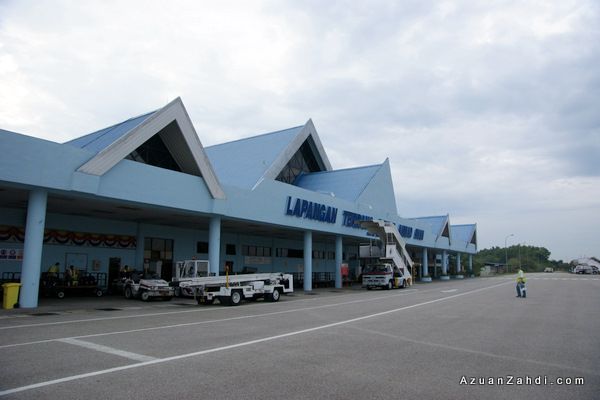 Thank You 9M-FYH.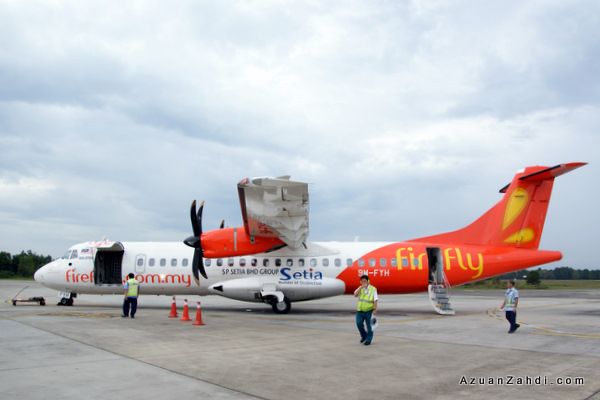 My bag arrived 2 minutes after I entered the arrival hall.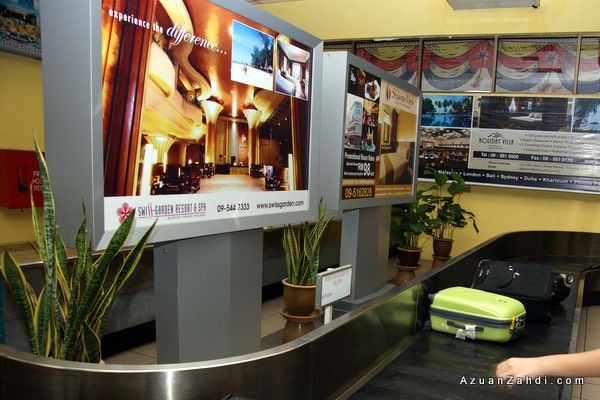 The high quality service of Firefly Airlines has been quite consistent that despite after flying so many times with different planes and crew members I can enjoy the same 'smooth and relaxing' experience. Its value for money positioning together with this experience reaffirms my choice of Firefly as my favourite airline.
Pros:
a) Consistent in-flight service
b) Great 'human-touch' at Check-In Counter and in-flight
Cons:
a) Seat allocation was random; flights were half empty but strangers being assigned to sit with each other
b) No in-flight briefing by the pilots
Next up: AzuanZahdi Explores Kuantan, Pekan and Sg Lembing! All here @ AzuanZahdi.com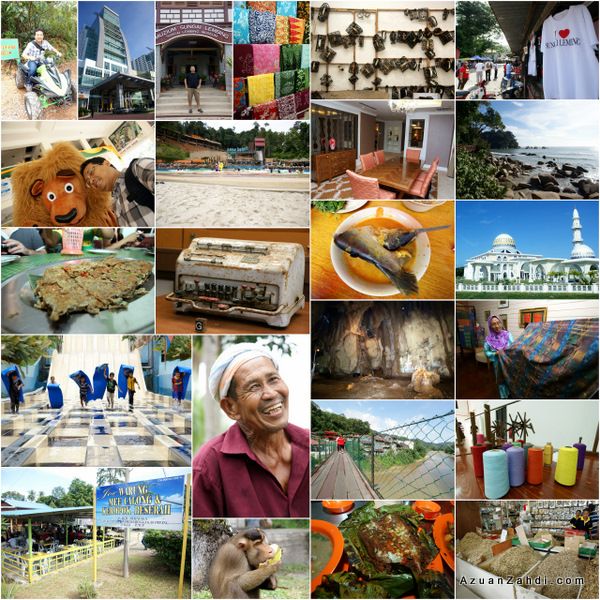 Share this on your Facebook and Twiter.
[facebook]http://www.azuanzahdi.com/index.php/2011/11/15/firefly-ing-to-kuantan-pahang/[/facebook]
[retweet]http://www.azuanzahdi.com/index.php/2011/11/15/firefly-ing-to-kuantan-pahang/[/retweet]