Last Saturday I had the opportunity to join a group of 20 bloggers/tweeps on the first of many daytrip outings organized by Tourism Selangor. #TSDayOut is a cool activity by Tourism Selangor to introduce their Facebook Fans and Twitter followers to many less-known tourism sites within Selangor.
Pulau Ketam (Crab Island) was chosen as the first destination for #TSDayOut. This small island located off the coast of Klang is famous for its unique laidback lifestyle and strategic location making it a convenient place to escape from the hustle and bustle of city life. When I received the invitation from Dian of Tourism Selangor, I knew that exploring Pulau Ketam would be a great way to start my weekend!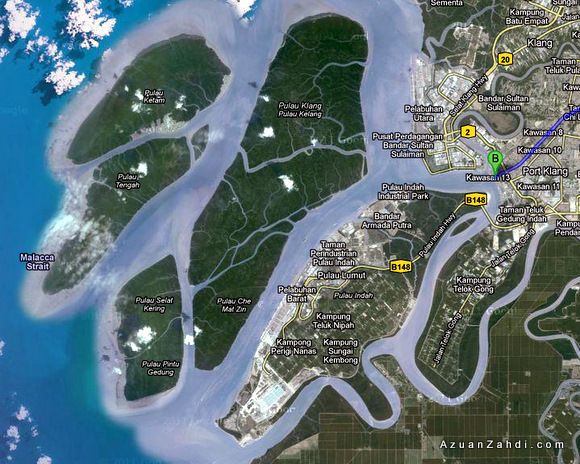 Thanks to the clear Saturday morning traffic on Federal Highway, I was able to reach Port Klang at 8:00am sharp. It took me only 17 minutes from my house in Shah Alam and parking is quite convenient with a flat rate of RM3 near the main jetty.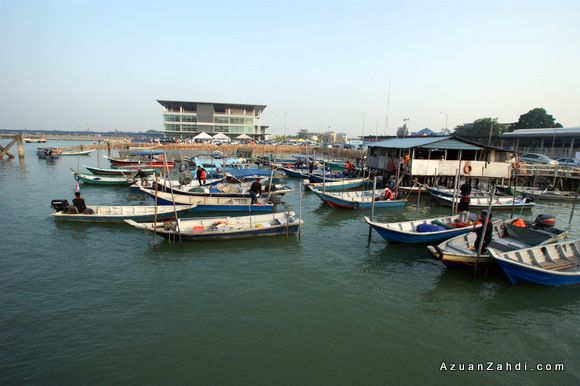 The Jetty to Pulau Ketam is located opposite of the main jetty complex and do not worry, the small boats above are not the one used to transport visitors to Pulau Ketam!
This is the ferry to Pulau Ketam. RM7 one way.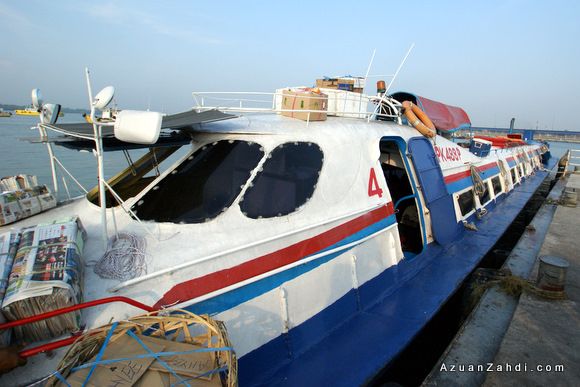 It's fully air conditioned + full blast karaoke songs + toilet facility. Good stuff for a 40 minutes ride.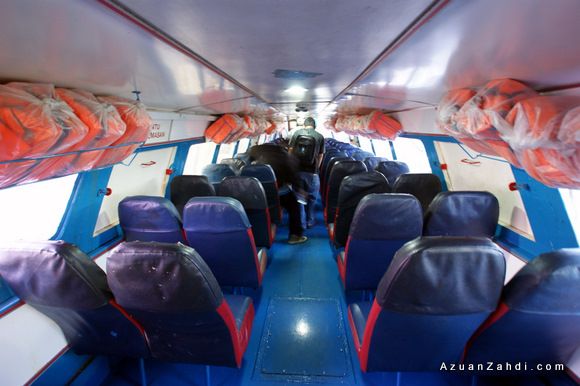 #TSDayOut itinerary and list of participants.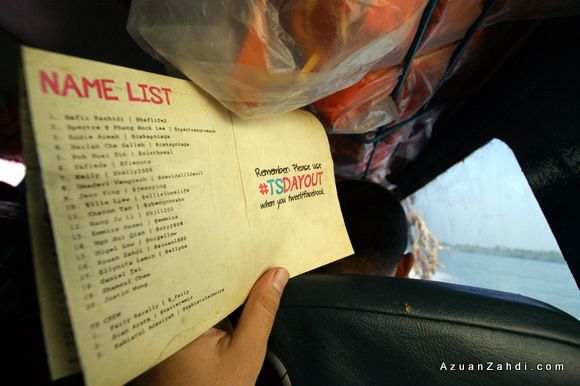 The first impression of Pulau Ketam.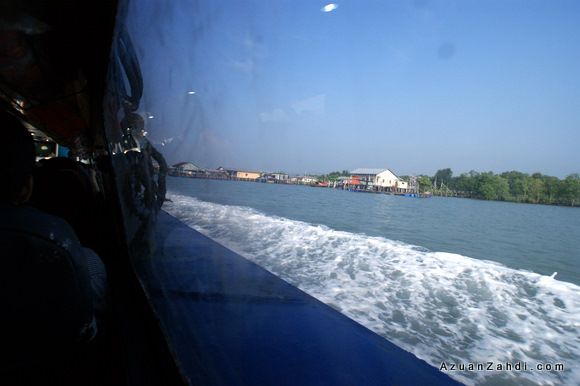 It's not actually Venice (someone told me it's Venice of Malaysia!), but it's interesting enough for me to feel all excited to get out of the ferry and explore the island.
Boats and ferries are the only mode of transportation (besides the emergency air access via helicopter) connecting to Pulau Ketam so all the supplies are also being transported through water. I managed to spot a brand new refrigerator, stoves, cooking gas, rice and of course bicycles.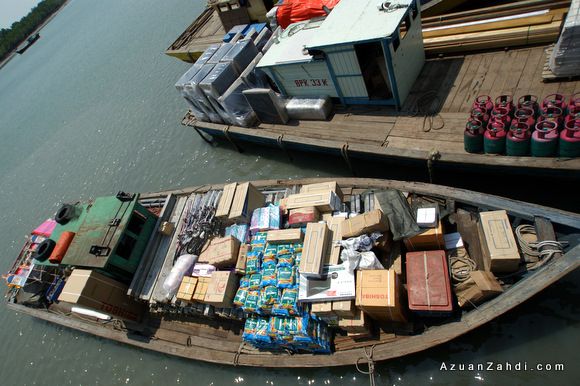 Bicycles are the only mode of land transportation in Pulau Ketam and the 'roads' or should I say lanes are narrow enough for only 2 bicycles to pass side by side.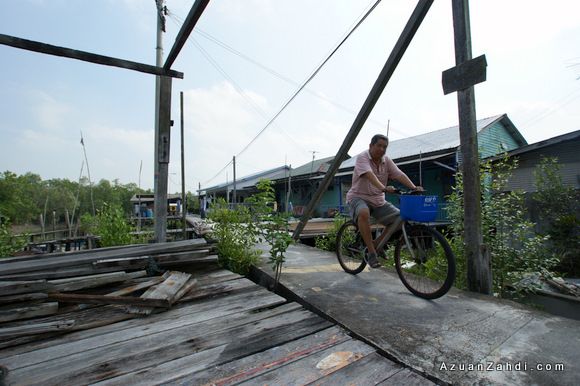 En Fazly and Dian of Tourism Selangor welcomed all the participants.
We were each given a map and a couple of hours to explore the island. Everyone were asked to take photos with the 6 best photos will be given a token of RM250.
I tagged along with Abang Emmiza who actually travelled all the way from Ipoh to join the event! Dian joined us for a while and she shared some cool tips about the island, a true tourism ambassador! 🙂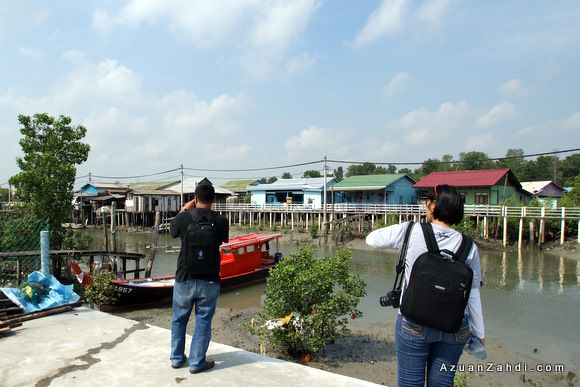 Bicycles are available for visitors to rent at the cost of RM5 (model sold separately 😛 )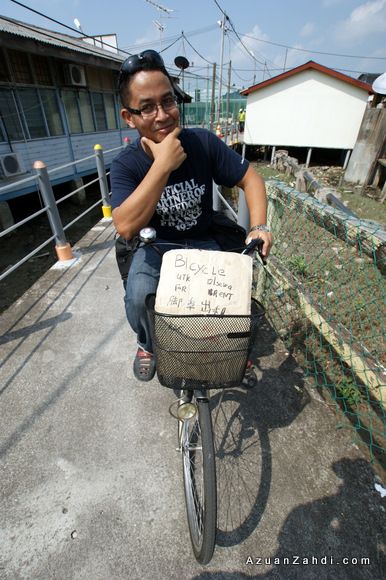 Majority of houses in Pulau Ketam are wooden houses built on stilts. During low tide, you will see muddy ground under the houses.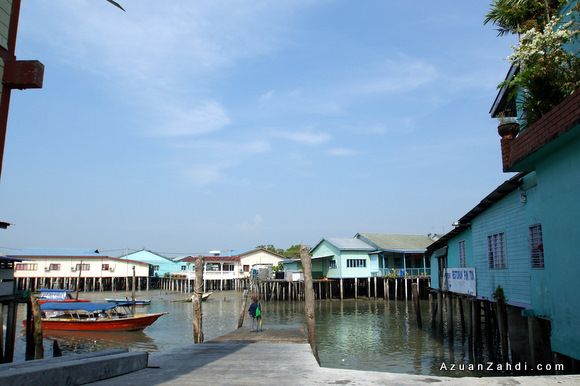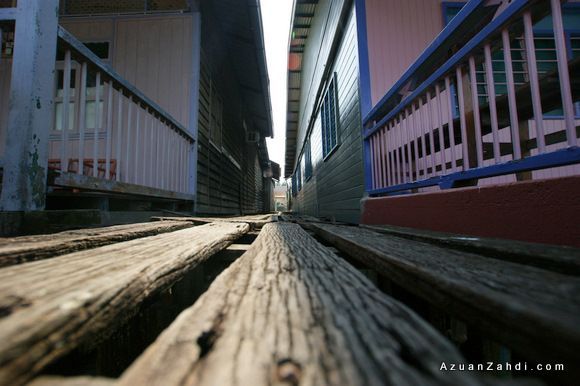 Majority of the residents of are Malaysian Chinese and the spoken language are mainly Mandarin, Hakka and Hokkien.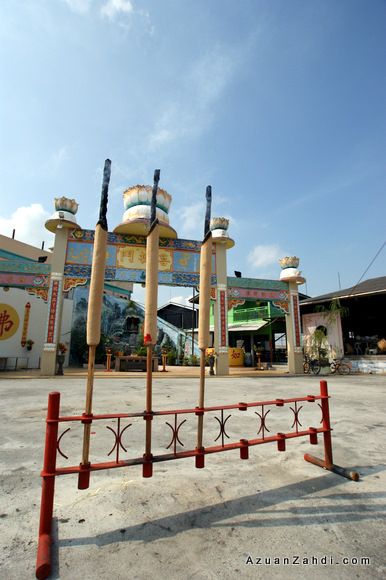 I cannot speak any of the language but I was still able to communicate with basic Malay and the residents are generally friendly and used to having tourists visiting and taking photos.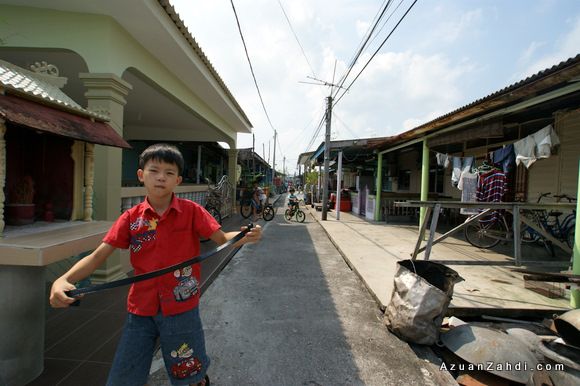 Nang Thiam Keng Temple.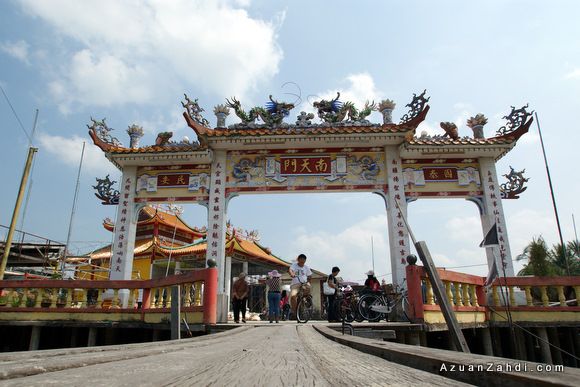 Residents in Pulau Ketam are mainly fishermen. A lot of sights related to a fishing village can be spotted around Pulau Ketam.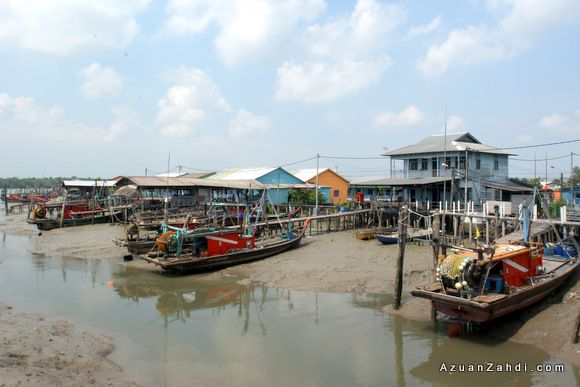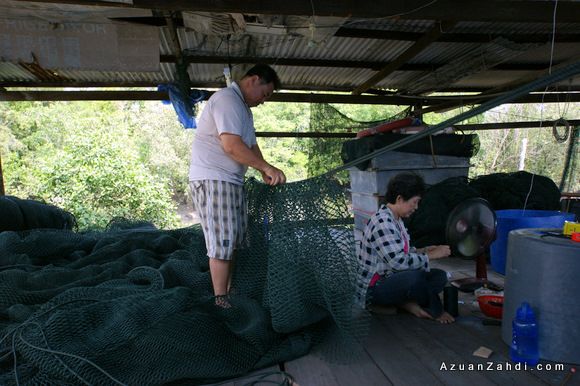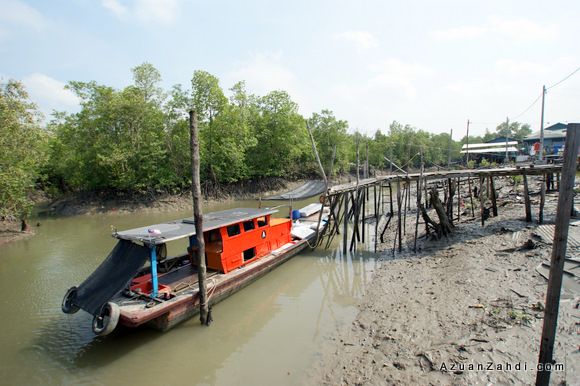 The island has enough population to justify having their own schools. Seen here is the primary school fully equipped with a library and lab.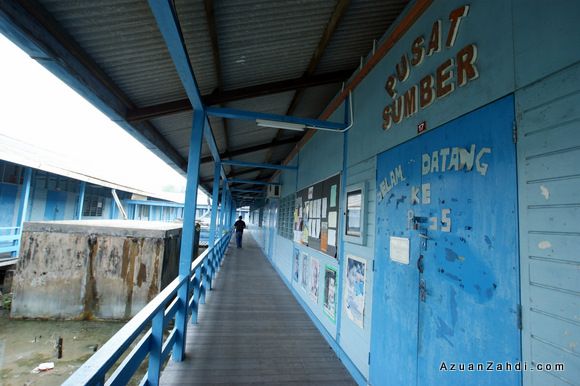 It was Saturday, a school off-day. Time to wash the shoes!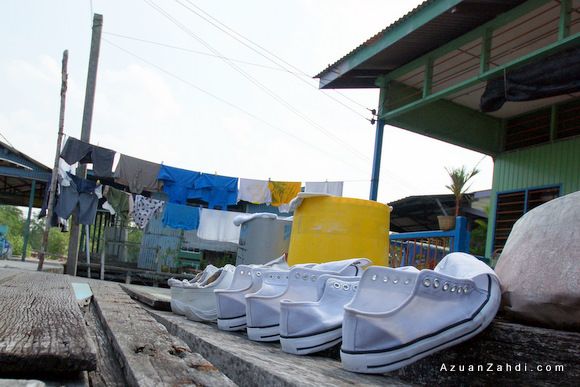 Besides being a fisherman and teacher, I can imagine the residents of Pulau Ketam doing other cool jobs….
Handy man at work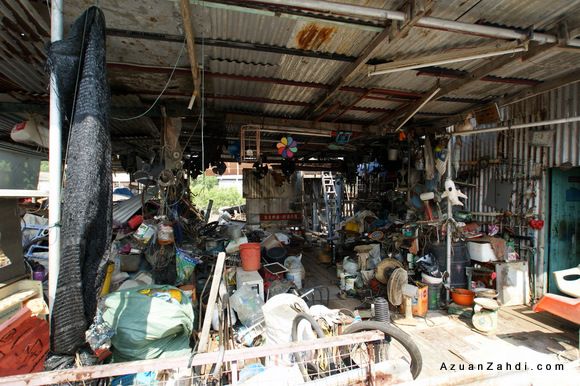 Voluntary fireman sponsored by Carlsberg? Cool! ….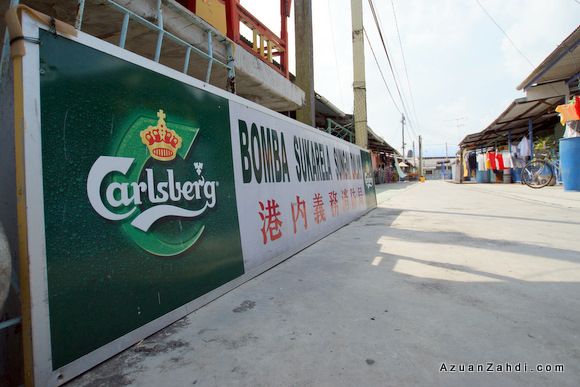 Kedai Roti business.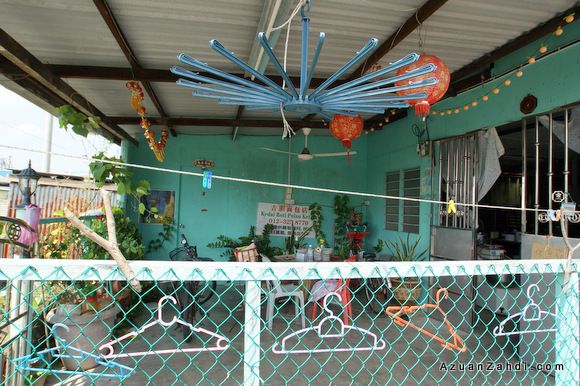 Policemen in a very relaxed island…I mean where can you run?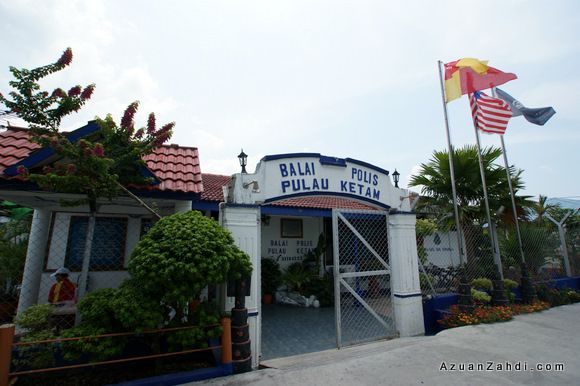 Or just make money off the non-stop tourist flow by selling cute touristy items 🙂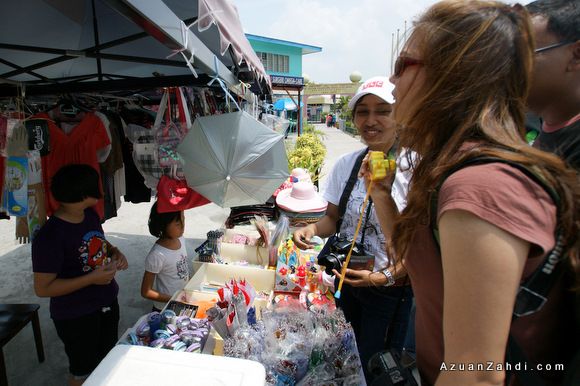 No visit to Pulau Ketam is complete without seeing the ketam! Unfortunately no halal seafood restaurants were spotted throughout my 3 hours tour of the island.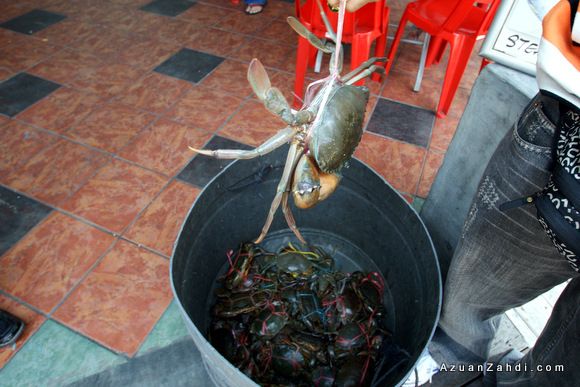 Off course "Ketam" is the in-thing with almost every business having the Ketam brand 😛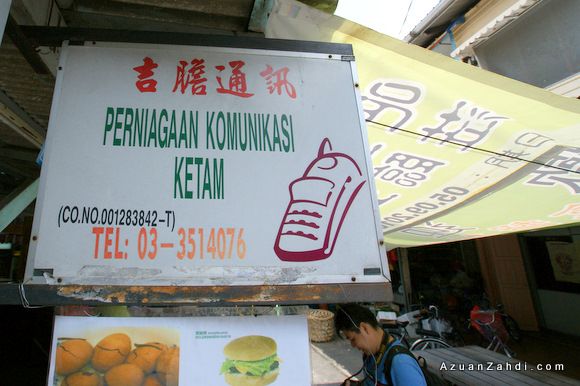 The 'centre' of Pulau Ketam. The market.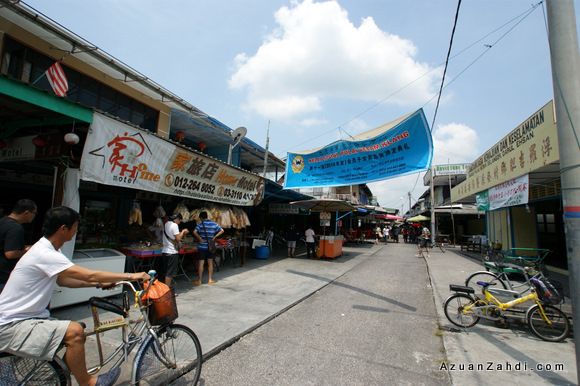 We ended the #TSDayOut in Pulau Ketam with a delicious 'home cooked' lunch at the Pusat Islam and a mini closing ceremony. It was a fun half-day in Pulau Ketam and thank you Tourism Selangor for organising the fun day out.
In short I would recommend Pulau Ketam to the following:
a) Those who want to have a break from city-life and just relax over a cup of Chinese tea and people watching
b) Those who loves photography, this place has many interesting sights!
c) Those who want a unique venue for pre-wedding photography
d) Those who wants to go back to your childhood and spend hours on bicycle without worrying being hit by a car!
e) Those who want to have a clean air environment for walking and exercising
Even if you do not have any of the above intentions, just head on to Pulau Ketam and discover it yourself 🙂
See you in Pulau Ketam!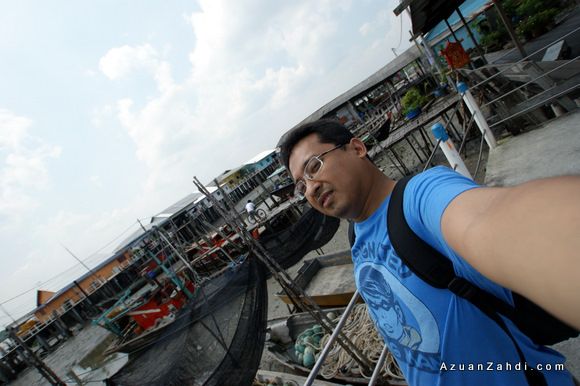 CLICK HERE for more of my TRAVEL STORIES
Fancy for a trip to Pulau Ketam or any other places in Malaysia but not sure where to stay? Check out AGODA's website (click the banner below) for a one-stop comparison of all hotels from budget to 5-star. I am personally an AGODA fan and have saved a lot on my accommodation cost for my travels.

Share this Pulau KEtam Story on
[facebook]http://www.azuanzahdi.com/index.php/2011/10/22/crabulous-time-at-pulau-ketam-tsdayout/[/facebook]
and
[retweet]http://www.azuanzahdi.com/index.php/2011/10/22/crabulous-time-at-pulau-ketam-tsdayout/[/retweet]