SIFE World Cup is in Kuala Lumpur. It's a great opportunity for many Malaysians to experience the thrill and excitement of a SIFE World Cup. It's one of those 'once is never enough' experience, which I'm sure many SIFE members out there would agree with me.
I participated in SIFE World Cup as a student in 2001, 2003, 2004 and 2005. Although the best experience was when I led the UiTM SIFE team to win the first runner up in Mainz Germany, each of the SIFE World Cup has its own stories, good and bad.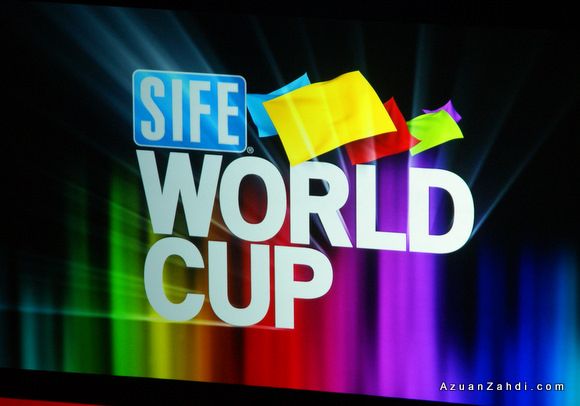 Now 10 years after the first world cup that I participated in London Hilton, I'm back as an observer to a SIFE World Cup here in KLCC! Back in 2001-204, when we mentioned SIFE, Malaysians don't even know anything. We had problems convinving business leaders, sponsors and even our universities back then that SIFE is big. And here is it now 10 years later, the ministers and all are all being SIFE-d. Well done SIFE Malaysia and hope all the achievements that we brought from 2001-2003 helped in building this.
CLICK HERE for the complete story of my SIFE experience.
SIFE World Cup 2011 is being held from Monday to Wednesday and I had the opportunity to attend the last 5 minutes of the cultural fair and the Opening ceremony. Here are some photos.
The excitement of Cultural Display . Remind me of those days that we had to bring boxes of kerepek pisang, flags, brochures on Malaysia and smartly wearing Baju Melayu walking the streets of Barcelona, Mainz, Toronto. Good fun! Now it's just way bigger with more SIFE countries.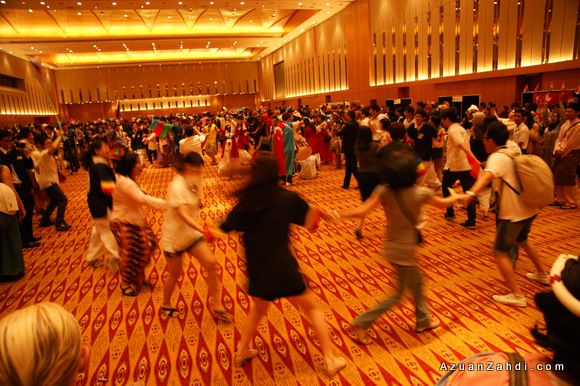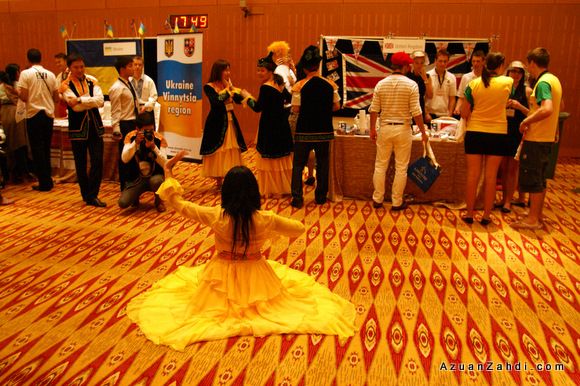 Beauties.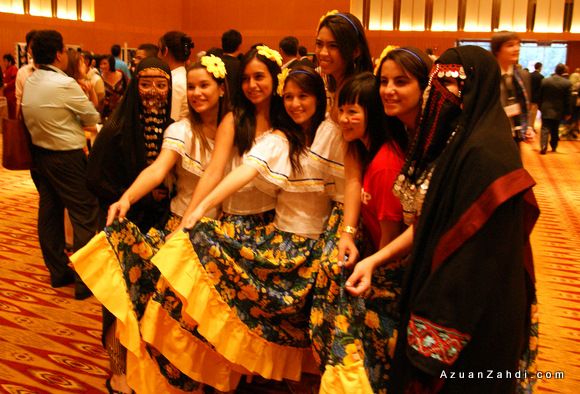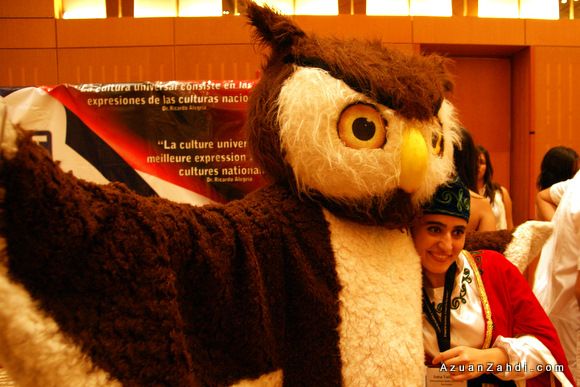 The Africans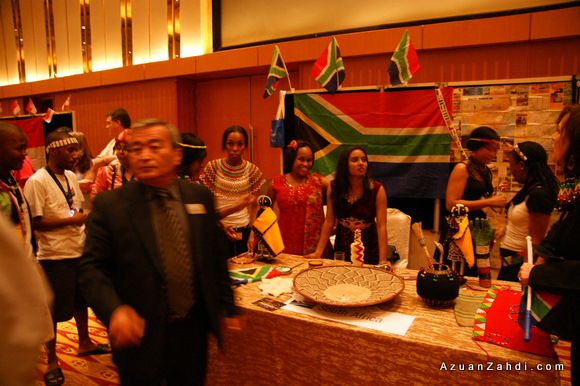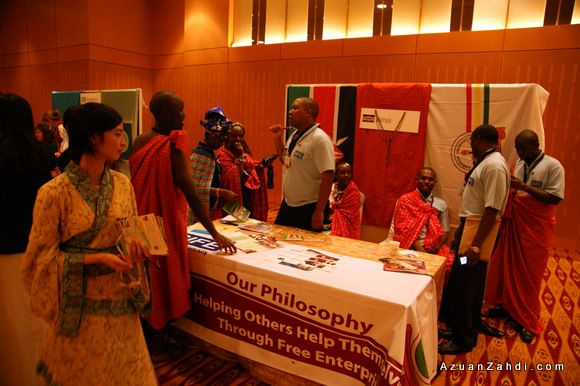 One for the album.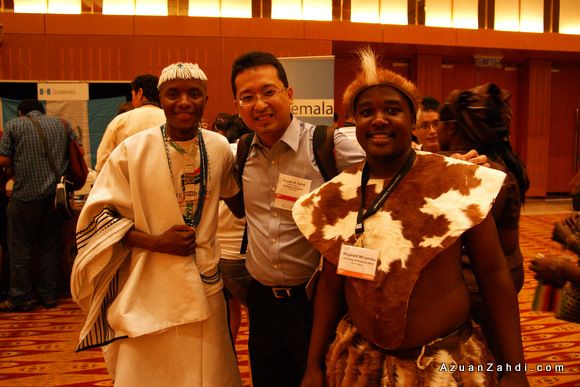 Thailand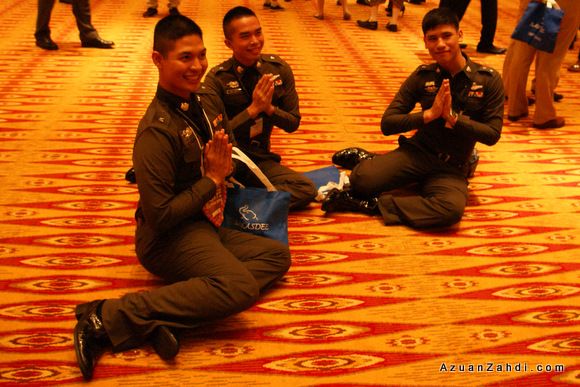 Tunisians
From Kazakhstan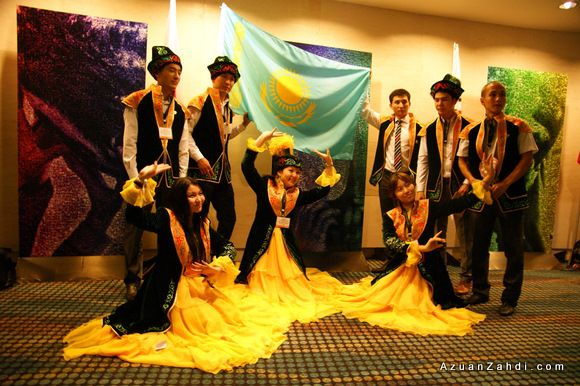 Life is hard for this dude. Haha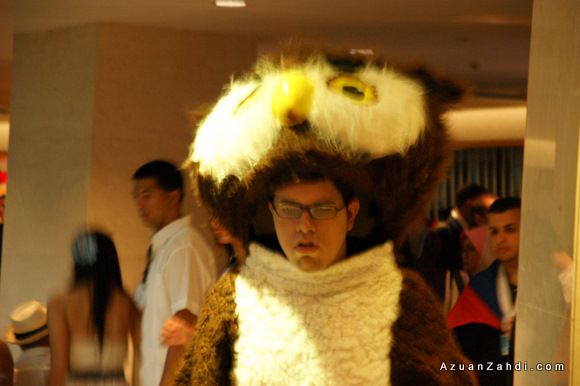 For 3 days, KLCC is seeing the Top Leaders of Today (the judges + sponsors) and Tomorrow (the students). Which category am i? God knows! Haha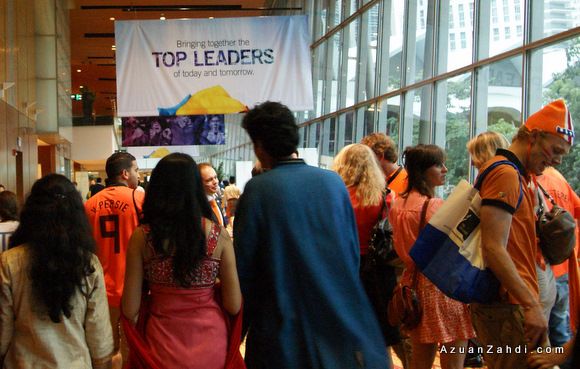 I attended the opening ceremony. As always full of energy and excitement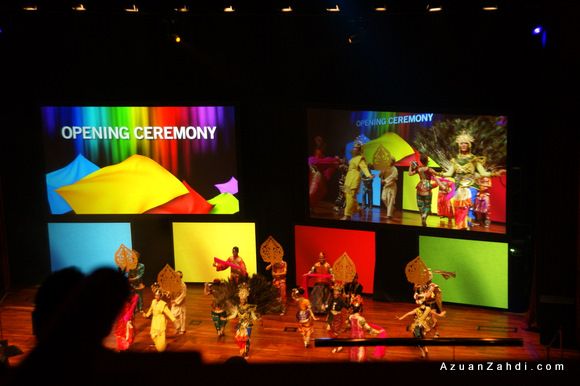 Alvin Rohrs started the ceremony minus his usual story… come on Alvin, share and cry please. It's a must for all SIFE students to hear your story!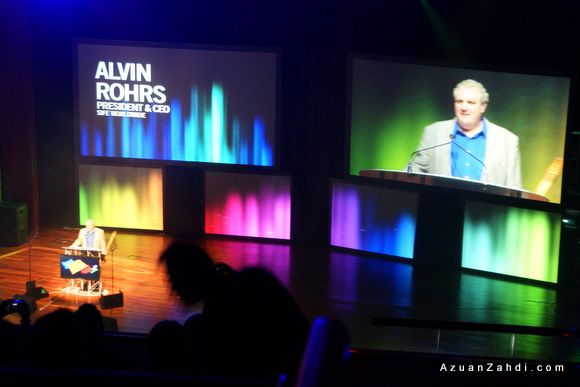 Opening remarks by Chairman of the Board for SIFE, Mr Doug McMillon which is also the President and Chief Executive Officer of WalMart. He did mentioned about Jack Shewmaker, a SIFE legend and former Chairman who passed away this year. I remember back in 2004 telling him that SIFE World Cup will be in Malaysia one day and he believed what I said and today it was a reality.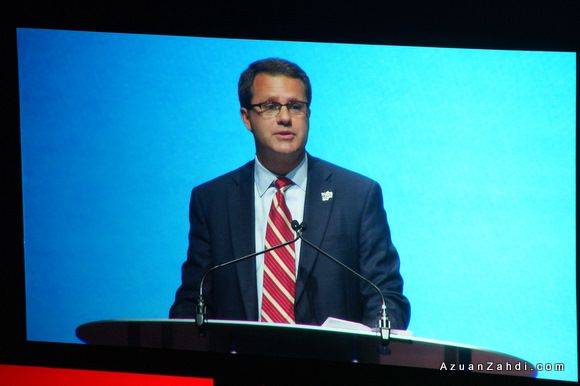 The parade of nations is the highlight of the Opening Ceremony. There is something special about being the flag bearer. A mix of responsibility and pride.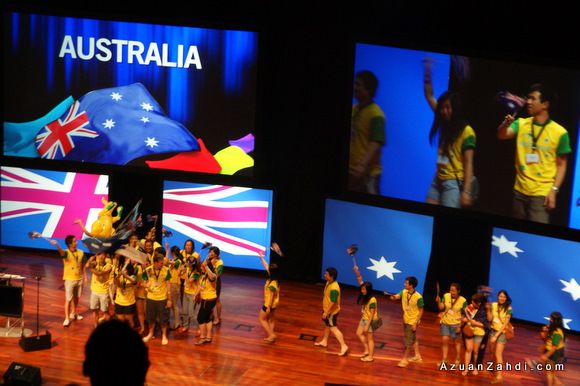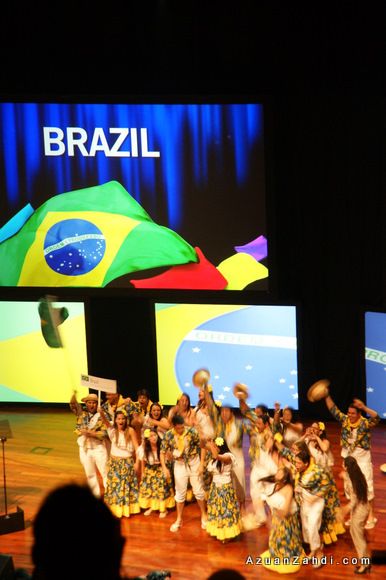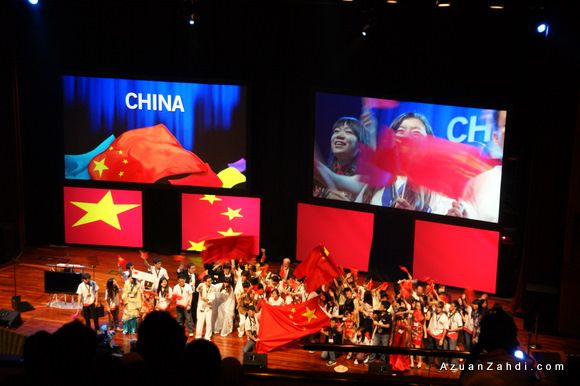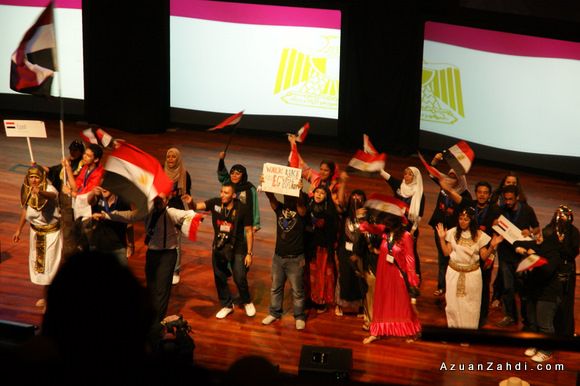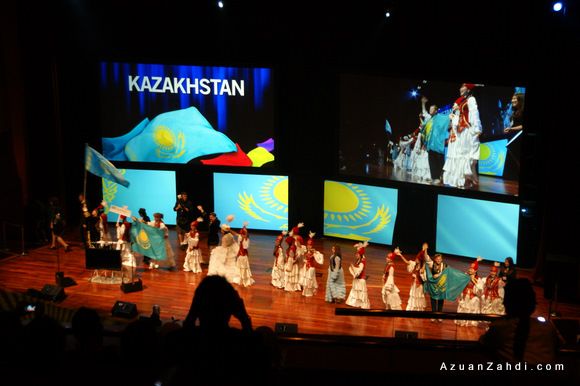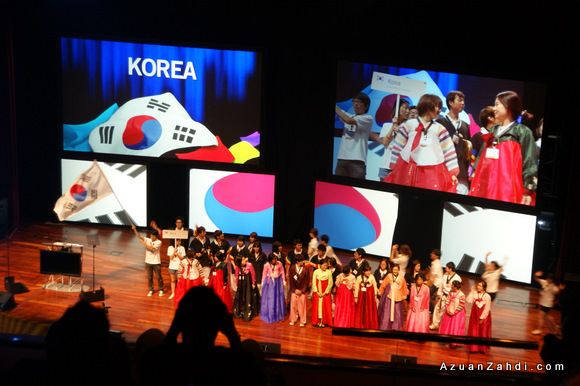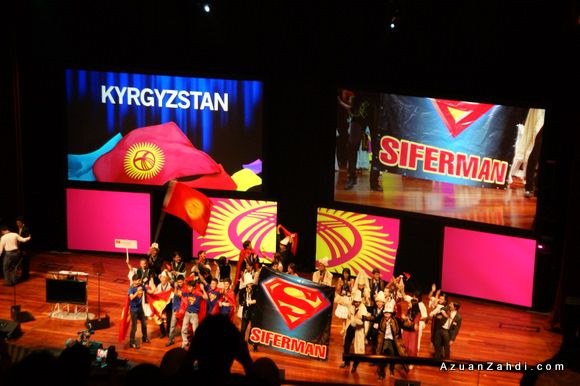 Cool stuff! Haha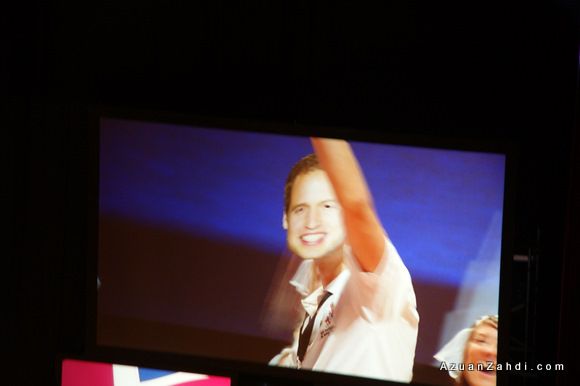 Malaysia!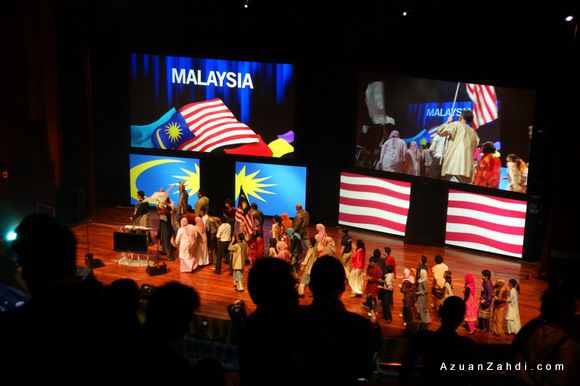 It was a fun Day 1 of SIFE World Cup. I took leave from work for Day 2 and Day 3 and will be in KLCC area throughout the event. Tweet me at @azuan1880 or e-mail me to catch up.
Have a great SIFE day everyone!
[retweet]http://www.azuanzahdi.com/index.php/2011/10/04/sife-world-cup-2011-day-1/[/retweet]
[facebook] http://www.azuanzahdi.com/index.php/2011/10/04/sife-world-cup-2011-day-1/[/facebook]