I am back! Really, I mean it this time. I've been away from blogging for quite a while with my last blog post dated more than a month ago. Let me re-start my blog with a post on my Aidilfitri / Hari Raya celebrations this year that will also help explain why I was away from blogging since August.
Eid ul-Fitr, often abbreviated to Eid and better known as Hari Raya in Malaysia, is an Islamic celebration that marks the end of Ramadan, the Islamic holy month of fasting. This is an annual event that I never miss celebrating it with my family members.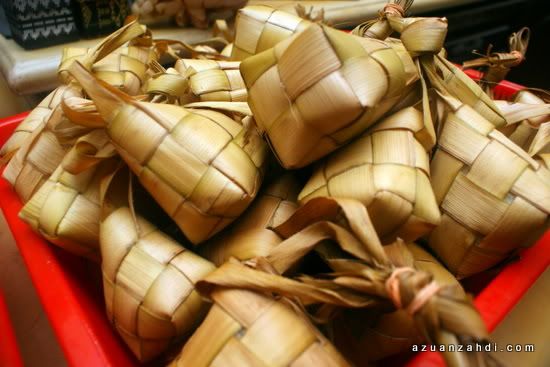 Read my 2010 Hari Raya Experience – Click Here
Read my 2009 Hari Raya experience – Click Here
If you read the above two posts you would know that Hari Raya is a big thing for me and my wife, just like many other Malaysians. After we got married, we agreed to alternate 'balik kampung' each year with 2011 being the turn of my wife's Kampung in Johor.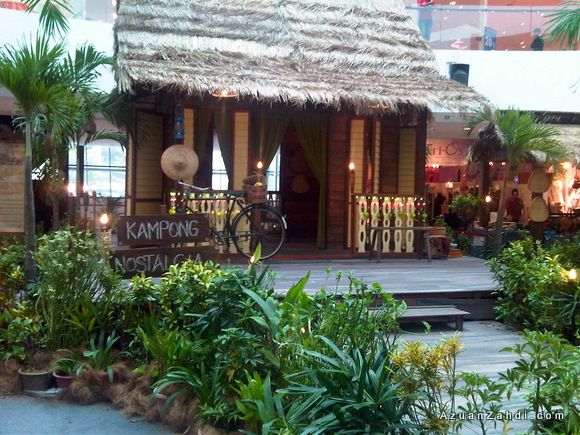 Preparations for Raya started mid-August with the usual routine of purchasing Raya cookies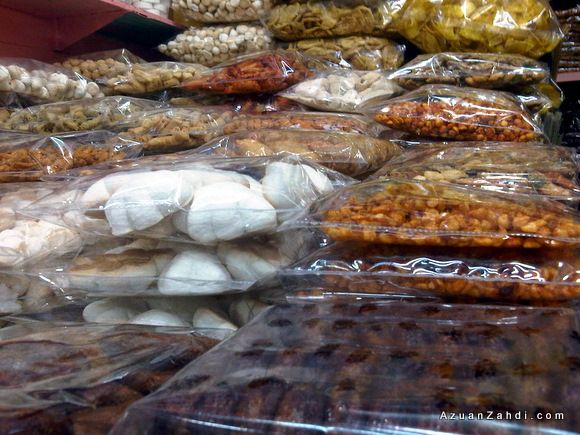 And also Raya decorations
Despite planning to celebrate the first few days of Raya in Johor, we still decorated our own house in Shah Alam to usher in Hari Raya.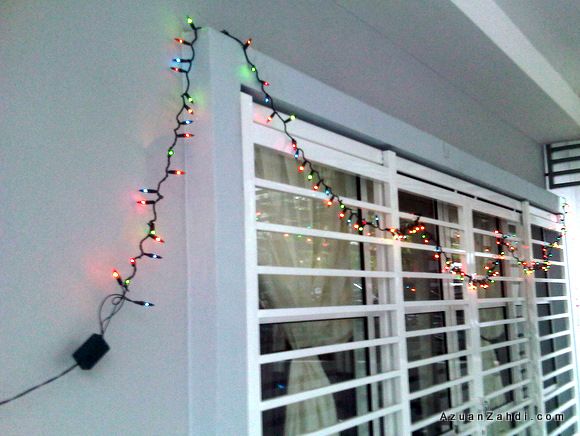 Not to forget, the Merdeka elements since it's Merdeka Raya!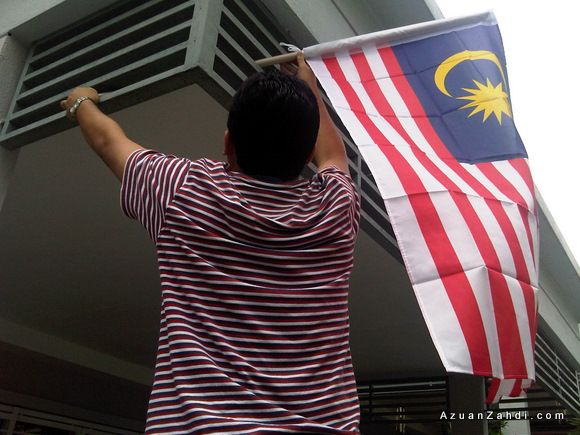 In preparation for the 350km drive to JB, I had my car tyres changed. A very costly but its Raya and I considered it as an investment for road safety 🙂
We were all set for a fabulous raya!
August 26th 2011
A few days before Hari Raya. While driving home from work on the final day of working before my 1-week Raya leave, I received a phone call from Jiji, my wife. She told me that she was feeling feverish. I rushed home and after 'buka puasa' and after taking a couple of Paracetemol she felt better.
August 27th 2011
3:00am – It was Malam 27 Ramadhan, I woke up at 3am to meet up with my friends for Qiamullail at a nearby Surau.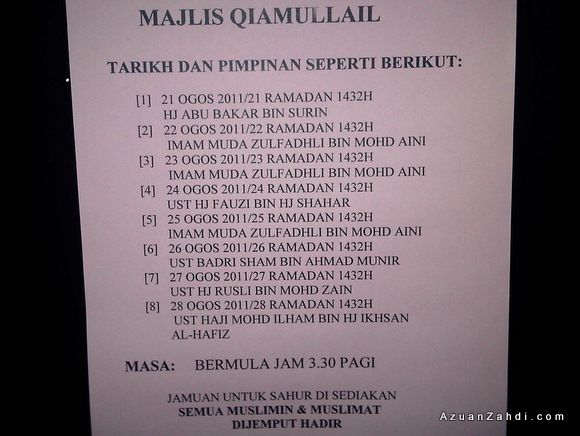 Before leaving the house, I realised that my wife was shivering. I woke her up and rushed her to the hospital's emergency room instead.
4:00am – Jiji started complaining about stomach pain and the doctor attended to her and after doing blood test, doctor found out signs of appendicitis such as a high white blood cell count.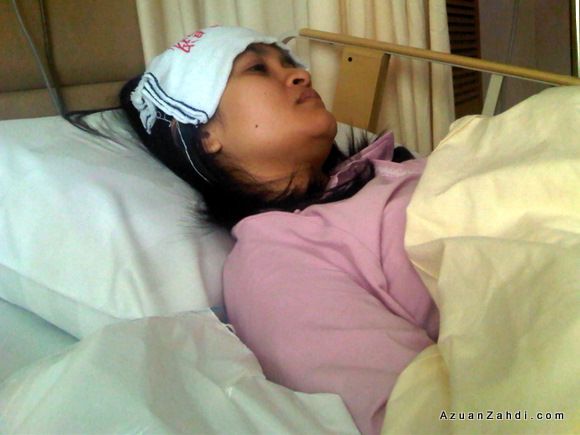 5:00am – My wife got admitted to ward for observation and further tests. Her abdominal pain has shifted to to lower right side which is another sign of appendicitis.
11:00am – A Surgeon specialist came to see us and suggested for an immediate surgery. Appendicitis is treated by removing the appendix. Prompt surgery decreases the likelihood the appendix will burst. The doctor gave us some time to think about it and after making few phone calls to both our parents, we decided to go for it.
Surgery to remove the appendix is called appendectomy and can be done two ways. The older method, called laparotomy, removes the appendix through a single incision in the lower right area of the abdomen. The newer method, called laparoscopic surgery, uses several smaller incisions and special surgical tools fed through the incisions to remove the appendix. Laparoscopic surgery leads to fewer complications, such as hospital-related infections, and has a shorter recovery time.
1:17pm – Jiji went into the operation theatre for what was supposed to be a 1-hour Laparoscopic surgery. A simple and quick procedure.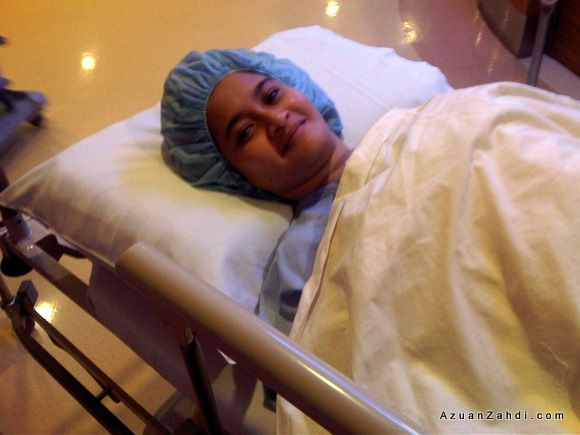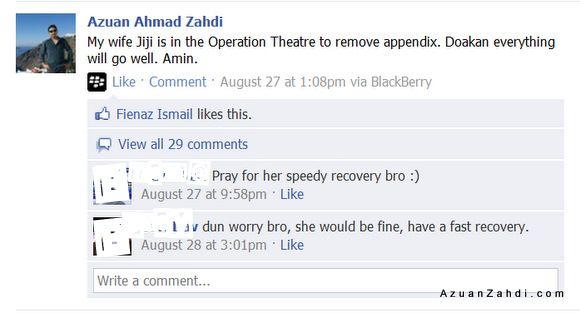 3:30pm – With no news on the progress of the surgery and 2 hours after she went in, I started to become extra nervous. For us waiting outside, we got no updates, no news. Nothing.

Even my nephew could not tolerate the long wait.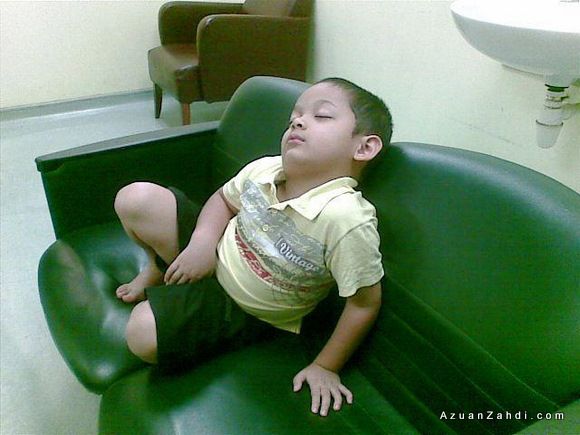 4:30pm – The Doctor finally came out with an update. They managed to remove the inflamed appendix but the team was having difficulties locating the appendix as hers was smaller than the usual size and while halfway doing the Laparoscopic surgery, they have to stop as they could not find the appendix and switched to the traditional open-cut method of Laparotomy. That explained the whole surgery that took 3 hours more than the usual 1 hour.
Listening to the Doctor's explanation, I could only imagine the stress that Jiji went through (although she was under general anesthesia). "Berat mata memandang, berat lagi bahu memikul".I thank Allah for everything and pray for her speedy recovery.
5:23pm – Jiji came out from the operating theatre semi-conscious. I was 'almost moved to tears' when I whispered to her that everything went well and I will always be next to her.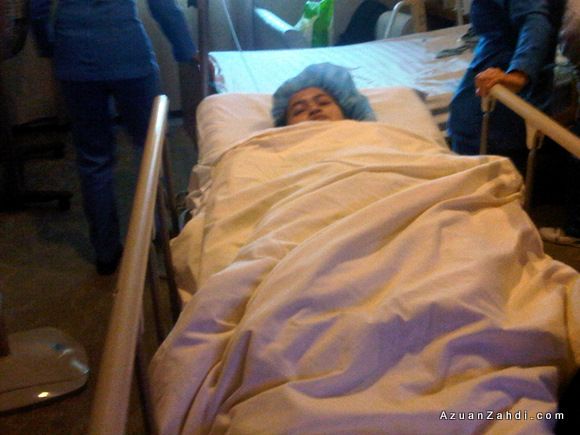 August 28th 2011
2 days before Raya, while majority of Malaysians made their way to their respective hometowns, we spent our time resting, recovering and entertaining visitors at the hospital. Jiji's parents flew in from JB and we had a mini early Raya gathering at the Hospital.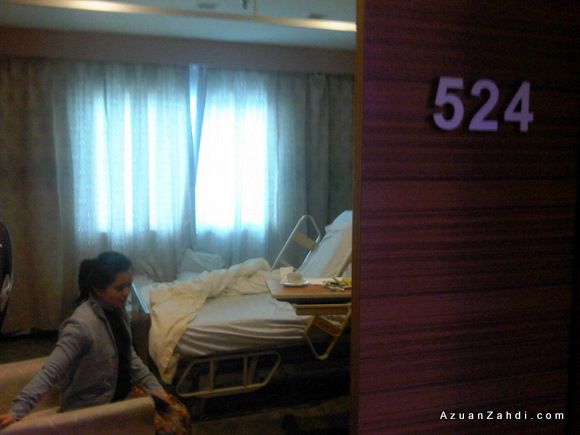 The only 'Kampung' ambience that we got was this Raya deco at the Hospital.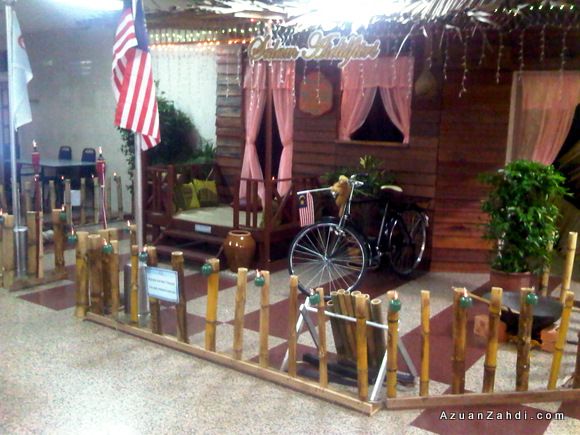 August 29th 2011
1 day before Raya, the Doctor allowed my wife to go back home to celebrate Raya. It may not be a 'Kampung' but it is better than spending the Raya in Hospital.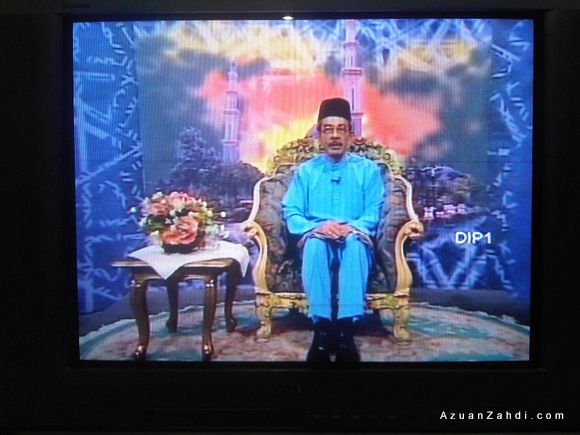 August 30th 2011
Hari Raya. I have stayed in Shah Alam for 29 years and it was the first time that I celebrated Hari Raya in Shah Alam. I was just thankful that Jiji has recovered and after a quick photography session, she was back resting.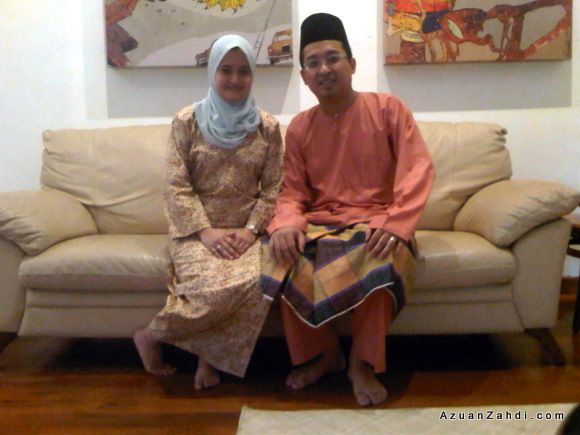 September 3rd
While others busy celebrating Raya, most of time we were relaxing at home. The effects of some of the medications were too strong that Jiji started vomiting and late at night it prompted for another quick drive to the Hospital's emergency room. She got warded again.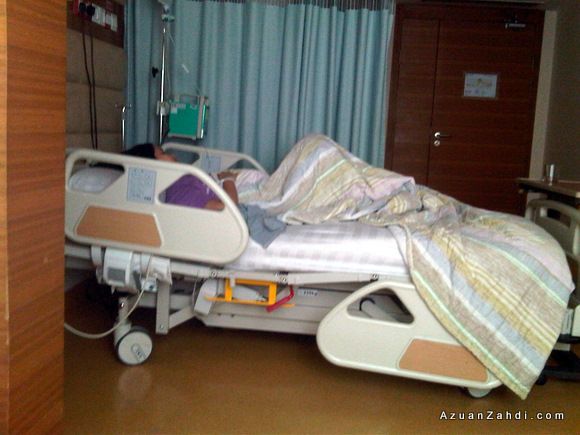 September 5th
After few nights at the hospital and a new set of antibiotics and gastric medications, we were allowed to go home just in time for me to start working the next day.
It was a 3-weeks home-rest and it was a challenge balancing between time for my wife, office commitments and other stuffs. Somehow blogging became the less important agenda hence the no -updates for 1 month+. Now my wife is back at work and slowly returning to her normal routine, Alhamdulillah.
It was indeed a different kind of Hari Raya experience. We had it all planned for a great raya in Johor but in the end Allah has a different plan for us. Alhamdulillah, we still had the chance to gather and celebrate Syawal and this experience has actually brought all of us closer. Thank you to my mother, parents-in-law, brothers and sisters, in-laws, MNFs and friends who were always there supporting us this Aidilfitri.
I initially do not want to blog about my Raya experience this year but when I thought that one day my children might want to know why on this particular year, for the first time in 29 years, Hari Raya was in good old Shah Alam. 🙂
Terima kasih, Selamat Hari Raya and Maaf Zahir dan Batin.
[facebook]http://www.azuanzahdi.com/index.php/2011/09/25/aidilfitri-2011-a-different-raya-experience/[/facebook]
[retweet]http://www.azuanzahdi.com/index.php/2011/09/25/aidilfitri-2011-a-different-raya-experience/[/retweet]