So Malaysia lost to Arsenal by 4 goals. Yes 4-0! The gap is big. A world-class English Premier League teamagainst a national team that is not even in the top 100. What else can you expect? What is more important in yesterday's game is the willingness of our Harimau Malaya players in giving a fight to Arsenal. Our main focus remains for the World Cup qualifiers against Singapore on the 23rd and 28th of July. This is a mere warm-up game.
Still we lost 4-0. I would be lying if I say that I was not disappointed at all but that's the name of the game. We have lost before and we will lose some games. I've been a fan of Harimau Malaya for long and I know that we will bounce back for the game vs Singapore. Never mind the game with Livepool and Chelsea.
Some snapshots of the game yesterday from my compact cam.
Journey to Bukit Jalil.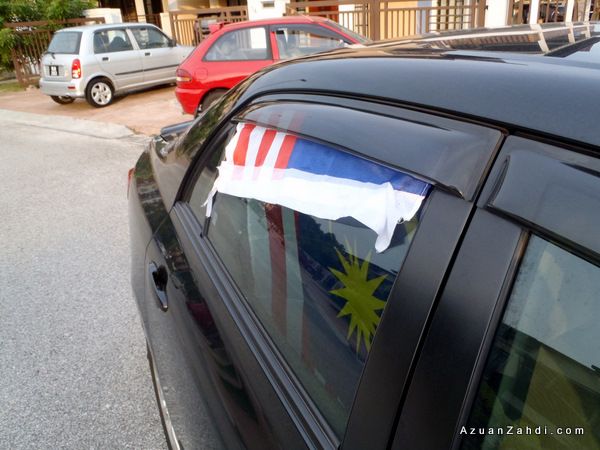 Pit stop at Bukit Jelutong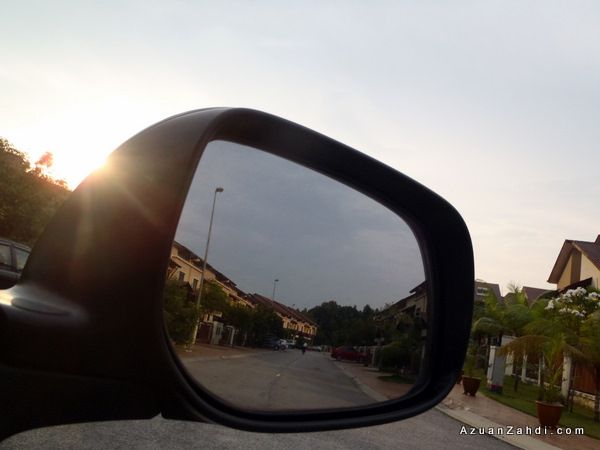 Parking was a nightmare. During the last game vs Taiwan, I was 'awarded' a summon for parking my car by the roadside. This time the police actually asked me to park by the highway which in my opinion is even worse! My question: why can't people park at the STADIUM CAR PARK? Apparently there was a parking sticker which was not sold together with the ticket. Why can't it be on first come first serve basis?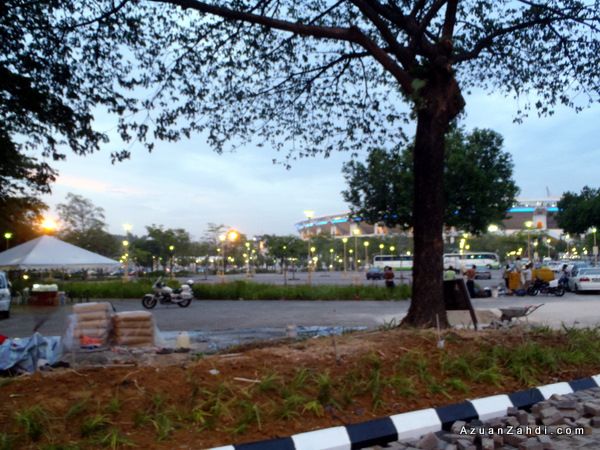 We arrived on the same time as the busses transporting Arsenal team. I was too excited that I could not take a proper photo! 😛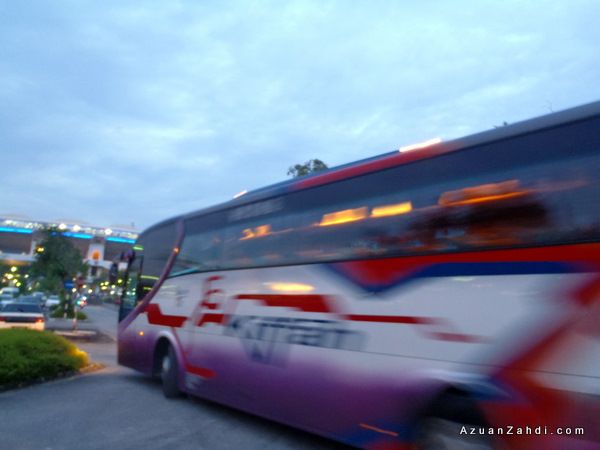 Our gate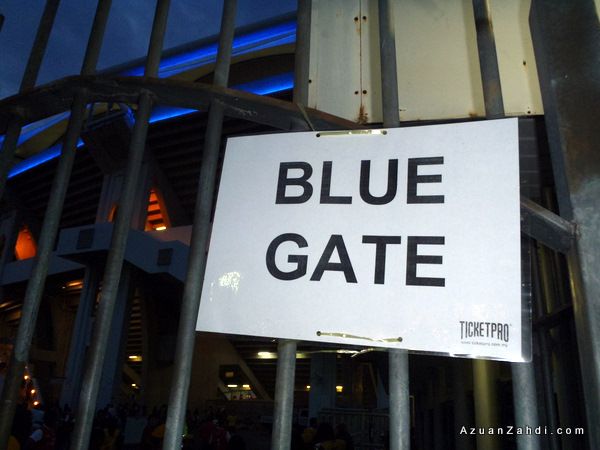 Outside Emirates Stadium.. err I mean Bukit Jalil Stadium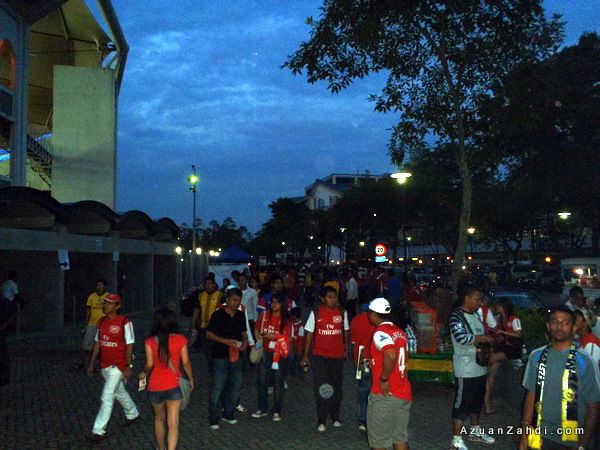 Dinner… RM2.50 burger. Tasteless.
Security check.
Arsenal Malaysia? Arsenal Indonesia? I am a fan of MALAYSIA MALAYSIA. Where should I sit then?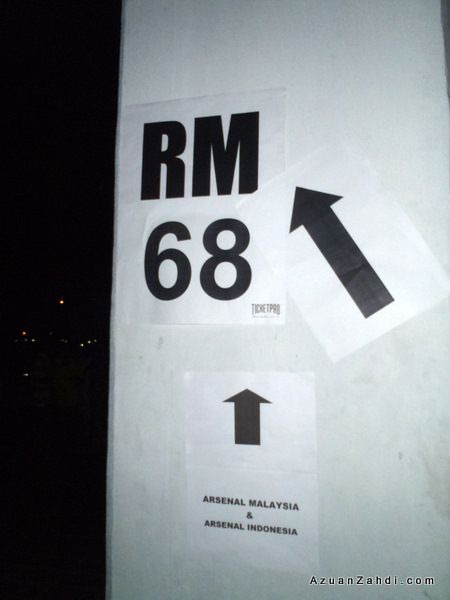 The view from up above.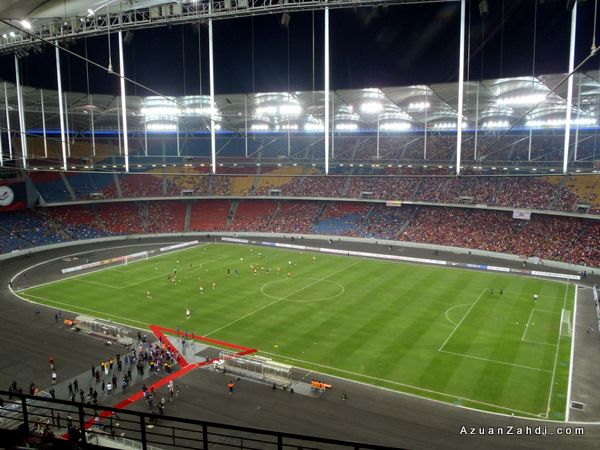 The Mexican wave.
With an Arsenal fan! 😛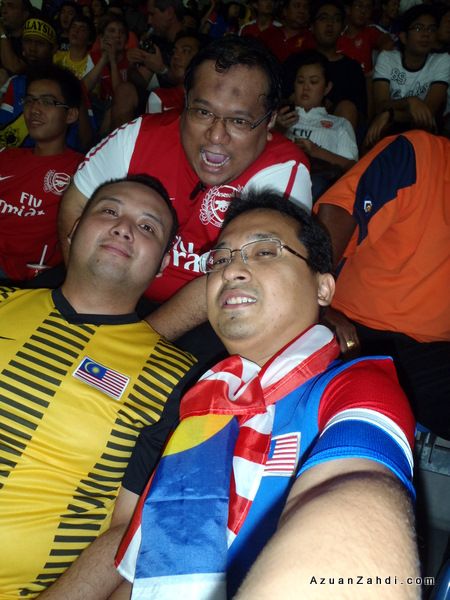 Tanah Tumpahnya Darahku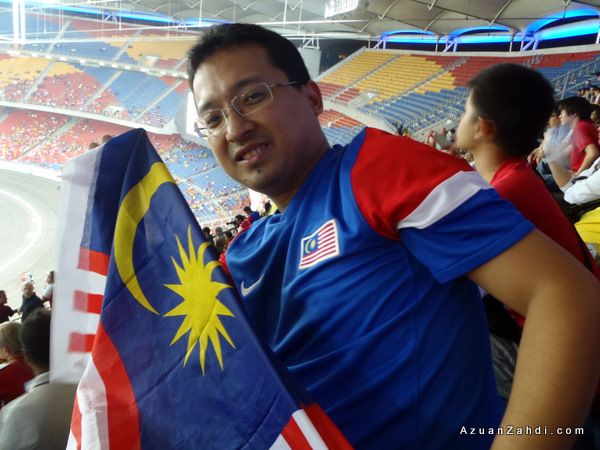 Check out the Kakak to the extreme right. Was she rehearsing how to cheer for a Malaysian goal? 😛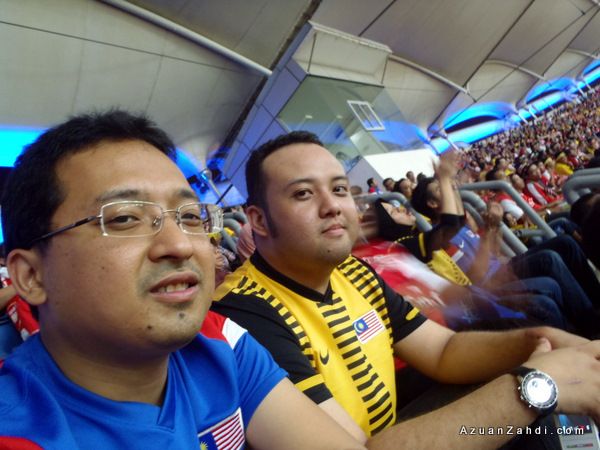 The players.
The post-game analysis and makan at Murni Taipan.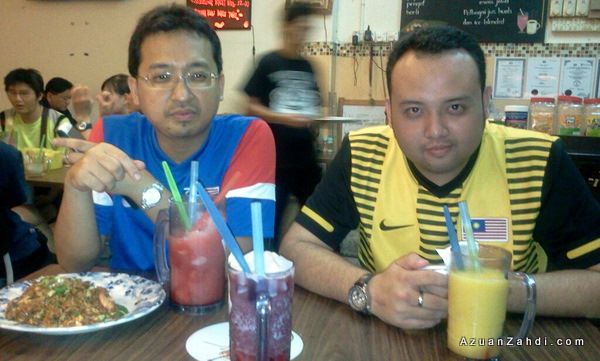 Despite Arsenal not playing at full pace, it was quite an entertaining game. We were also a bit careful with tackles to avoid injury and that to some extend affected our defence. In the end it's worth spending time and money for the game. My 3 regrets are the parking issue and the fact that there was no Negaraku before the game and the part when the fans boo-ed our own player (Aidil). A bit potong stim!
Go Harimau Malaya!
[facebook]http://www.azuanzahdi.com/index.php/2011/07/15/malaysia-0-arsenal-4-an-interesting-lesson/[/facebook]
[retweet]http://www.azuanzahdi.com/index.php/2011/07/15/malaysia-0-arsenal-4-an-interesting-lesson/[/retweet]