Back in the 1800s, Miri was just an ordinary fishing village located in northern Sarawak. It was in 1910 when Miri started to grow rapidly with the discovery of oil and natural gas on Canada Hill in the town of Miri. Over the years, Miri was at the forefront of the oil boom, being one of the first places in Malaysia where oil was found. Despite being synonymous to oil, Miri has grown over the years to also be an interesting tourism destination and the transit point to many of Sarawak's world-famous national parks, including stunning Mulu and Niah National Parks.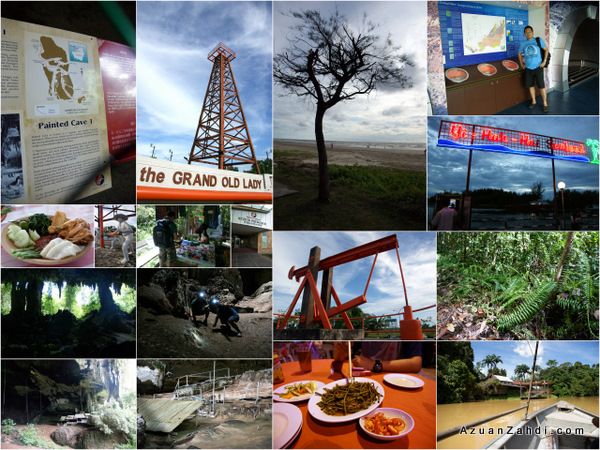 Tourists usually spend a night in Miri before flying to the world's famous Mulu National Park. Travelling on a tight budget, I decided to skip the expensive Mulu and instead spend all three days of my weekend getaway in Miri inclusive of a daytrip to the Niah National Park which is nearer compared to Mulu.
My journey to Miri and Niah starts in KLIA on a Friday morning.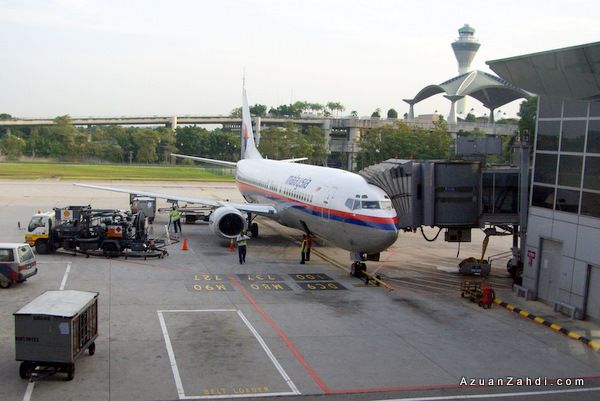 Another AzuanZahdi.com's trip report!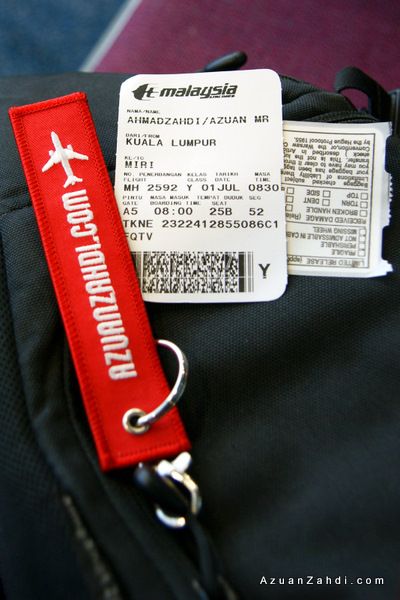 I was supposed to fly on Firefly's inaugural flight to Miri but since Firefly decided to do a u-turn on the route and cancelled the destination, my friend and I were transferred to a Malaysia Airlines flight. I was a bit disappointed but flying with Malaysian Hospitality is not too bad!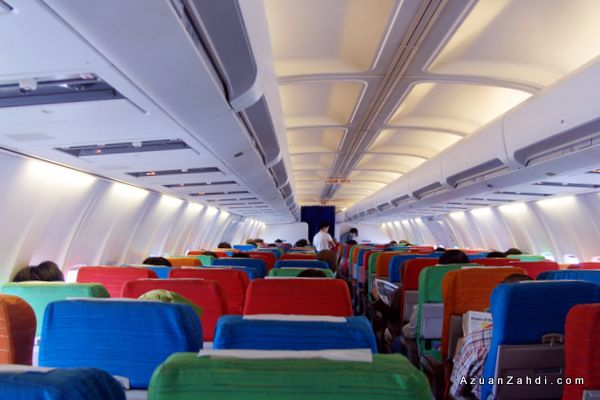 Free food for all. This is how flying should be!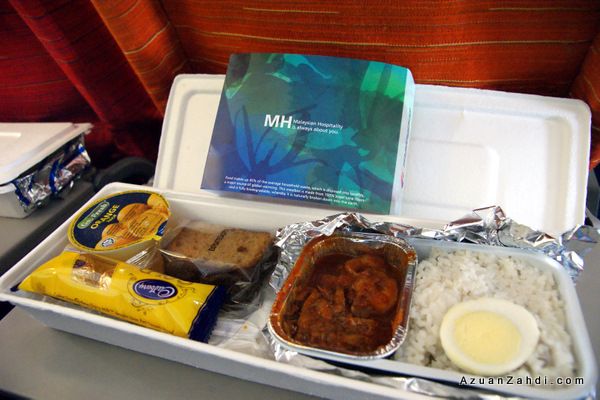 Miri is not as sexy as Kota Kinabalu and Kuching in terms of being a tourist destination but it has its own interesting places. In reality, Miri city centre is just like any ordinary cities in Malaysia with offices, shopping malls etc and the "Must See" list can be easily covered within a day.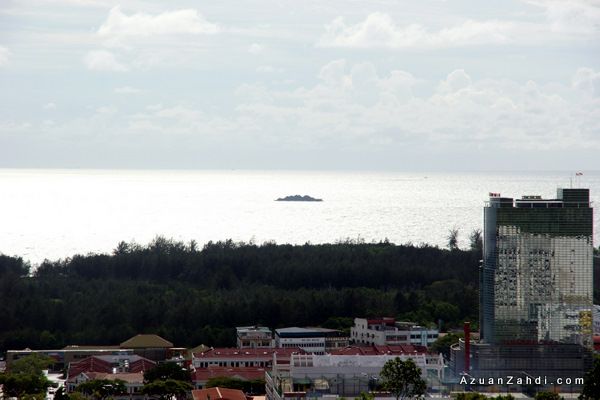 Accommodation is generally cheap and we opted for a good hotel where we can relax in between going around the city. At RM130++ per night, Parkcity Evenue offered a good deal with nice pool, comfy rooms and a rather happening live musician the evening.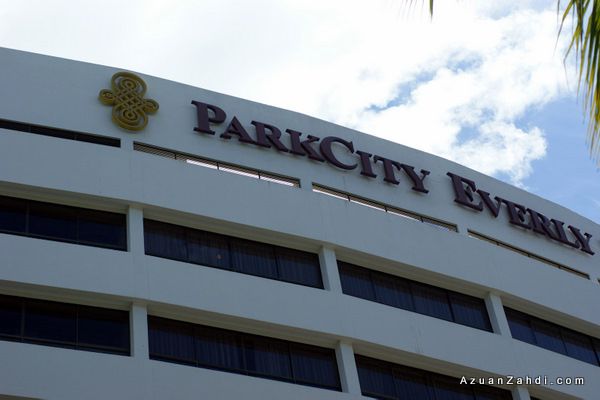 In preparation of our Niah daytip adventure, we rented an old Proton Wira at an attractive RM150 per day rate.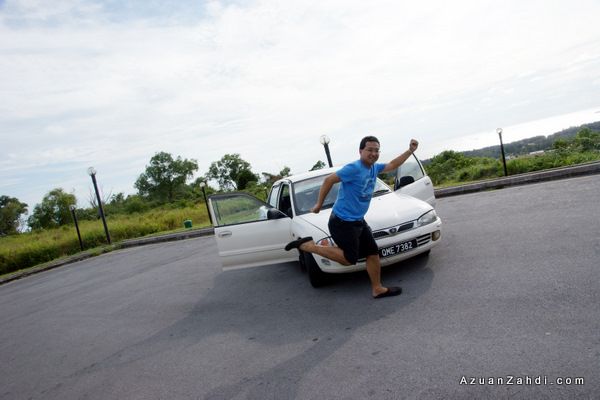 The first and must visit attraction of Miri is of course the Grand Old Lady.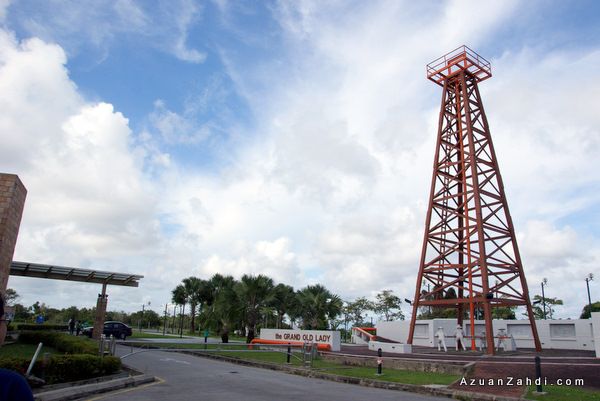 Grand Old Lady, the 30-metre high Miri Well No. 1, faithfully produced 660,000 barrels of oil over a period of 62 years.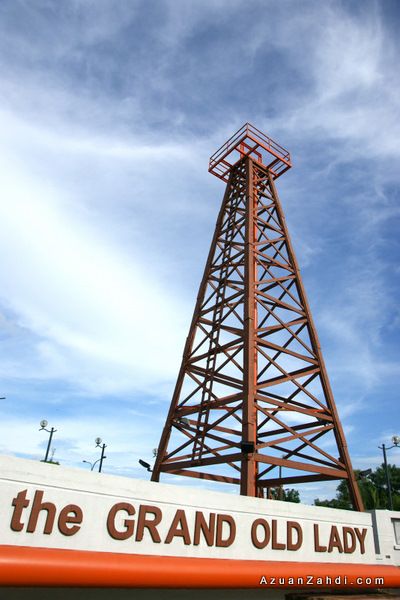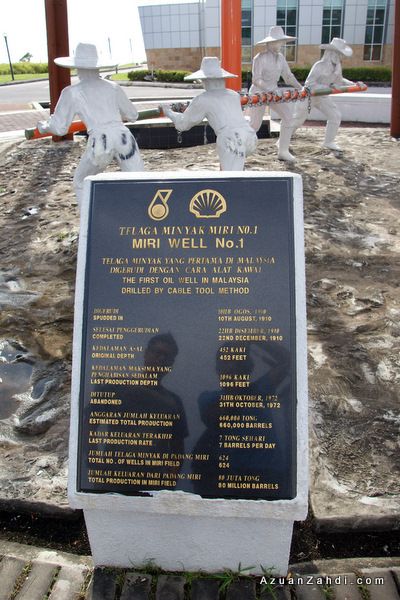 With its days of oil production over, the Grand Old Lady remains as a tourist attraction.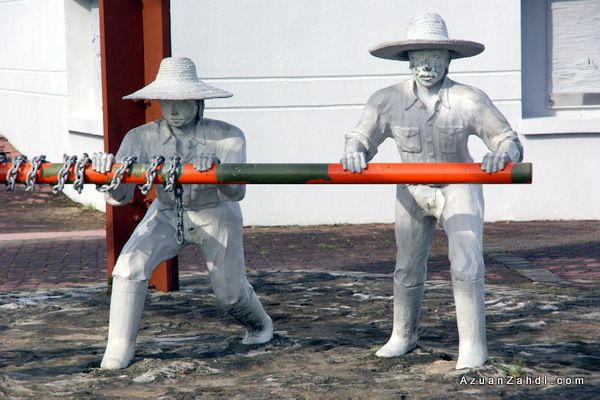 It is also home for the Petroleum Museum. The Museum exhibits photographs and information on the petroleum industry.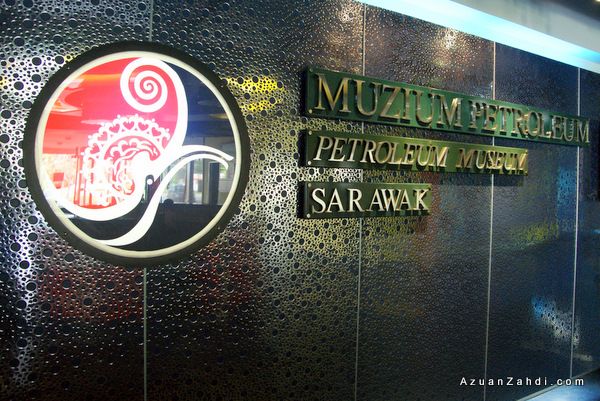 Some of the exhibits in the museum.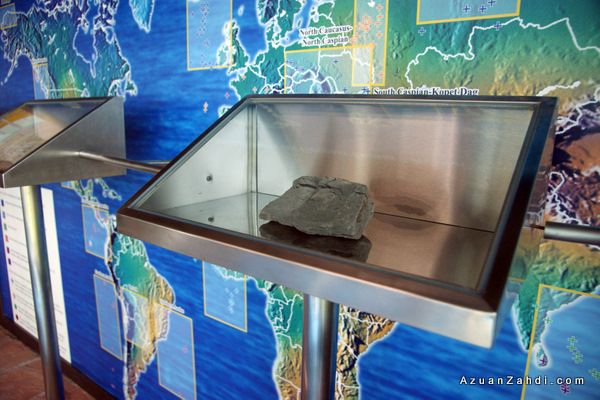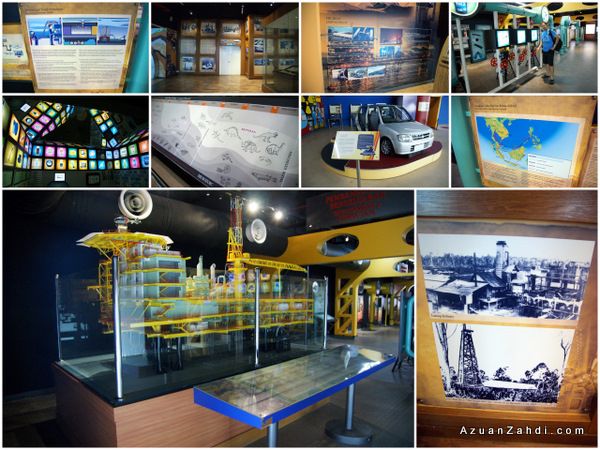 We were the only visitors at that time and to my surprise I actually enjoyed reading the panels and understanding more about the oil and gas industry.
Besides the oil well and the museum, we were also recommended to visit Miri's local market known as Tamu Muhibah.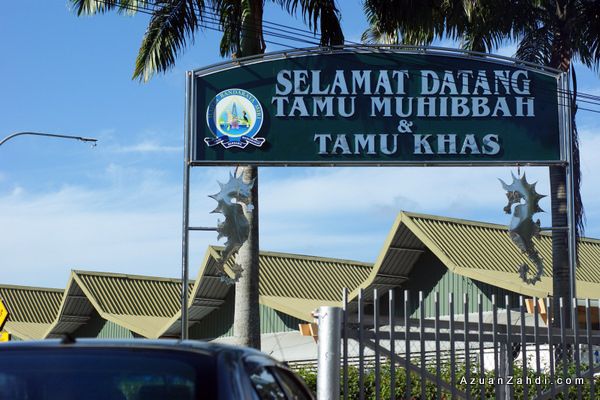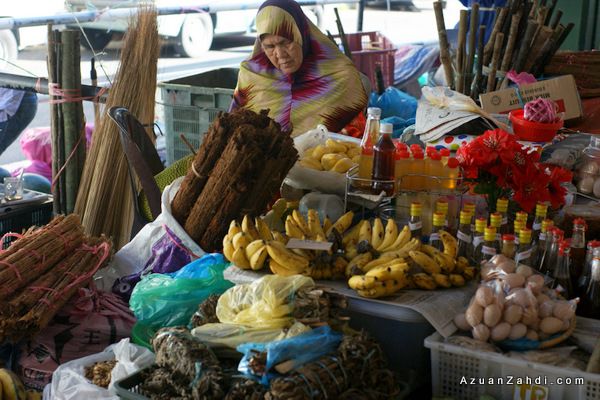 I've been to markets in Kota Bharu, Terengganu, Kota Kinabalu and of course Klang Valley but I think this Tamu Muhibbah is just an ordinary market with not much local twist being portrayed. Maybe I went there at the wrong time or wrong place, I am really not sure!
A beautiful Chinese temple near the Tamu.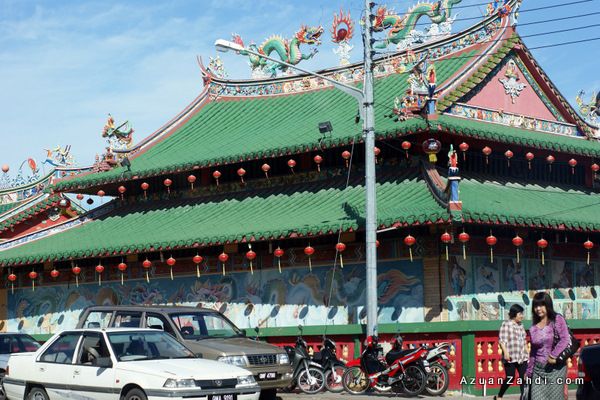 Another tourist spot recommended by Sarawak Tourism is the Luak Bay Esplanade. Branded as the "perfect place to watch the beautiful sunset, enjoy the soothing breeze and the sound of the waves", Luak Bay Esplanade is about 12km from the city centre.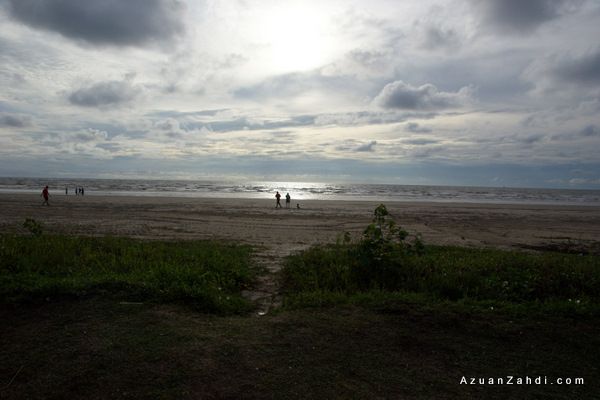 Luak Bay Esplanade, a perfect place to chit chat. I rarely had the chance to chat with my friend as we are both usually occupied with our work (we were MBA colleagues once upon a time) , so the chance to catch up over a nice coconut drink is awesome!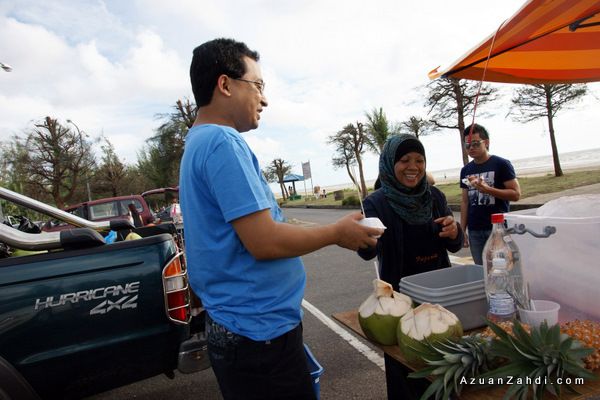 When it comes to makan time, we were recommended by locals and online forums to try a Chinese seafood eatery in the city.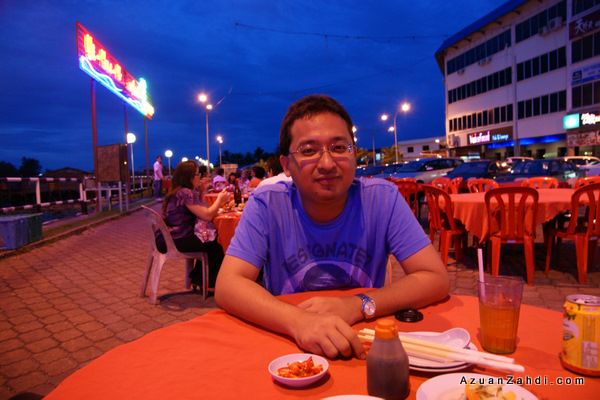 After getting assurance of its status, we had a blast eating fresh and cheap seafood. Buttered Prawn.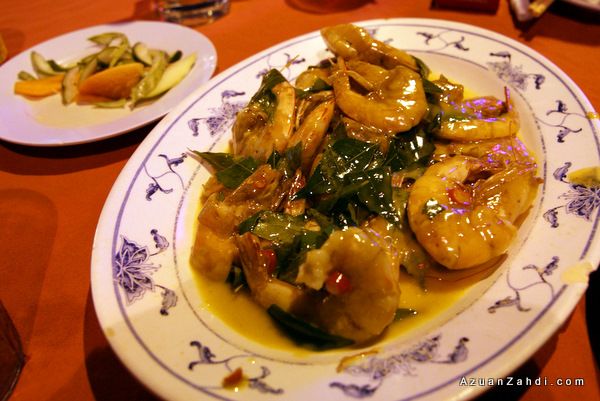 Steamed fish.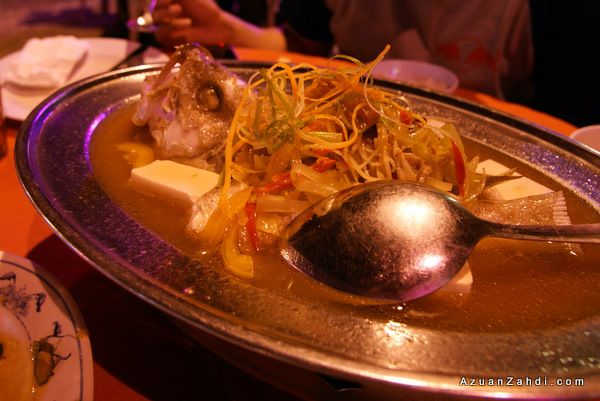 Midin belacan.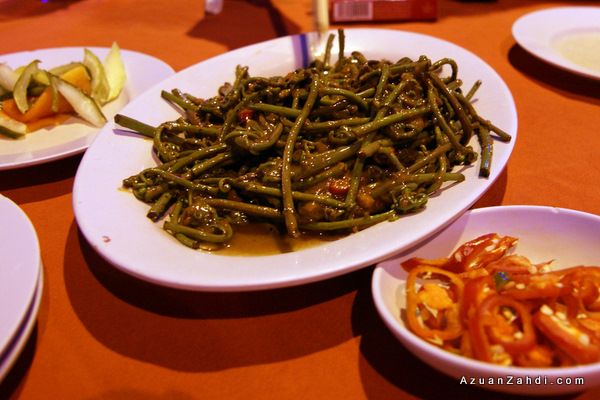 Another signature dish of Miri (actually the dish is from Indonesia) is Nasi Lalapan. Locals recommend the Restoran Muara in Waterfront as the best place for Nasi Lalapan.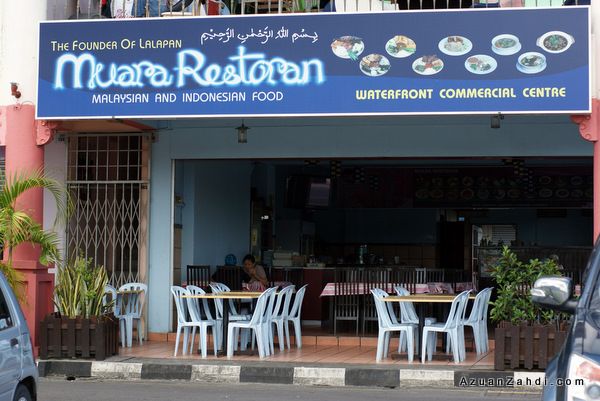 Menu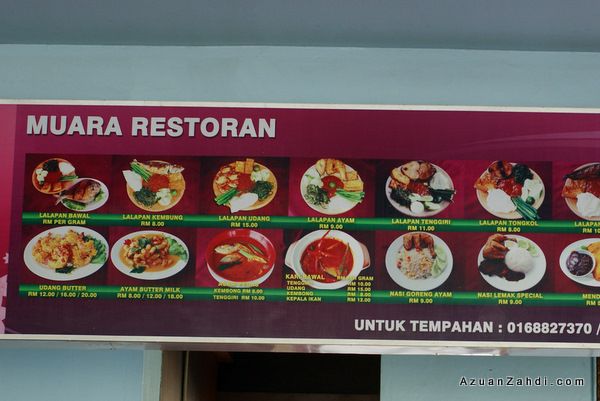 Nasi Lalapan is extremely similar to Nasi Ayam Penyet which I am more familiar with.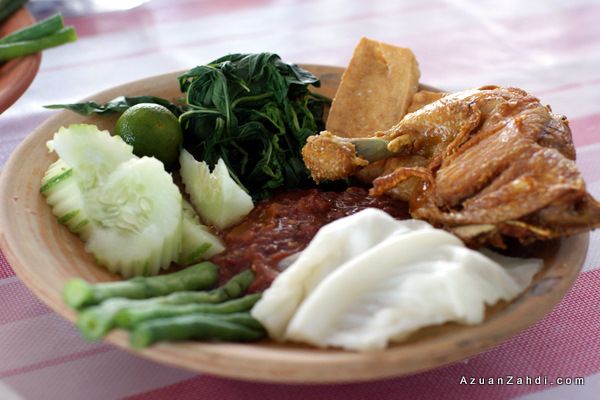 I love the ayam. The sambal is just so-so but the chicken is perfectly cooked.
My friend had Udang Lalapan…..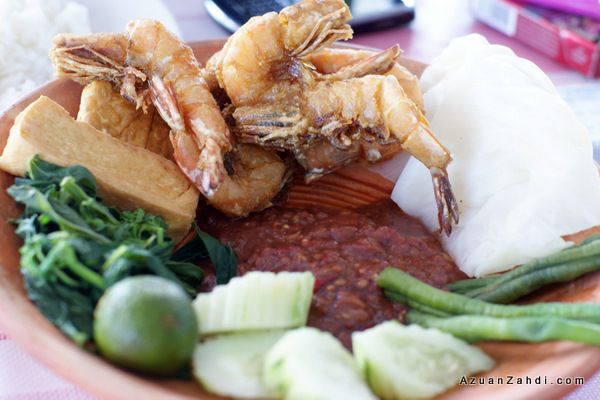 ……. And a dose of 'heart attack' when we were told that his Udang Lalapan costs us RM15! A bit on a high side if you ask me.
Miri is also an awesome destination for nightlife. I ended up just enjoying the band at our hotel plus some good LEGAL massage centre/ Spa that are not only good but cheaper than in KL.
After all the pampering at the Spa and good meal, we were ready to conquer Gua Niah on the following day….
Planning for a trip to Miri? Not sure where to stay? Check out AGODA's website (click the banner below) for a one-stop comparison of all hotels in Miri and other places in Malaysia from budget to 5-star. I am personally an AGODA fan and have saved a lot on my accommodation cost for my travels.

In the meantime, click here for my other Travel Stories!
Or share this story at your Facebook.
[facebook]http://www.azuanzahdi.com/index.php/2011/07/09/miri-beyond-an-ordinary-oil-town/[/facebook]
[retweet]http://www.azuanzahdi.com/index.php/2011/07/09/miri-beyond-an-ordinary-oil-town/[/retweet]