I seldom write about work but I have to make an exception this time. June 2011 was the craziest 5 weeks of my life thanks to the GLC Open Day which was successfully held last 2 weekends at the KL Convention Centre. While it was only a 3-day event, the preparation basically started in late May when transformation office at Khazanah and all GLCs were given the task to make the event a reality. A national level event within 5 weeks! That's what I call redefining the word IMPOSSIBLE!
Now that the event is over, it is nice to be able to sit down and have dinner together with my wife once again. After going through a 2 week rest and recovery mode, allow me to share a few photos from the event.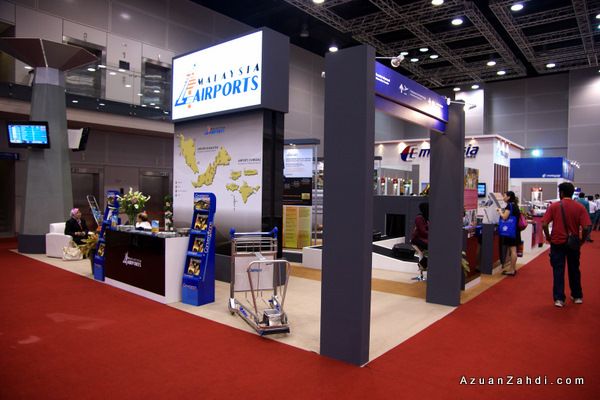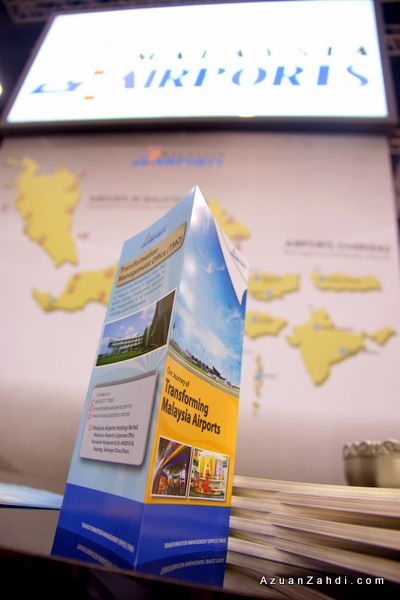 We adopted the "Airport Simulation – Experience KLIA" theme /concept. The whole idea is to give the perfect balance between something interesting to the public (the simulation) and wealth of information to those wanting info on our company, transformation, etc. A rather risky approach as it has never been done before but life would be boring without any risk!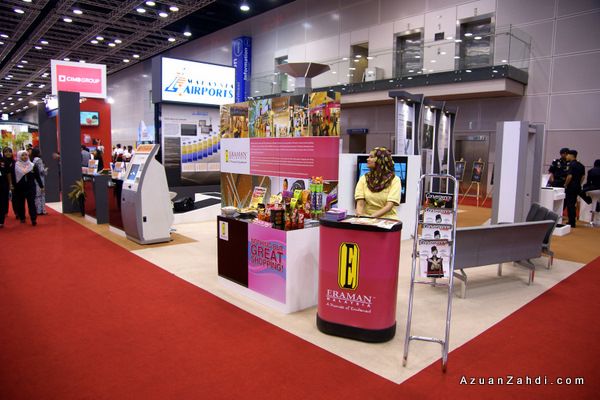 Our booth, 1st stop – the check-in counters. Visitors to our booth were treated as if they are passengers at our airports and were given a pass ala Boarding Pass.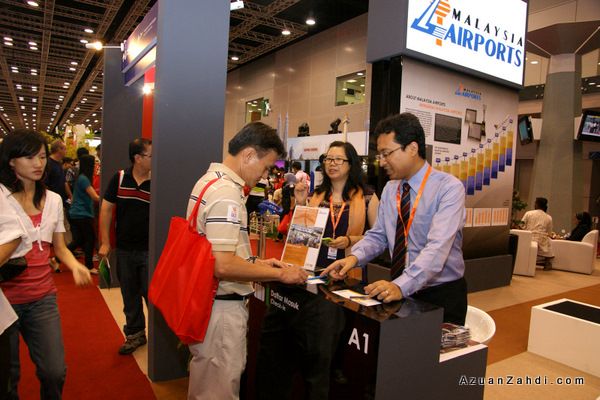 The crowd queuing for the boarding pass.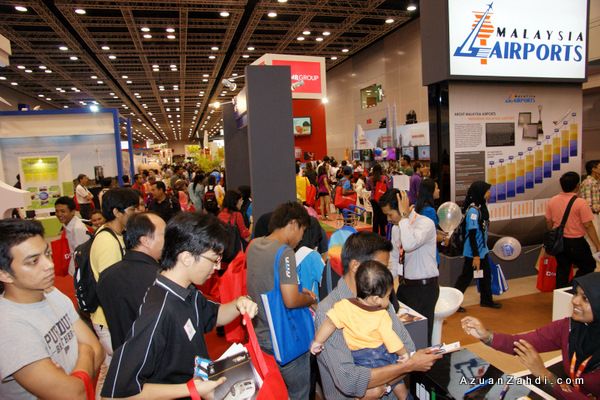 The Pass that can be used as a bookmark!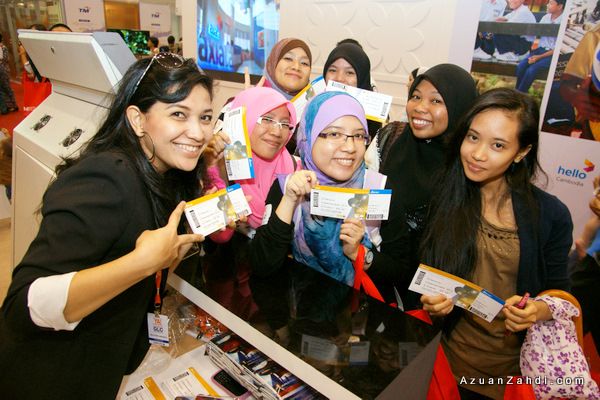 Airport trolley welcomed our visitors…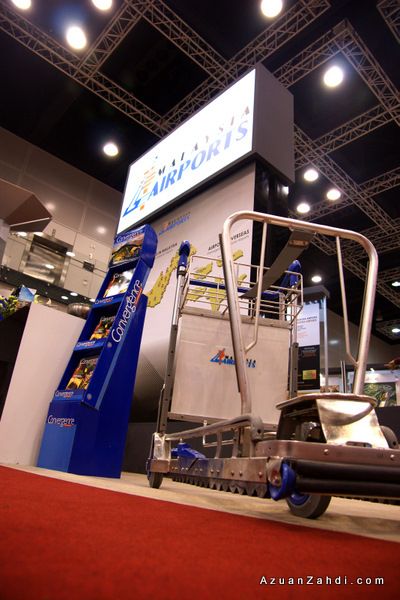 A visitor enjoying reading the info on our transformation.
Info and the model of Klia2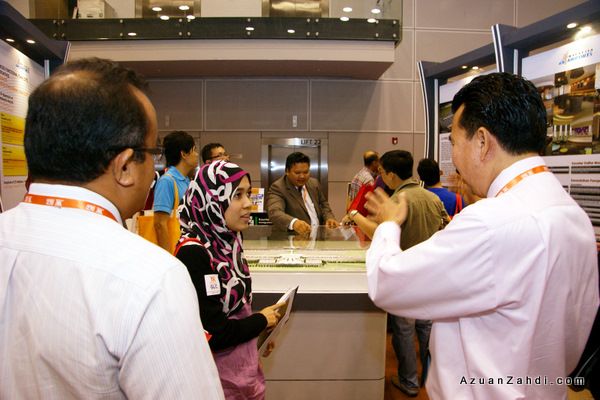 Security check. Quite a number of visitors posed with our security guys. Something you can't do at real airports!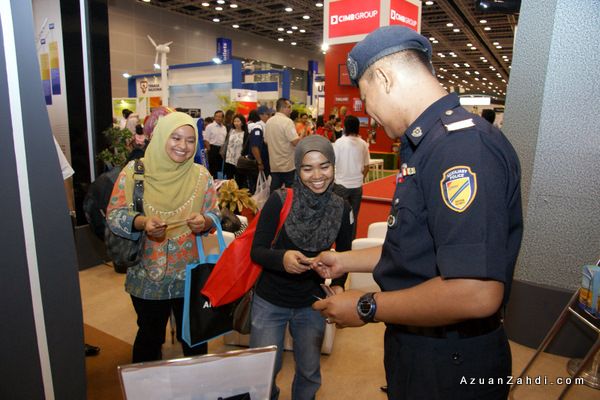 Security screening.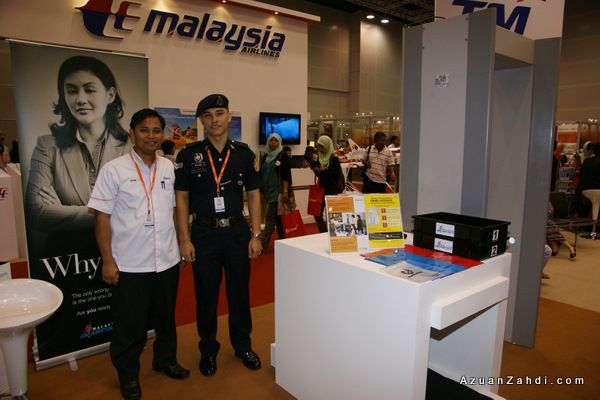 The VIPs on day 2 and 3. Tan Sri Dato' Haji Muhyiddin Yassin And Tun Abdullah Haji Ahmad Badawi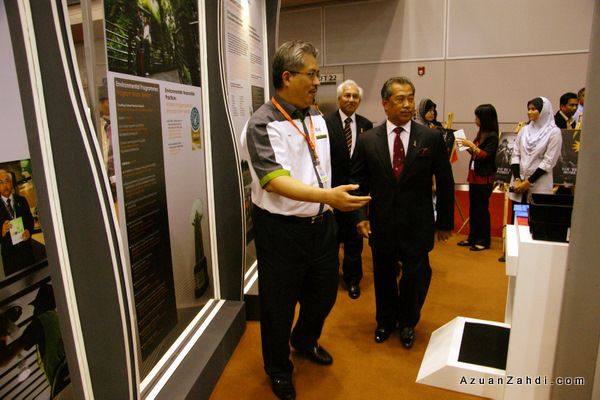 "Departure Lounge"…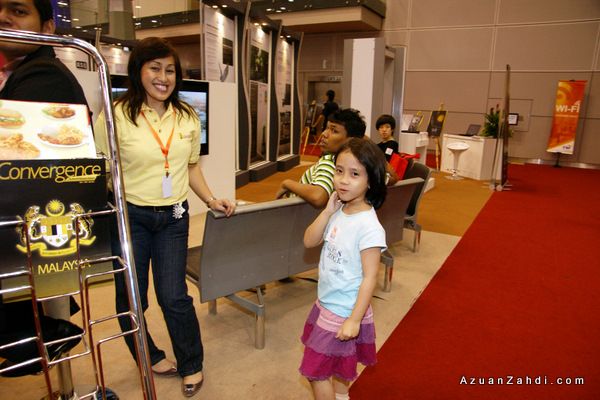 Eraman corner, our duty free arm….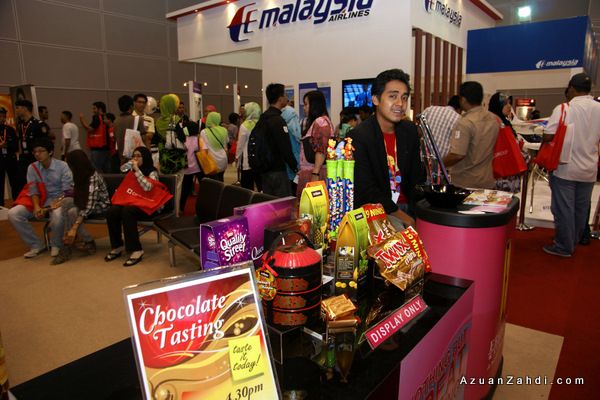 Our HR corner was quite busy with enquiries on jobs and scholarship.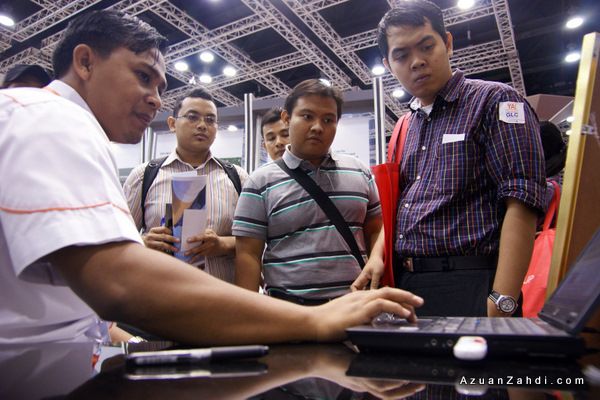 On day 2 and 3, I had some fun being a 'deejay' pushing away pulling crowd to our booth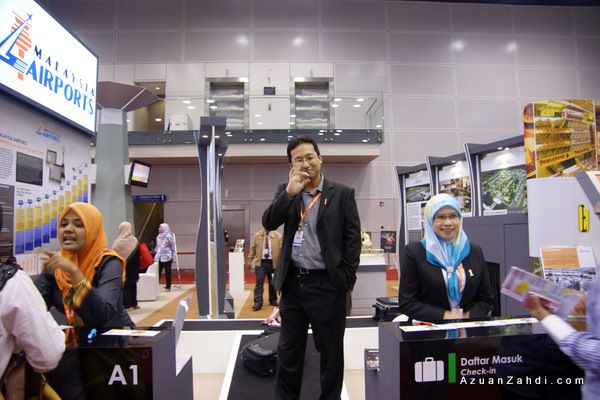 With my slightly above 'supermarket deejay standard' skills, I was able to pull more crowd into our simulation.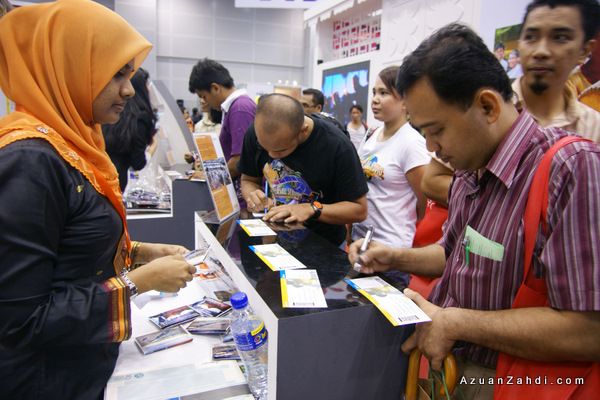 I also gathered enough crowds for some giveaways and contest at our duty free corner.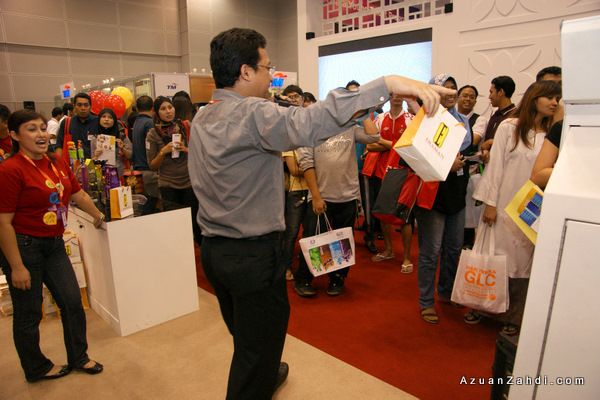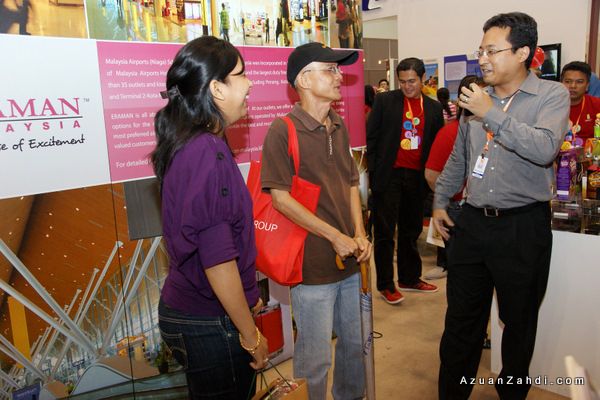 It was a crazy non-stop action for the 3 days but that in a way justify all the hardwork being put into the preparation towards the event.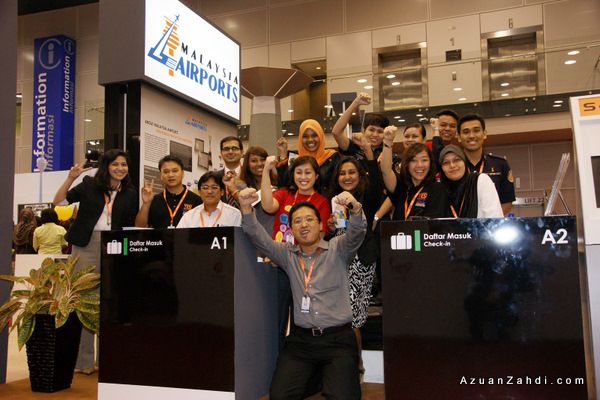 It's a wrap!
I'll end this post with some behind the scene pre-event photos……
Late night session with Corp Comm designing the posters for the clusters and booth panels. We are proud to be one of the GLCs that participated in all 5 clusters.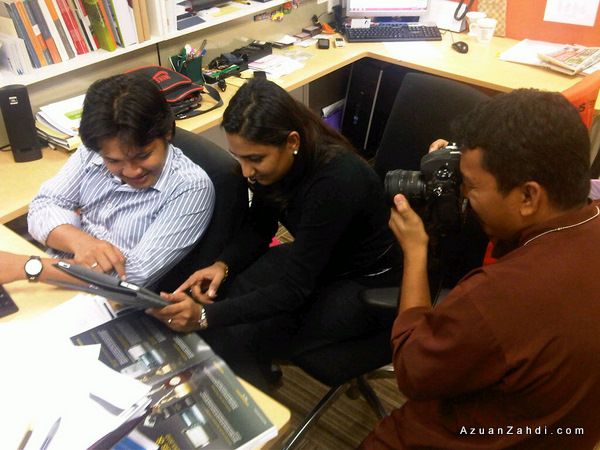 I would never miss a Malaysian football game. Watching live streaming over the Internet while doing work in office late at night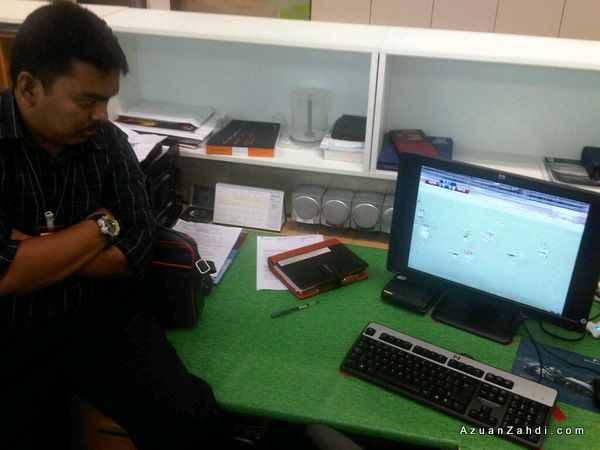 The graphic designer, booth designer, photographer…. Multitasking at its best.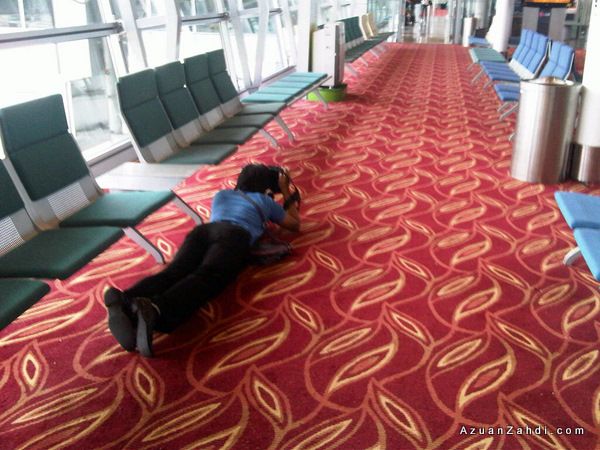 Not only we had to coordinate the event, work on the contents and design, we were also the one printing and sticking posters all over the office late at night…. Fun!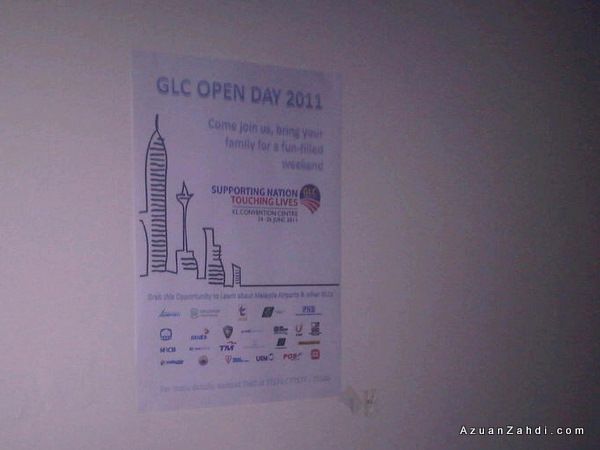 Moving in day….. From KLIA to KLCC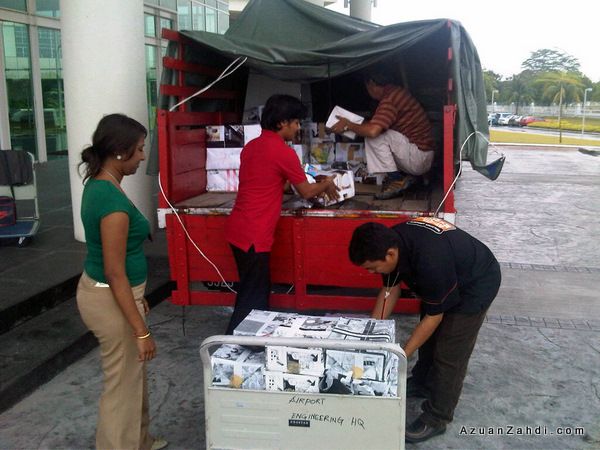 Moving a 100kg machine is no joke!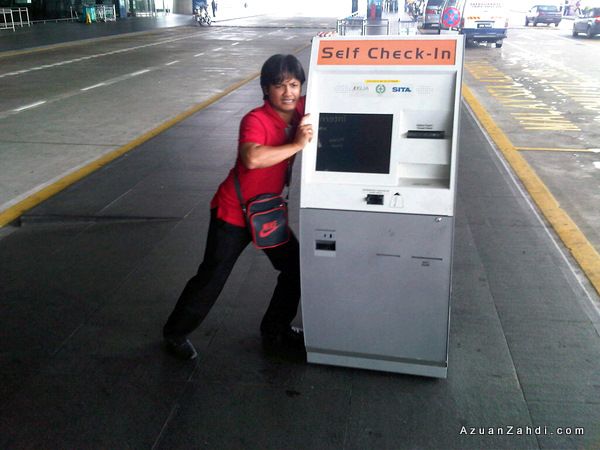 Briefing to ambassadors, volunteers and cluster representatives.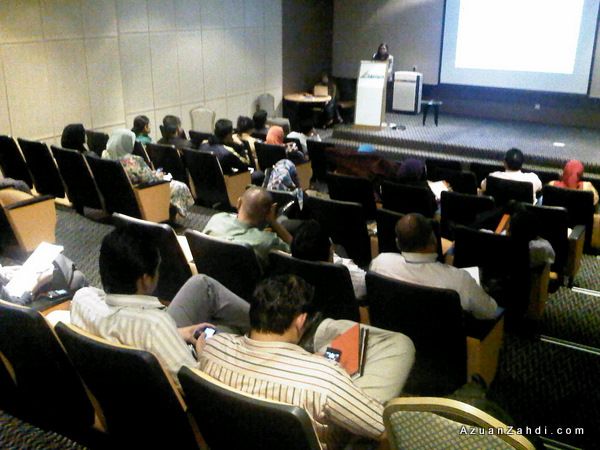 I'm glad that the event went well despite the tight deadline. It's so satisfying to read positive feedbacks from the public. I'm glad to have my life back after the 5 weeks sleepless stretch. Was it tiring? Of course. Was it stressful? VERY! Will i do it all over again? Hell yeah!
[retweet]http://www.azuanzahdi.com/index.php/2011/07/06/glc-open-day/[/retweet]
[facebook]http://www.azuanzahdi.com/index.php/2011/07/06/glc-open-day/[/facebook]