A few weeks back I was in Langkawi Island for about 14 hours. While the trip was purely organised for me to meet up with a few friends in Langkawi regarding some personal matters, I had it nicely planned to coincide with the annual Langkawi Water Festival. Thanks to the availability of frequent flights from KL to Langkawi, I was able to schedule all my appointments in the morning and afternoon before catching up the evening flight allowing me for a few hours of free fun time.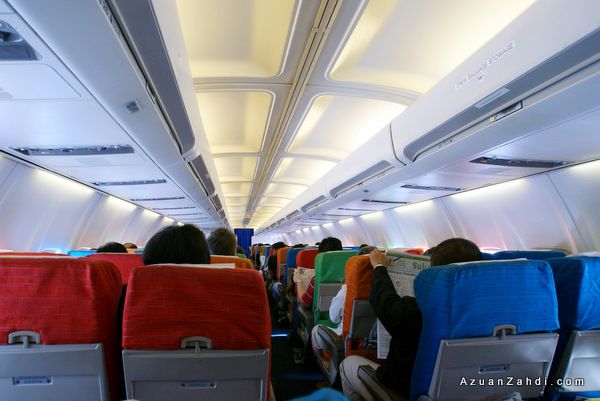 Langkawi Airport must be the most photographer friendly airport in Malaysia.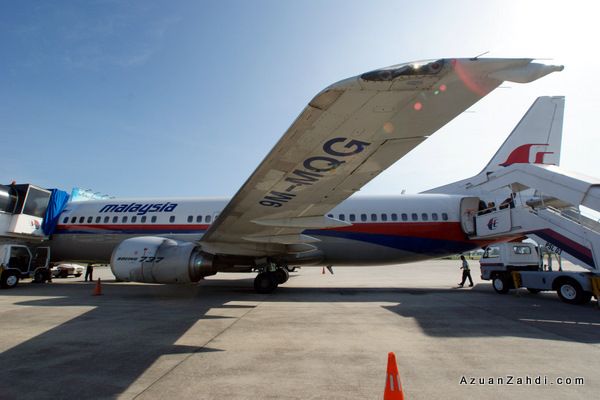 I love the fact that it has no aerobridge and airport personnel are generally ok with passengers taking a quick snap while walking from the plane to the terminal.
After a few good meetings in the morning and afternoon, I made my way to Pantai Cenang to be part of the Langkawi Water Festival.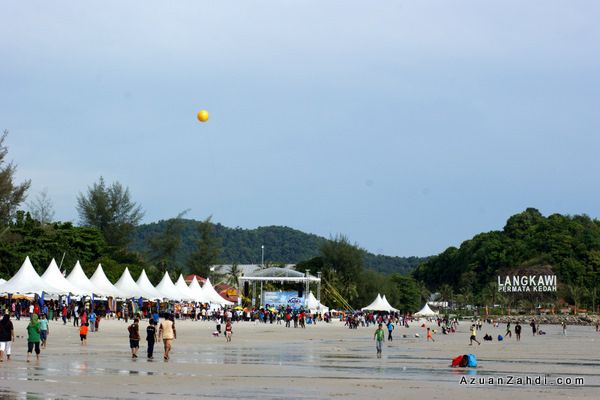 I initially got confused when i saw the banner.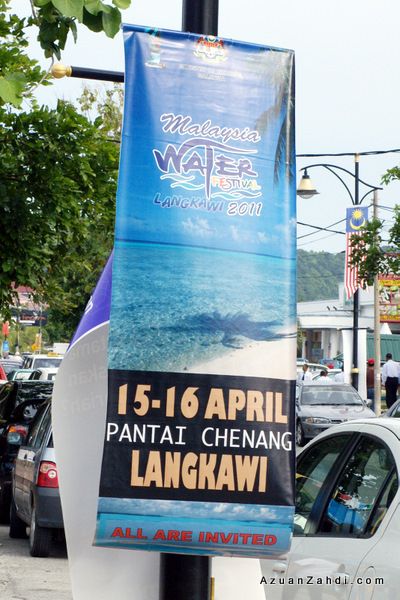 Is it Langkawi Water Festival or Malaysian Water Festival? It doesn't really matter! Apparently since 2003, the event has been held annually in Langkawi and has been recognised by locals as one of much awaited and much anticipated event every year…. second to LIMA of course!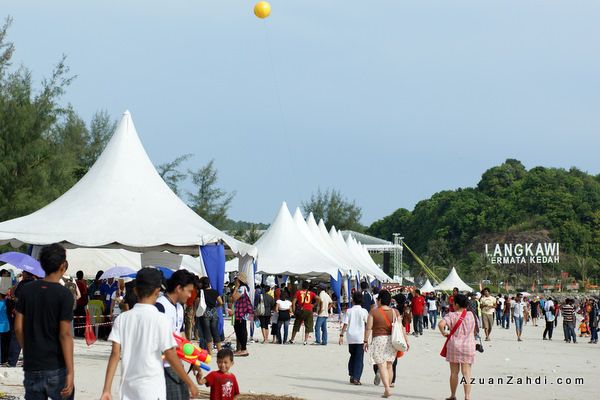 Judging by the crowd, it can be said that both locals and tourists were very much excited about the event.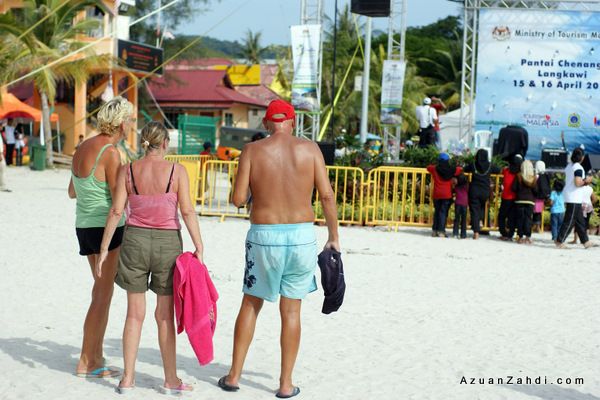 At the main stage, karaoke contest provided a festive ambiance to the beach with participants ranging from some local pakcik singing Jamal Abdillah's classic ….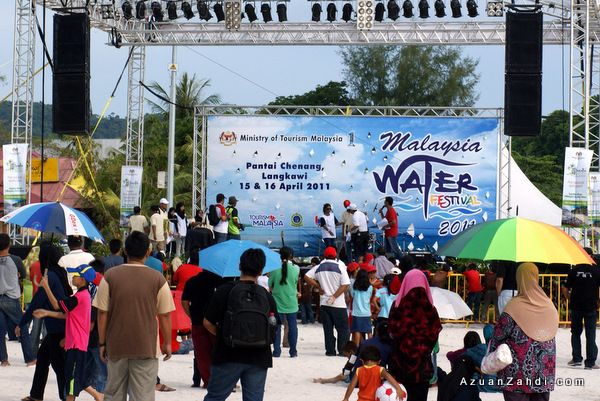 ….to a young tourist singing Kelly Clarkson's Since You Been Gone. Interesting.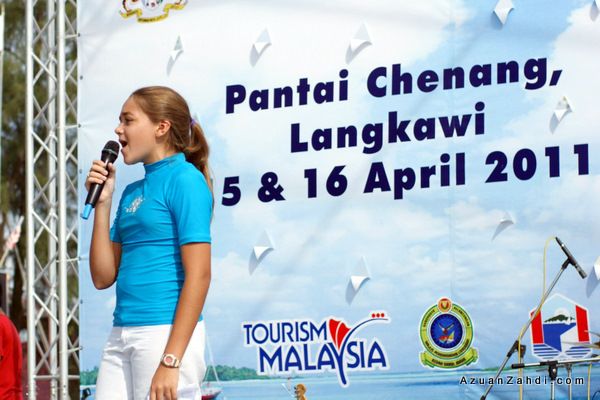 Just next to the stage, a sepak raga bulatan area where locals showed off their talents in this traditional game.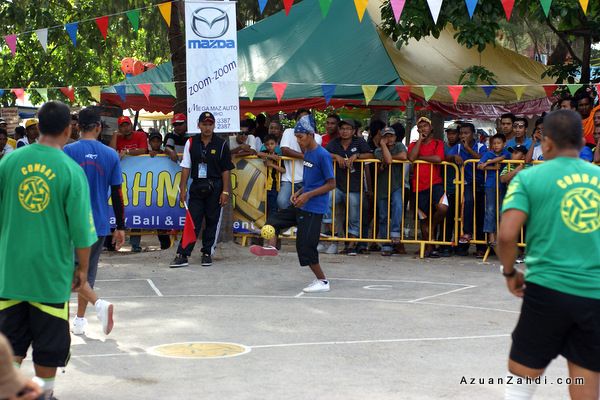 Along the beach, more than 30 tents were setup displaying local arts and craft, exquisite batik pieces as well as displaying delicious local foods prepared as part of a cooking contest.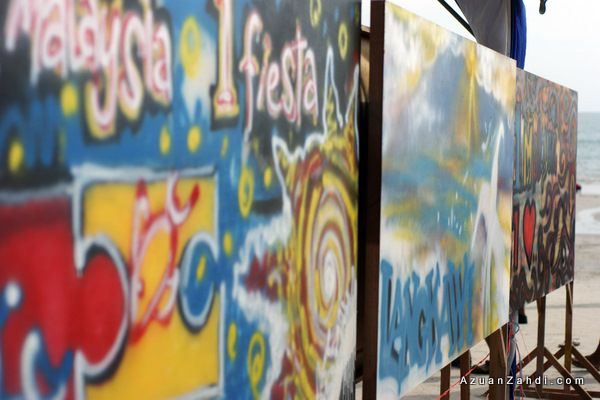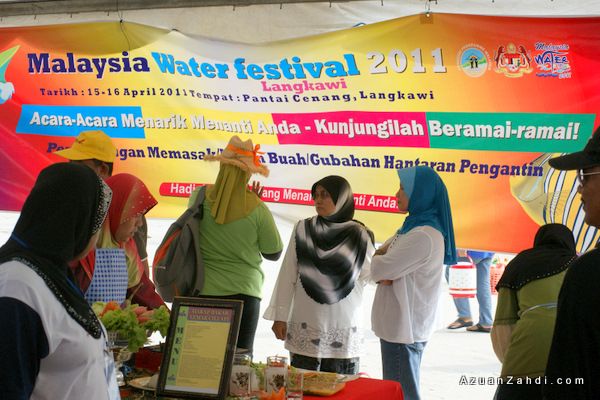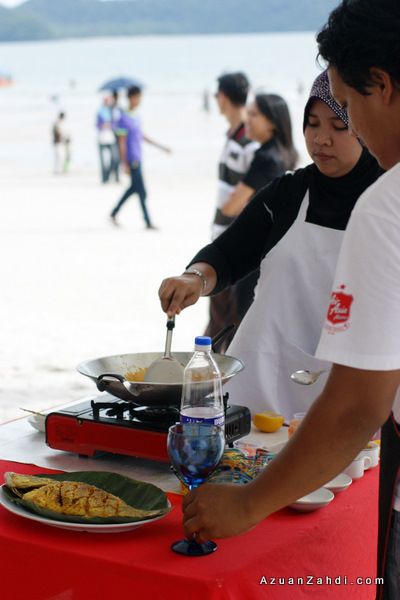 Kids can be seen enjoying themselves the most with activities like beach soccer and beach netball!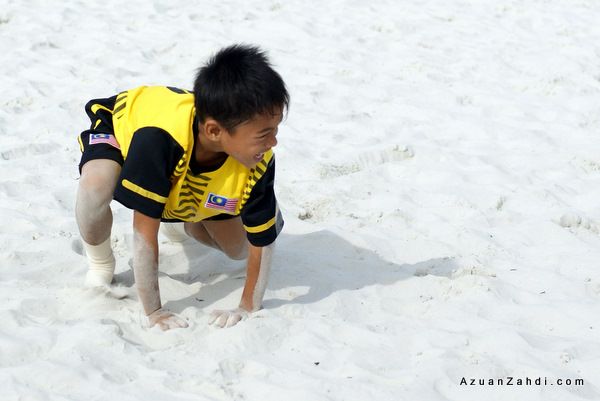 So cute!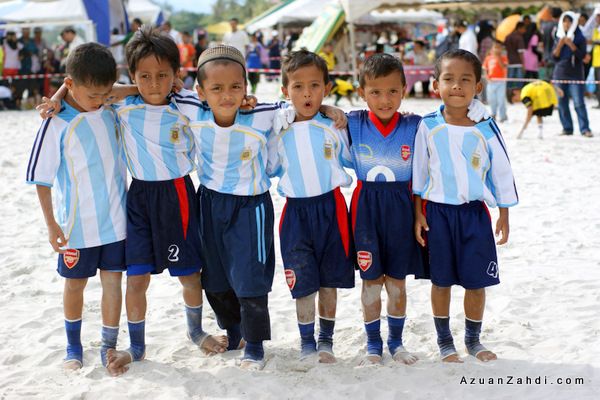 It was fun watching the kids play and their mothers literally yelling from the bench giving instructions!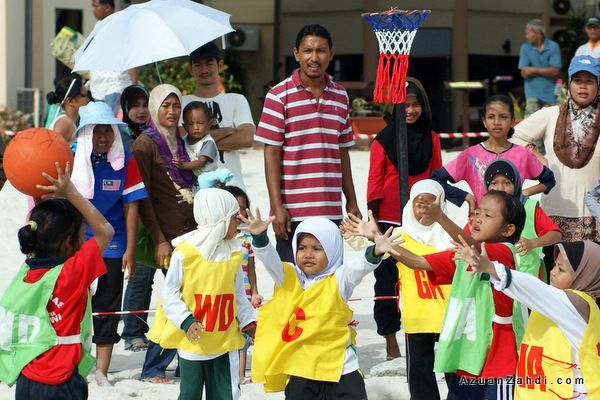 No water festival experience is complete without some water action!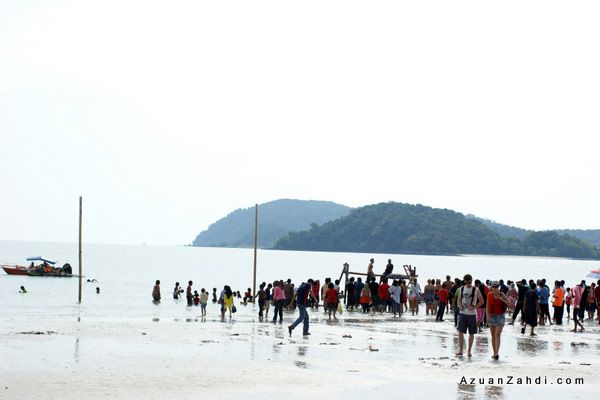 Good ol sand castle fun!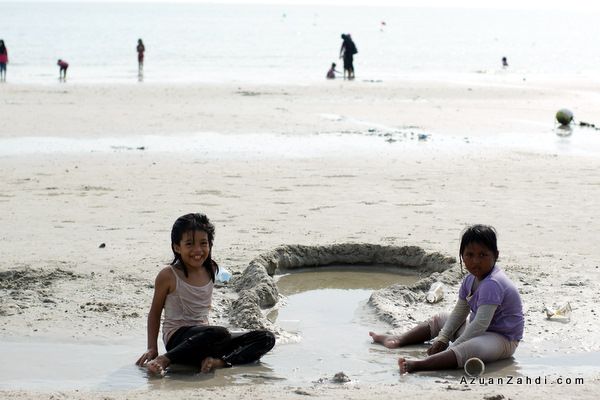 Of all the activities, i feel that the slippery pole challenge or pillow fight or whatever you call it was the most interesting to watch! I let the photos do the talking.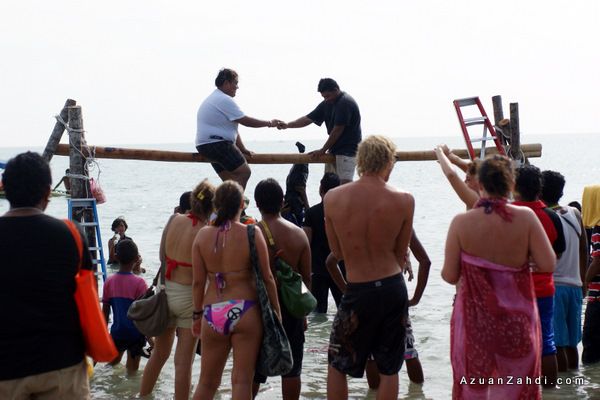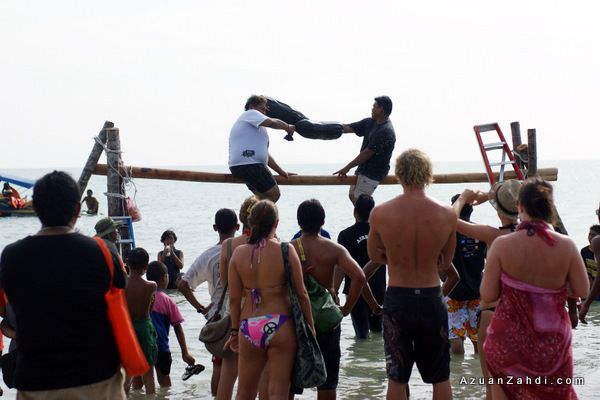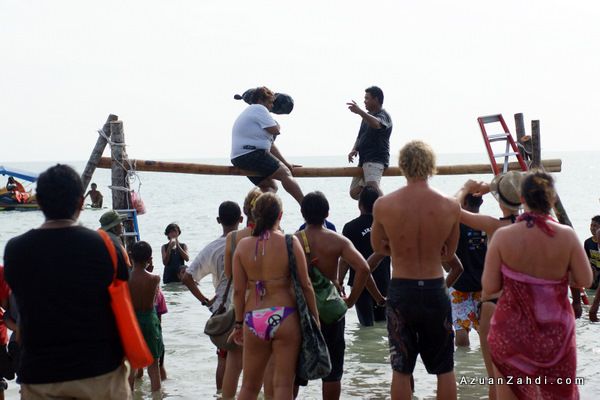 Splash!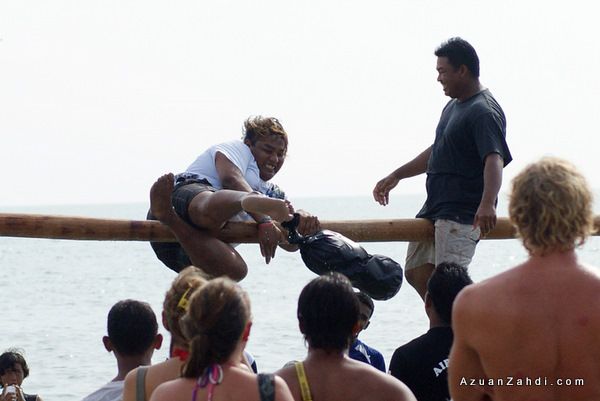 Without realising, i actually spent more than 2 hours at the beach and as the sun sets, I made my way back to the airport for my flight home. A really good way to spend a Saturday. Langkawi Water Festival… been there, done that!
Planning for a trip to Langkawi? Not sure where to stay? Check out AGODA's website (click the banner below) for a one-stop comparison of all hotels in Langkawi and other places in Malaysia from budget to 5-star. I am personally an AGODA fan and have saved a lot on my accommodation cost for my travels.