Just like many cities in east Malaysia, Kuching is home to fresh, cheap and delicious seafood. TopSpot seafood center is the place to be in Kuching if you are a fan of seafood. During my 3 days 2 nights holiday with my wife in Kuching, we actually had dinner on both nights at TopSpot.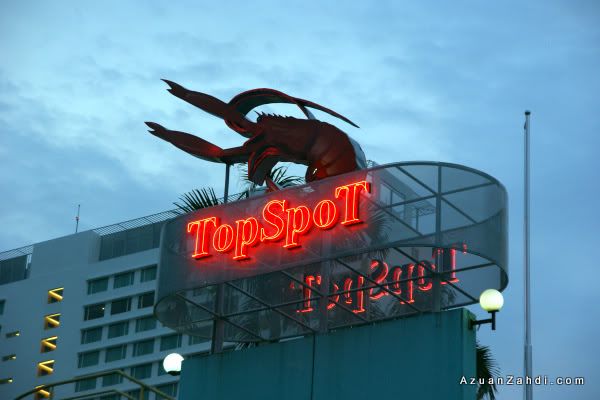 TopSpot is actually a food court that houses quite a number of local seafood stalls. Strategically located in the town centre, this open-air food court is famous among locals and tourists so its best to come early before the dinner crowd starts to come in.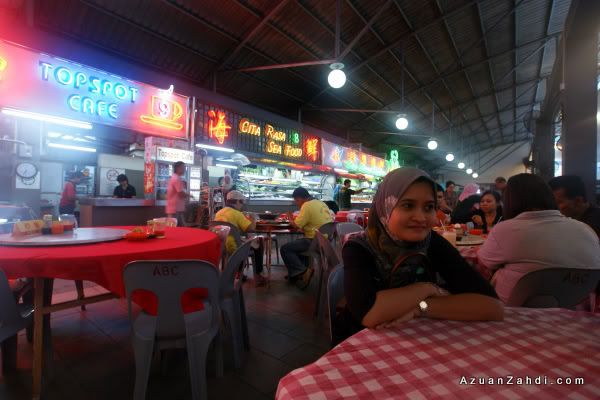 From the many stalls, we ended up choosing the ABC Seafood Ah Seng at TopSpot based on recommendation from a local friend.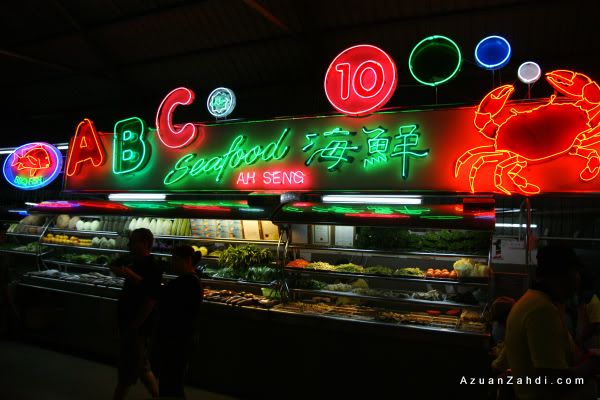 One thing that I found interesting about TopSpot is that unlike in Kota Kinabalu, most of the stalls are certified halal by Islamic bodies.
The first thing that caught the attention of my eyes. LOBSTERS!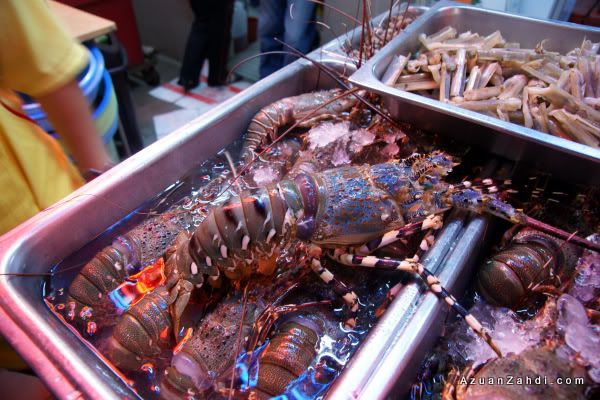 Various types of fish! Affordable and fresh.
Prawns. Cheap prawns!
As majority of the stalls are owned and operated by Chinese, the dishes at TopSpot are mainly prepared in Chinese style. Not that I'm complaining coz I love Chinese food!
The only menu that was not Chinese style was this delicious lobster with cheese.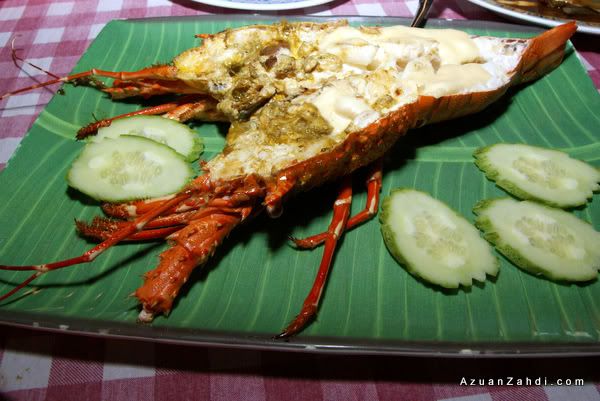 We even tried the famous Umai with jellyfish, a famous local delicacy.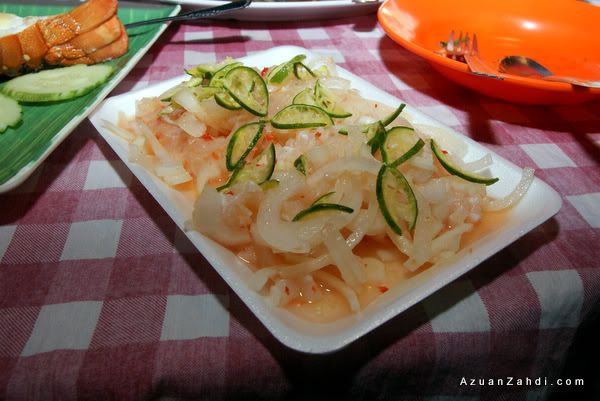 Quite tasty although I have to admit that eating jellyfish makes me nervous a bit!
Our dinner for the first night in Kuching.
Ikan 3 Rasa.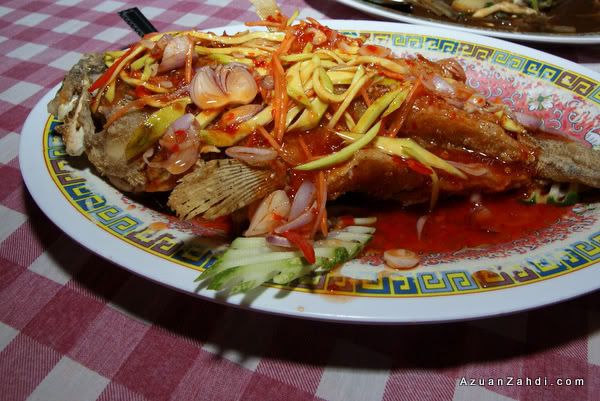 Siput buluh/Pepahat.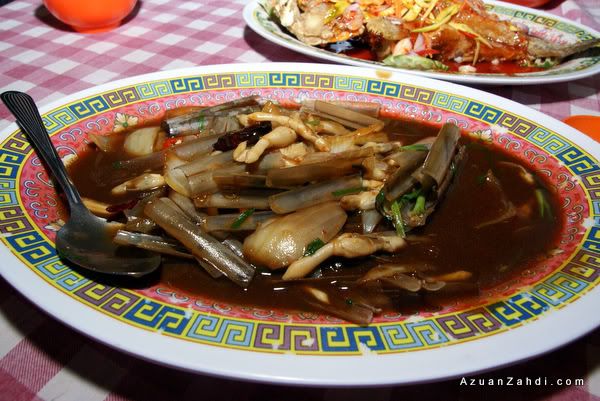 The crunchy Midin fern – a MUST TRY vegetables.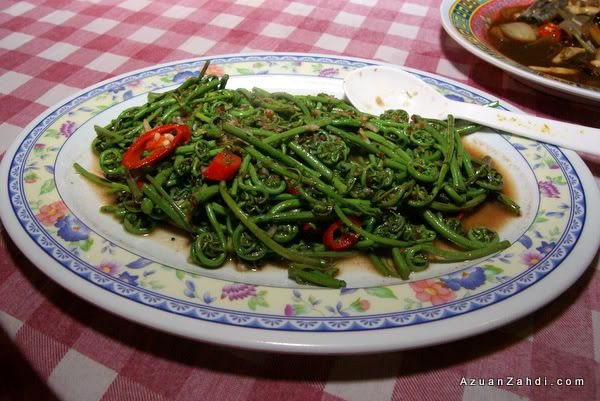 Crab..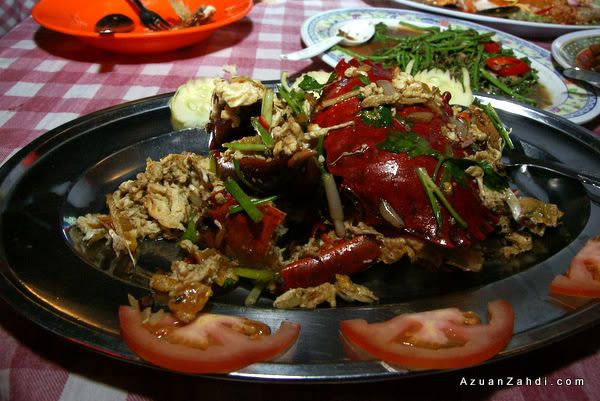 Thirst quencher… Aloe Vera juice.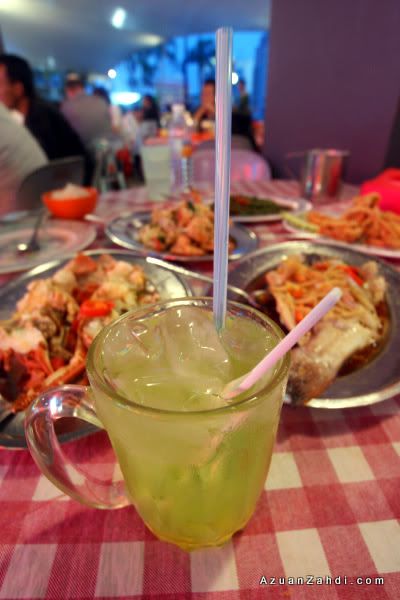 Total bill with drinks came to about RM118. Definitely worth it.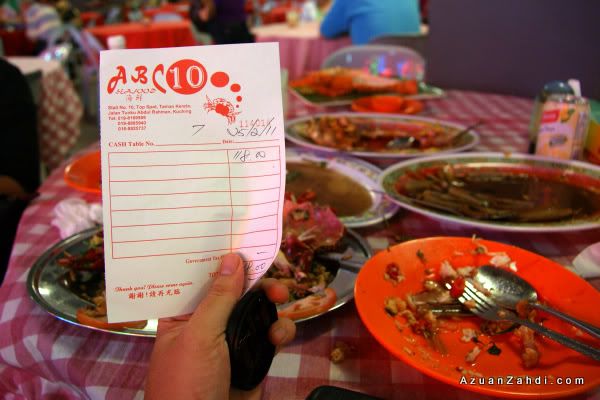 The following night, we ordered almost the same dishes with the addition of sotong goreng tepung and fried egg.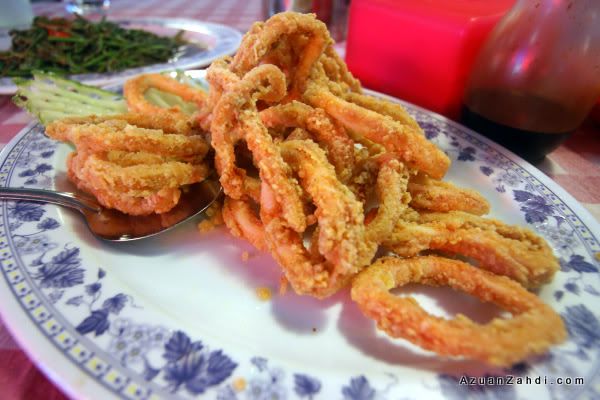 Happy customer!
Topspot is literally a top spot when it comes to seafood in Kuching. While Kota Kinabalu has all the spotlight when it comes to fresh seafood, I somehow think that the cooking style in Kuching is more suitable for my taste bud making topspot my preferred destination when it comes to eating seafood. After all, with firefly, air Asia and MAS offering cheap flights to Kuching, top spot is only a short flight away 🙂
Planning for a trip to Kuching? Not sure where to stay? Check out AGODA's website (click the banner below) for a one-stop comparison of all hotels in SKuching and other places in Malaysia from budget to 5-star. I am personally an AGODA fan and have saved a lot on my accommodation cost for my travels.