A few weekends back I was in Subang TUDM Air Force base for a special occasion. The official sending off of around 300 officers and men of various ranks from the Army, the Royal Navy and the Air Force for a one-year United Nations peacekeeping tour in Lebanon.
One of the 300 brave personnel is my wife's brother in law (my biras) hence I got the chance to witness a rather emotional and patriotic scene of the heroes and their families before leaving for Lebanon.
I was just a 'guy with a camera' on that day and here are some shots which I think turned out quite ok.
Everyone starts to gather right after break of dawn and subuh prayers at a nearby mosque.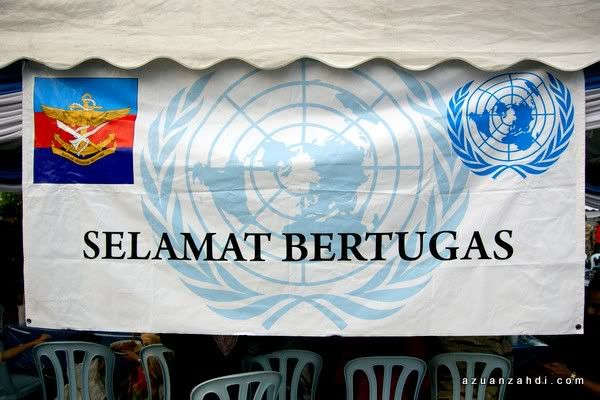 Just outside the Air Force's Terminal Pergerakan Udara, large-sized tents were setup for the families…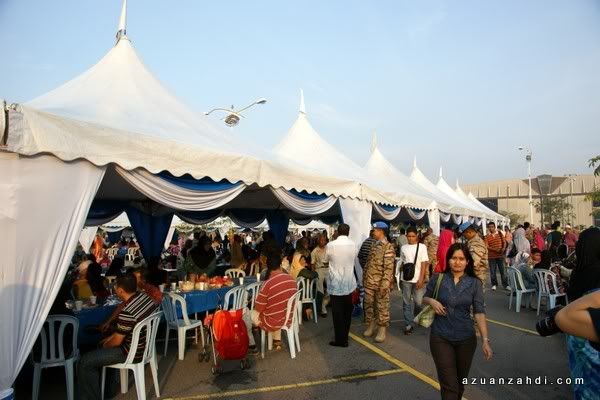 …and breakfast was served. As MASCharter was handling the flight, it was all Malaysian Hospitality's standard with food being catered by LSG SkyChef. World class! Well done MASCharter and Capt Nik Huzlan.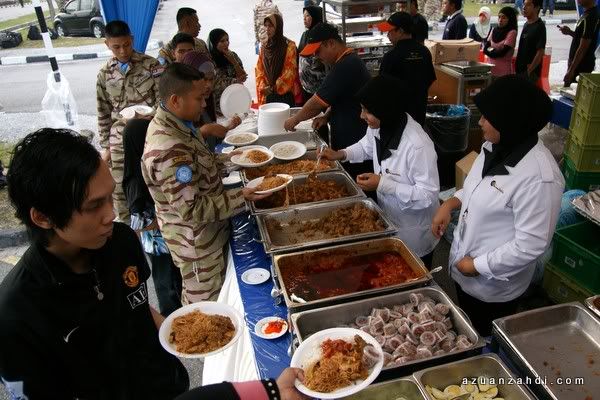 The ever adorable MASCharter crew serving Happy Meals to the kids.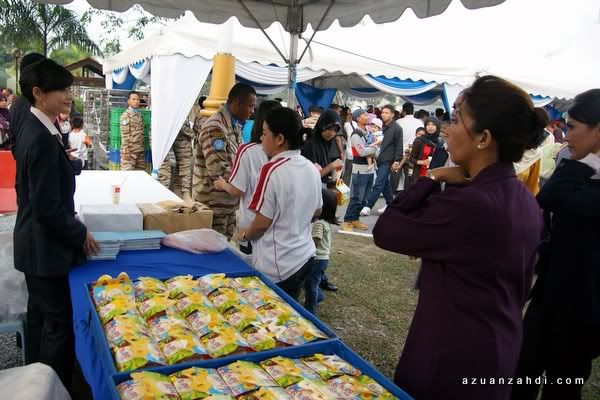 This is why Happy Meal is such a great idea.
It's a good distraction from the emotional part of being separated from their dads. Little that they know that their dads are the actual 'incredible hulks' and superheroes!
A proud son wearing his dad's blue beret, a signature headwear of a UN mission.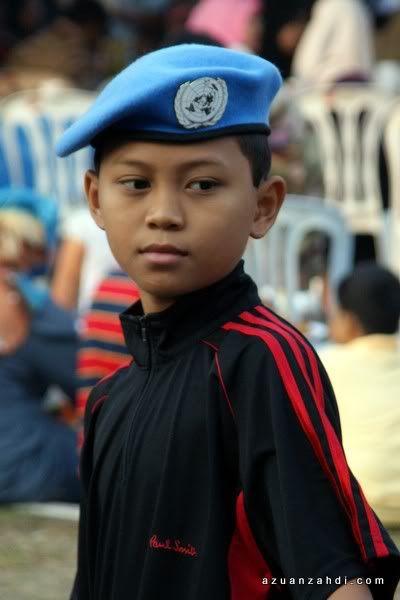 Close-up of the blue beret.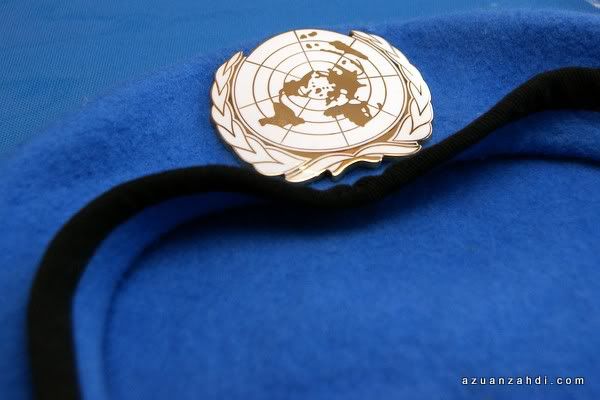 Nations Unite – One of it being Malaysia!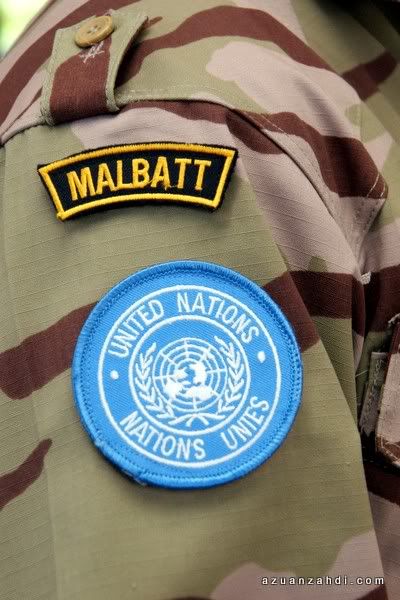 Last minute quality time with family.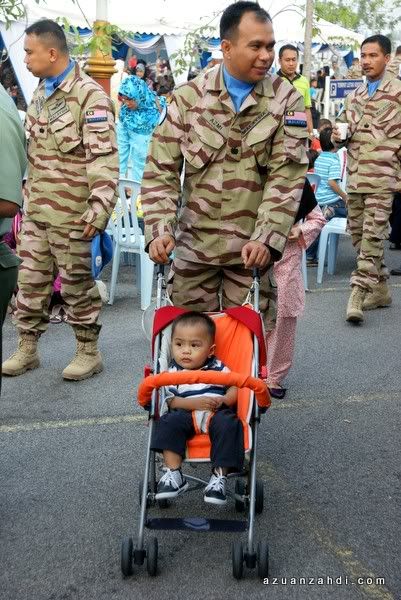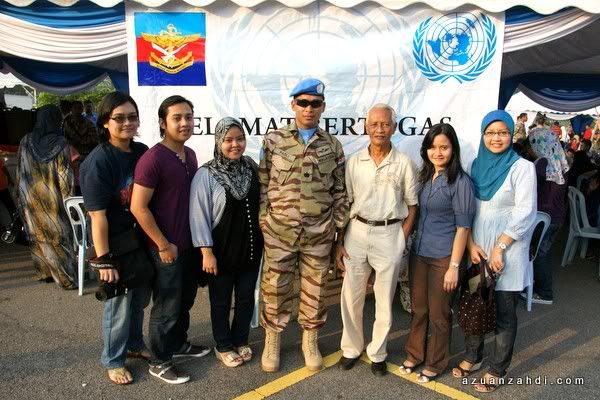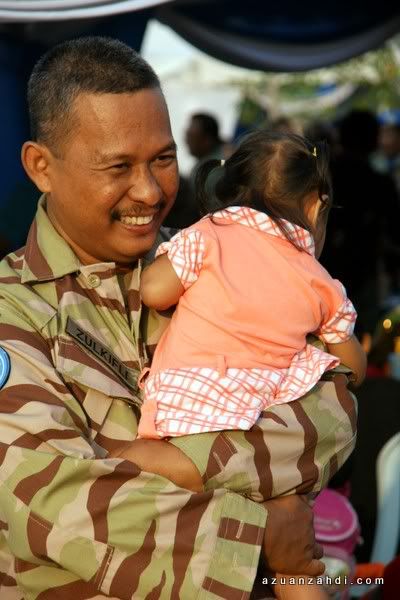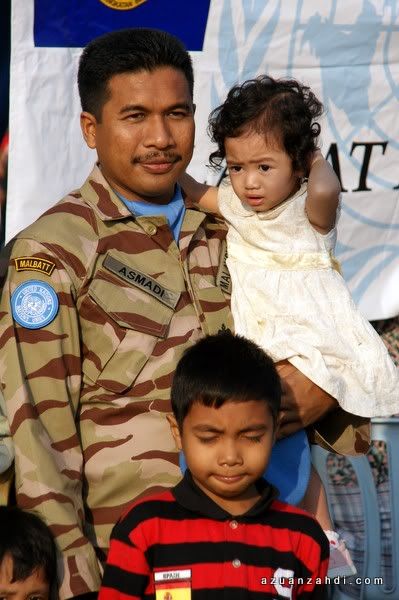 Thanks to technology, the world is becoming smaller. Lebanon is just a phone call away.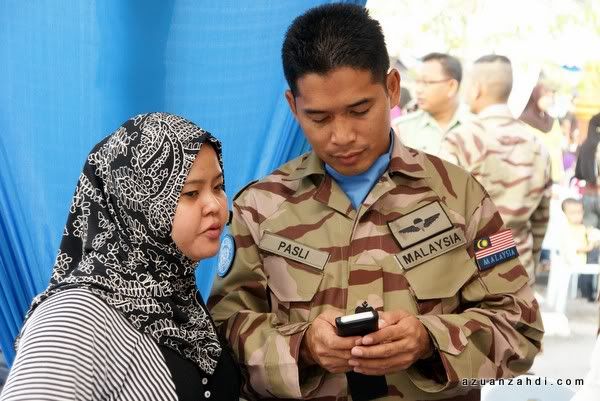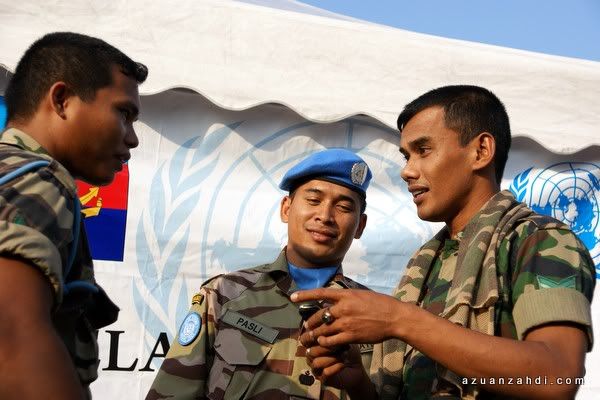 Last minutes word of wisdoms from my father in law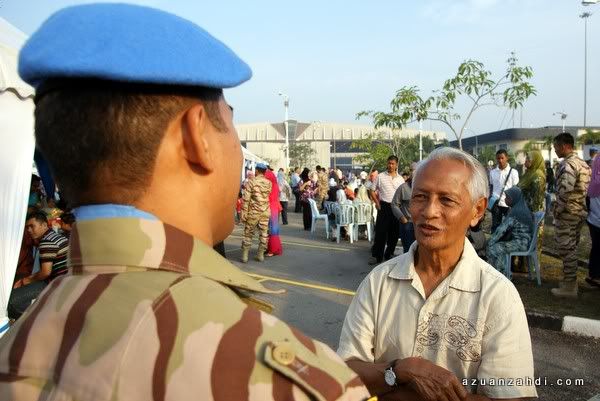 Some other interesting shots while waiting for the boarding call.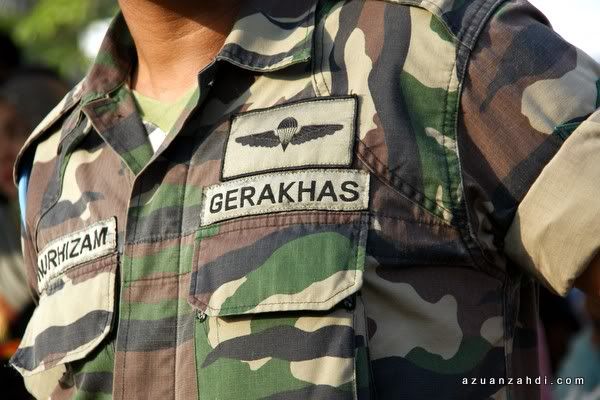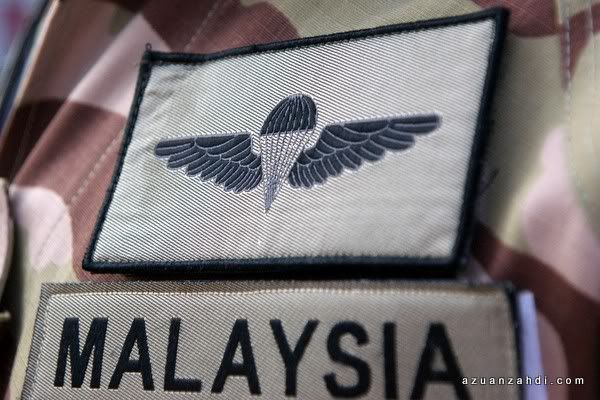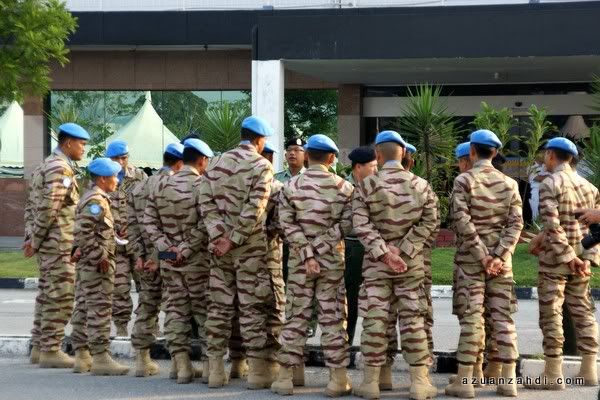 One for their album.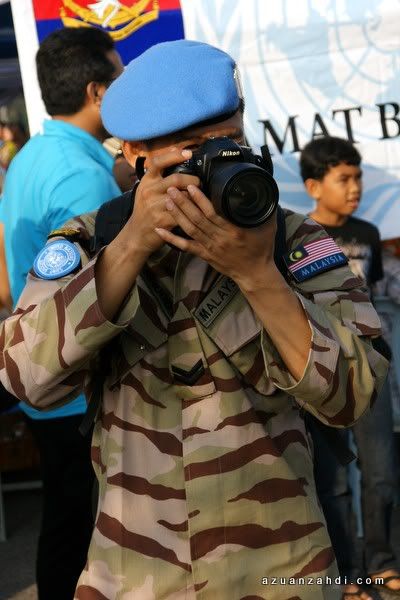 It was then boarding time.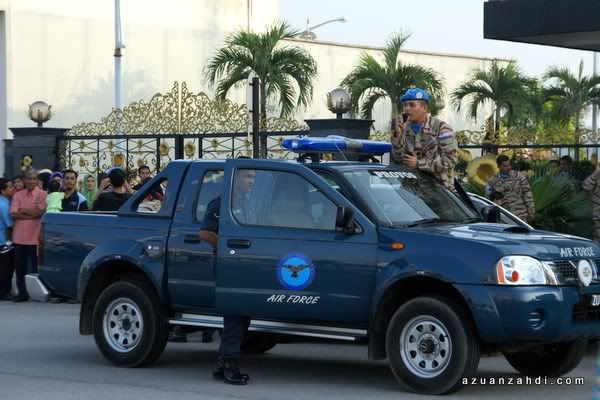 The most emotional part of the day.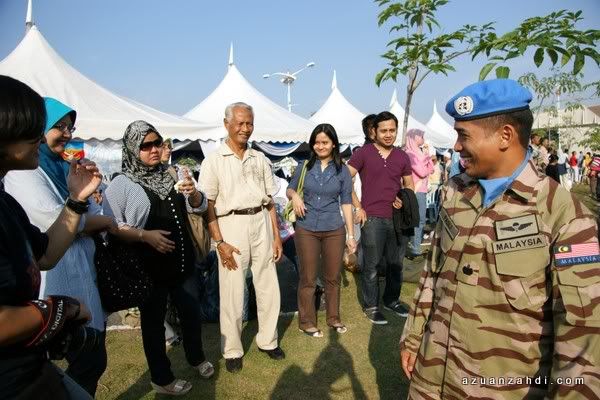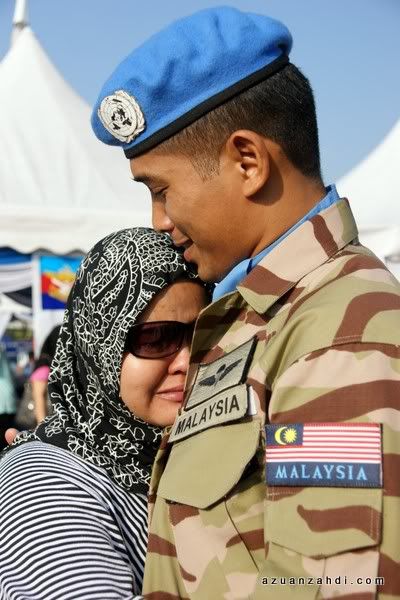 In the most punctual and discipline way the 300 personnel said goodbye to their families and started the boarding process.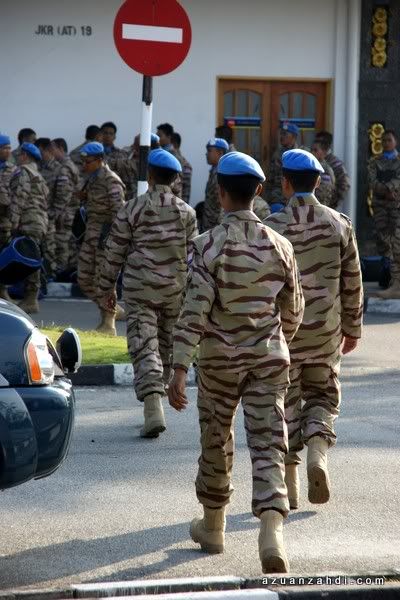 Just like that, the 300-personnel went into the terminal and eventually left with a chartered Boeing 747-400. A patriotic and emotional day.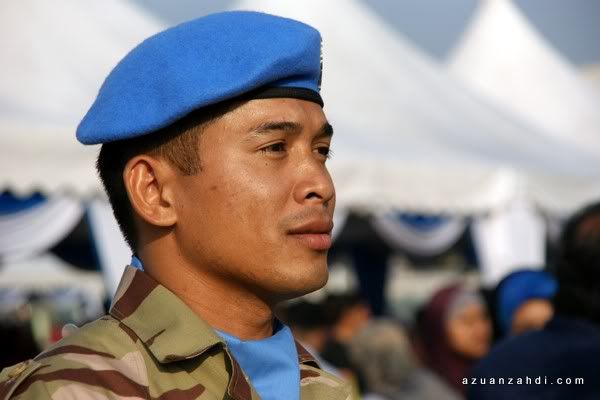 Selamat Bertugas Wira-wira Malaysia!