On my previous trip to Terengganu for the Monsoon Cup, December last year, I had the chance to experience a slice of Kuala Terengganu's great local delicacies.
Straight from the airport after an early morning flight, I was looking for a place for breakfast. I had Nasi Dagang in mind and with a rented Proton Saga I ended up in Pasar Kedai Payang, the famous shopping destination in Kuala Terengganu.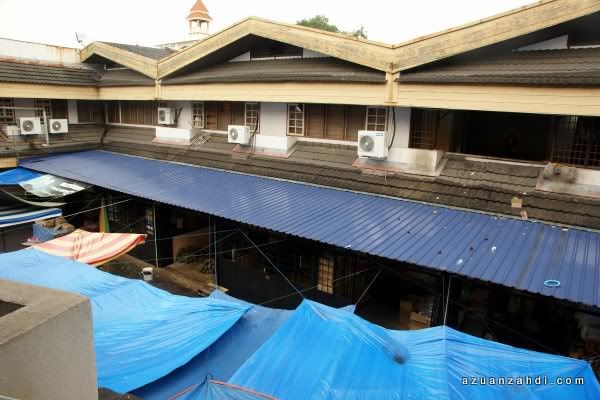 A cool thing about traveling alone is the total freedom of going anywhere at any time. I cannot imagine just passing by the attractive batek shops without stopping to shop if I was with wife and family! This time I only had Nasi Dagang in mind!
This sign however, caught my attention.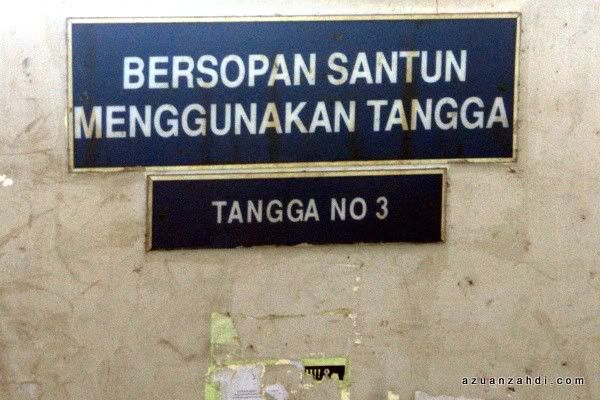 With the most sopan santun way, I made my way through the stairs to level 1 where I was greeted by what I was looking for… A local Medan selera or food court!
I ended up in this particular stall because it was less crowded and the Nasi Dagang packets look yummy!
At 9am, there were only 2 packets left at this stall. I sat down immediately and waste no time.
The Nasi Dagang Bungkus….
Yummy
Fish Gulai…
Perfect breakfast…. click here for Wikipedia on Nasi Dagang
The owner saw me snapping photos and we had a nice chat. He recommended the Nasi Lemak as dessert…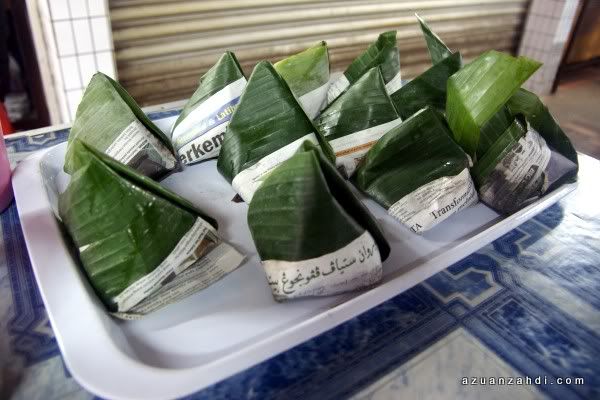 But I went for Nasi Dagang all the way…
Yummy! anyone can recommend a good Nasi Dagang stall in KL?
Planning for a trip to Kuala Terengganu? Not sure where to stay? Check out AGODA's website (click the banner below) for a one-stop comparison of all hotels in KT and other places in Malaysia from budget to 5-star. I am personally an AGODA fan and have saved a lot on my accommodation cost for my travels.