TENJI Japanese Buffet – Our Anniversary Dinner
WARNING: Lots of delicious photos ahead!
The end of year is always special for me and my wife with our birthdays and wedding anniversary celebrations happening in November and December every year.
With the focus this year very much on our new house, we decided to keep the celebrations simple, easy and cheap. We ended up combining all the celebrations into one nice dinner.
Thanks to recommendations from my colleague, we opted for a Japanese buffet dinner at Tenji Japanese Buffet Restaurant.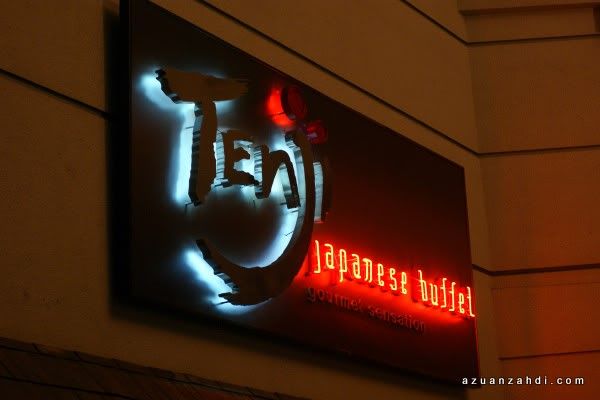 Located at the posh area of Solaris Mont Kiara, Tenji is a Japanese buffet restaurant aims to offer food lovers more than the usual common sushi, sashimi or teppanyaki. Gourmands will likely need to make several visits to savour all of the 250 plus unique items on the menu featuring a gastronomic spread of Japanese, Chinese as well as Asian fusion and Western delicacies.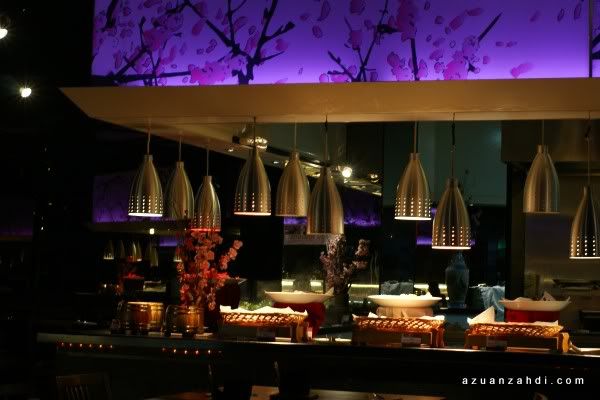 Nice relaxing ambiance on the day we went. Perhaps because it was a weeknight with only less than half of the tables being occupied. Two choices of seating, inside with air conditioned or outdoor with the view of KL DUKE Highway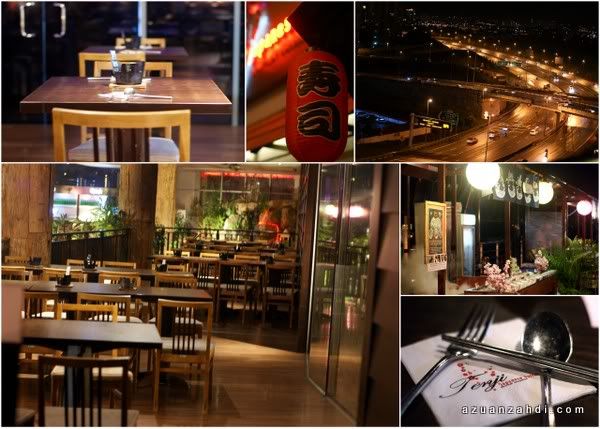 It costs us RM88 per person with second person paying only 50%. While it may seem a bit expensive, check out the photos below and surely you'll change your mind.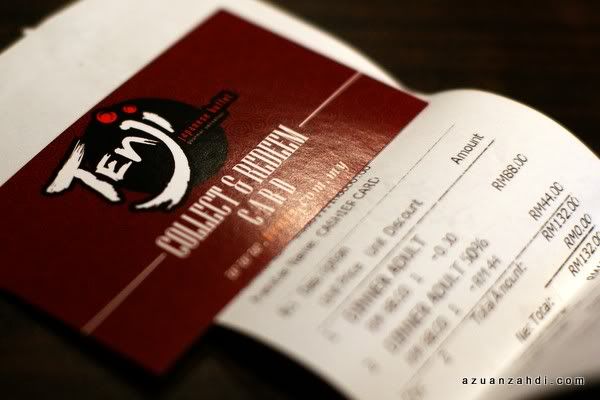 We started with my favorite, the cold dishes.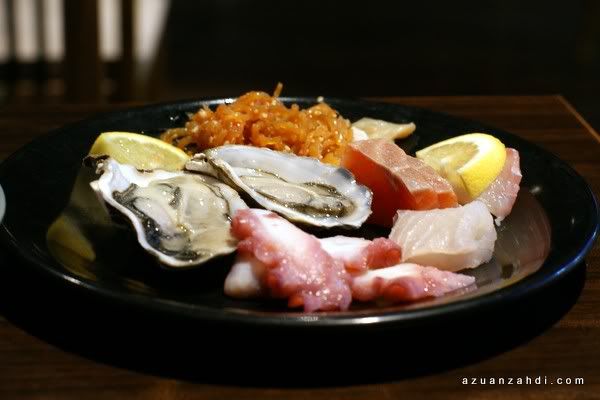 Fresh Oysters! Unlimited! I went crazy!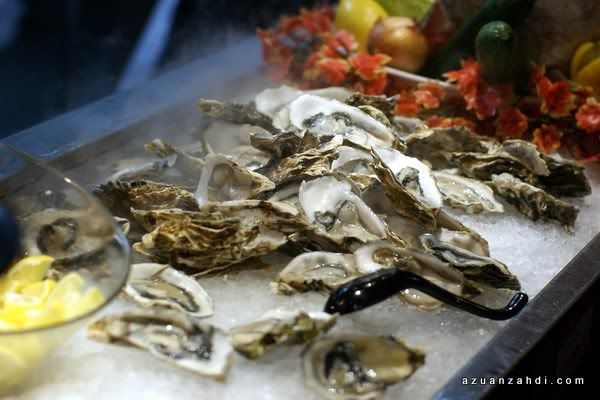 Prawns, salmon, scallops, u name it u got it! All fresh!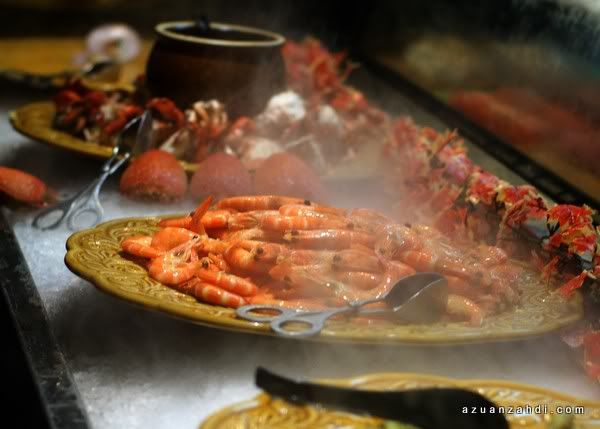 Lobster salad!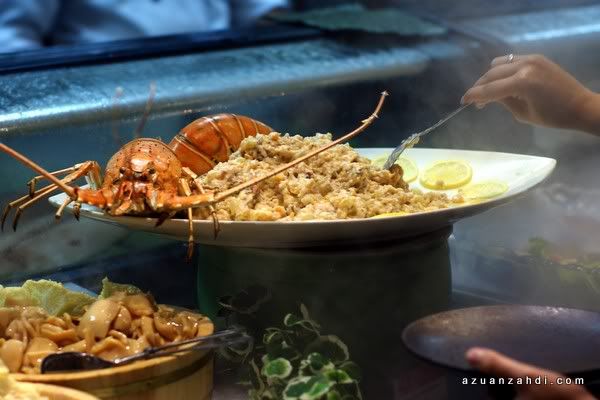 After 2 rounds of cold dishes, we went for sushi! A long spread of Sushi options! Yummmmmmmyyyyy!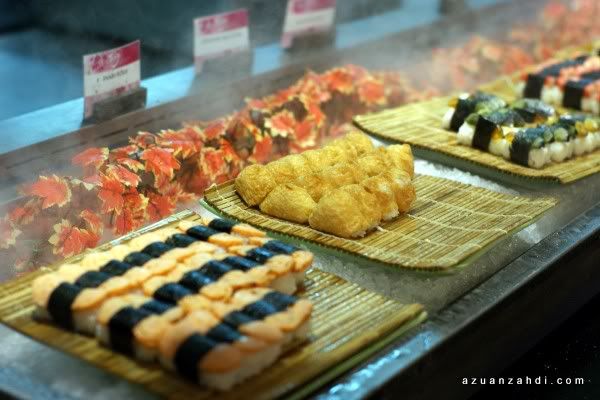 Jiji with her appetizer and sushi.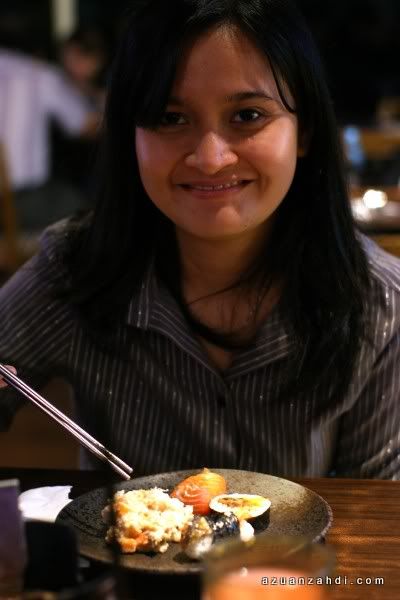 For the main dishes, Tenji offers variety of all-you-can-eat dishes that are freshly cooked upon order. We were given three tags with our table number and all we have to do is simply drop the tag into the bowl of the desired meal and it will be prepared within minutes.
We started with ordering Kimchi Seafood Pot. The sample along with our table tag.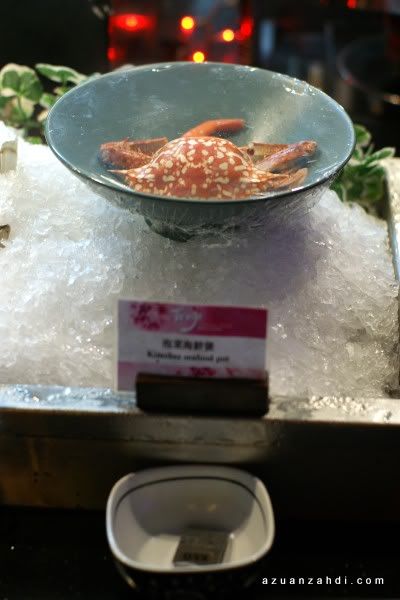 The actual dish.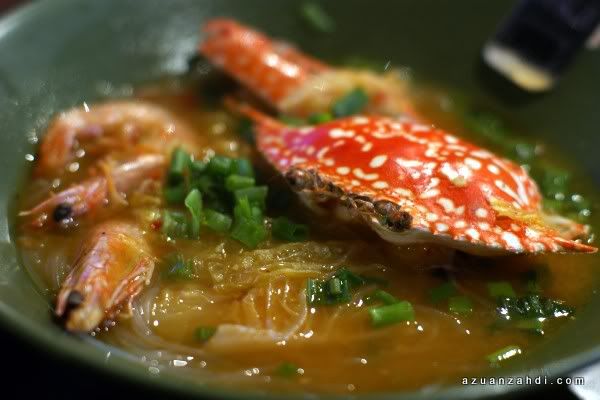 Steamed fish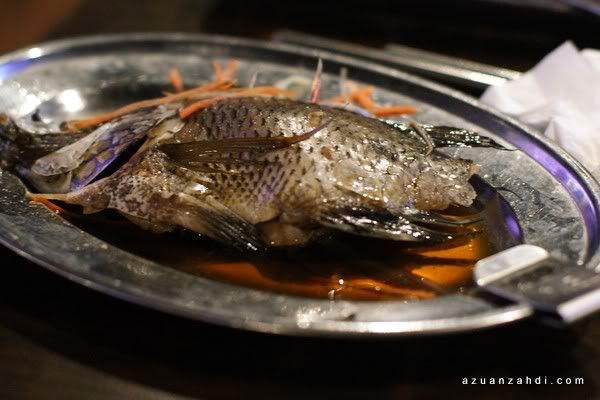 Fried soft-shell crab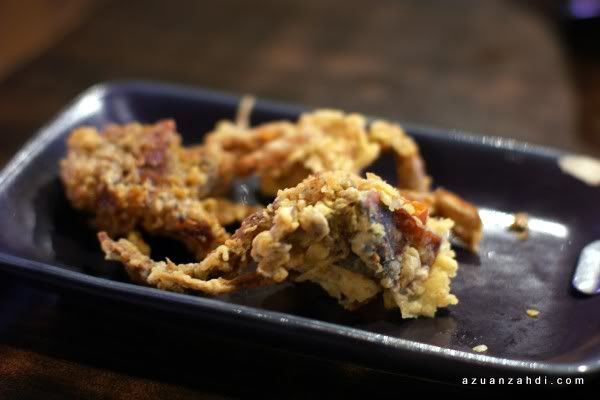 The usual buffet spread with rice and dishes.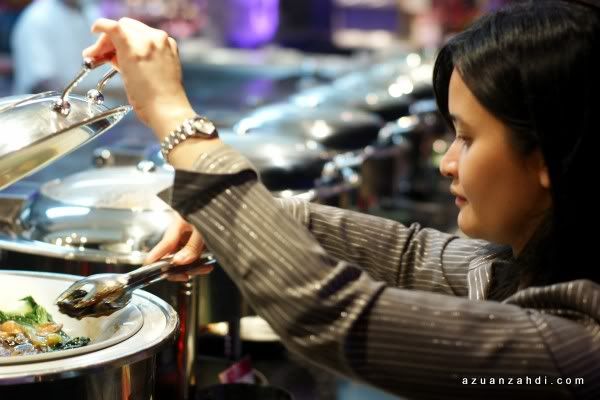 Dim sum section… wide variety of Dim Sum!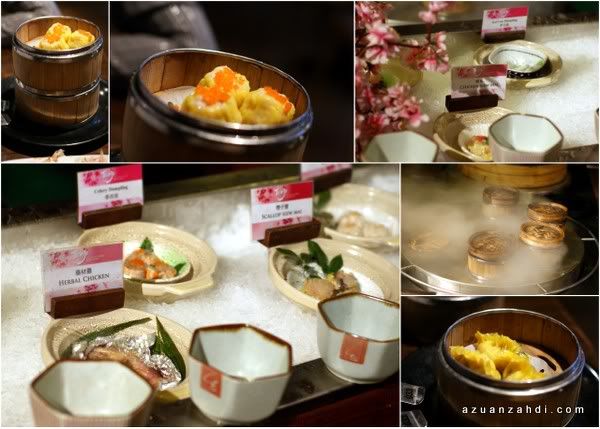 Takoyaki or Octopus Balls…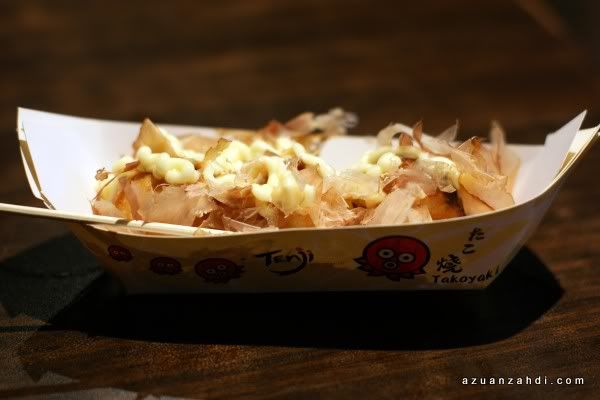 Steamboat section.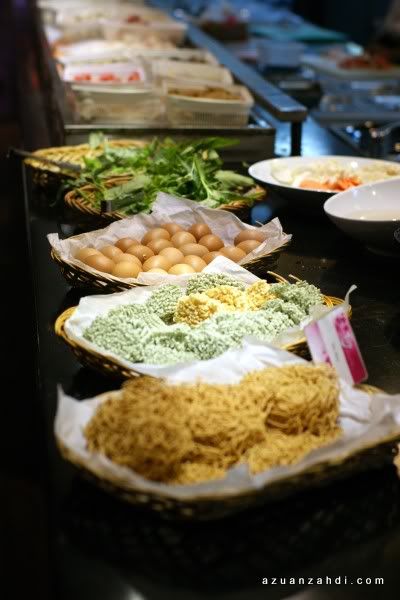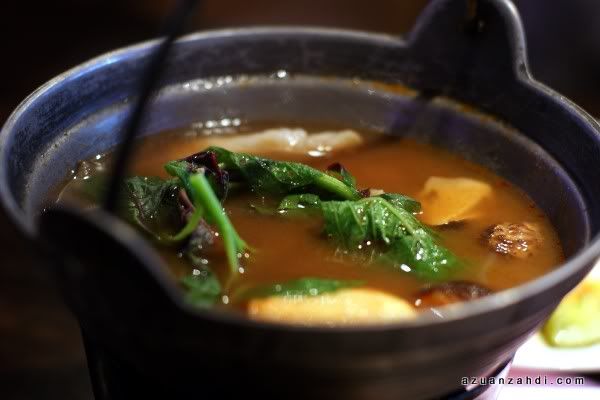 My last main course meal for that night…Teriyaki Chicken Burger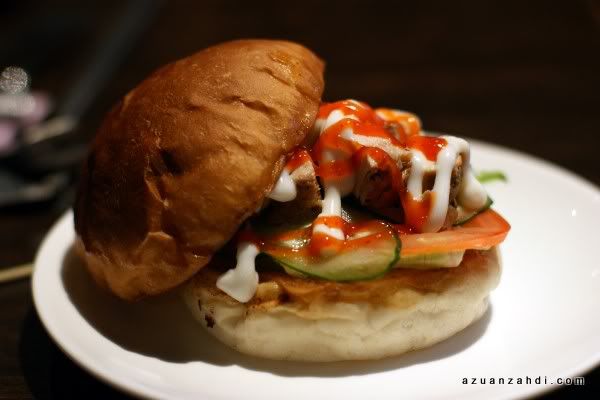 I was too full to enjoy the wide range of dessert….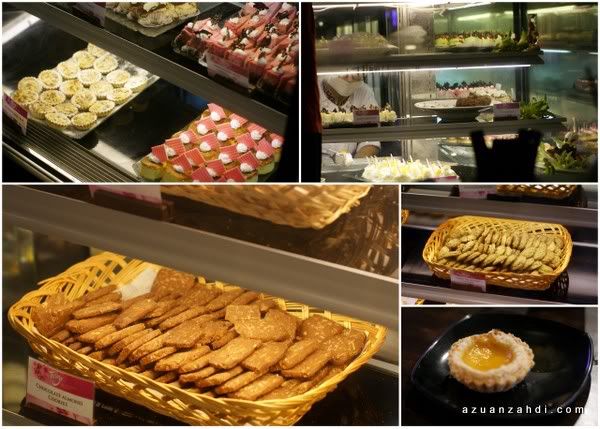 …but I just have to eat the Baskin Robbins and Haagen Dazs ice cream!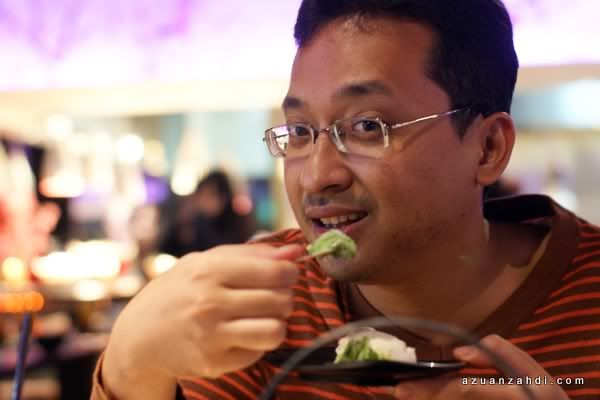 Ohh not to forget free flow juices, soft drinks, hot drinks and coconuts are also part of the buffet!
Unlimited oysters, cold dishes, hot meals, steamboat, sushi, western, fine ice-cream, juices and all are just my dream come true! It's worth paying the RM88 and service was tip top on that night!
One for the album. Happy 2nd Anniversary and Happy Birthday sweetheart.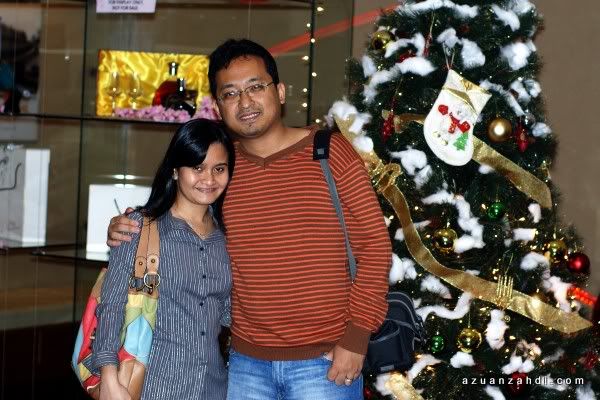 Head down to Tenji at – http://www.tenji.com.my/ for great deals!