I was supposed to write this blog post 3 weeks ago! But hey, it's better late than never 🙂 LoL
After months of thrilling suspense for the My Selangor Story bloggers, it was finally the day that everyone was waiting for. The results announcement day! As an amateur part-time 'ikut-suka-hati rojak blogger', I know my chance of winning any MSS award is as good as me dating Fasha Sandha so the excitement of attending the ceremony was really fuelled by the anxiety to re-unite with the rest of the MSS gang!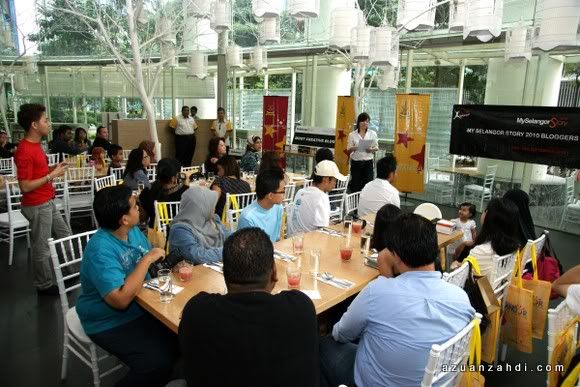 Let me start by congratulating the winners. Hats off to these hardcore bloggers. Another milestone in their colourful blogging career path!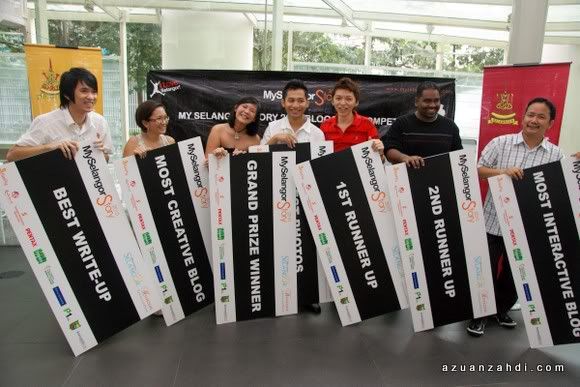 Dian Ryezel (Grand Prize)
Tian Chad (2nd place)
Thristhan (3rd place)
Nicole / Msxeroz (Most Creative Blog)
Iman (Eyriqazz) (Most Interactive Blog)
Dylan (Best write-up)
Norman Ng (Best Video)
Feeq(Best Photos)
Click here for Wonderlust Theories, the winning blog of My Selangor Story.
Random photos from the fun we had at Delicious Marc Residence, KL.
My Selangor Story Mummy, Amelia… thanks for giving me the opportunity to experience MSS!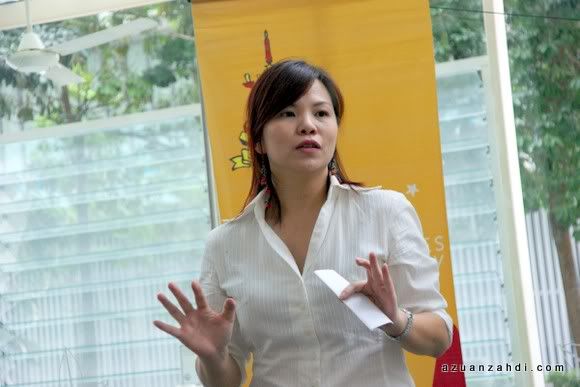 YB Elizabeth Wong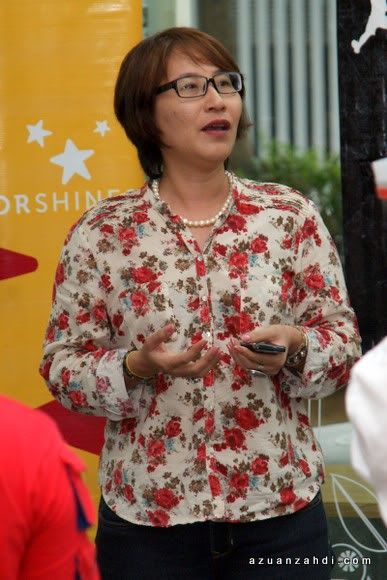 All the way from Toronto Tronoh, Abang Ben a.k.a Bentara with his lovely wife & kids! It was always a pleasure to meet and chit chat with a man with lots of experience like Abang Ben.
It was also fun to watch his negotiating skills with his kids who wanted to go to Sunway Lagoon right after the event! Hahaha
One common expertise of My Selangor Story bloggers… we love free FOOD!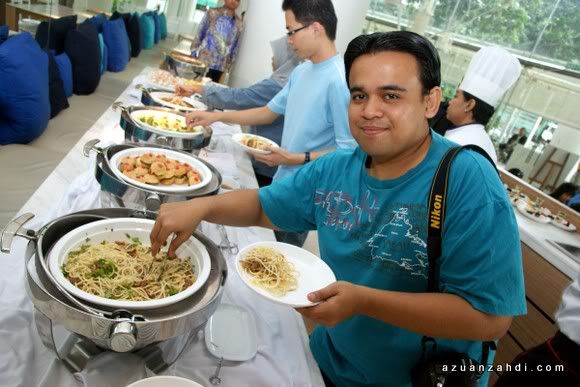 Yummy!
Eyriqazz with his interactivity…. 'cakap' non-stop! Hehe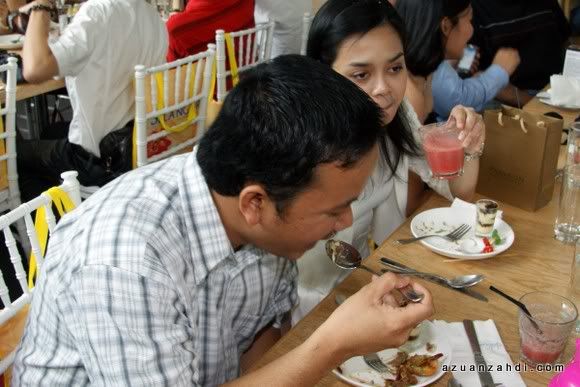 Spectre tricking Dian with his dead screen phone 😛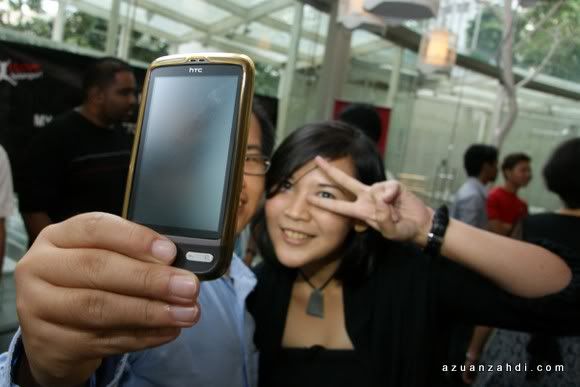 The friendly mother-son Kajang tag-team. Kak Zara and Zaid!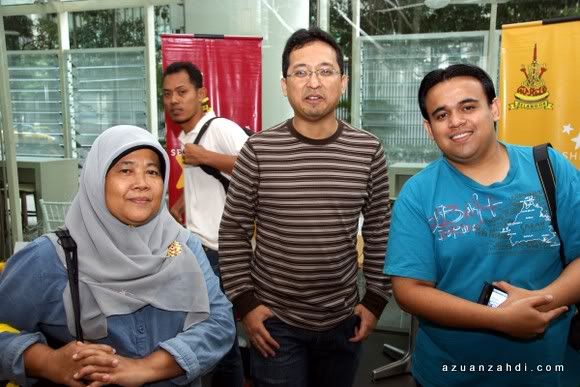 Feeq loves camera. Truly deserved the best photograph award!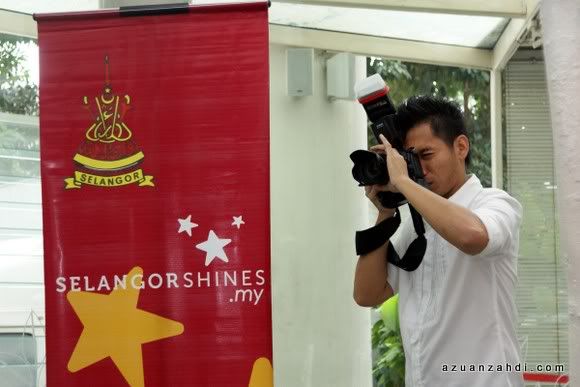 Nicole sharing her MSS experience.
It was good to be able to catch up and refresh our memories on MSS after a couple of months.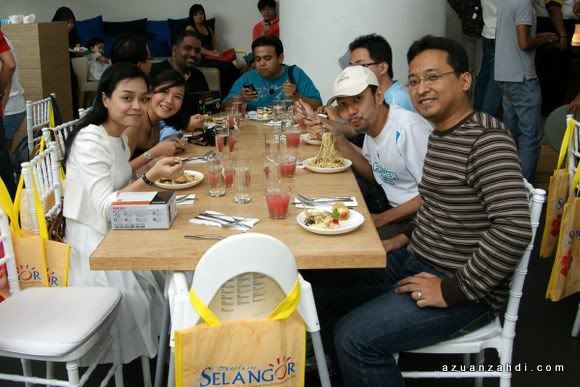 Eyriqass giving a few words. Notice the notebook with webcam broadcasting live to other MSS friends in Indonesia and Singapore.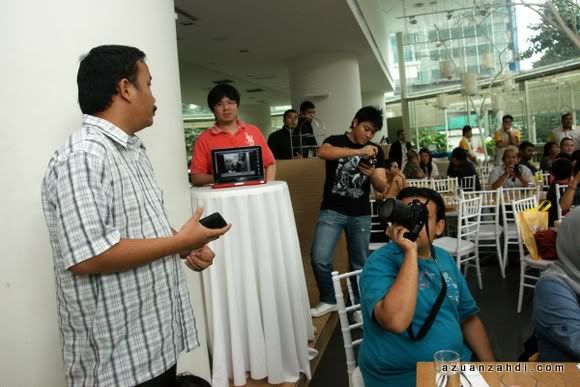 While there are many good looking bloggers in MSS…….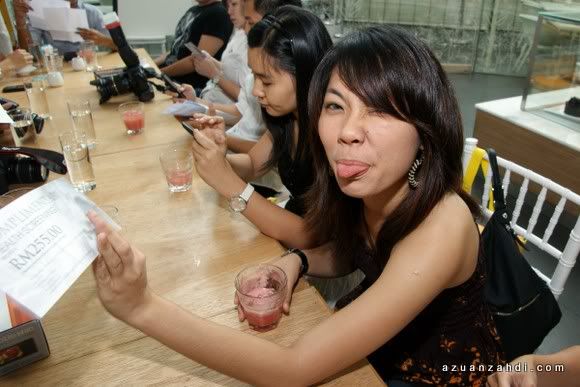 … the most eligible and good looking bloggers award should go to Gang Bujang Lapok! Hahaha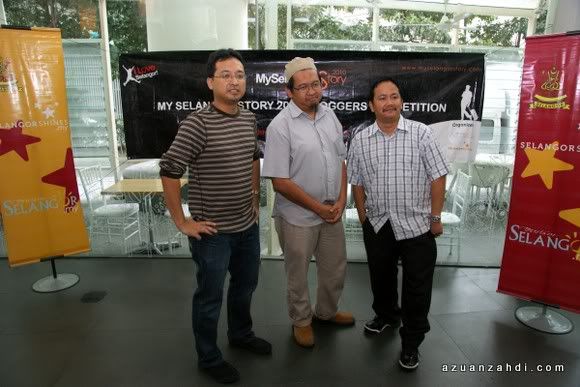 I utilized the opportunity to finally snap a photo with YB.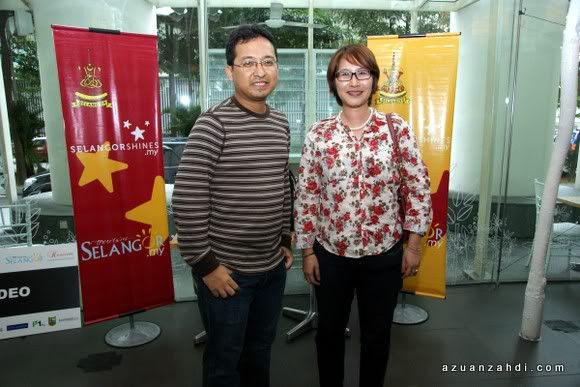 At the end of the day, it was nice to be able to have most of the MSS bloggers under one roof once again. On that day, My Selangor Story 2010 finally comes to a close. But we are all bloggers and despite everyone are located far from each other, the reality is, we are all just separated by only a 'click' away.