iPad is finally here in Malaysia! and it's one of cheapest in the WORLD! While Its good news for many that iPad 3G + wifi is selling only at RM1999, I'm a bit frustrated that I just got mine for RM2,200 from a US Apple Store 2 weeks ago. Not because i paid a bit more but for all the hassle only to find out that it's coming to Malaysia anyway!
Anyway after 2 weeks of being an iPad user, here is my first impression!
Like many other Apple products, the packaging is literally off the shelf and very sleek looking.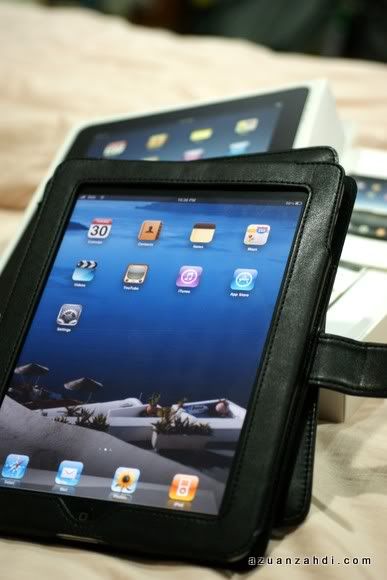 Inside the box are a cable that doubles as a connector to PC/ charger and a 1 page instruction and a needle to eject out the sim card holder for 3G model.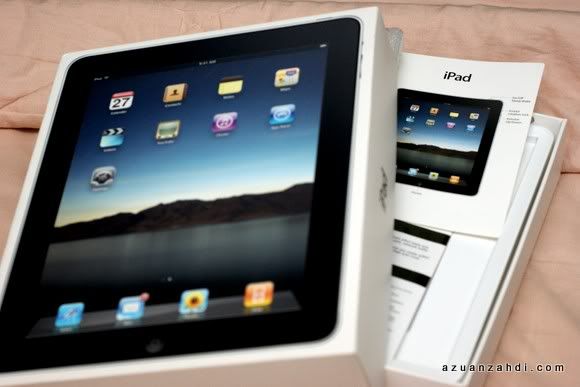 A quick registration to activate the iPad through iTunes and off I go! Welcome to the world of Apple experience!!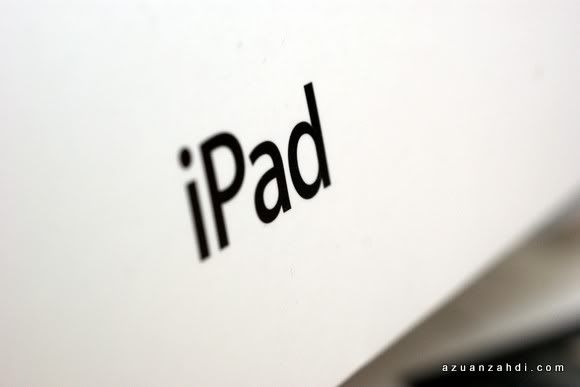 Over the last 2 weeks I've installed a few apps just to integrate things I've been doing online and each time I install a new app, I get more in love with my iPad!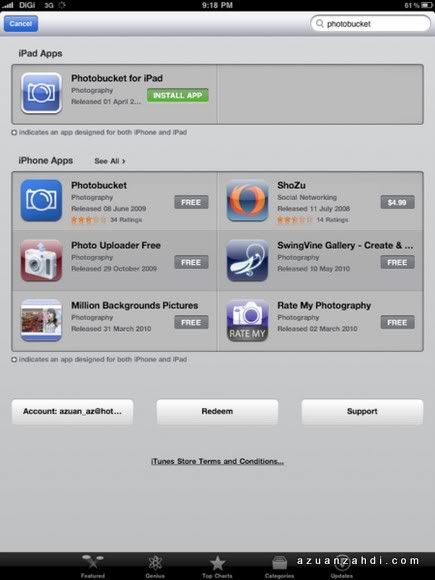 My home screen.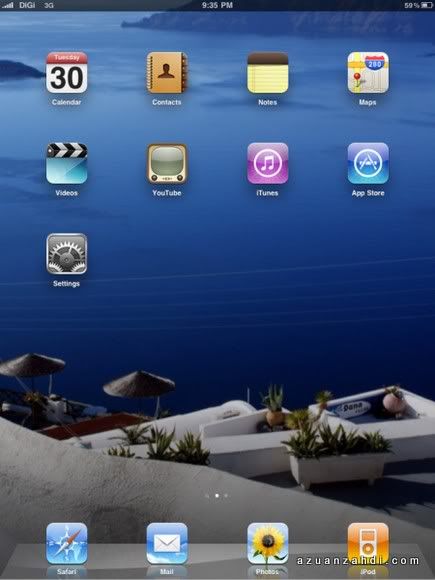 What is a mobile device/tablet without email access? Thanks to Lotus Traveller, my office email was setup automatically through a one click installation via a link to our server.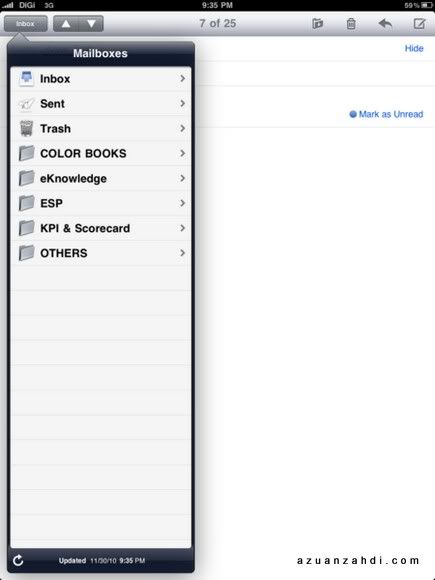 Not only my emails are all pushed to my iPad making it a "Blackberry with a huge screen!", it is also sync all my calendar and contacts making it easier for me to ular be mobile.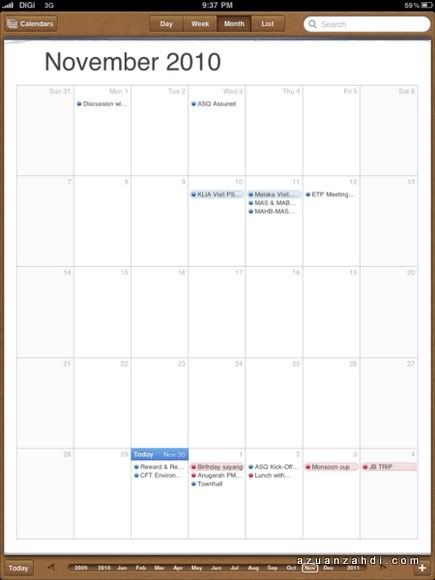 Safari is also a cool browser. There are plenty browser apps out there but safari is good for me so far to conduct online banking, facebooking, online flight booking and access any web content.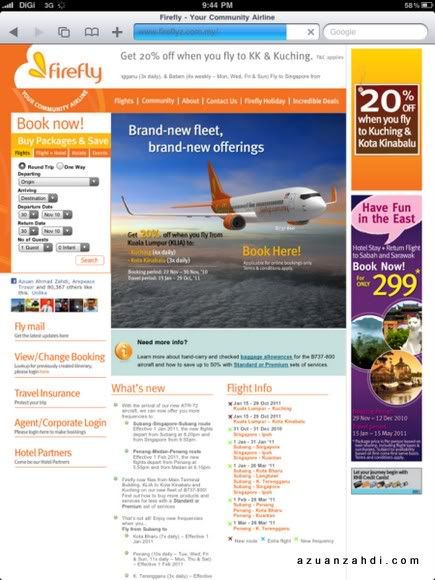 Even my blog looks good.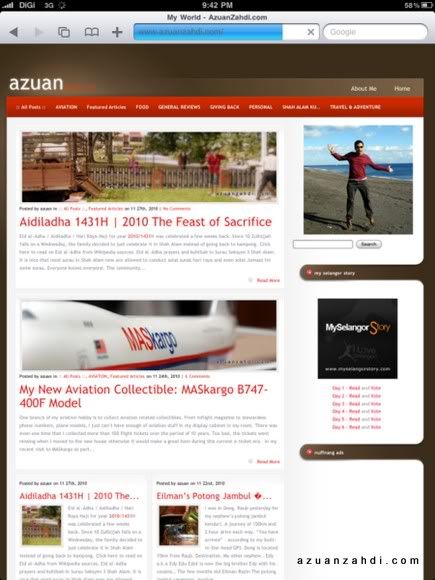 One of the reason for me getting an iPad is to support my blogging hobby. I'm glad to share that this post and the previous posts were prepared on my iPad!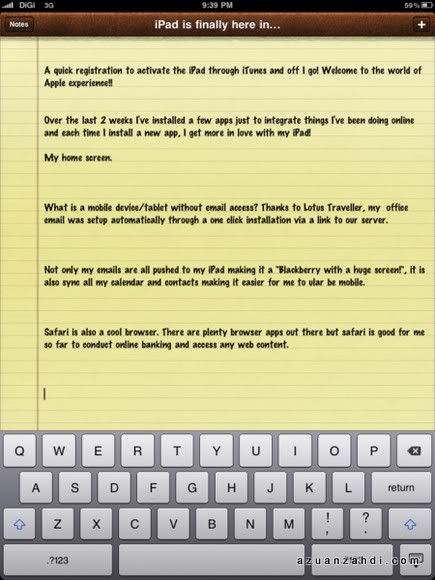 An interesting and extremely useful on a 3G model is the Maps + assisted GPS feature. I tried relying on the system to chart my way back from Batu Pahat to Pagoh and it did a great job with the blinking blue dot being
extremely accurate turn by turn.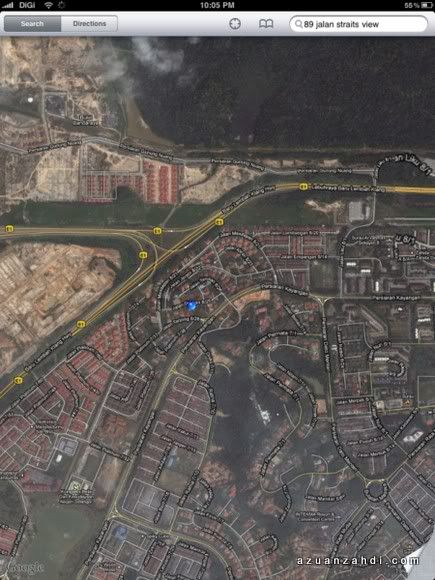 Of course movies and iPod features are features that require no further explanation for an Apple product!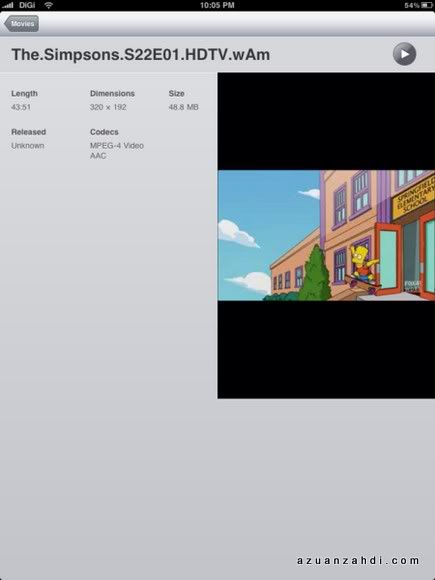 Some other apps I'm currently using.
X-plane Flight Simulator! An awesome simulator that allows me to de-stress anytime anywhere with a short boost of flying!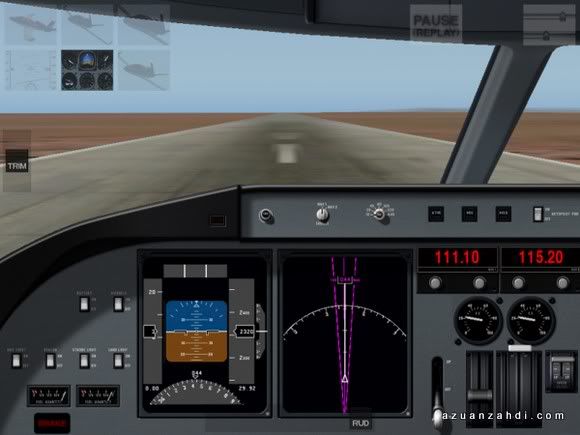 Another time wasting game that I love is Paper Toss! A lovely addictive
game….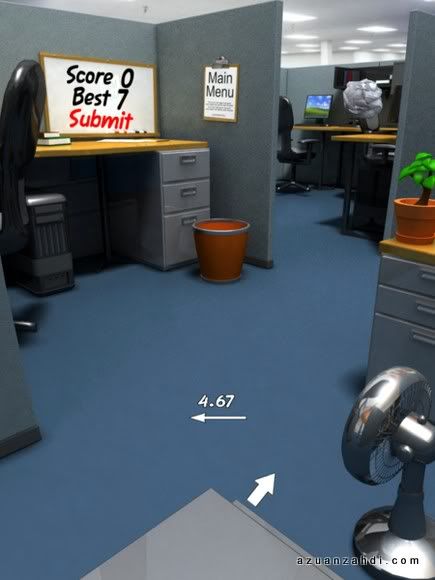 Of course being a device that I carry to most of the places I go, it doesn't hurt to include some spiritual elements in my iPad. A full Quran is available through many apps such as the one I'm using. A perfect travel
companion.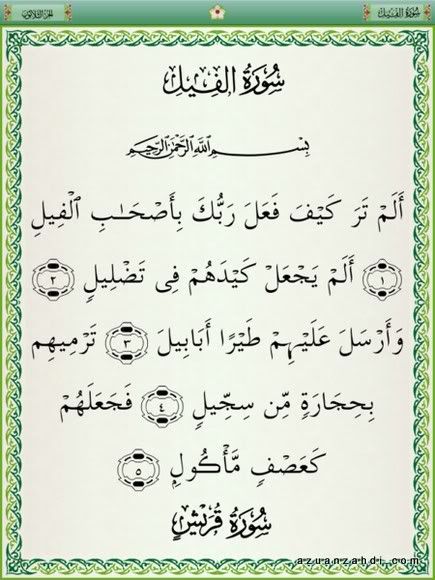 Epicurious is a cool app with thousands of recipes! My other half loves it!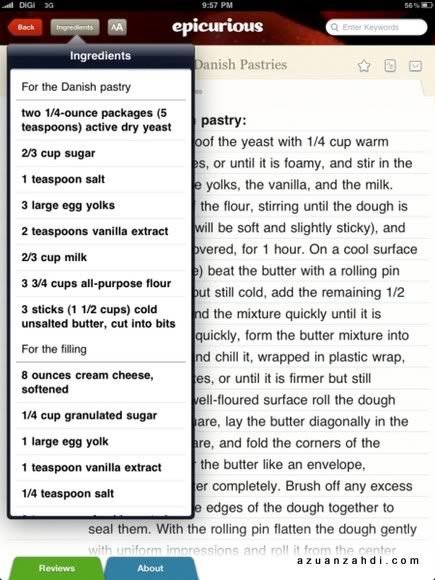 iBooks is another extremely useful apps. Now I can bring all my work and leisure PDF wherever I go!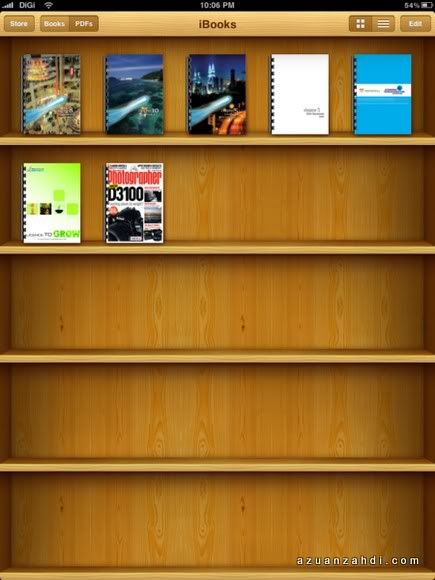 Crystal Clear and I can still flip through pages!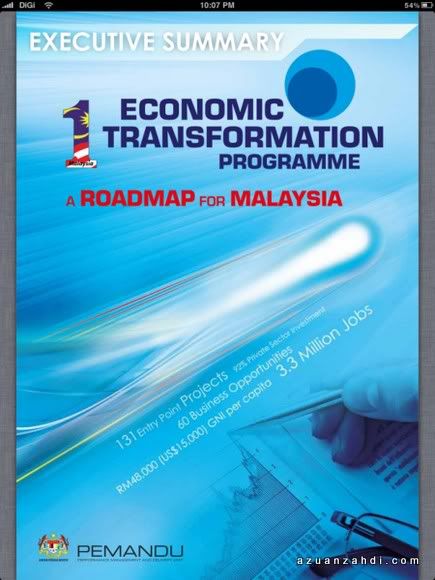 One last apps that I would love to share in this review is Taska. This apps has been replacing my paper checklists in office and it is a secretary to me minus all the short skirt and pretty face!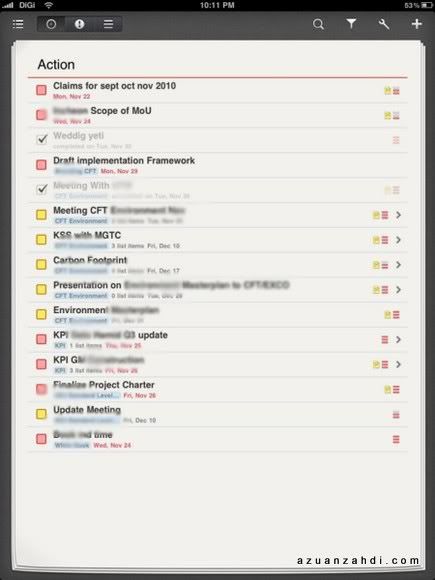 2 weeks and I'm already in love with my iPad. Just to share I'm using DiGi's Day Plan that costa me only RM38 per month. Speed is amazing and coverage is not too bad in KLIA, Shah Alam and KL. I've also invested RM100
on a screen protector, RM50 for a cap yam temporary iPad folio style leather cover and a few RMs on apps. All worth it i have to say!
If up you still deciding to buy or not, let me just tell you that the experience is worth the wait!! I love my iPad!