Eid al-Adha / Aidiladha / Hari Raya Haji for year 2010/1431H was celebrated a few weeks back. Since 10 Zulhijjah falls on a Wednesday, the family decided to just celebrate it in Shah Alam instead of going back to kampong.
Click here to read on Eid al-Adha from Wikipedia sources.
Eid al-Adha prayers and kuhtbah in Surau Seksyen 3 Shah Alam. It is nice that most surau in Shah Alam now are allowed to conduct solat sunat hari raya and even solat Jumaat for some surau.
Everyone knows everyone. The community of Section 3 and surrounding areas.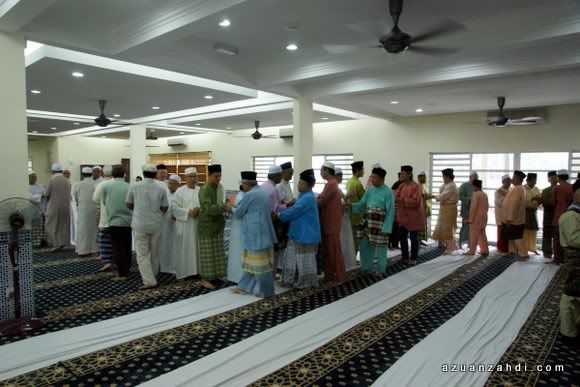 The truck carrying 6 cows arrived right after the prayer session.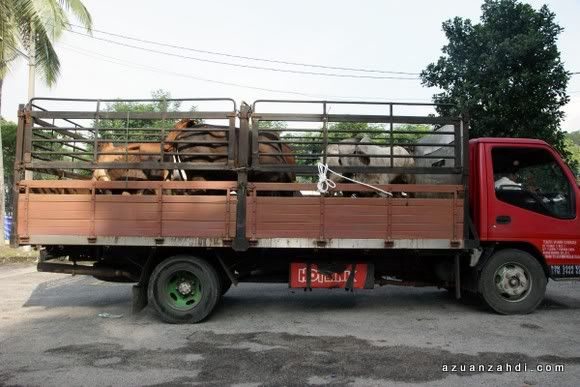 A quick trip back home for family photo session followed by good Hari Raya Haji meal. The usual ketupat, rendang + my wife prepared Briyani Kambing served in dulang!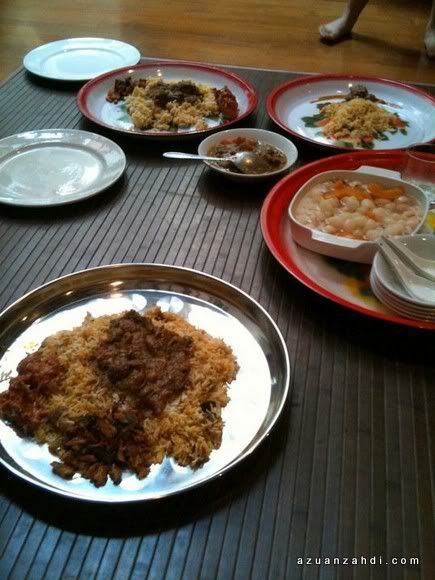 After the delicious meal, I was back at the Surau to provide some photo coverage of the event of the day, the the qurban, one of the rites of Aidil Adha.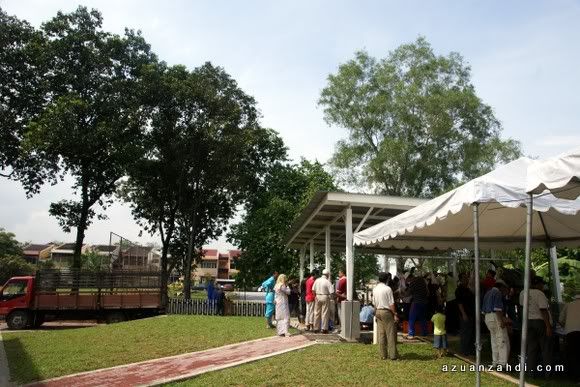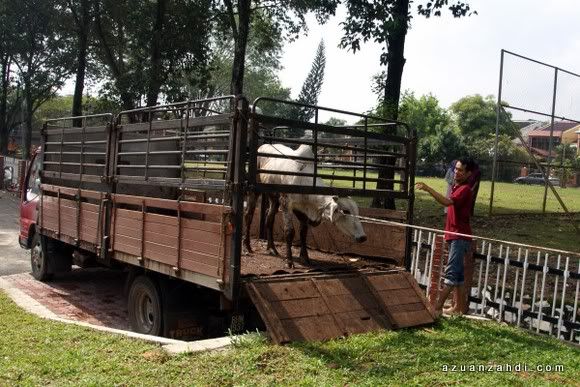 Based on the halal method of slaughtering, the blade of the knife is well sharpened so that the cow is not subjected to unnecessary pain.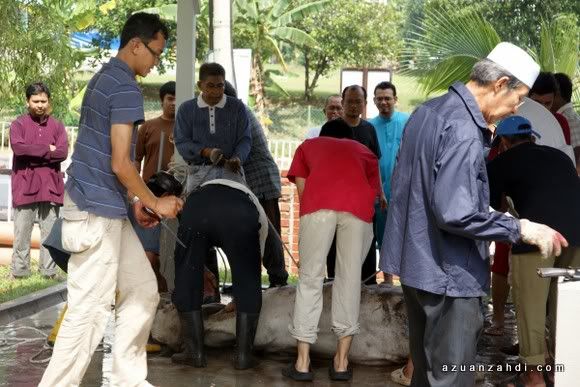 The cows were then skinned out, separated into large pieces and carted to an area inside the surau compound to be de-boned and weighed.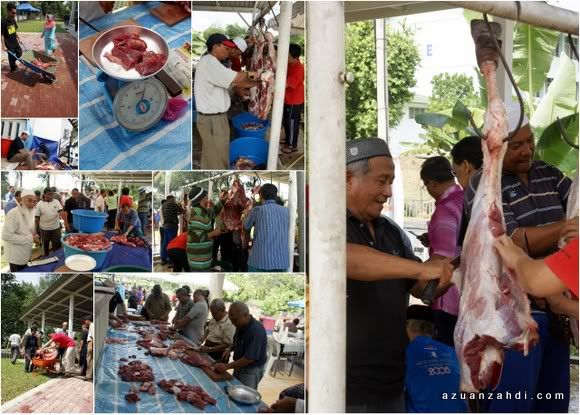 Delicious soup with fresh meat in the making…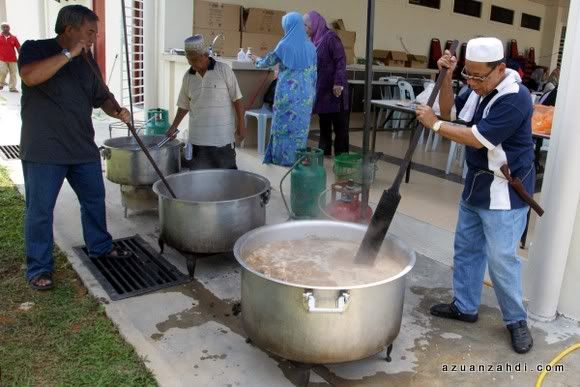 Distribution.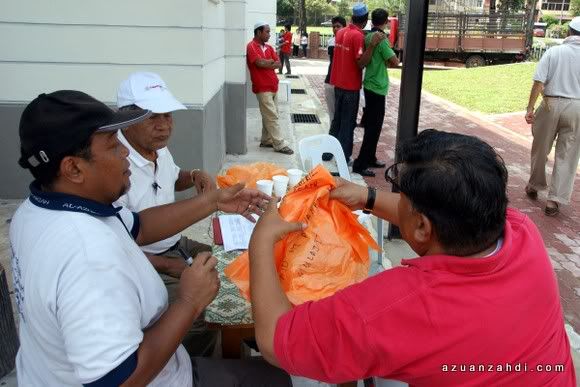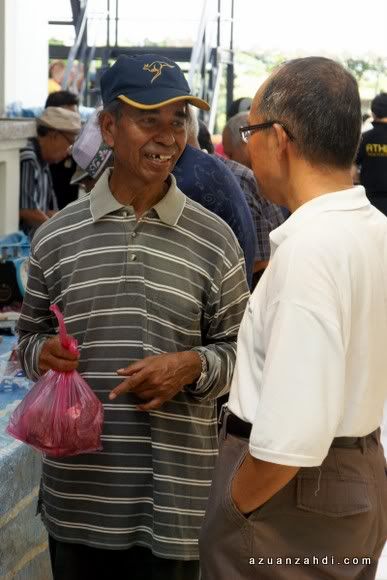 The act of qurban symbolises our willingness to let go of some of our hard earned money to help those in need. It is also a reminder that our we should reach others beyond our immediate family.