One branch of my aviation hobby is to collect aviation related collectibles. From inflight magazine to stewardess phone numbers, plane models, I just can't have enough of aviation stuff in my display cabinet in my room. There was even one time that I collected more than 100 flight tickets over the period of 10 years. Too bad, the tickets went missing when I moved to the new house otherwise it would make a great item during this current e-ticket era. 
In my recent visit to MASkargo as part of a job assignment, I was given a few more cool aviation related stuff.
1) MASkargo environmental bag which I proudly carry on my trip to supermarket. 
2) Awesome MASkargo Animal Hotel keychain! Quality piece of keychain that reflects the 6star status
3) A nice Boeing 747-400F model. I was excited to receive this as it is something that I cannot buy on a MAS normal inflight sales.
Engines..
Tailshot

Queen of the skies…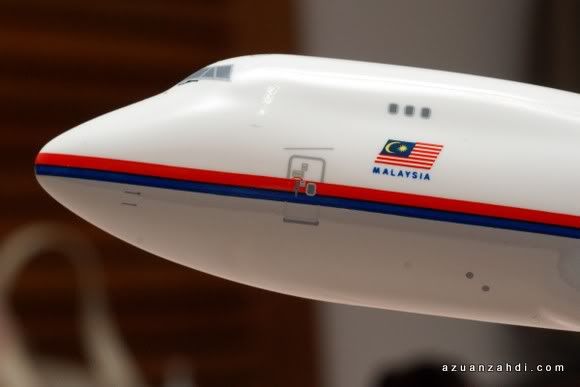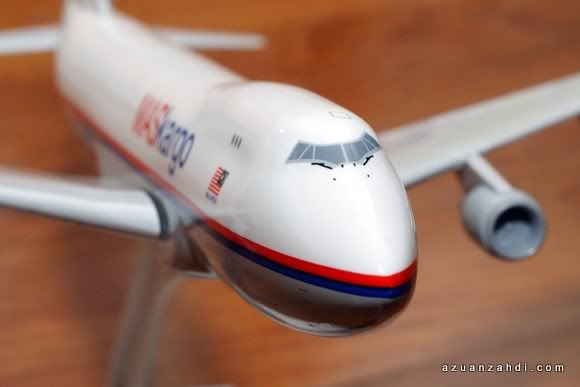 Thank you MASkargo!
My next targets would be MAS new livery of Boeing 737-800 and of course Firefly Boeing 737-800!!