Just spent a couple of hours watching the 8-man Malaysians being thrashed 3-0 by the Chinese football team at the Asian Games in Guangzhou.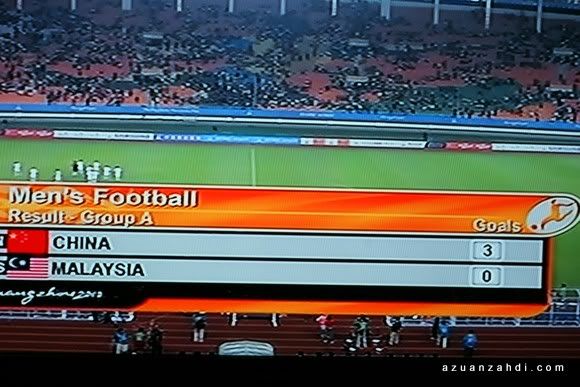 China played well and was a better team, no doubt about it.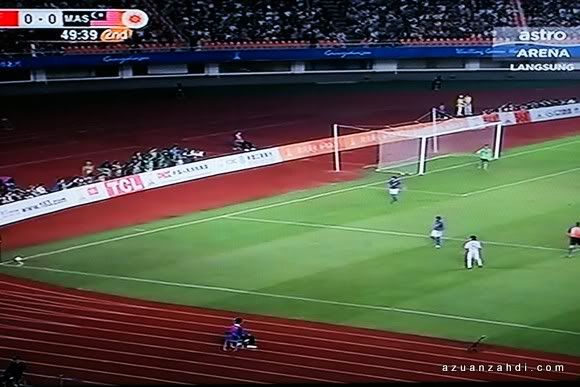 But one thing that in a BIG way influenced the results was the amount of cards. 3 RED CARDS and 7 YELLOW CARDS. And the surprising part was that all the cards were for Malaysia!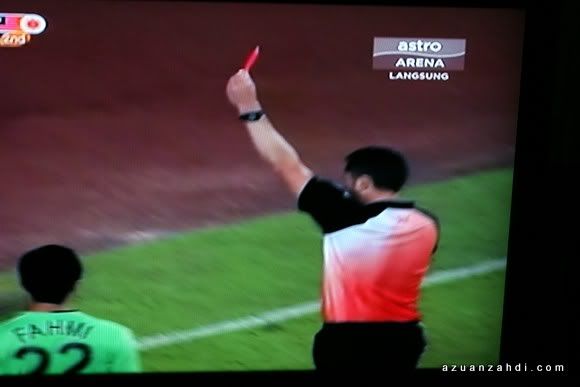 And it was all thanks to the stupidity of Benjamin William the referee from Australia. Sure the Malaysian boys deserved some of the cards, maybe 1 red card for kicking the ball out on purpose and few yellows for harsh tackles. But to get Red Carded for protesting referee's decision is just pure stupidity.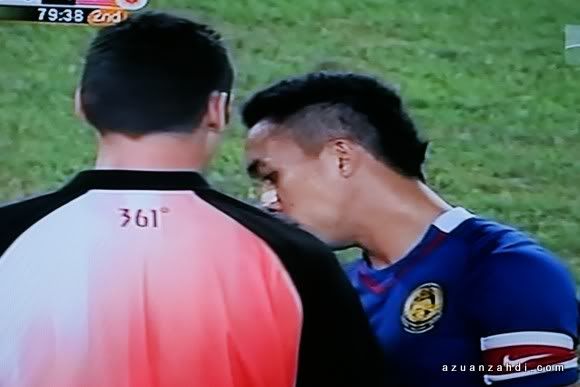 I'm not an expert in refereeing but I swear that I've seen captain of teams protesting on behalf of the team in many EPL and World Cup games. No matter how bad the protest was (foul language etc) the Captain does not deserve a straight Red Card!
So here you go… Some screenshots of the stupidest referee ever! I hope the Malaysian team goes all the way in filing an official protest to FIFA.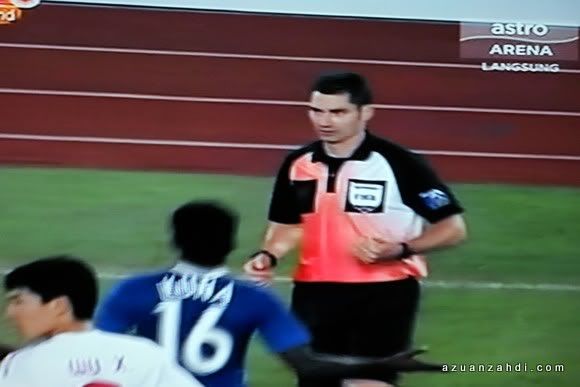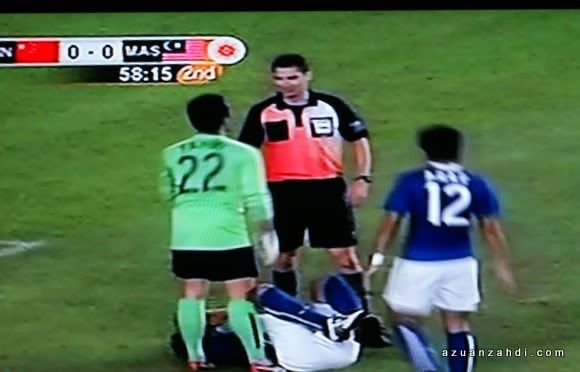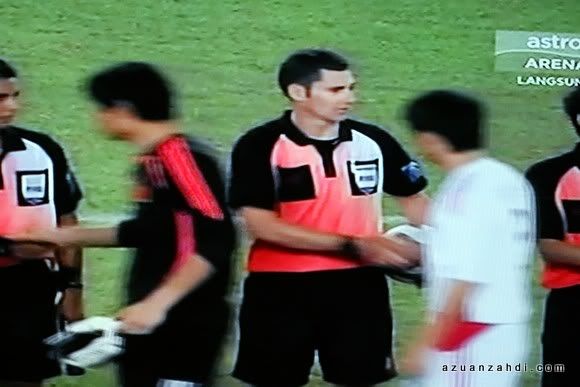 Ben Williams, maybe you should just stick to your full time teaching job and referee high school football games instead where you can give as many cards as you like! So much for a Fair Game policy! Good Day Mate!
I salute the Malaysian team not for their performance, not for their tough defensive approach but for having a high sportsman spirit for still willing to shake Ben William's hand after the game. Well done tigers!
p/s: what do you guys think? All is fair in football?