"Firefly won't last long", "it will go burst in 1 year", "there can only be one low-cost carrier". These were some of the strong comments made by a few of my fellow aviation friends when Firefly started its operation from Penang back in 2007. Only three short years later, Firefly has proven them wrong and emerged as a successful business model that has achieved many important milestones in the aviation industry.
I still remember my first Firefly flight from Subang (the days before SkyPark!) to Johor Bharu on a classic Fokker-50 in FY colors!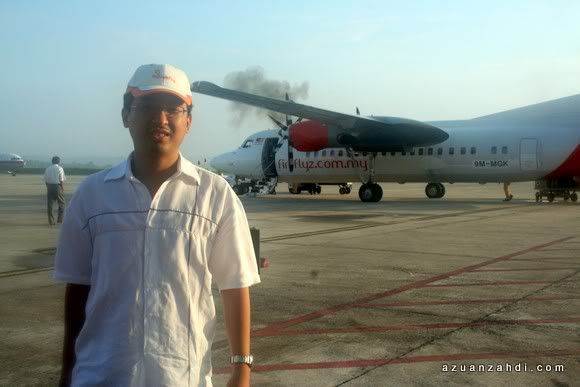 Followed by hundreds of flights on the newer ATR 72-500. I've frequently flown on Firefly to AOR, PEN, LGK, KBR, TGG, SIN, JHB and target to cover all destinations by 2011 🙂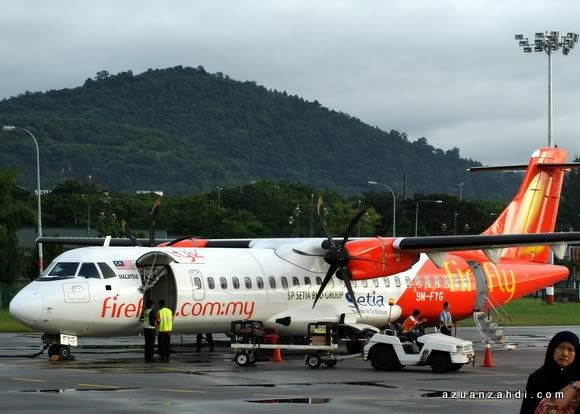 Today, my favourite airline achieves yet another major milestone with the launch of flights from KLIA Main Terminal Building to Kota Kinabalu and Kuching.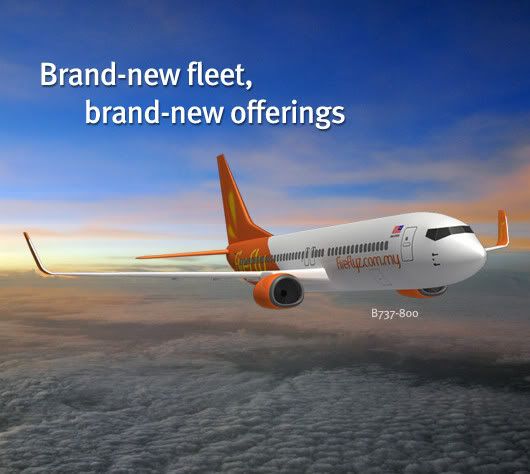 A few reasons to be excited about this new achievement.
a) Fly from KLIA!
Firefly jet operations will fly from KLIA! Not to worry for Subang SkyPark fans, the existing ATR72-500 operations will remain in Subang and more flights and ATR72-500 aircrafts will be operating from Subang. Oh did I mention that Firefly will fly from the world-class award-winning Main Terminal Building of KLIA? I am also excited that I will have Firefly friends to have lunch with in KLIA! Hahaha!
b) Boeing 737-800 instead of Boeing 737-400
I have to admit that all this while I thought Firefly will utilize MAS Boeing 737-400. I was wrong. It was a pleasant surprise this morning when I saw the illustration of Firefly's Boeing 737-800 on their website with the beautiful and sexy winglets. It makes sense! Lower operating cost per pax , comfortable and modern plus environmental friendly fleet are the criteria that matters for FY's business model in my opinion.
c) New Destinations: BKI (Kota Kinabalu) and KCH (Kuching)!
It is a perfect 10 on the awesomeness meter to have BKI and KCH as the initial destination for Firefly Boeing 737-800. Great destinations for business and leisure travelers and the fact that Firefly will have 28 flights a week for Kuching and 21 flights a week to Kota Kinabalu indicates high demand for these routes.
And what better way to celebrate this new milestone other than a great dirt cheap flight tickets. A total of 50,000 seats at (RM0.01!!!!) or RM9.00 all-in fare one-way, which is only available online at fireflyz.com.my and through Mobile Booking m.fireflyz.com.my. The booking period is from the 8th November to 14th November with the travel period from the 15th of January to 31st of May 2011.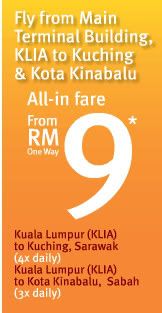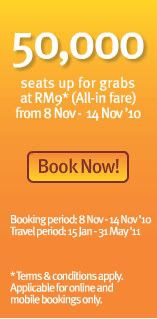 Being a loyal fan on Firefly, it is not possible to skip this great offer! Despite not being invited to the press-conference/announcement (sad! :'( ), I was patiently waiting in-front of my PC to book the flights.
The moment the offer was made online, I immediately booked the first available flight to BKI. First flight out and on seat 01A. That's what I call loyalty 🙂 Maybe not being invited to the press-con was a blessing in disguise after all.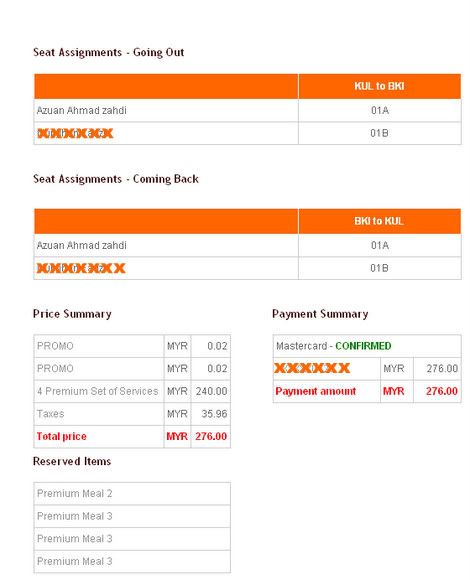 Believe it or not RM0.01 for the fares! And if no standard or premium packages added, all-in fare would be RM9!
It was so cheap that I decided to throw in the Premium Package! The good thing about Firefly is that even on a Standard Package (RM30 per pax per sector), you'll get 20KG of luggage, food and seat selection! Despite it being so cheap, a passenger can also opt for totally no-frill travel and just pay for the flight minus luggage, food and seat selection. Suits well for backpackers with only carry-on bags and day-trippers.
I was super excited to get Seat 01A on the first flight that I actually misspelled my mom's name (I'm traveling with my family). A quick phone call to Firefly Call Centre successfully fixed the problem. Thanks to Miss Ina for being so friendly and she was quite surprised that someone booked the Kota Kinabalu flights merely minutes after it was being put online. LOL
The temptation to book tickets was so strong that only 30 minutes after buying the BKI flights, I decided to buy tickets to Kuching as well. Same super cheap price!
I take the cheap tickets as an early birthday gift for myself 🙂 It's only right to thank Firefly and its parent co MAS.

Congratulations Firefly! Blue Skies ahead…..