I was doing my usual monthly grocery shopping at Giant when a promoter approached me and my wife with a plate of tempting chocolate soft cake.
It was none other than the new Oreo Chocolate Soft Cake!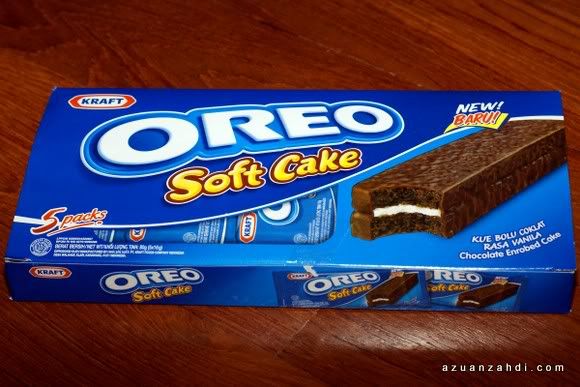 Being a sucker for anything chocolate, I immediately bought a pack to try it out. Nothing fancy about the box but you can't miss the familiar Oreo logo and the catchy blue color that are closely associated with good chocolate stuff!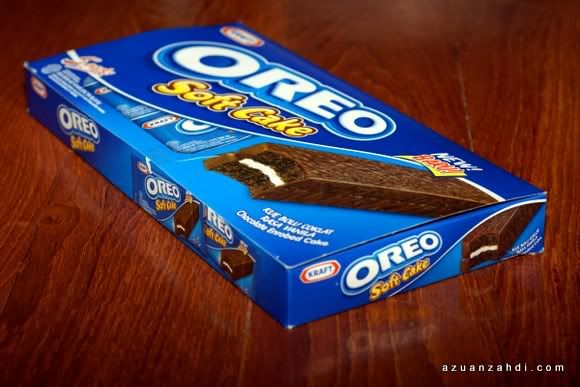 The only thing is what is "Kue Bolu Coklat?" What language is this? I do understand "Kuih Bahulu Coklat" but not "Kue Bolu Coklat?" Indonesian Malay language perhaps?
Inside the pack, there are 5 pieces of individually wrapped cake.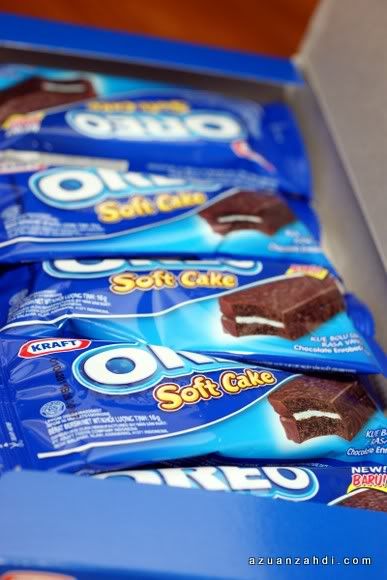 Manufactured in Indonesia! Ahhh most likely it's Indonesian Malay language… Good thing it comes with a Halal Logo from local Indonesian authority 🙂 well done Kraft!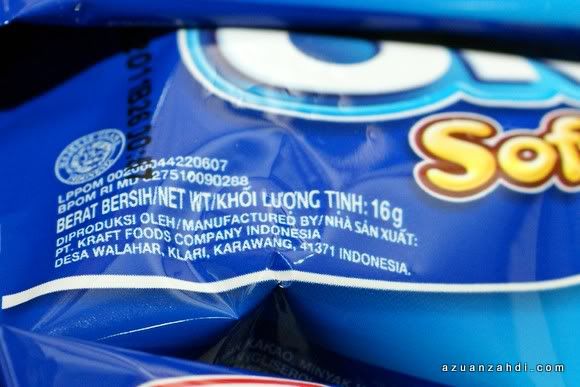 For the health conscious….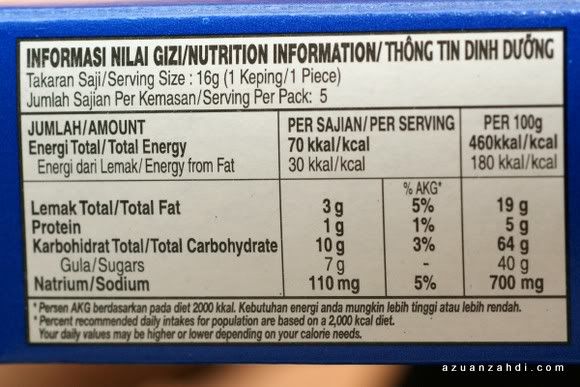 Zoom in on what's inside..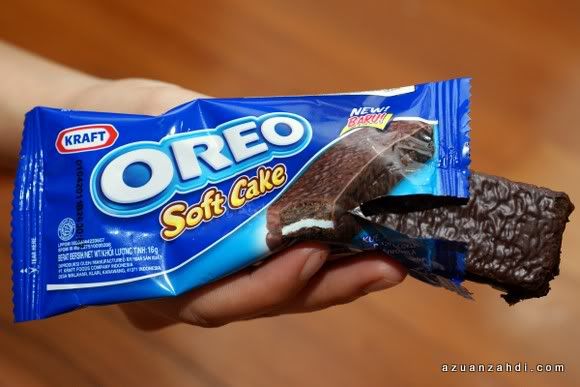 Yummy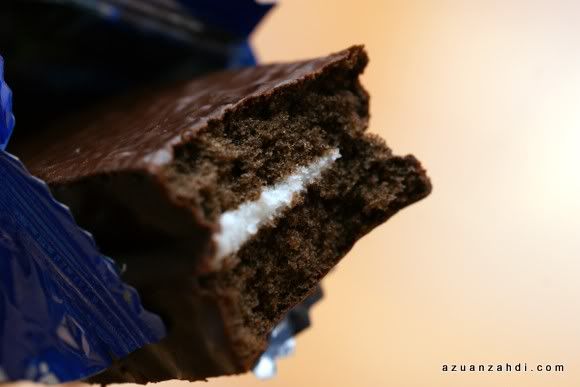 Soft, delicious and one is never enough. If you are a fan of Oreo or chocolates, this is perfect for you.
Get it now at the nearest hypermarket/supermarket.
Saved: :: All Posts ::, Featured Articles, FOOD, REVIEWS
Tagged: bolu, giant, grocery shopping, halal logo, hypermarket, malay language, oreo, promoter, soft cake, supermarket, tempting chocolate