I know, I know! This is a blog post that is long overdue! It has been 2 months since Slash performed a superb show at Sunway Lagoon Surf Beach and it is not really a 'news' material anymore. Nevertheless, it's better late than never, so here's a very short coverage of the event from the perspectives of my four eyes.
No cameras were allowed (stated on the rules and regulations at least), so I was camera-less throughout the evening. All the great photos of the concert on this blog post were taken from Firefly's official photographer, Mr. James.
Thanks to Firefly, I was the first few to get into the Surf Beach. An hour before the opening acts started to perform, a group of lucky winners, invited guests including myself were given the once-in-a-lifetime opportunity to meet Slash backstage.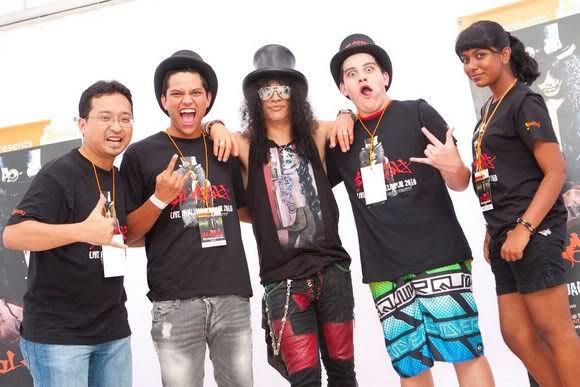 Surprisingly Slash was super friendly. Over the 30-seconds backstage experience, he offered a friendly handshake, took a couple of photos and a quick hello before we were ushered away to make way for the next group.
The concert was equally an exciting experience. Thanks to Bryan See for the free tickets to the PS1 section as I left my PS2 ticket thinking that a backstage pass would give me all-access. Silly me.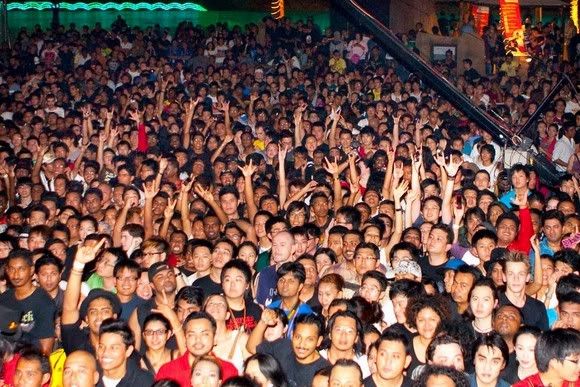 Opening act by The Blisters, winner of Bintang Rock HOT FM.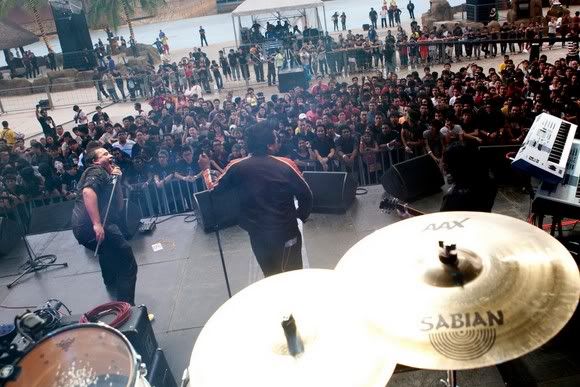 And Amy Search and Edry Hashim.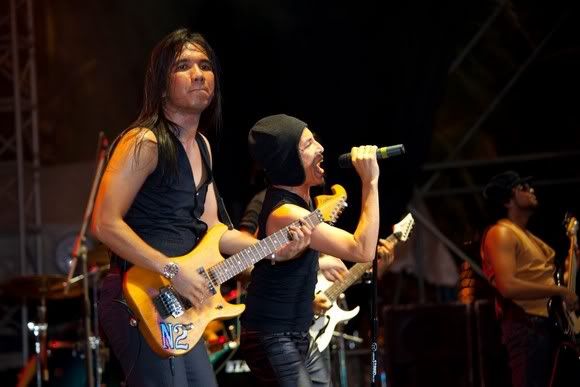 I was initially skeptical about Myles Kennedy's live performance capabilities but I was proven wrong. He was awesome from start to the end, being at the same awesomeness level as Slash!
Slash wowing the crowd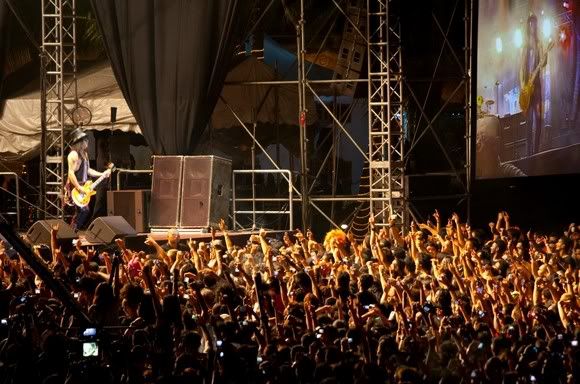 The Man.
The newer songs were music to my ears but classics GnR songs has a special place in my heart. Enjoy my favorite song of that night beautifully captured by this video from Mr. Calvin~!
[youtubecekoi]NfFghr1FrZA[/youtubecekoi]
The whole Slash excitement does not end that night. Fast forward by a few weeks, I received this special envelope at my doorsteps.
A Pleasant surprise! Slash's new album….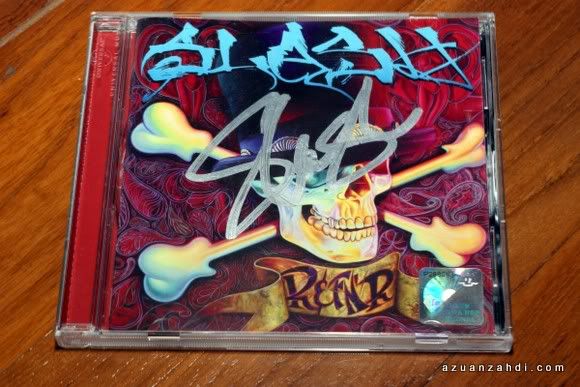 ….personally signed by the man himself!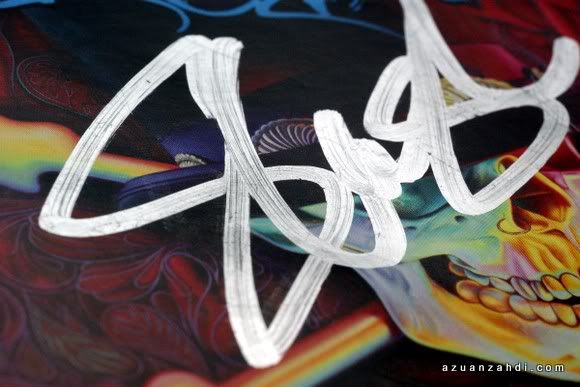 My current driving playlist 🙂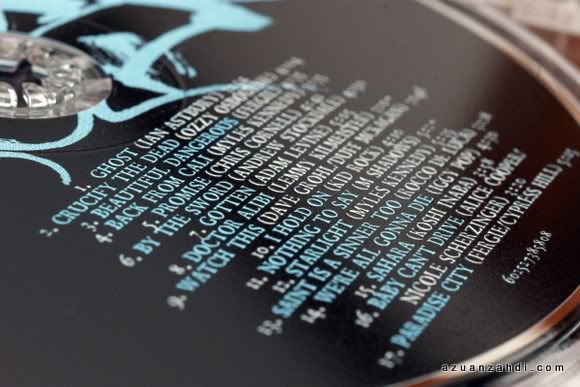 Thank you Firefly (everyone!) for the meet-and-greet backstage pass, the ticket and of course the CD! Too bad there's no photos of Slash on board Firefly's ATR or with the stewardesses. That would be super cool 🙂 Till the next concert….