Despite whatever the media and people on the street are saying about the love/hate relationship of Malaysia and Indonesia, I have to say that the two countries will always be 'brothers'. I'm a proud Malaysian but I love many things that come from Indonesia. Movies, songs, food, culture, sports, handsome guys, cute girls, peter porn and many more. We are good neighbors and why fight when we can share good things between our borders.
Ayam Penyet is one symbol of peace between the two countries. I started to enjoy Ayam Penyet a few years back in Sunway. At that time Ayam Penyet is not that famous and I can only find it in Sunway as per my previous blog post here.
Thanks to its recent great success and acceptance by the Malaysian market, Ayam Penyet Ria has now opened its branch in Shah Alam, just 4-minutes drive from my house.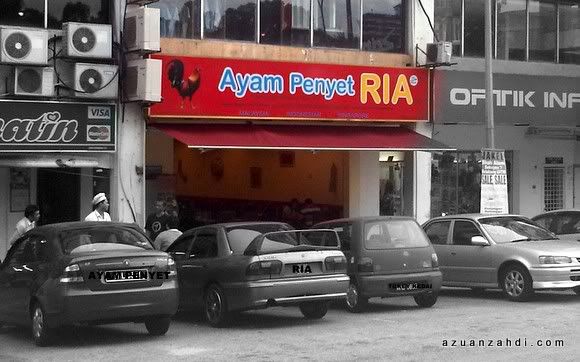 The location, next to Plaza Masalam / Shah Alam Mall / Orchard Square in Seksyen 9 Shah Alam. Do not be confused as there is also an Ayam Penyet AP restaurant nearby. Ayam Penyet Ria is much more delicious compared to others in my honest opinion.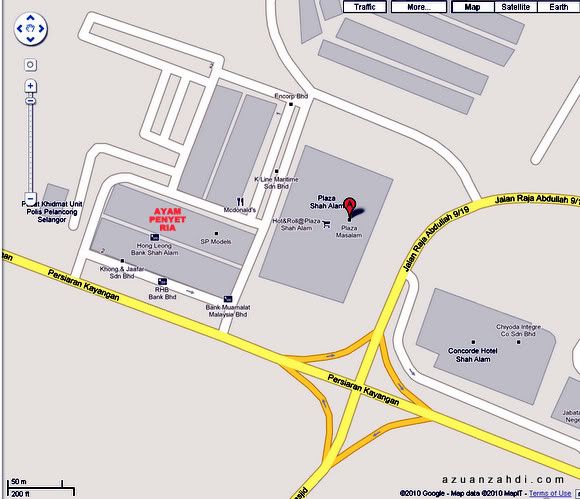 Unlike its original restaurant in Sunway, this new branch in Shah Alam is nicely decorated with Indonesian style interior and comfy settings. The restaurant is air-conditioned and no-smoking is allowed.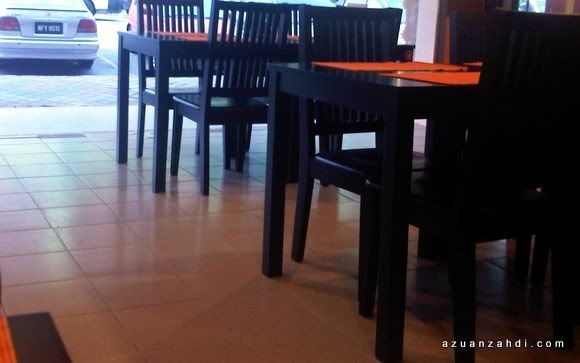 Even the menu looks nice.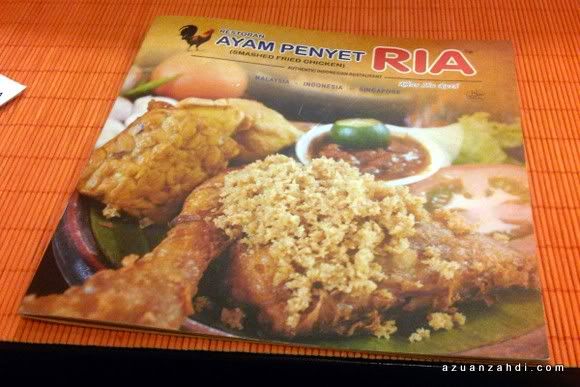 History of Ayam Penyet Ria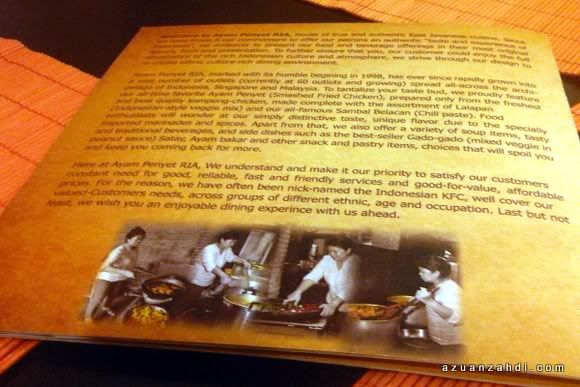 Order sheet.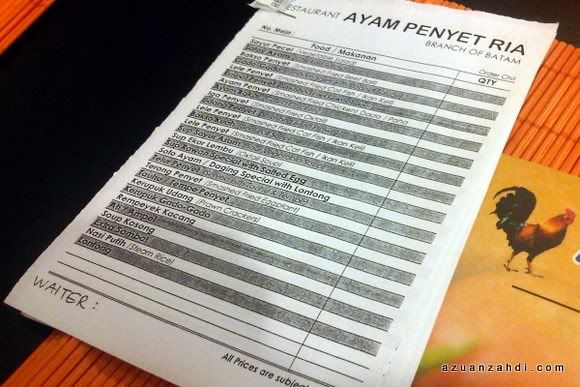 Signature Dish – Ayam Penyet.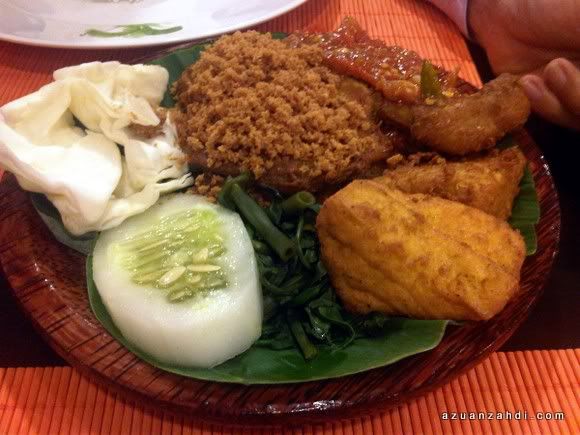 My favourite – Lele Penyet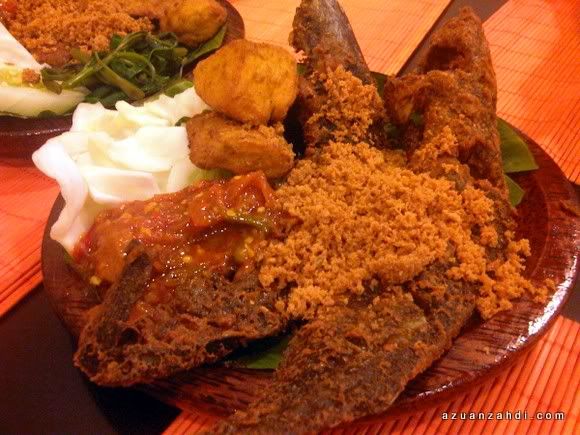 Price wise, it is comparable to Ayam Penyet Ria in Sunway Pyramid rather than its original branch but take it from more positive side, it's good food minus all the hassle of having to travel to Sunway.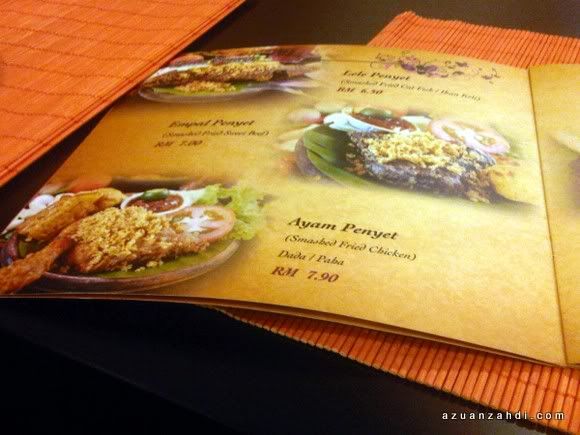 Not to forget that it's in my opinion the BEST Ayam Penyet in town and I've tried those Ayam Penyet in AP and Benafe in JB. Ayam Penyet Ria is way better!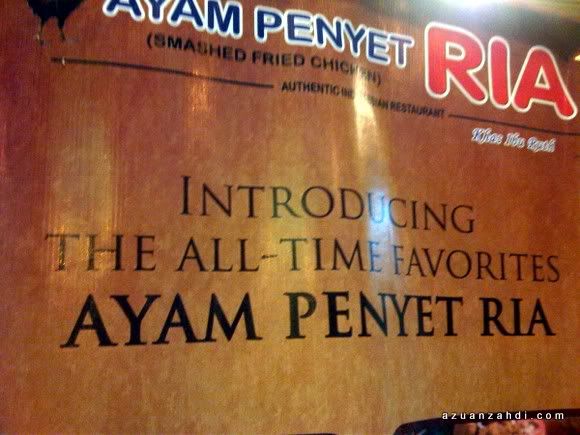 Jom makan!