If you have been reading the first three parts of My Selangor Story coverage, you would probably realized the fact that MSS is a super fun blogging competition/tour that really pushed the bloggers to the limit. Late nights, lots of traveling, new places every night are just the right ingredients that make My Selangor Story unique from other contest and blogging assignments I've done previously.
If you have not read my previous posts, click here for day 1, here for day 2 and here for day 3.
After three tiring days, day four was designed to be a quite easy-going day. After all it is only fair for us to also experience the relaxing side of Selangor, where a visitor/tourist can enjoy the different flavors of relaxation in Selangor.
Being in a homestay, a typical 'rumah kampung', one does not need an alarm clock. Despite going to bed late, I was awake as early as 6:30am. Not because of Sylistic's snoring but thanks to the natural alarm clock of the 'chicks' next door.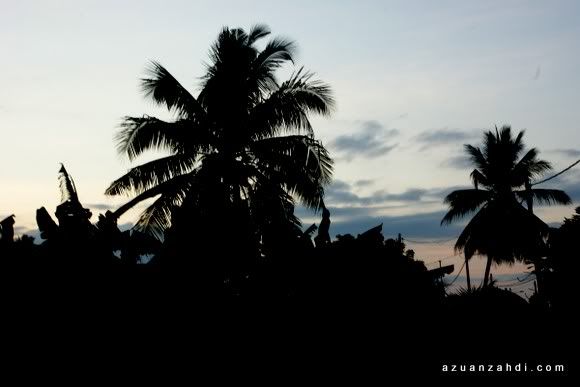 After the Morning Prayer, I went for a short walk around the house. The fresh air of a kampong is something that makes the long-trip worthwhile. You want to relax? This is a damn good way!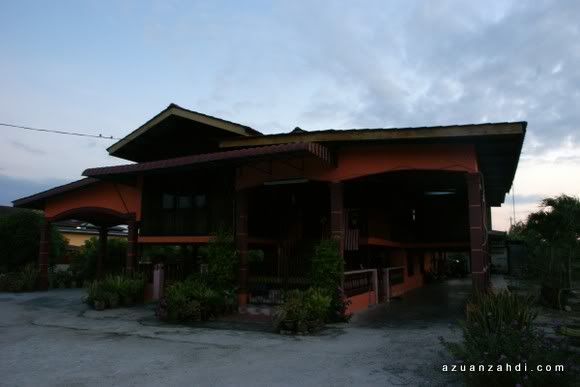 Our "Makcik" prepared a simple breakfast for me and Sy. Kampong Style Fried Rice, Tapioca and Fried Eggs with sweet milk tea.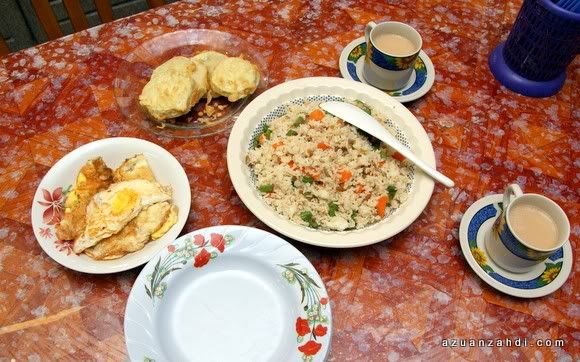 After breakfast, Sylistic went for a chat with Makcik while I watched some live football game from the other side of the world. Good old way of entertainment!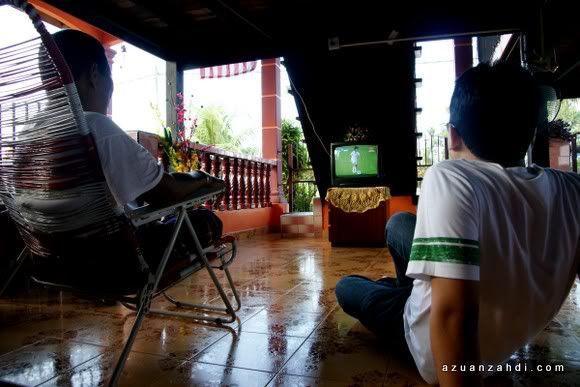 On the way to the Homestay Centre, Pakcik insisted to show us the paddy fields that he owns. According to him, one of the secrets of good eye-sight of the kampong people is by looking at the green paddy field. It is not rocket science but it makes sense. Soothing feeling by just looking at the field.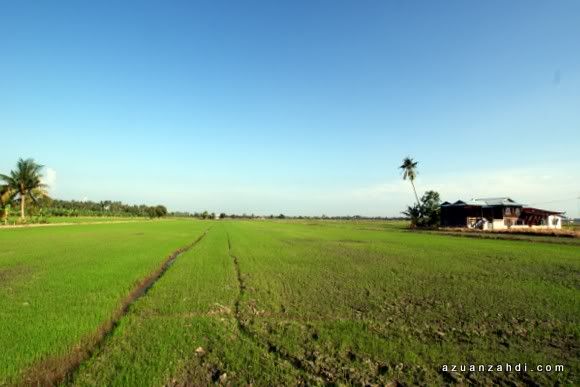 Reminded me of primary school days when I used to draw "Pemandangan yang tidak dapat dilupakan"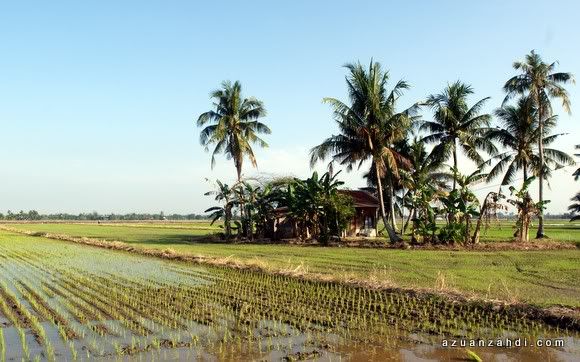 I shall be back here very soon…. There are many other kampong activities that a visitor can do in a homestay like the one on Haji Dorani. I plan to stay for 2-3 days next time to experience and blog about some of these activities, Anyone fancy to join?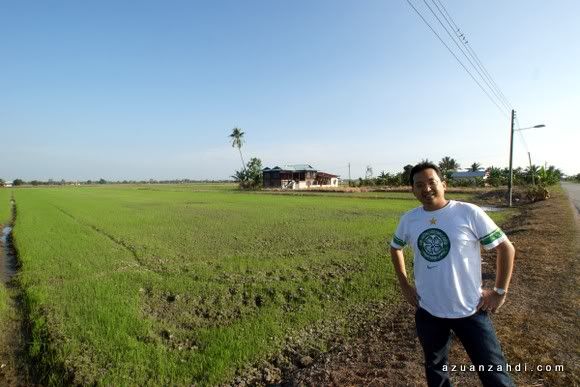 Group Photo. Before we left for Sabak Bernam and made another 2.5 hours journey to Sunway.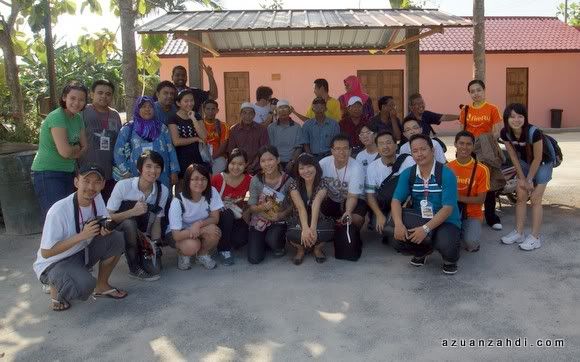 The journey from Sabak Bernam to Sunway was quite interesting. I remember going into the bus and waving goodbye to the kampong folks but right after that I did not recall anything until all of the sudden I was in the lobby of Sunway Pyramid Tower Hotel. That was a 2.5 hours knocked-out.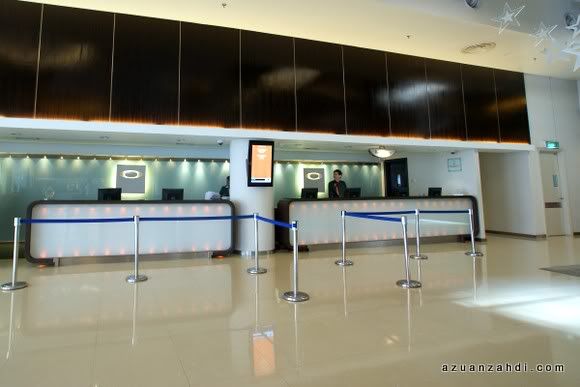 With 534 superior-rooms, Pyramid Tower Hotel is a trendy, award-winning upscale hotel perfect for business or leisure stay. Located right next to the main resort, Sunway Resort Hotel & Spa, this hotel provides direct access to Sunway Pyramid mall and Sunway Lagoon.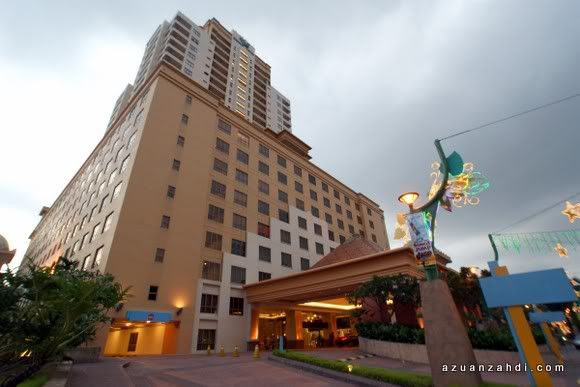 Being the 4th accommodation of the trip, Pyramid Tower Hotel was the final hotel we checked-into. Superior Room for me and roommate, the camera-shy "Joe".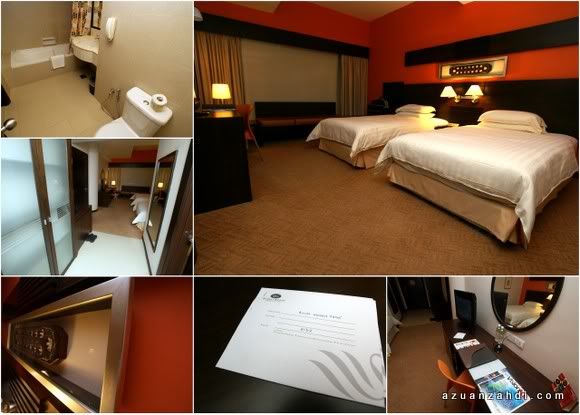 Quote from Sunway's website:
From go-getters to solace seekers, the Pyramid Tower Hotel offers the right mix of comfort, functionality and style to create the perfect balance with 534 superior rooms; providing an alternative for discerning yet budget-conscious leisure travellers.

Exclusive features

• Broadband access in all rooms
• IDD telephone line with voicemail
• A 21″ TV with satellite channels
• Hairdryer, vanity area & writing desk
• In-room complimentary coffee & tea
• In-room electronic safe
• Take-Out & Go – an alternative to room service
• Common lounge with iron & ironing board facilities
• Ice & beverage vending machines on each guest floor
• A selection of mini-bar packages
• Baby cot available upon request
From sleeping on a mattress on the floor the night before, we were pampered with the modern and comfortable facilities of Pyramid Tower Hotel. Being a fan of a greener planet earth, I would also like to give two thumbs up to The Sunway Group for going an extra mile in making the hotel more environmental friendly.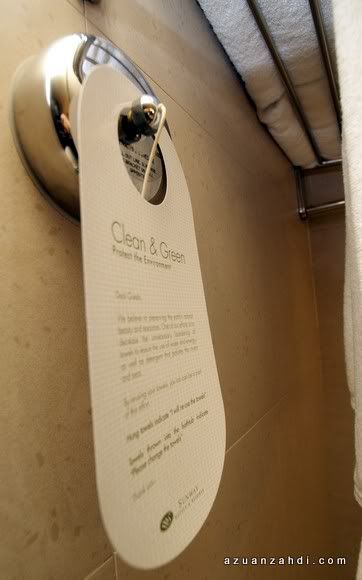 Energy savings bulbs being used in the most of the lightings. Might not be the best-looking and cheapest option but definitely the best for planet earth. Well done!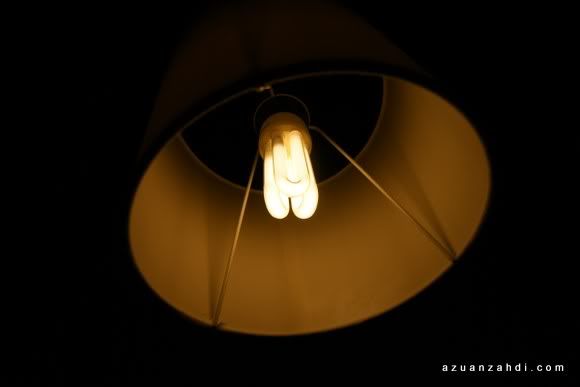 Sunway City Berhad, being the official integrated resort of MySelangorStory not only provided the rooms but also complete meals at various F&B outlets within the hotel and the mall and also access to Sunway Lagoon.
We had lunch at Mantra, an Indian & Asian Lifestyle Restaurant.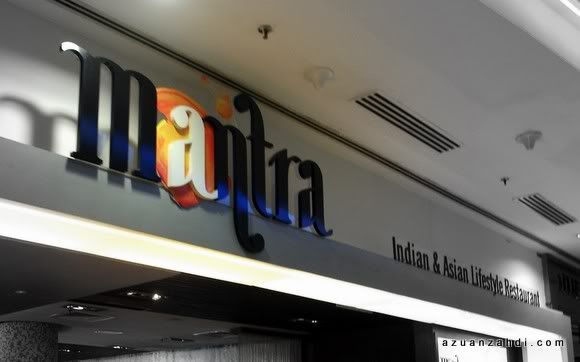 Located in Sunway Pyramid, Mantra offers good food and a suitable place for family wanting an escape from the normal shopping mall restaurants.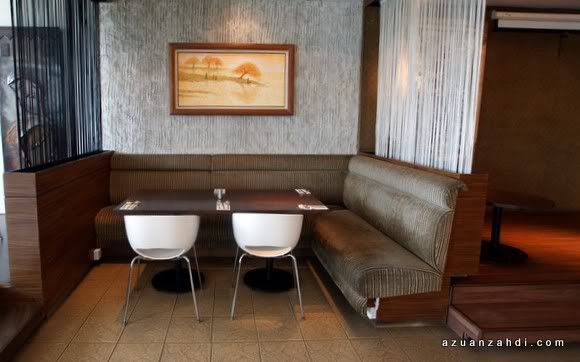 View from the restaurant.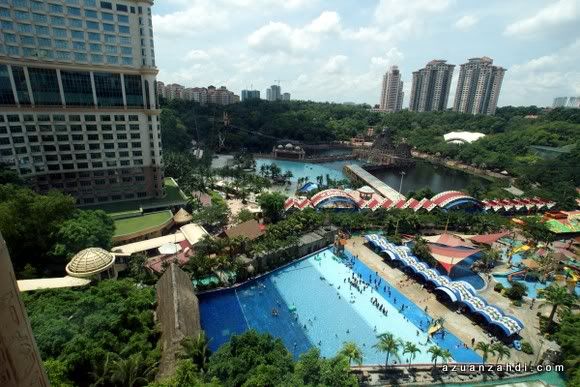 Bloggers at work, walloping the food.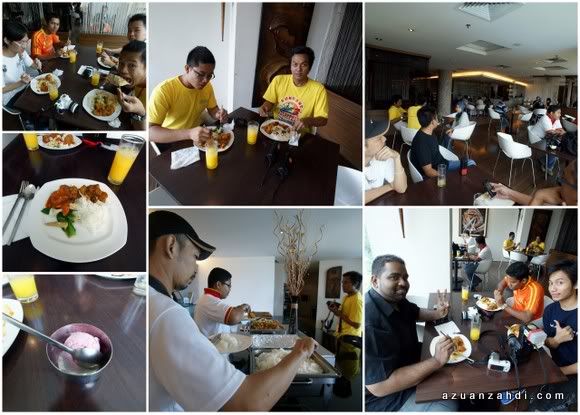 Abang Ben: NAK LAGI AISKRIM!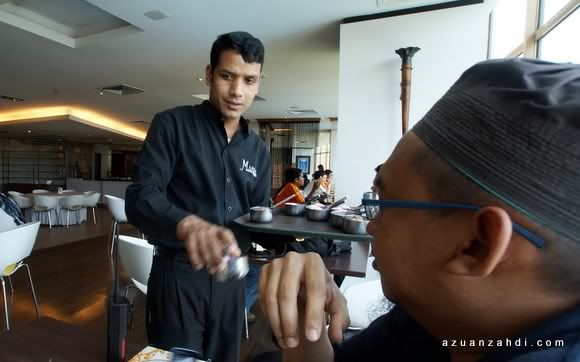 We were given free time to explore Sunway Pyramid after the lunch all the way till dinner time.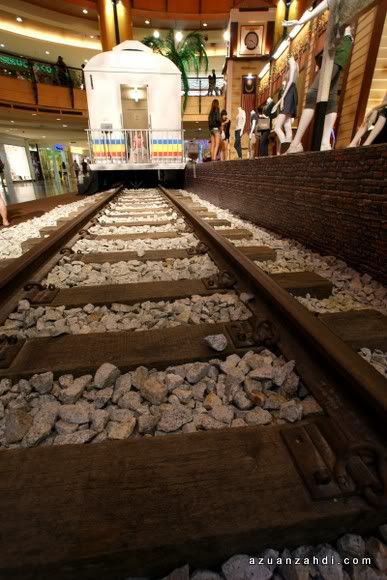 Sunway Pyramid is one of my preferred shopping mall in Klang Valley due to its location away from the city centre, ample parking and good choice of retail outlets.The uniqueness of Sunway Pyramid – the ice-skating ring.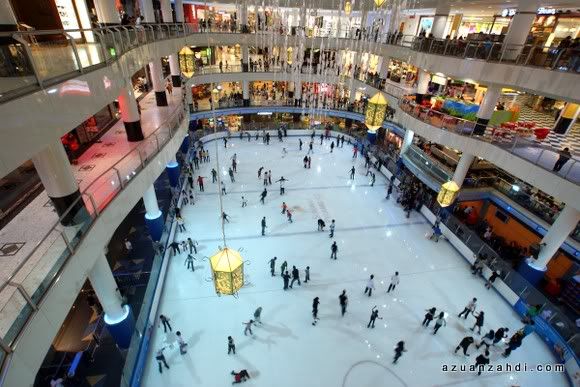 And of course the Egyptian theme exterior and interior.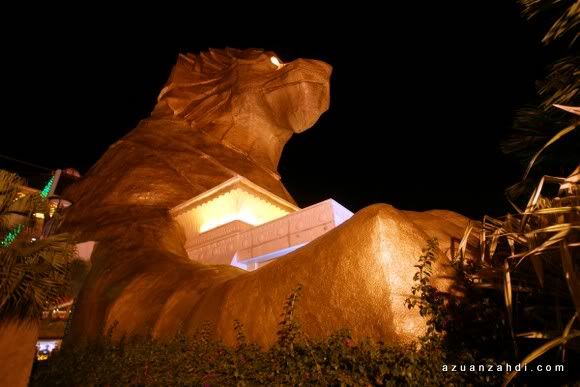 After a few hours of window shopping in Sunway Pyramid, the bloggers were again treated with a feast.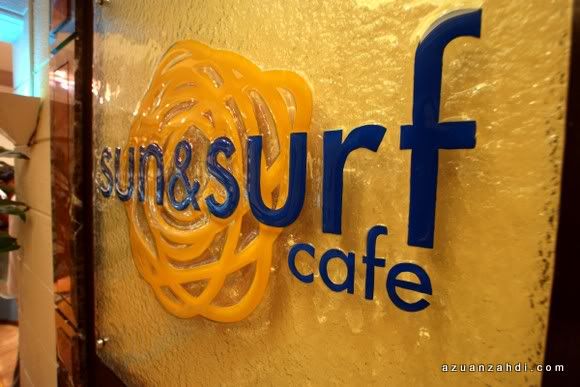 Dinner was served at the famous Sun & Surf Café in Sunway Resort and Spa. (A few photos taken with the Pentax Model Optio H90.)
Famous for its wide choice of international buffet-style favourites, I was too full to enjoy the main dishes and instead just focus on my favorite dish… Fresh Oysters!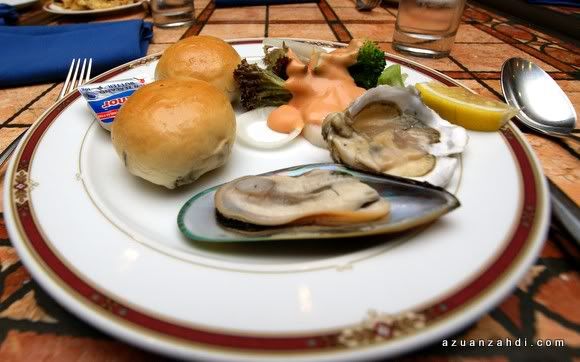 After dining like a king, it was only fair to have a stroll after dinner and no better place than the areas outside the hotel. Free thematic display of lights every night.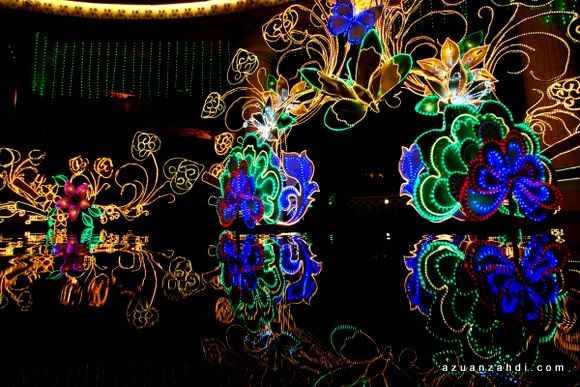 A great way to end a relaxing day full of luxurious hospitality. Thank you Sunway City Berhad.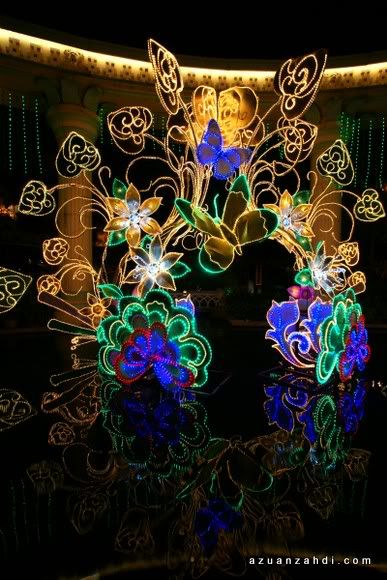 Planning for a trip to Selangor? Not sure where to stay? Check out AGODA's website (click the banner below) for a one-stop comparison of all hotels in Selangor and other places in Malaysia from budget to 5-star. I am personally an AGODA fan and have saved a lot on my accommodation cost for my travels.

MY SELANGOR STORY 2010 Blogger's Competition spearheaded by Tourism Selangor to promote Selangor's cultural diversity and rich tourism resource to travelers around the world. Check out Tourism Selangor website at http://www.tourismselangor.org for more details on tourism in Selangor. For flights and holiday packages to Selangor, check out Firefly Airlines at http://www.fireflyz.com.my
Sponsors of MySelangorStory 2010
• Firefly (Official Airline) – http://www.fireflyz.com.myy
• Pentax (Official Camera) – http://www.dscworld.com.my
• Tropicana Medical Centre (Official Medical Centre) –http://www.tropicanamedicalcentre.com
• Resort World Genting (Offical Resort) – http://www.rwgenting.com
• Sunway City Berhad (Official Integrated Resort)-http://www.sunway.com.my/lagoon/
• P1 (Official Broadband Provider) http://www.p1.com.my
• TV Selangor (Official Online TV) – http://www.tvselangor.com
• Royal Selangor (Official Souvenir Shop) –http://visitorcentre.royalselangor.com/vc/
• Haven Restaurant (Official Restaurant) –http://www.havenrestaurant.com.my
Love my story? Click here to vote 5 Hearts / Stars!
If you have not read my previous posts, click here for day 1, here for day 2 and here for day 3.
Tagged: eye sight, flavors, fried eggs, fried rice, good eye, homestay, long trip, mantra, milk tea, morning prayer, myselangrostory, natural alarm clock, paddy field, paddy fields, pyramid tower hotel, rocket science, rumah kampung, story coverage, Sunway, sunway pyramid, sweet milk, visitor tourist