Day 2 of My Selangor Story 2010 starts with a challenge at 6 o'clock in the morning. The challenge of waking-up from the not-so-comfy bed in Carlton Holiday Hotel.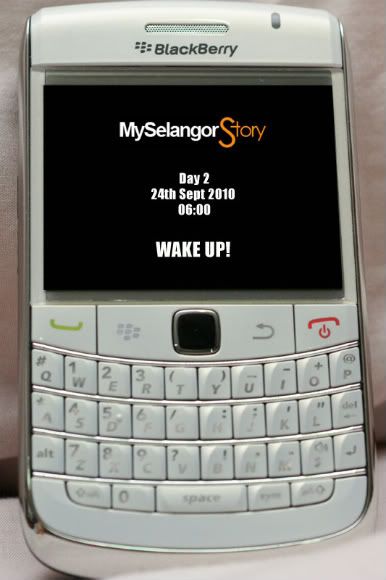 The alarm from my blackberry at 0600 hours reminded me of the fact that despite being on-leave and away from the stressful corporate world for 6-days, My Selangor Story is NOT an easy-going holiday trip. It is a contest, a blog reality show, a race that challenges the bloggers physically, mentally and emotionally.
Day 2 tour starts with a short 1-hour bus ride to Royal Selangor Visitor Centre.
If there is one product synonymous to Selangor, it must be the pewter carrying Royal Selangor brand. Formerly known as Selangor Pewter, Royal Selangor has been around since 1885. That's 125 years of reputation, experience and quality in producing finest collections of pewter.
As the Official Souvenir Shop of My Selangor Story 2010, the bloggers were greeted like celebrities and given a 30-minutes tour of the Visitor Centre.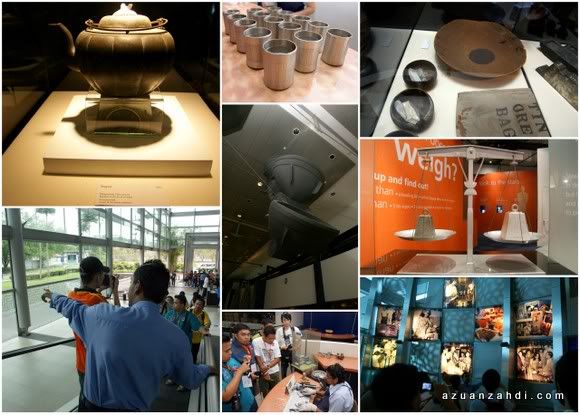 It's amazing to be able to re-visit the sights of the first factory, the tin-mines, the original shop lot and how the company and brand grew into what it is today.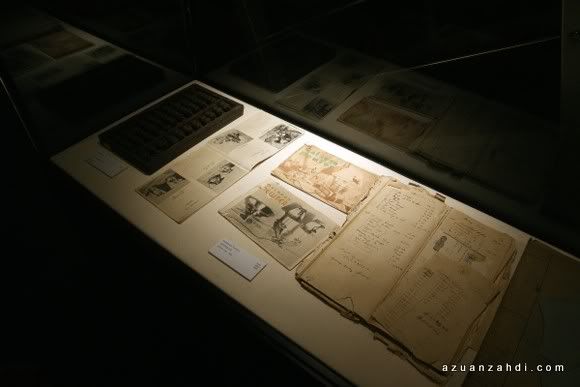 Do you know that Tin was so valuable in the old days that it was used as a form of currency known locally as Pohon Pitis? Reminds me of my trip to Kota Bharu.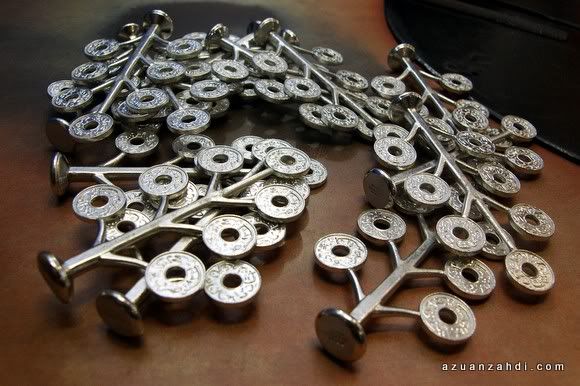 Tin currency in animal forms. I forgot to ask why the crocodile was so famous during those days!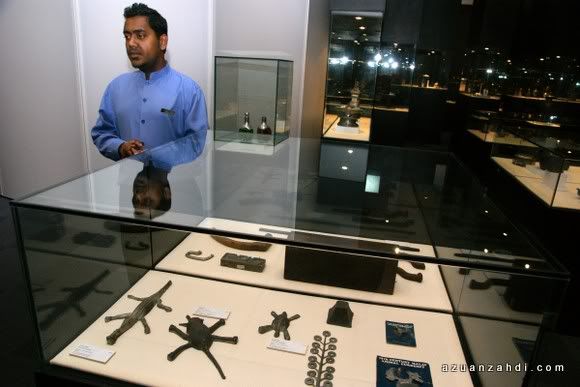 I find the briefing on Yong Koon's Touchmark rather interesting. Even during those days, there was a high-level of craftsmanship and discipline with the touchmark being the symbol of high-quality end-product.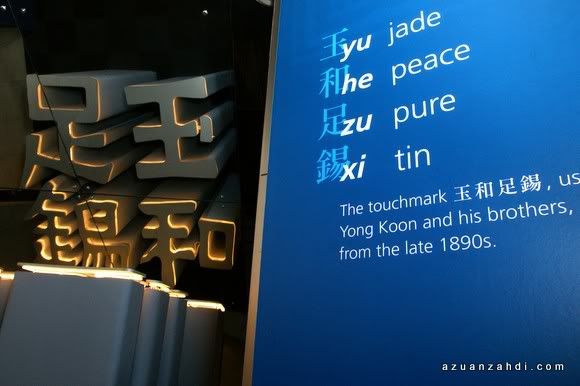 We were also given a factory tour with live-demo of the handwork of crafting.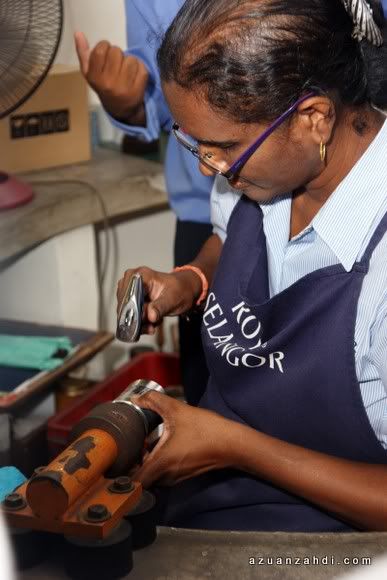 I am so going to show this photo to my boss with the quote "You don't need clean and tidy workspace to produce great results!"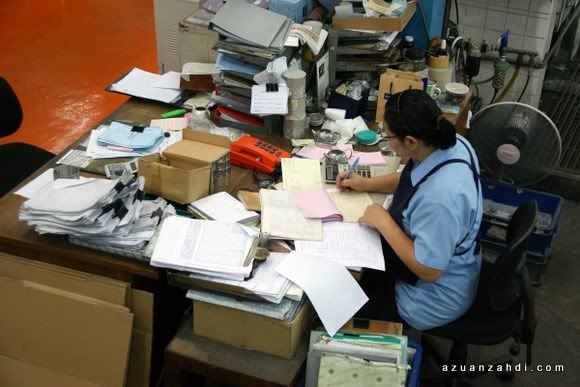 Having listened to the briefing and touring the factory, I believe the secret of success for Royal Selangor literally lies on the hands of its designers and craftspeople. I was impressed to learn that most employees of Royal Selangor have been with the company for quite some time as indicated on this wall!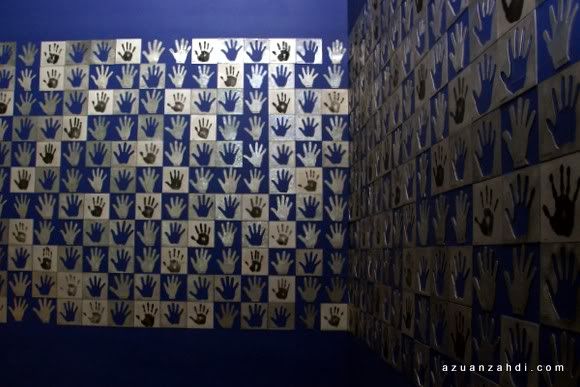 So many things to see in such a short duration of time. One little suggestion: it would be nice to have more explanation on the different zones of the exhibits and also a video presentation as I am the type that loves to scroll a gallery on my own rather than having a guide explaining. Just a matter of preferences.
The highlight of the visit to Royal Selangor Visitor Centre must be the School of Hard Knocks!
Bloggers were given a hammer, mallet and wooden mould and guided through the processes of forming, scraping, polishing and packing our own pewter dish. A cool experience and good anti-stress treatment with lots of banging!
My initial idea was to create a dish with my wife's name on it. I guess my art skills have not improved much since kindergarten. I was too nervous and created an unidentified pewter dish (UPD) instead! Hehehe
After all the 'hard work' of creating our own pewter masterpiece, we were hosted by the Royal Selangor director Datin Paduka Chen Mun Kuen.at the Café. The food was quite delicious and the ambience makes it a good hangout place.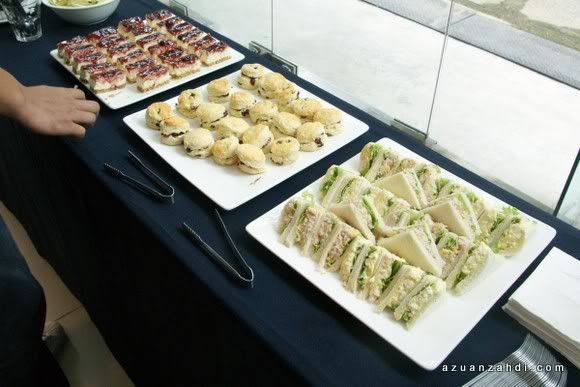 Cracking a joke with Datin while receiving my cert. I passed! Thank you Royal Selangor for the hospitality.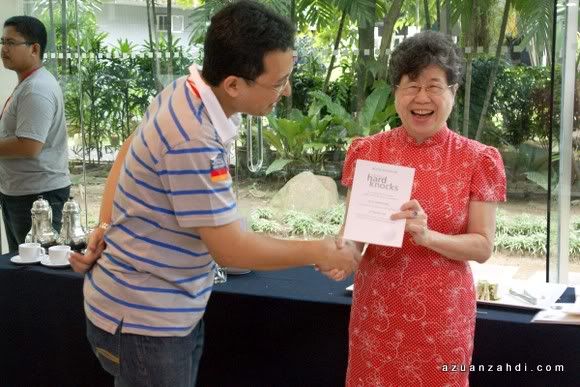 We then made a 58-km journey to Asia's leading integrated leisure and entertainment resort, none other than Genting Highlands Resort!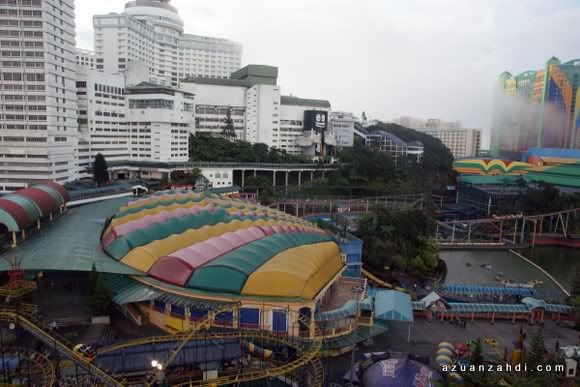 "But isn't Genting Highland part of Pahang and not Selangor?" During the presentation, the slide below helped me to understand better that part of the Genting Highlands land is actually under Selangor.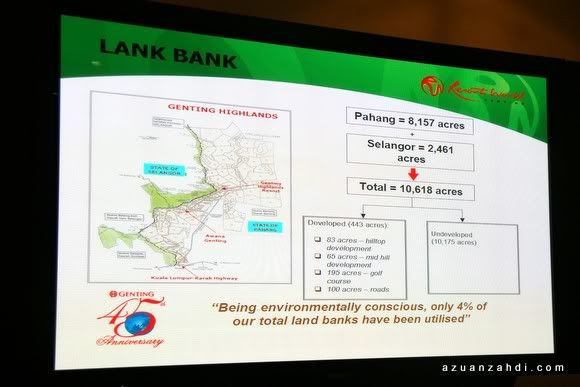 So it makes sense to have Resort World Genting as the Official Resort of the contest and to visit Genting Highlands as part of My Selangor Story tour 🙂 Resort Word Genting hosted us for 2 days 1 night inclusive of a nice lunch with Y.B. Elizabeth Wong, Exco of Tourism, Consumer Affairs and Environment and Dato' Anthony Yeo, SVP PR & Communications of RWG.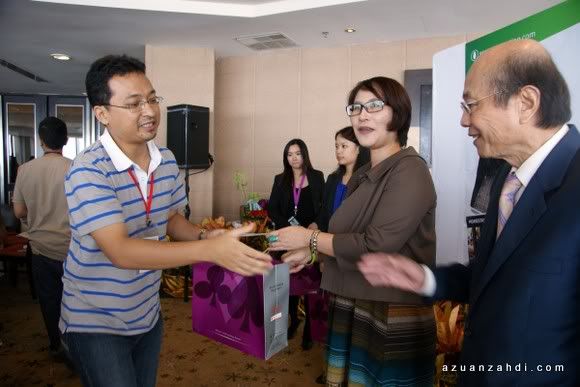 It's only day 2 but the bloggers begin to realize the common pattern of GOOD FOOD wherever we go. Bro Eyriqazz and Bro Mohd Zaid hitting the food!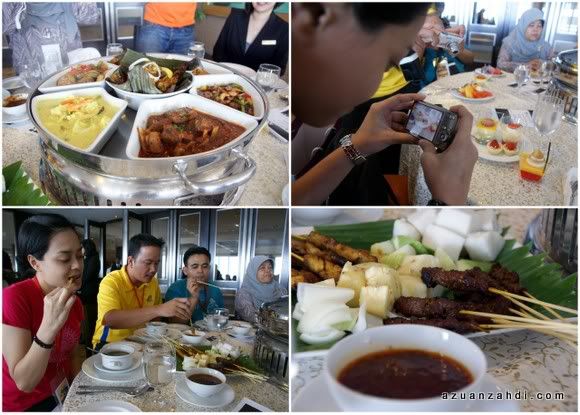 Lunch is just the beginning of the VVIP treatment we received in Genting Highlands. RWG was super kind to provide each bloggers with a RM100 Holiday Card spending money, RM100 worth of World Club Card points, individual Superior Deluxe room, all-access to all theme parks and special access to World Club lounge. The stay in Genting was so good that I will write a specific blog post on Genting soon!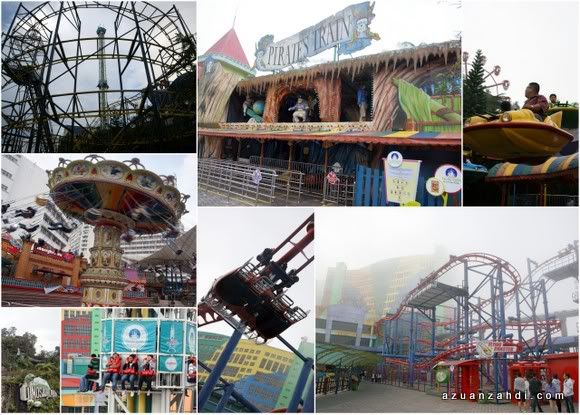 I'm quite familiar with the attractions in both indoor and outdoor parks so I decided to just take a walk and snap photos of the rides. Together with my fellow blogger, Max the Runner, we went for the most extreme ride in Genting Highlands………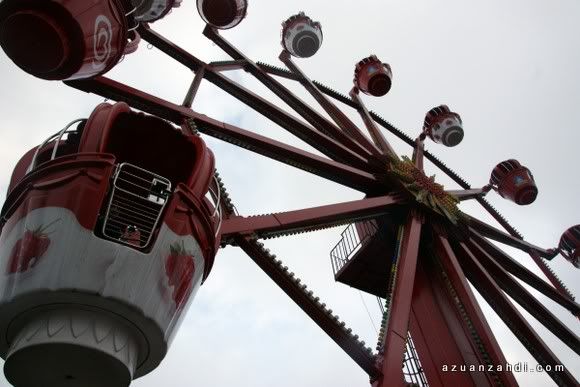 😛 extreme ooo this Merry Go Round! hehe
Kids, don't do this next time! Don't risk your cameras yea!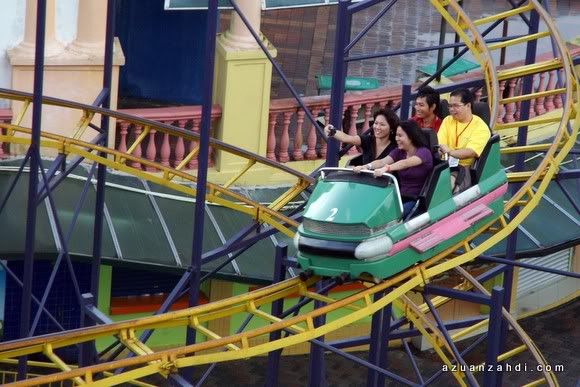 Indoor park is quite fun as well. Plenty of attractions that kept me entertained for hours. Who says you need to gamble to enjoy Genting? It's fun for all!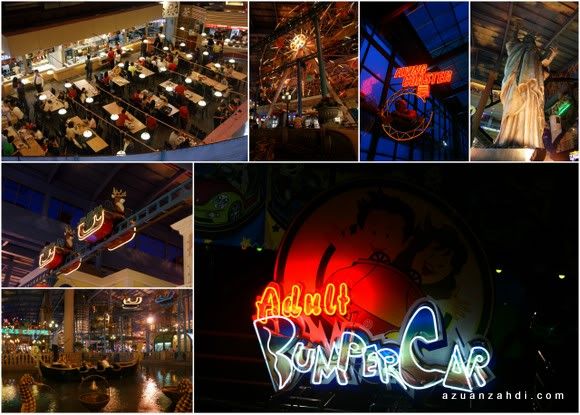 The pinnacle of Day 2 must be the pleasant surprise we had courtesy of RWG. Front-row tickets to watch Dazzle. Not only we were getting the most expensive seats, we were also allowed to take photos part of the show!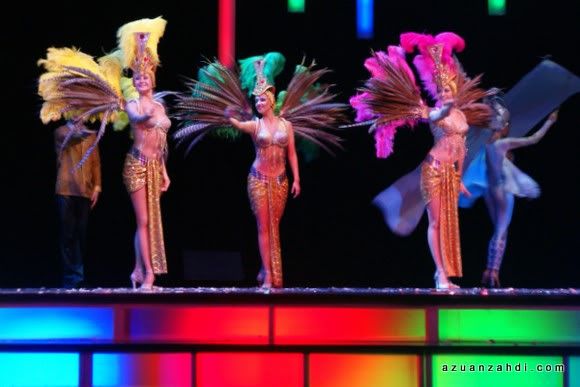 Nice (insert text here!) Hehe 🙂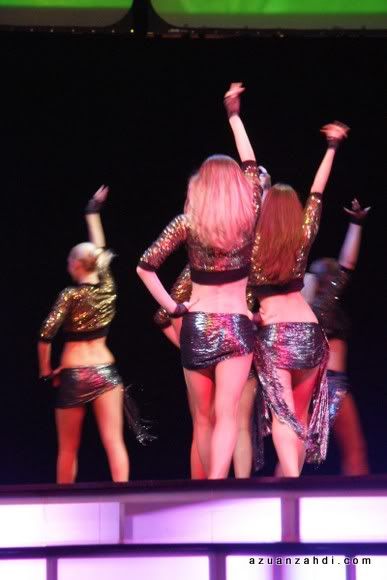 The show features great acts such as Ernesto Planas – the award-winning magic man from Cuba, hand shadow master Sonny Fontana, Duo Presto – the quick change illusion act, the Statue of Jerome Murat from France and many more acts.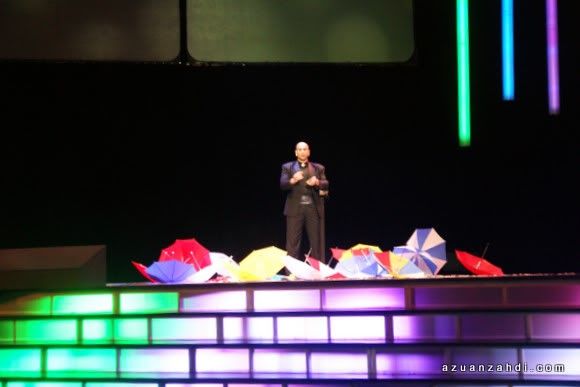 The dancers from Ukraine and Belarus (Note to self: possible migration countries after retirement)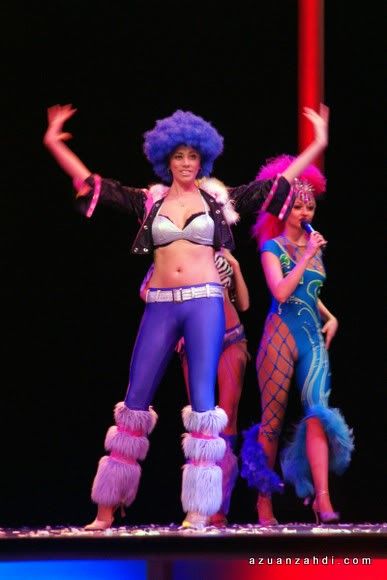 Genting Highlands offers unlimited dose of fun experience for the family with the winning combination of great range of luxurious and affordable accommodations, variety of entertainment, good choice of shops and hours of excitement!
Day 2 ended at midnight when bloggers retreated to the luxury of their individual rooms in First World Hotel.
A slideshow video to summarize the fun-filled day 2 of My Selangor Story
[youtubecekoi]McJqxkqNu6s[/youtubecekoi]
Planning for a trip to Genting? Not sure where to stay? Check out AGODA's website (click the banner below) for a one-stop comparison of all hotels in Selangor and GEnting and other places in Malaysia from budget to 5-star. I am personally an AGODA fan and have saved a lot on my accommodation cost for my travels.


______
MY SELANGOR STORY 2010 Blogger's Competition spearheaded by Tourism Selangor to promote Selangor's cultural diversity and rich tourism resource to travelers around the world. Check out Tourism Selangor website at http://www.tourismselangor.org for more details on tourism in Selangor. For flights and holiday packages to Selangor, check out Firefly Airlines at http://www.fireflyz.com.my.